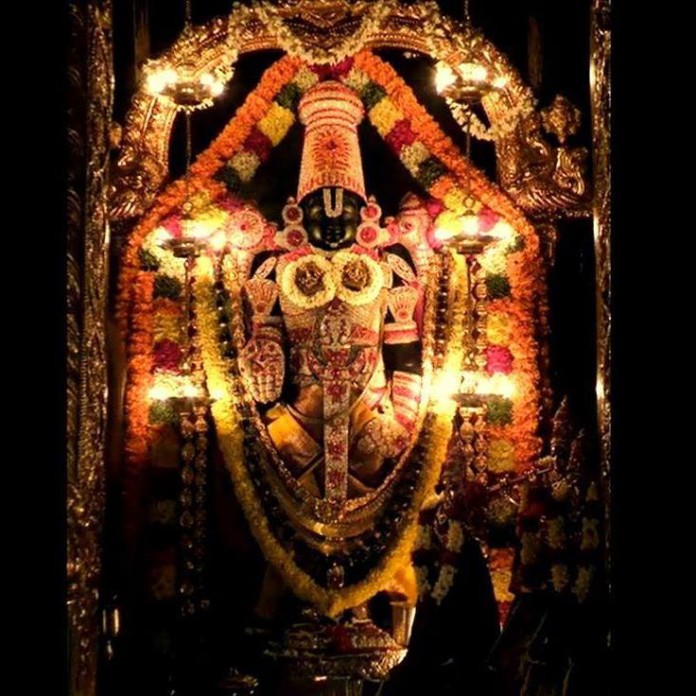 Google says,
"Content is always the king".. If that is true, then I would say, "a powerful content website is a more powerful king that will always be widely read, widely followed and also widely sold"..
After having an amazing divine experience on the Tirumala hills, on the 4th of April, 2014, I have created tirumalesa.com with the sole noble intention of telling the whole human world everything known and unknown about holy Lord Sri Venkateswara and His sacred Tirumala Temple.
Later, I went about writing many articles and stories based on everything that I have known about Lord Venkateswara and presented them before the world, in my own narrative style, without even knowing who would be reading them and who would be following them at all..
All I told myself, at that time, was, "those who are destined and those who are chosen by Him will be reading them and those who are not shall not..".. My duty was just to write, so, I went about writing with nobility in mind and reverence in thoughts..
However, to my surprise, not only many readers in many parts of the world have read my stories but had also become my big fans and have in fact mailed me explaining how my stories have changed their lives.. GLAD
Some of the readers, who are well established personalities in their life, have quite honestly told me,"your writing is an antidote to our depression; our existential loneliness and also to our persistent suicidal thoughts..".
I thought, "just like similar cures similar in Homeopathy may be my pain is healing my readers' pain in their lives.. ".. PERIOD
After reading so many emotional mails from so many learned people from so many parts of the world, I have, for the first time in my life, felt blessed for having born as Narrenaditya..
After realizing that many people are not only reading my stories but are also eagerly waiting for them, I have started feeling more responsible towards my readers and started writing with more seriousness and more dedication..
I would spend a lot of painful hours and days to deliver these life changing stories to you which you read in only a few minutes of time.. Without bothering about my pain I went about writing for the sheer pleasure of doing my bit for the world.
However, after some point of time, to be very honest with you, I have asked myself,
"Except Mother's love nothing comes free in our life.. Am spending so much of my time and my money on writing and maintaining and promoting this site then what is that am in turn earning for my efforts..
If am not adequately compensated for all my efforts then a stage may come in my life wherein I lose interest in the noble work that am right now doing.. If that happens, then it would be hazardous not only for me and my site but also for many in the world for whom this site is a miraculous remedy for most of their problems.
So what to do.. ??.. First of all how will any site on spirituality earn money..??.. I didn't understand.. Even if there are any methods then what are those methods that would earn money for tirumalesa.com not only for it's maintenance but also to execute some of the noble ideas that I have in my mind.."
As a reply to my queries, the first thought the holy Lord Himself had given me was the idea of writing the divine "God On Call" book.. In fact, it's also my strong belief that it was He who had given the title for this book..
Later, as you are aware, I have placed my idea before the whole world through an article introducing the book to the world.. Luckily many readers from many parts of the world have positively responded to this article.. A personal thanks to them all once again..
Exciting Update : One
Now here's the good news for all those readers who are eagerly waiting for this book.. Am right now finalizing the content for all the twelve chapters of this book.. Each chapter, trust me, is going to be one amazing miracle story..
Amazing not because it's about a miracle but because that story itself will have a great miracle in it that will do a great deal of good to everyone who reads it.. Am also readying everything for releasing the God On Call book, 2016 edition in the last week of October, 2016 in a grand function to be held in Hyderabad..
In all probability "daivam maanusha rupena" Sriram Sir will launch this book.. Since I haven't discussed anything about this book release function with him, it's not fair to give a confirmed announcement here.
Many people around the world are also eagerly waiting to see Sriram Sir and I wish this meeting coincides with the God On Call book release function.. Will be able to give a clearer picture before the end of July, 2016.
Later, after it's first release in Hyderabad, this book will be then released in four more major Indian cities.. Planning to get this book released by the honorable President of India in New Delhi..I have already, through my media contacts, started working on that end but it's too early to say anything at this point of time. (Also have to look at the protocol issue)
Now here's the last call to all those who want to come as sponsors to the God On Call book.. If interested please send your mail to thegodoncall@gmail.com for all the details.. I shall be glad to share them with you.
Exciting Update : Two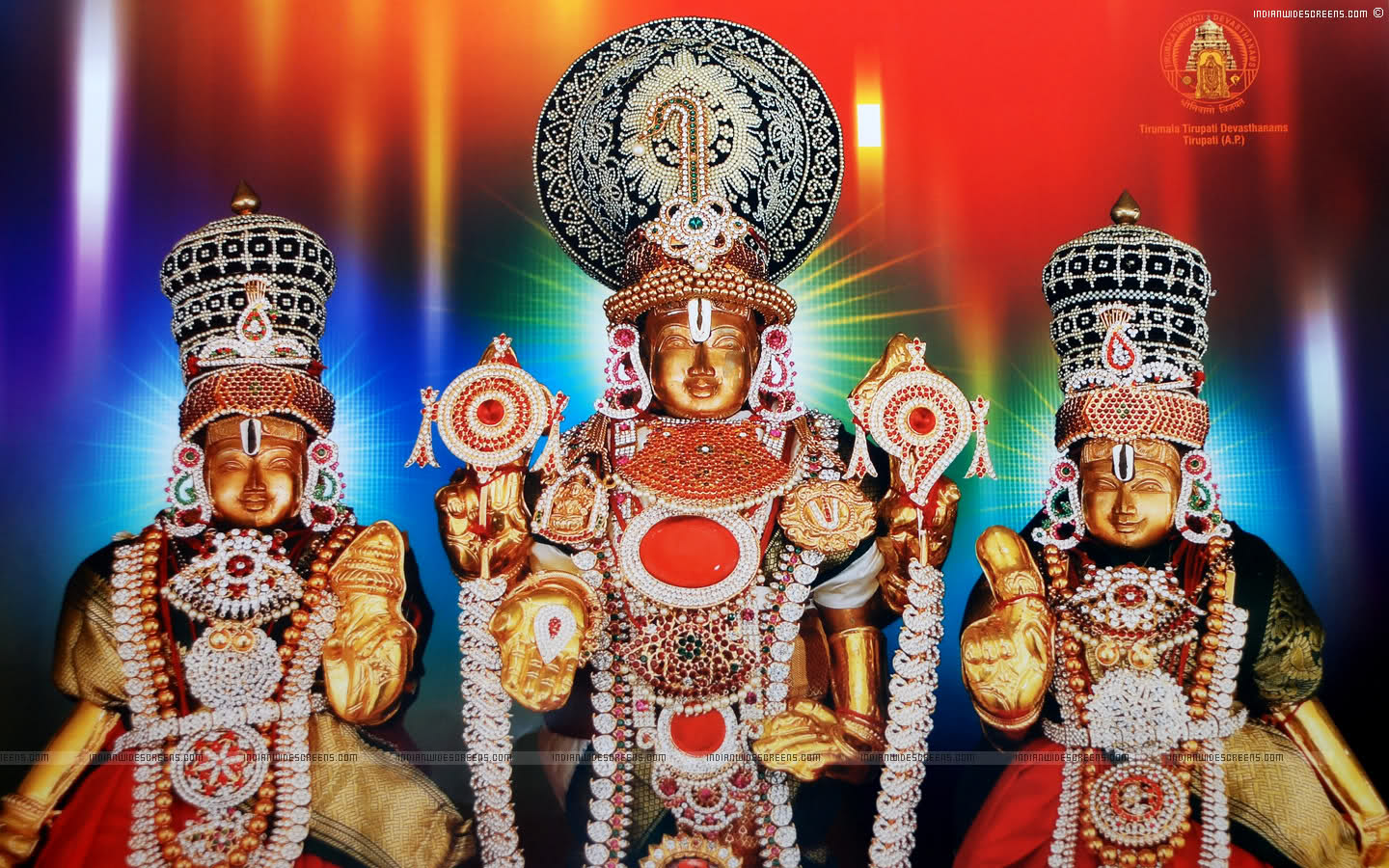 With so many things constantly working at the back of my mind, about finding the other lucrative revenue models that I can integrate into Tirumalesa.com, I have done an enormous study and research, day and night, for more than three months.
Believe me.. I have come up with not one but eighteen awesome revenue models that would make tirumalesa.com not only the world's largest life changing and spiritual content platform but also one of the highest revenue generating business platforms..
All these eighteen amazing revenue models that I have designed are a rare blend of some known and some unknown unique features that would certainly make Tirumalesa.com a worldwide hot property.
Since I needed a large amount of money to implement my innovative idea, I have decided to offer a share to investors in only one of these eighteen business models.. Then I prepared a presentation and pitched my idea before a known investors group.
Impressed with my idea, a reputed foreign investment agency and two more Indian companies have come forward to invest the whole money in that particular revenue model.. However, to my disappointment, they were sounding too commercial in their negotiations.
Since am not interested in accepting money from someone who comes into Tirumalesa.com with only business in mind, I have refused to accept investment from all the three of them.. Nobility comes first to Tirumalesa.com and then comes business..
Thereafter, I have stopped pursuing with angel investors and other professional investment agencies and then discussed with a close personal friend of mine who's well versed with the subject of angel investments and corporate investments.
After a few sessions of elaborate discussions, we have finally come up with a novel idea.. And that idea is called the "Tirumalesa Growth Units"..
Exciting Update : Three
This is one of the lucrative eighteen revenue models that I have designed for Tirumalesa.com and which I had also placed before the investors..
After seeing an amazing response to both my content and God On Call book, even before it's release, I have decided to release a minimum of six amazing English books or Novels every year, at an interval of two months each, and pitch them before four million loyal readers to tirumalesa.com all over the world..
Interesting.. But where are these four millions loyal Tirumalesa.com readers now.. This point I have clearly explained in the business presentation which am sorry I cannot place in public now..
While I will be writing two books each year, including the God On Call book, the rest of the four books will be written by top class writers.. These books will be based entirely on the most unique, most invaluable and also the most useful ideas that I will be giving these writers.
All these high quality books will be of great value to the readers who would love to read them at any cost.. They are all powerful books with awesome content that I personally would be choosing and designing ..
All these books will be presented in E Book, Physical Book, E Pub, Mobi and Kindle forms and will be put up for sale primarily on Tirumalesa.com and secondarily on all the leading book selling platforms like Amazon, Barnes & Noble, Apple iBooks, Kobo, Copia, Gardner Books, Baker & Taylor, eSentral, Ciando and also on forty thousand other digital platforms all over the world..
Each of these books will be priced anywhere between a minimum of $2.99 to a maximum of $9.99.. The idea here is, "even if only a five percent of the four million (forty lakhs) loyal readers of tirumalesa.com buy these books, every time it is released, a minimum total of 1.2 million copies will be sold every year..".
But how is this possible.. Well, in detail I have explained everything in my presentation and that is what had impressed the investors, including the foreign investment agency to invest in Tirumalesa.com..
Exciting Update : Four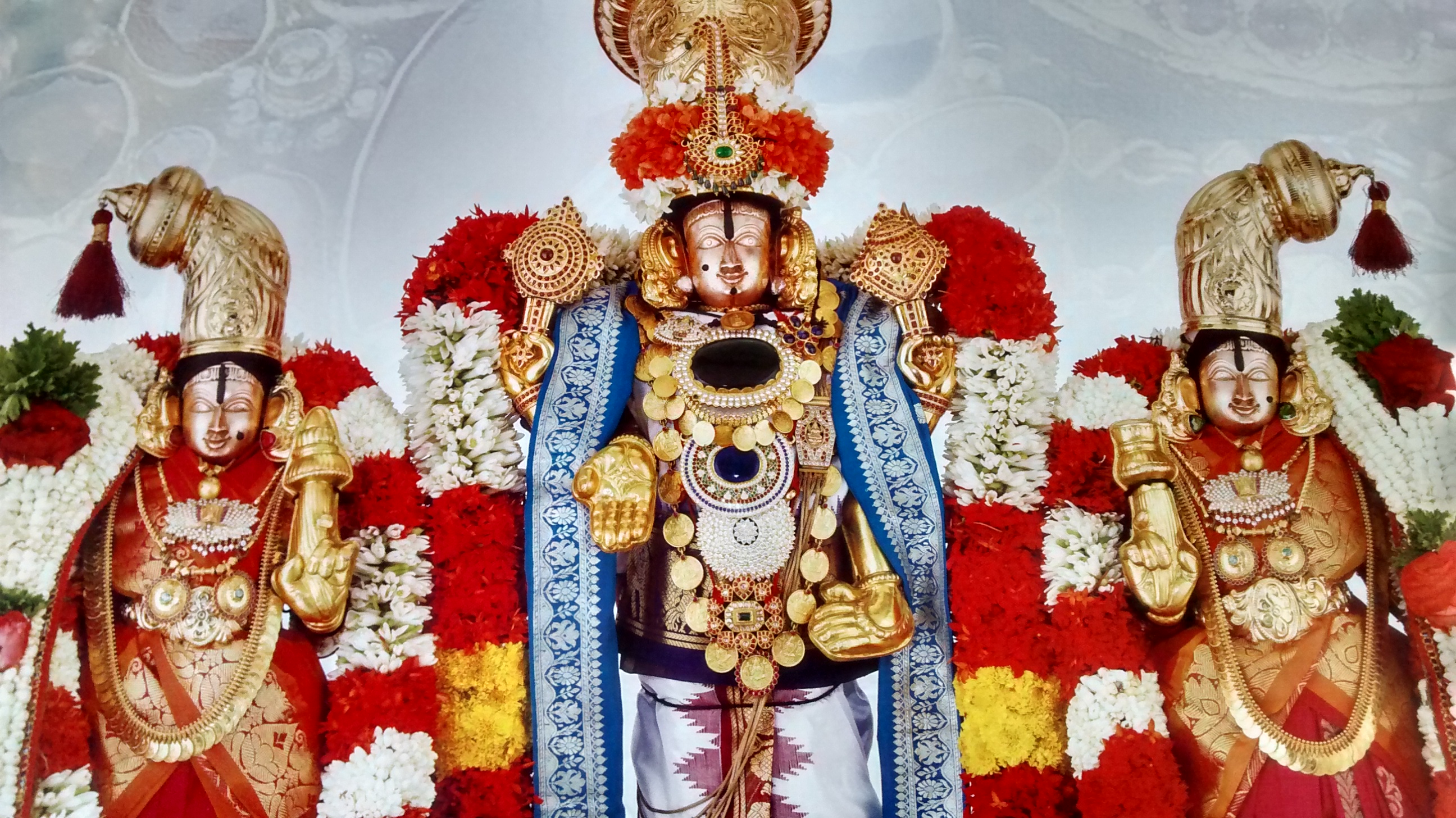 Tirumalesa.com is what it is today because of the sustained support and encouragement from honorable readers like you.. After so much of thinking about what further needs to be done to mobilize the investment to make Tirumales.com big, I sincerely thought, let me directly involve my readers because they also deserve to grow along with me and my site.
Although I sincerely want many readers to grow with Tirumalesa.com but I know it is not possible to involve everyone because I wish to raise only that money as investment which will be sufficient for me to successfully implement my idea.. What will I do with more money for which I cannot offer any benefits.. Right .. ??
Then I have decided to involve the direct participation of at least a few of my readers in my path breaking business model that would earn them a great deal of money and also change their fortunes forever.
I just want to make sure that at least a good number of my readers should benefit from this model, therefore, I have divided my whole investment into three hundred units and named them "Tirumalesa Growth Units".
These Units are investment certificates issued by Tirumalesa.com to all those who buy them from this site.. In all, there will be three hundred Units offered to a maximum of only three hundred readers who will be able to derive many amazing benefits from them..
Exciting Update : Five
All the three hundred proud owners of Tirumalesa Growth Units, put together, are then entitled to receive thirty percent of all the revenue generated from the sale of all the English version books, including the God On Call book, sold by Tirumalesa.com every year..
That means if a book is sold for hundred rupees, the Tirumalesa Growth Unit holders straight away receive thirty rupees from those hundred rupees per book.. In the corporate language this is called a "Revenue Sharing Model" which is always to the benefit of the investor.
These "Tirumalesa Growth Units" will not only keep generating you and your family income for a lifetime but also would keep gradually growing with you forever and ever and ever.
Exciting Update : Six
This is a limited period offer and certainly not for everyone.. Out of these three hundred Tiruamlesa Growth Units fifty percent, that is hundred and fifty units, are offered only on invitation and also on a priority.
First preference will be given to the honorable sponsors of God On Call book and second to all the respectable readers who are Tirumalesa.com's e mail subscribers from the beginning days of October, 2014.. Without their encouragement I wouldn't have come this far.
Here again I cannot accommodate all the subscribers.. Therefore, I shall randomly pick about hundred subscribers from the list of initial days e mail subscribers.. Later, I shall personally send them an invitation through e mail inviting them to own the Tirumalesa Growth Units.
Exciting Update : Seven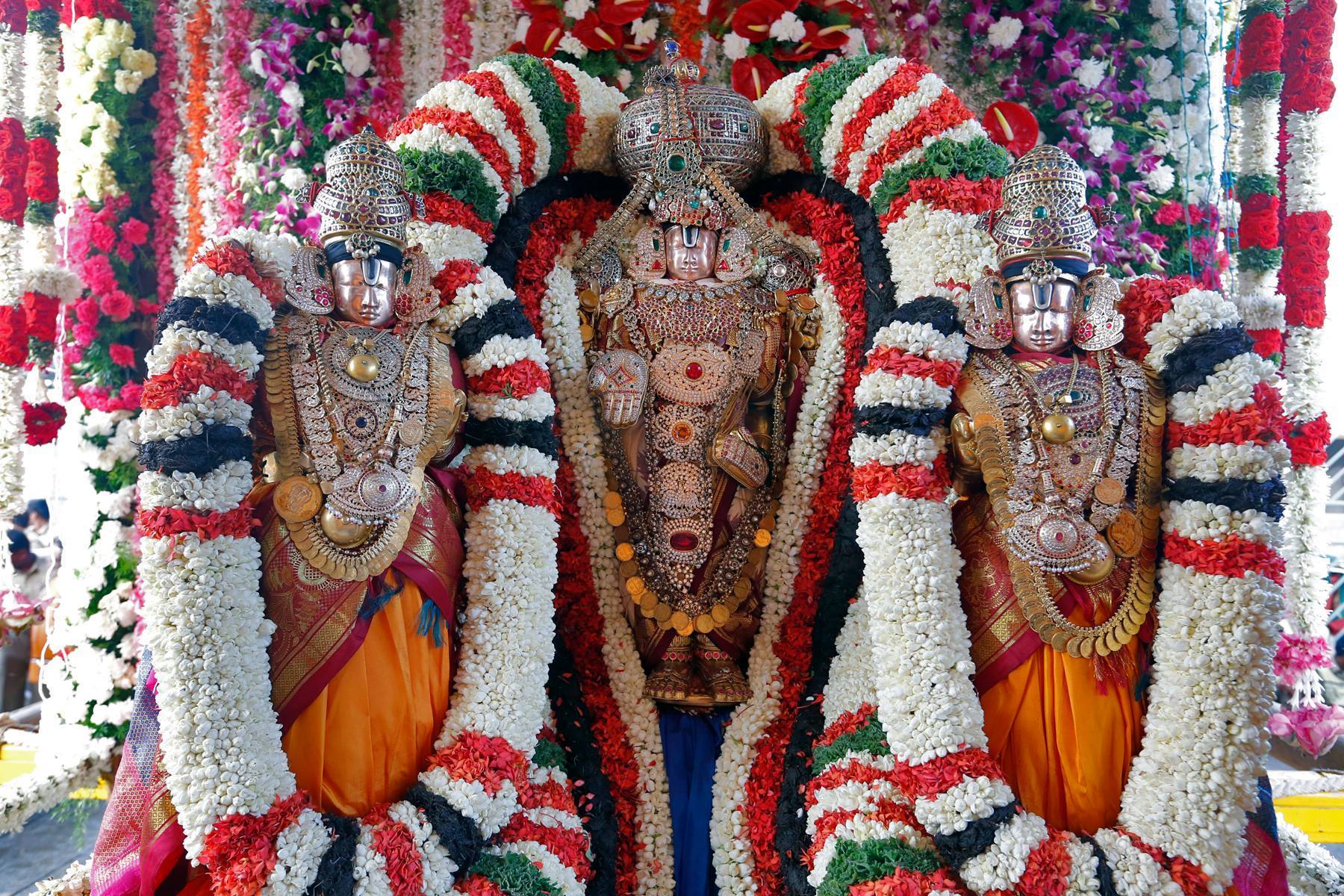 Finally, am coming to all the readers who are following my Facebook page and who are now reading this article.. I also want a few among you to grow and benefit from Tirumalesa.com.. So the rest of the fifty percent, that is hundred and fifty, Tirumalesa Growth Units will be offered to you.
Now, if you want an invitation from me for offering Tirumalesa Growth Units, you may please send an e mail immediately to the mail id tirumalesaunits@gmail.com with all your details like your name, place, and also your mobile number.. Please write, "Invitation For Units" in the subject column..
I shall personally talk to you and will also send you an e mail with all the details of what I have explained here.. Before finally accepting to offer you Tirumalesa Growth Units, I shall collect from you all the relevant I D proof and other documents from you since I will have to submit them to the relevant government authorities.
Exciting Update : Eight
Am going to conduct an informal meeting in Hyderabad on Sunday, the 10th of July, 2016 to personally explain everything about Tirumalesa Growth Units and also about the future plans of Tirumalesa.com .. If you are from Hyderabad and keen on owning these Units, please also mention in your mail about your participation in this meeting.
Am also going to conduct a similar informal meeting in Bangalore on Sunday, the 17th of July, 2016.. All those from Bangalore who are keen on owning the Tirumalesa Growth Units and who want to hear from me about them may attend the meeting in Bangalore on that day.. Please mention in your mail about your attendance to this meeting in Bangalore.
The Pledge
Nobility comes first to Tirumalesa.com and then comes business.. Taking this opportunity I, Narrenaditya Komaragiri, solemnly swear in the name of Lord Sri Venkateswara and declare that twenty percent of all the future earnings of Tirumalesa.com, will be donated to charity and a number of other social causes.
DISCLAIMER : This article is for information purpose only and is in no way a legal offer nor any solicitation.. There are a few official and government formalities that are currently under process, by our Auditors, and it is only after completing them that Tirumalesa.com would be accepting investments from you and issuing these Tirumalesa Growth Units.
Love
Narrenaditya Komaragiri
narrenaditya@tirumalesa.com
To know more about the author please click here