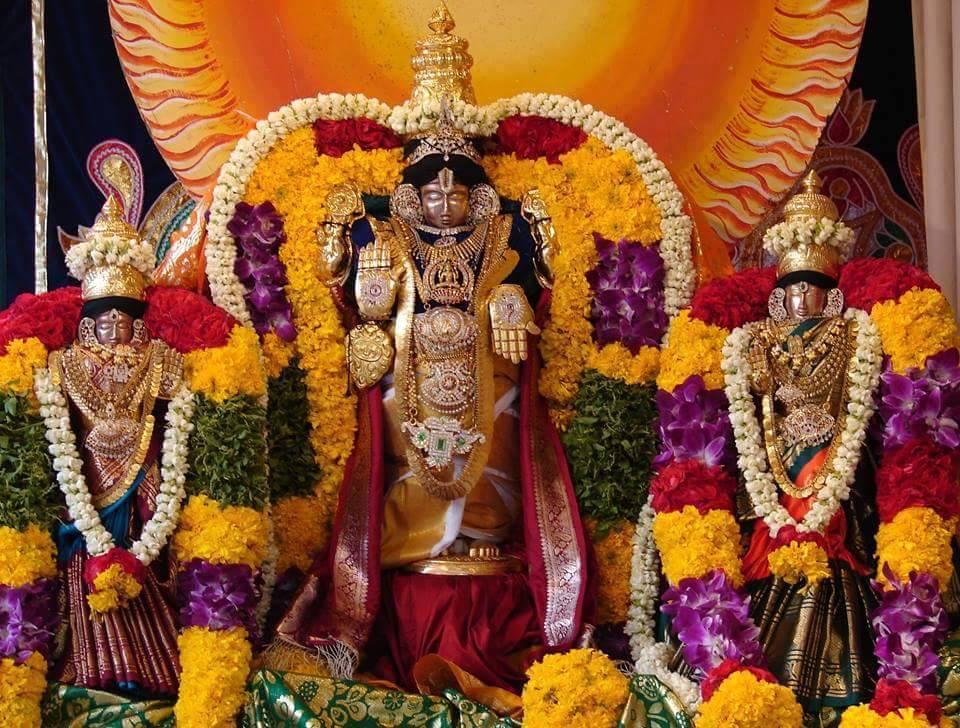 "If the effulgence of a thousand Suns arose at once in the firmament; it would be somewhat like the brilliance of this great Atman"
The much awaited God On Call book – one of the most sensational books ever in the history of Tirumala Temple with twelve spellbinding stories based on real life miraculous incidents that have occurred in the lives of some ordinary people and some prominent personalities like the great Carnatic Music Maestro Sri. Rallapalli Ananta Krishna Sarma, Smt. M.S.Subbulakshmi and Swamy Sri Ranganathananda of Ramakrishna Mission –
Was released in a spectacular function in Hyderabad by 'Daivam Maamusha Rupena', Sriram Sir on the 24th of March, 2017.. This book will be put up for sale online from 5.30 p.m on Friday, the 31st of March, 2017..
Only a physical book will be sold now and not any digital version.. Anyone can buy this book online from any country and we are making all arrangements to courier them to your destination no matter which city or which country you are living in..
It will be sold on www.tirumalesa.com, www.godoncall.com, www.prabhoota.com.. Do not try to use the buy now options in these sites.. We are still running the beta version.. Please enjoy reading this most powerful book of divine powers only after it is officialy put up for sale on 31st March, 2017..
"He has merged in Himself Rudra,Brahma and Lakshmi after losing their separate entity.. He pierced by His growth the highest heavens to encompass the creation.. Is there a higher divinity than that of Vishnu" – Nammalvar 
Love
Narrenaditya Komaragiri
narrenaditya@tirumalesa.com
To know more about the author please click here