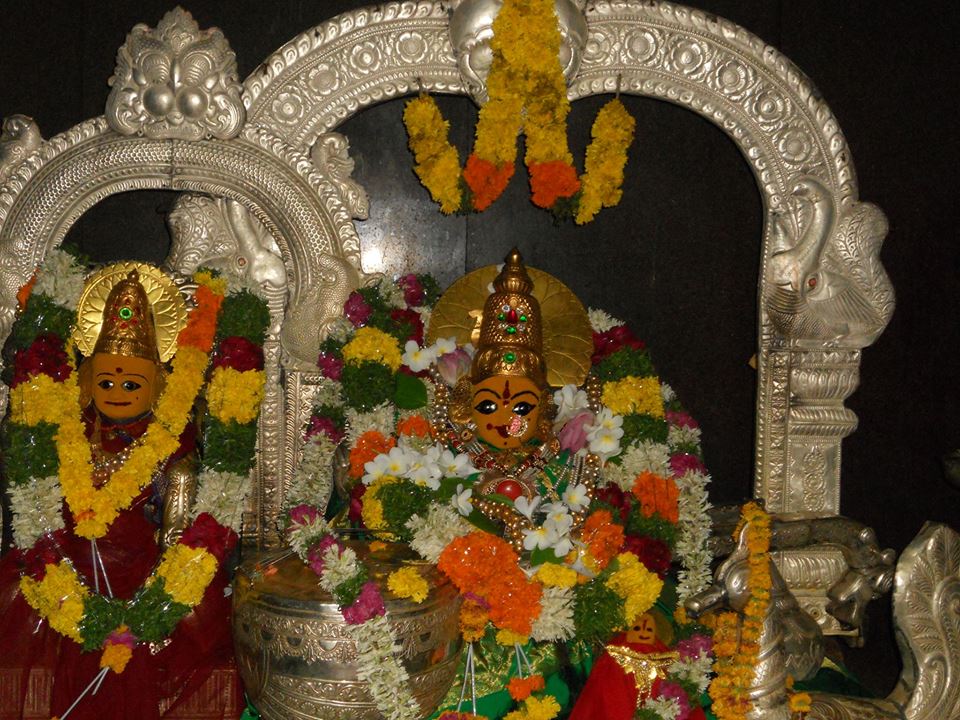 Please Click Here to read the previous parts of this life changing story..Now please continue reading this part..
After giving assurance to the mystic Brahmin Subbarao
That he would arrange a meeting in Visakhapatnam,the following week,and invite all the prominent local businessmen and other industrialists,PVRK Prasad called some higher official of Vizag Port Trust (VPT) in Vizag and asked him to call him back and inform at the earliest about the availability of the port trust guest house conference hall,the next week..
( For those of you who do not know, Vizag is the other name of Visakhapatnam city.. However, some old generation people still call it by it's old name,Waltair,although this name is not any more in usage today.. My beloved dad,who is a Gold Medalist in English from the celebrated Andhra University of Vizag,still says "when in Waltair" whenever he has something to tell us about his university days )..PERIOD
The official promptly called back Prasad after about five minutes and said,"Sorry sir,the conference hall is not available next week but is only available on the 17th of February (2005)..If you want me to block the hall on this date I shall do it for you sir.."
After about two minutes of discussions with Subbarao,Prasad called that official back and asked him to block the hall on his name for February 17th,2005.. (A gentle reminder..This crucial meeting between Sri Subbarao and Sri PVRK Prasad took place sometime during the last week of January,2005)..
After disconnecting the call,Prasad told Subbarao,"..I shall ask my people in Vizag to personally call all the major businessmen there and invite them for our meeting on February,17th..Let us do all that we can Subbarao garu..Rest is all in Her hands.."
Finally,thanking Prasad for his support,Subbarao and friends took leave from him and left for Vizag..
……………………
During this gap of approximately fifteen days for the crucial meeting,while Prasad started coordinating the affairs of the meeting,Subbarao started following up with the staff of Sri Madhura Krishna Murthy Sastry,in Rajahmundry,to finalize the 'Muhurath' for the 'Gayathri Maha Yagnam'..
Finally,on fine morning..
Subbarao received the all important call from the Rajahmundry office of Sri Madhura Krishna Murthy Sastry..One of the staff members on line told Subbarao,
"Subbarao garu..Our Guruvu garu has finalized the dates for the Maha Yagnam..He wishes to discuss the details with you personally…Please let us know when would it be convenient for you to come here..I shall in accordance with that fix your meeting with our Guruvu garu.."
A fully joyous Subbarao replied."Thanks for the call..Very happy to hear the news..I wish to come there at the earliest if possible tomorrow..But please give me some time..Maximum until evening today..I shall discuss with my friends and get back to you.."
After disconnecting the call,Subbarao immediately called both his friends,Bhaskara Murthy and Ivaturi Veerabhadra Rao and told them about the call that he received from Sri Madhura Krishna Murthy Sastry's office..
After a little discussion,the three friends have come to a conclusion that they should go to Rajahmundry immediately without wasting much time..Finally,they have decided to go there after two days from that date..
On the day they had to leave for Rajahmundry..
Subbarao was ready by 8 a m and started waiting for his friends to arrive..Unfortunately,after about half an hour,he received calls on his mobile from both his friends who more or less cited the same reason and excused themselves from accompanying Subbarao to Rajahmundry.that day..
"Sorry Subbarao..Due to some unforeseen personal emergencies am unable to accompany you today..So sorry for that..Please go ahead and update me once you are back.." was what they said..
A shocked Subbarao didn't know what to do..He had then decided not to go to Rajahmundry without his friends who he thinks are very much an integral part of the "Gayathri Maha Yagnam'..It was then..And then..And then..The holy Goddess Gayathri spoke to Subbarao,after a long time and said,
"..Beloved Subbarao..It is always the project or task that is more important than individuals..Such vital projects should never be kept on hold in waiting for someone..Just tell me..If your friends don't come again tomorrow or the day after or even the next week,for some obvious reasons,what are you going to do..???..
Wait for them endlessly or move ahead no matter who comes or who comes not.??..You know you need to move; come what may move..So move Subbarao..Now..Right now..Don't wait for anyone..Am always behind you watching each and every moment of your life..Go ahead.."
Saying so,the divine voice disappeared..Unaware of what is in store for him in Rajahmundry,the poor Subbarao quickly moved out of his house..He doesn't know that it was all due to the design of Gayathri Amma that his friends could not accompany him that day..
The holy Goddess wanted to show Subbarao a miracle in Rajahmundry just to prove that She's always behind him observing him doing everything..PEACE
Later,after travelling for about a couple of hours in train,Subbarao finally reached Rajahmundry and slowly came out of the railway station..It was only after coming out of the station,that he realized,"..I forgot to bring the address paper of Sri Madura Krishna Murthy Sastry's residence.."
What to do..Subbarao unfortunately doesn't even remember the name of the colony where the legendary scholar stays.. What a tricky situation for the lonely pilgrim..??..
Now please tell me..In such a scenario what would anyone normally do..??
Either call back their home and ask someone to read out the address or call the addressee himself and seek his help in reaching his home..This is what ordinary mortals like you and me do..But bro..That is the great mystic Brahmin Nemani Subbarao in question there..
Why would he do what just normal human like us do..???..Nevvverrrrr…
So what did Subbarao do..???…He did neither and on the contrary decided to test Goddess Gayathri Herself..
He thought,"Amma told me She would always be behind me and observe me during all the moments of my life..In that case even now She must be behind me..Then let me check if She's really behind me or not..If She is behind me then whomever I find now,behind me,should help me with the address of Sri Sastry.."..
Thinking so,Subbarao slowly turned his head back..To his surprise,he found a local municipality maid with a broomstick in her hand standing quietly behind him and staring at him..A shocked Subbarao quickly turned his face away from her and started looking up straight again..Then he thought,
"Normally,such small timers like the lady standing behind me,that too with such a large broomstick in her hand,would never be knowing anything about a scholarly personality like Sri Sastry..But if She's my Gayathri Amma then She should tell me his address..So let me ask her..
Then he closed his eyes for a few seconds..Offered a small prayer..And told Mother..
"..Ammaa..Please don't mind..Am just curious to know whether you are really behind me or not..Please forgive me for my child like behavior..Am again turning back now and going to ask the lady behind me about Sastry garu's residence..If that is You then she should tell me the address of Sri Sastry..Gayathri maathaa namosthuthe… "
Thinking so,Subbarao slowly turned back and was shocked to find this time a middle aged man sitting on his Scooter and staring at him..That man parked his Scooter exactly in the same place where earlier that broomstick maid was standing..She was nowhere to be seen..A much surprised Subbarao thought..
"..Where did that maid disappear in a few seconds and where from this man appear so suddenly.. Whatever..As per my understanding anyone behind me should help me with the address of Sri Sastry..It means I should ask this man now..If he helps me then it means Amma is certainly behind me.."
Thinking so,Subbarao slowly approached that man and said,"..Hello..Am coming from Visakhapatnam..I want to go to the great scholar Sri Madhura Krishna Murthy Sastry's house..I forgot to bring his address paper..By any chance do you know where he stays.."
That man with his reply shocked Subbarao,who at that moment literally experienced goosebumps all over his body..Laughing mildly this was what the man said…
"Maastaru..You are putting this question to the one and only nephew of Sri Sastry garu..Am proud to tell you that he's my own maternal uncle..He stays in Krishna Nagar..If you can wait for a couple of minutes, I shall personally drop you,at his residence,on my Scooter..I have come here to drop my son..We shall go after he goes inside the station..Please wait.."
With that stunning reply from the unknown man,Subbarao almost broke down into tears..Hiding them with a great difficulty,he said,"Thank you very much..There's no urgency..I can wait.."
Saying,"I will be back right away",that man went inside the railway station leaving Subbarao all alone there..Wiping his tears,he had thus far hidden with great difficulty in the presence of that man,Subbarao silently offered his apologies to Mother Goddess Gayathri and said,
"..Ammaa..In spite of receiving so many assurances from you often am still thinking and behaving like a school boy in front of You constantly testing your patience..Please forgive me Amma..Not only for my ignorance but also for my child like behavior.."..PEACE
After about five minutes of waiting..
That man,who went inside the railway station to drop his son,came out almost running and tendered his apologies to Subbarao for making him wait there..Later,he started his Scooter and after Subbarao sat comfortably in the rear seat,moved ahead towards Sri Sastry's residence..
Dropping Subbarao outside Sri Sastry's house,that man said,"..Honestly Maastaaru…I don't have any work this side of the town but I have just come to drop you here..Please don't tell my uncle that I had come here..He may not appreciate my going away without seeing him..I have a very urgent work to attend..'
While thanking that man,Subbarao had casually looked at the front portion of the Scooter and remained staring there..And there..On the front top portion of the Scooter…Just below the head lamp…A beautiful Panchamukhi Gayathri's photograph was staring at Subbarao..
Do I need to write anything more than this here friends…???
Inside Sri Madhura Krishna Murthy Sastry's residence,Subbarao was well received by the assistants of the illustrious scholar..Offering water in a bright Copper glass to Subbarao,with both his hands,one of the assistants said,"..Please be seated Subbarao garu..Our Guruvu garu will come here in a few minutes .."
In about five minutes of time,Sri Madhura Krishna Murthy Sastry entered the room..After greeting each other Sri Sastry said,"..As per the instructions given by Goddess Gayathri,I have done all the calculations and had finally come to a conclusion that eleventh to fifteenth of May would be the most auspicious days to conduct this 'Maha Yagnam'..
As you said,Mother wanted it to be conducted for five days in the fifth month of the fifth year of the millennium..So including both the days I have finalized these dates..You may go ahead with your plans.."
Saying so,the Maha Gnani,Sri Madhura Krishna Murthy Sastry handed over the most auspicious hand written 'Muhurath' papers to Subbarao..Receiving them with great reverential attention,Subbarao said  , "thank you Brahmasree"
Later,prostrating before the feet of the holy legend,Subbarao said,"..Brahmasree..Am a small man but I don't know why Goddess has assigned such a big task to me..Unless I have the blessings of great people like you,I don't think I will be able to do anything in accomplishing it..Please bless me.."
Placing both his hands on Subbarao's head,the great master said,"Dheergaayushmaan bhavah.. Mano bheeshataa phala siddhirasthu..Akhanda tejas siddhirasthu..Akhanda yasas siddhirasthu..Kaivalya praptirasthu.."
Offering his pranams to the master,Subbarao,with a little hesitation in his voice,asked,"Brahmasree..Am really honored to receive your blessings today..Am also extremely thankful to you for taking pains to prepare this 'Muhurath' chart..If you don't mind,please let me know what is that I can in turn do to you.. "
Understanding what Subbarao was trying to convey,the master extraordinary smiled gently and said,".. Subbarao garu..There are many things in this world that money cannot buy..In fact I should be thankful to you for choosing me to prepare the Muhurath chart for such an auspicious event designed by the holy Mother Herself..
I have already received more than my due with Her invaluably priceless blessings..Please don't bring money into this and belittle me Subbarao garu..Very rarely great Brahmins like you visit my house..That too someone who performed a 'Koti Gayathri'..Please permit me to honor you.."
Saying so,the great master called his wife..Later,despite stiff resistance from Subbarao,the divine couple and all their well learned disciplined staff honored him with 'Pattu Vasthram' (Silk robes)..(Sri Subbarao got very emotional describing this incident to me)
Later,Subbarao took a Silk dhothi and Saree from his bag..He then requested the noble couple to permit him to honor them with those precious Dharmavaram Silk robes..Although resisted initially,the noble couple finally agreed to receive those honors from Subbarao..
Later in the evening a much satisfied Subbarao returned to his home town of Visakhapatnam,carefully carrying those precious 'Muhurath for Gayathri Maha Yagnam' papers..
My Beloved Readers..Before Signing Off For This Week Let Me Share With You Some Vital Points
The first photograph you are seeing on top of this post is a very rare,precious and original photograph of the principal deity of Basara temple,Sri Gnana Saraswathi Devi..You are seeing Her majestically seated in the garbha griha of the holy Basara temple..
Please take a printout of the copy of this photograph; get it framed or laminated; and place it carefully in the pooja place of your house..This photograph at home not only helps your children do well in their studies but also grants them great wisdom that in turn helps them do well in their life as well..
Both my daughtersAlekhya Komaragiri and Amulya Komaragiri are standing testimonies to this strong belief of mine..All through their student life I have made them recite this all powerful sloka of Basara Saraswathi Devi.."Saradindhu Samaakaarae Parabrahma Swaroopine…Vaasaraa Peetha Nilaye Sasraswathee Namosthuthey.."..Believe me..It helped them a great deal in their education..
Make your beloved younger ones at home to recite this sloka,at least once in a day standing in front of this photograph..Am sure you will be amazed with the results..That is the immaculate power of Mother Goddess Gnana Saraswathi Devi residing in Basara for us..
Although a maha gnani,our mystic Brahmin,Sri Subbarao is a very fun loving personality..During our hours of conversation,he literally keeps me engaged with many of his wits and jokes..While forty percent of our conversation is spent on laughing loudly the rest of the sixty percent is spent on discussing about the story..
I believe,it is this witty nature of Sri Subbarao that makes him play pranks even with Mother Goddess Gayathri and the above incident in the story is a perfect reflection to this humorous personality..
Finally,I request you all to give me your precious blessings
Today is the first birthday of Tirumalesa.com..It was exactly on this date (3-10-2014) a year ago that I have launched this website with my first story "When This Shockingly Amazing Miracle Occurred Inside The Tirumala Temple"
Ever since,with the divine blessings of Lord Sri Venkateswara (His miracle stories),Goddess Gayathri (the mystic brahmin story) and Bhagwan Sri Krishna (the Meera story) I have personally experienced many amazing miracles..
While the trip to Basara temple in the month of May,2015 with Sri PVRK Prasad,Sri Subbarao and with hundred and forty readers from all over the world,was an unforgettable lifetime memory; my experiment in Rajahmundry during Godavari Pushkaralu,2015 is an unpleasant memory I would be regretting all my life..
All in all,this one year has been a wonderful journey for me that won me hundreds of thousands of great friends like you from all over the world..Please continue to shower your love and blessings on me and my family in the same way and help me in serving you all the exact way that I have been serving all through the previous year,with my writings..
WARNING : All rights whatsoever concerned with this story belong solely and wholly to Narrenaditya Komaragiri – as it's writer and creator – and anyone violating the same,by trying to copy a part or full portion of this story for any other website,Facebook page, novel or  book,T V Serial, feature film or for some other commercial purposes,is liable to be prosecuted under criminal laws of Indian judiciary..
Please Click Here to read the "Shocking True Story Of The Mystic Brahmin Who Converses With Goddess Gayathri – Part Thirty Seven" 
Love and regards
Narrenaditya Komaragiri
To know more about the author please click here