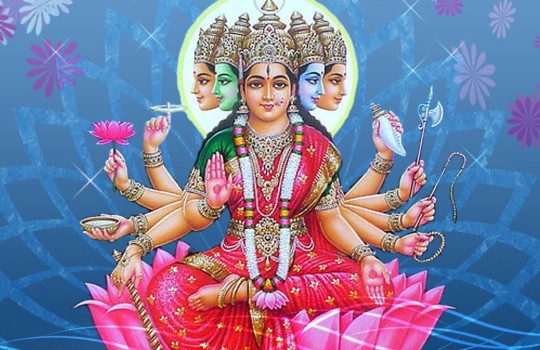 Please Click Here to read the previous parts of this story
:..Just like there's duality in the Nature of His creation,there's a conflict in the Nature of man; in his interests; in his likes; in his opinions; in his affections; in his emotions; in his faith; in his beliefs and in his devotion as well.."
Writing about this miraculous incident,that occurred on the 7th of January,2015,was originally not on my agenda but our beloved mystic Brahmin Sri Nemani Subbarao thought otherwise..
He had not only noted it down in his personal diary,after it occurred that day,but had also shared it with me,through an email,and then called me and said "just think about it"..
I read the PDF copy fully and not only thought about it but was also intensely moved by it..Then I have decided to write about this conflicting cosmic drama and share it with the world..
But before that I wanted to take time to reconstruct the whole drama in a perfect fashion that suits the reading priorities of my beloved readers..So I took one full week to accomplish the task of writing this story..
Before I take you all into this story I want each one of you know a few vital points that form the crux of this particular drama..In this whole miraculous divine drama am also one of the very crucial characters along with our beloved mystic Brahmin  Sri Subbarao and Smt.Venkata Lakshmi..
But quite surprisingly there's one more crucial character added to this whole cosmic drama by Goddess Gayathri..Her name is Sowmya Shankar Iyer,a reader from Bangalore who is very closely following this story right from the beginning...
Just like many among you..
Sowmya is also a regular follower of my Faceebook page and reads the story almost immediately after I post it..With an occasional like here and there and with once in a while comment,that too through a FB thumbs up symbol,I don't remember seeing much of Sowmy'a activity either on my FB page or on this website..
However,with one shocking personal message,she had sent me through my page at about 10.30 a.m on the morning of 7th,Janyary,2015,Sowmya had become a central character in this intriguing miraculous drama about which you all are now going to read…
My beloved readers..Please read every word in the following drama carefully and I promise you all are going to have a spine chilling lifetime experience reading it..
By the way since am also going to be one crucial character in this miraculous drama am hereafter going to call my character Aditya in the story and present the entire drama through third person narration and not in the usual first person narration any such drama,with writer as a character,is meant to be narrated ..
And here begins the cosmic drama..
The mystic Brahmin Subbarao conducts "Sandhya Vandanam" classes to a select few students in his home town of Visakhapatnam,every year..He is conducting these classes,year after year,for the last fourteen years with all the spiritual discipline required to conduct such classes..
Similarly he was making arrangements,in the month of November,2014 for the classes he would like to conduct in that particular year..One fine morning while he was on that job,Subbarao suddenly heard the divine voice of the holy Mother..
And this was what the Mother said..
"..Dear Subbarao..Am really happy with the dedicated way you are conducting these Sandhya Vandanam classes every year..I also appreciate the efforts you are putting in to spread the power of the Gayathri Manthra..Now listen to me carefully Subbarao..From this year on I would like to appear in the form of a portrait on a wall in your house..Make arrangements for that.."
Subbarao,with all the humility in his voice,replied "yes mother"..
The divine voice then said,"..Subbarao..In addition to Myself in the portrait,I want the image of a Vipra (Brahmin) standing in water and offering "ARGHYA" to the holy Sun God.."
"Certainly Mother" Subbarao replied again with the same humility in his voice..
The divine voice then  disappeared..
And that day marks the beginning of problems for both Aditya and Subbarao..
After the divine voice disappeared,Subbarao remained thinking for one full hour..
"..Why did Mother ask me to put one more portrait in my house when there's already one large one in my hall…Is She not happy with that ..??..Even otherwise where's the place on my wall in the main hall to keep this new portrait when it's already full with many photos of Gods,including one photograph of the Kanchi Paramacharya.."
Later,as he was busy with his preparations for the Sandhya Vandanam classes,Subbarao for a brief period forgot about placing the portrait of Goddess Gayathri in his house..
After about five or six days of the commencement of the classes,Subbarao suddenly thought about the portrait..He immediately told his students about Mother's instructions to him..He then explained them all about the micro level details they should incorporate in the portrait..
After discussing a few more details it has been decided that a new portrait of the Mother Goddess shall be designed..This portrait will have the image of a Brahmin standing in waters with the pose of offering "Arghya" to Sun God; an image of the rising Sun and finally an image of Goddess Gayathri Herself..
The ever enthusiastic ardent disciples of Subbarao swung into immediate action.. Since they all are well learned people they all know it would be impossible for them to find a portrait in the market with the exact details mentioned by their Master…
So,they have decided to first identify three different images of Goddess Gayathri; a rising Sun with water in the foreground; and a Brahmin standing and offering Arghya to Sun God..
Their next idea was to then graphically combine all these three images into one single portrait and then place it on a wall in their Master's house..
So far so good
But in spite of several efforts for three full days,none of the students could locate in Visaahapatnam a single photograph of a Brahmin standing in water and offering 'Arghya' to Sun God..
All of them,except one student by name Sateesh Peri,were fully disappointed and reported the same to their Master..That left Subbarao disappointed too..But Sateesh,a young 26-year old research scholar from Amsterdam who knows Subbarao right from his childhood days,told his master,
"Sir,I know a photographer who has a big studio in Visakhapatnam..He does a lot of graphic work and makes impressive photographs..If that's okay with you then I shall contact this man and with his help shall personally design a photograph for you with all the specifications you have given us.."
Left with no other choice,a Subbarao said "..Okay Sateesh..but I want the image of Goddess Gayathri to be strictly in accordance with the "Mukthaa Vidruma" sloka..Which means there should be two Lotuses found in the Mother's hands.."
Saying,"Yes sir",Sateesh Peri jumped into immediate action and after some extraordinary efforts could finally identify the image of a 12-year old boy offering "Arghya" to Sun God..With a proper 'Sikha" and a perfect 'Yagnopaveetham' the Brahmin boy was just marvelous..At least for Subbarao..
Later Sateeesh took a photo shot of the portrait of Goddess Gayathri in his Master's house..He then did some alterations to it and kept it ready..Now,the images of a 'Vipra' Brahmin and Goddess Gayathri are ready..After that,identifying a Sun rise shot was not difficult for the tech savvy Sateesh..
Later,after eliminating many images he could finally identify an image of a rising Sun in Kanya Kumari,a sacred place where the three bodies of water meet..Subbarao was happy with all the developments and asked Sateesh to go ahead with the final design of the portrait..
Sateesh did the job to perfection and within two days of time came up with a proof copy of the portrait and rushed to Subbarao's house for approval..Subbarao,after going through the proof,sought one more day time to give his final approval..
Saying "Okay sir", Sateesh left for his home..On that night,Subbarao suddenly heard the divine voice again..And that time the voice said..
"…ఆ విప్ర బాలుడేమిటి నాయనా…ఎక్కడో విగ్రహానికి ఫోటో తీసారు…దానికి బదులు అర్ఘ్య మిస్తున్నట్లుగా నువ్వే నిలబడు.. చైతన్యవంతంగా ఉంటుంది..నాకూ ఆనందంగా ఉంటుంది.."
"..What's that Brahmin boy Subbarao..Looks like a statue..Instead,you stand in the place of that boy and pose for a photograph offering 'Arghya" to Sun God..Then that photo would become lively and would also please me the most.."
Subbarao who was not prepared to listen to such an unexpected instruction from the holy Mother was shocked with what She said..But still gathering some courage he said in a low hesitant voice..
"Me Ammaa..??..No no..What will my students think about me..??.. Will they not think that am doing all this to gain some cheap publicity for myself..Please understand Ammaa..Am not open to this idea.."
The Goddess smiled and said,
"Why would any one think so Subbarao..You are offering 'Arghya' to Sun God and that is what am asking you to do..Look at that Brahmin boy again..Doesn't he look like a statue..I know you too have the same opinion about that boy..Don't you..??
Then why put such a lifeless photo in your house Subbarao..Instead you stand in place of that Brahmin boy..Then the photo would look lively..Do not think too much about what people think about you Subbarao.. Just leave everything to me and go ahead.."
Subbarao immediately conveyed the same to his wife Venkata Lakshmi..She too opposed it saying,"what will our students think about you..Will they not think that their Subbarao Master is playing tricks for gaining cheap publicity in the name of the Goddess..No no no..I am not in favor of this idea.."
Unable to know what to do,Subbarao immediately called Sateesh and asked him to come to his house in the evening along with his parents,uncles and all other family members..
Since Sateesh attended Mathematics tuition classes in Subbarao's house right from his primary school days,the family of Sateesh knows Subbarao for a long time..They also have great regards for Subbarao and his family..
More over they are all reading his 'Mystic Brahmin Story' week after week and are eager to meet him once again as they haven't seen him for a long time..
On that evening..
All the members of Sateesh's family came to Subbarao's house..Subbarao told them all about Mother Goddess's proposal..Without giving room for any further discussion they all said in one voice..
"Many reputed families in Vizag know you for more than three decades now..And we also know what a principled man you have been all through these years..Now with this Mystic Brahmin's story we are all getting to know more about you..
Then who will question your decision Maastaaru..Is it not sinful to do so..??..Agree..We are certainly not as knowledgeable as you are but we are aware of the consequences of pointing a finger at a noble man like you..So please go ahead without any hesitation Maastaaru and obey Mother's orders.."
Later things followed in quick succession..
Sateesh,with the help of his photographer friend took a few snaps of Subbarao offering 'Arhgya' to Sun God..After a few more good efforts and a few more additions and deletions he could finally come up with a well designed ready portrait..
Then it was for Subbarao to choose an ideal place in his house to place that portrait..
Since the wall in the main hall of his apartment is full of portraits,Subbarao had decided to put that new portrait on a wall in his personal room which he uses for his meditation of the Gayathri manthra as well as for offering tuition to his students..
In that room..
Subbarao found a lot of space on the South side wall..Then he had a doubt.."How can I have my photo on a South wall which is meant for the photos of people who have left the human world.."
He placed his doubt before Venkata Lakshmi and Sateesh..
Lakshmi said,"No way..Because the other two images in this portraits belong to Gods they can be placed anywhere in the house..But how to place your photo there despite knowing well that it's inauspicious to do so.."
Quickly interrupting,Sateesh said,"It's simple aunty..I shall reverse Sir's photograph in the portrait and move it from right to left.. Then that should not be a problem because Sir in the photo will then be facing West side which would thus become auspicious.."
Although confused with what Sateesh said,the noble couple still decided to go ahead with his suggestion as they have no other option left with them and immediately approved it..
BLUNDER NUMBER ONE COMMITTED IN THE COSMIC DRAMA
In about a few minutes time Sateesh did all the amendments to the portrait and kept it ready..Finally on an auspicious day the portrait was then placed on a wall in Subbarao's personal room..
After a few days the Sandhya Vandanam classes that commenced on a dotted line in December,2014 were nearing completion..
One morning,all the students attending the classes told Subbarao
"..Sir on the last day of our class each one of us wish to have a photograph snapped with you standing beside this new portrait..But the place in your personal room is too little and would be difficult for us to stand..So why don't we bring that portrait into the main hall and and in turn place this old one on the wall there..
To simply put it Sir..This old photo goes inside your personal room and that new photo comes here and occupies this wall in your hall..This makes photo shoot easy for all of us.."
Since there's nothing to say no in that proposal Subbarao said "okay"..
BLUNDER NUMBER TWO COMMITTED IN THE COSMIC DRAMA
The over enthusiastic students immediately changed the placement of the portraits of Goddess Gayathri..
As a result,the huge lively single image portrait of holy Mother Goddess Gayathri that was there for several years in the main hall of Subbarao's house was moved on the morning of 5th January,2015 to the South wall in Subbarao's personal room..
A couple of students went a step further and decorated that portrait with flower garlands..
Subbarao too appreciated the efforts of his ardent disciples..
BLUNDER NUMBER THREE COMMITTED IN THE COSMIC DRAMA 
After that,all the students who attended Sandhya Vandanam classes took photographs with their Master Subbarao and with his new portrait and happily returned to their homes..
And exactly on the same night
At 9.40,Aditya called Subbarao to discuss some points related to the mystic Brahmin story..During that conversation Subbarao told Aditya about his Sandhya Vandanam classes and also about the new portrait and Mother's instructions behind that new portrait..
A fully excited Aditya said,"..Maastaaru..Many readers are asking for your photograph which I haven't so far published..So why don't we use this special portrait to introduce you to the readers.."
After a little hesitation Subbarao,who was not keen on gaining publicity,said "Okay"..
Later he asked Sateesh to take a snap of the new portrait in his house and mail it immediately to Aditya.. Sateesh did exactly the same and mailed it to Aditya..
Aditya too,with all the promptness,published that photograph at 10.25 a m on his Facebook page on the 7th of January,2015 with a brief introduction..Readers too started responding to it with their likes and comments..
BLUNDER NUMBER FOUR COMMITTED IN THE COSMIC DRAMA
But at 10.30 a.m on that day,exactly five minutes after posting the photograph,Aditya received the shock of his life when he saw a message bomb exploding in the inbox of his page..
That message bomb was dropped by an unknown female reader from Bangalore called Sowmya Shankar Iyer..And this was the content of that message..
(Without altering a letter in the message am publishing it here for the understanding of my readers)
"..Namaste Sir, Am sorry for sending a pvt. msg. I dnt want to post this in the comments option, as felt it might create unnecessary conversation and dont like to disturb the wonderful topic. The sacred thread must be worn from left to right, but in the photo u have posted, Mr. Subbarao is wearing it from right to left. As am still in the learning process of this particular Upanayana related topic, appreciate if you could clear my doubt, why is it worn from rt. – left. Thanks in advance Sowmya. S.."
For a few moments Aditya could not believe what he had read..He remained in a frozen state for a few more seconds..After recovering from that state Aditya was terribly upset with himself,with Subbarao, with Goddess Gayathri and with everything around him..
"..Every week am spending fourteen to eighteen hours of grueling time writing this story..In the process am also going through terrible mental agony and torture..Am doing all this with so much of spiritual discipline and also with the noble intention of spreading the power of Gayathri Manthra..Then damned why did this happen to me..??.."..
"There are many illustrious and enlightened personalities following this page..What will they now think about me..Don't they think am just a stupid writing a fake story,without even knowing the basics of Gayathri Manyhra,to gain some cheap publicity for myself ..Oh damned why did this happen to me..??.."
"..What will these greats and other readers think about Sri Subbarao..Will they not think that a Brahmin who doesn't even wear an Yagnopaveetahm properly is conversing with Goddess Gayathri..??..Don't they think that he too is a fake..Oh Goddess..Why did this happen to me..??.."
(Please observe the error in the above photograph of Sri Subbarao)
A fully angered Aditya then thought,
"..How is that this mystic Brahmin not notice it..And how come he wore the most sacred thread in such a way..What's wrong with him..How can he be so irresponsible..??"
Trying to compose himself,Aditya immediately called Subbarao and with a shivering voice conveyed him everything including the message sent by that reader from Bangalore..Subbarao literally broke down into tears and almost remained speechless for a few minutes..
He then told Aditya that he would call him in a few minutes..
He then called Sateesh..
A shocked Sateesh immediately identified the error and told Subbarao..
"Sir..Am so sorry..After an image is reversed on a computer system it automatically acquires a mirror effect..Which means anything that's there on the left side in the original image shall appear on the right side and those on right shall appear on the left..
Same thing happened here in this photograph too Sir when I reversed it that day..It is entirely my mistake and I shall immediately rectify it and mail it to Mr.Aditya..Please inform him.."
Subbarao promptly called Aditya and informed the same..
After about five minutes,Aditya quickly removed that photograph from his page with sincere apologies to readers and posted the correct photograph mailed by Sateesh..
But a fully shaken Subbarao still could not relax after that..He could not compose himself at all..
"..Why did it all happen" Why is that Mother didn't prevent this mistake from occurring..Why did she not come to my rescue.. What will Aditya think about me.."..Shivering so,he sat in mediation and in no lesser terms conveyed his dissent to Goddess Gayathri..
She immediately responded to Subbarao with a smile in Her voice and reminded him about all the blunders he committed during the days of Sandhya Vandanam classes and asked him to rectify them immediately..
A fully shaken Subbarao and Venkata Lakshmi immediately rectified the errors notified by the holy Goddess and offered Her their sincere apologies…
(Now,please observe the above corrected photograph of Sri Subbarao)
But What Exactly Did Mother Tell Subbarao..??
Will come to it later but before that you need to know the other major twist that took place in the whole story..
Please go through..
During the same time,when Subbarao was conversing with Goddess Gayathri,Aditya conveyed a big thank you to Sowmya Shankar Iyer and asked her to call him to explain how being a lady she could notice that sensitive error..
She called him and shocked him further by telling him about a miracle that happened that morning in her house..She also explained him how that miracle helped her notice the error..That shocked Aditya furthermore..
After listening to all that miraculous experience narrated by Sowmya,with bated breath,Aditya said..
"..Thank you very much Sowmya..And what you told me now is an unbelievable miracle in your life..I don't know why,when there are so many people reading this story,Goddess Gayathri had chosen only you to convey this message to us..Anywayz,you are really blessed and saved myself and Subbarao garu from a colossal tragedy..
Now,as a mark of gratitude Sowmya I shall give you Sri Subbarao's number..Please call him after 9.30 p m today and take his blessings..He's still a very worried man and is upset since morning .Tell him what you told me now..He will be shocked but would certainly be pleased to hear this mind blowing miracle from you.."
Later Aditya immediately called Subbarao and told him ..
"Maastaaru..As a thanksgiving gesture for saving both of us from a very big embarrassment in our life today,I have given your number to Sowmya Shankar..She will call you to night..Please bless her..More importantly a miracle occurred in her life this morning and she will tell you everything about it when she calls you..I think she has all the answers for our doubts.."
Later in the night at exactly 9.40..
Sowmya called Subbarao and greeted him with a "Namaskaram"..She then told how regularly she follows the mystic Brahmin story and how a big fan she's of Subbarao..After listening to her praises Subbarao said,
"..Very nice to talk to you Sowmya..May Goddess Gayathri's blessings be with your family forever..Now tell me..How did you notice that error which no man among the readers could notice.."
Shocking Subbarao Sowmya said,"..Sir,I perform pooja to Goddess Mookambika every morning..Today morning too while performing the pooja I was lighting the oil lamps before the Goddess..Suddenly I felt someone whispering in my ears asking me to go and check my Facebook account..
I ignored it as an illusion of my mind and tried to light the lamps..Again I felt a voice telling me to go and switch on the computer and check my Facebook immediately..Although I was surprised I quickly got up; switched on my computer and logged into Facebook..
On the Facebook home page I saw a post from "Everything About Lord Sri Venkateswara And Holy Tirumala" a page that I regularly follow..Then I have seen and immediately noticed that error..
I normally hesitate to contact unknown people but at that moment,as though instructed by some power, I have sent a personal message to Aditya..After that you know everything.."
Subbarao was speechless..He understood how Goddess Gayathri came to their rescue..
Although he could compose himself with what Sowmya said,his wife Venkat Lakshmi could not take it easy..
Weeping loudly she told Subbarao
"You are Her ardent devotee and meditating the Gayathri Manthra for more than thirty years now..You have also completed three crores (thirty million) of meditation of the manthra which is by no means a small achievement..
All your life you have spent in meditating the manthra then how do you deserve this punishment and how is that an unknown lady from Bangalore gets a chance to rectify it..Please ask Mother.."
Unable to see his beloved wife breaking into tears,Subbarao immediately sat in meditation and placed his wife's grievances before the Mother Goddess..He said
"Amma,am offering you prayers for over three decades now..Then how is that I could not notice such a fatal error which a lady could notice so easily..Why did you allow this mistake to happen and why did you choose that lady from Bangalore to convey this to me.."
The Goddess immediately responded with the same smile and said
"Dear Subbarao..Neither God nor beast..No one is above Maya (Delusion)..And once anyone is under the influence of such Maya they will not be able to see anything happening in front of their eyes which was why you could not notice that error in the photo..
I deliberately allowed all those blunders take place in your life to tell you and also to tell the world that in spite of all your efforts there are many things that human beings cannot accomplish or control..Mistakes still happen..
Secondly,I also want you to know that you are not responsible for all the good and bad things in your life and you need to move on without worrying about anything in your life..The world moves according to me and I do not move according to the world..
Now let me tell you..I did not want much damage to be done to you which was why I have chosen my ardent devotee to  convey the message immediately.."
A spell bound Subbarao remained unmoved in the same Padmasana Mudra in which he sits and recites the Gayathri Manthra,every day..It took a couple of more minutes for him to understand how the holy Goddess played that miraculous cosmic drama that day..
And quite coincidentally rather quite miraculously,PVRK Prasad visited Subbarao's house that evening.. He also had dinner with the noble couple..He was shocked with the miraculous drama that was played by the Goddess that day..
He immediately called Aditya and said..
"Aditya,am really happy to hear about all the divine drama today..You certainly have Goddess Gayathri's blessings..And may Her blessings be with you forever..BTW am really enjoying reading your detective style of narration..You are killing people with suspense..Keep it up.."
Aditya skipped his dinner that night..
But What Did Goddess Gayathri Tell Subbarao That Afternoon
"Dear Subbarao..When am alive and actively residing in your house,you have removed My photo from the main hall and placed it on a South side wall in your personal room..Above that you have also put two garlands to my photo..
Subbarao..Don't you know whose photo you put on a South side wall and whose photos you garland.. When am alive in your house how can you do that to Me..Correct the error immediately.."..PERIOD
My dear friends,do you agree if I again say now,before concluding this part,that
"Just like there's duality in the Nature of His creation,there's a conflict in the Nature of man; in his interests; in his likes; in his opinions; in his affections; in his emotions; in his faith; in his beliefs; and in his devotion as well.."
WARNING : All rights whatsoever concerned with this story belong solely and wholly to Narrenaditya Komaragiri – as it's writer and creator – and anyone violating the same,by trying to copy a part or full portion of this story for any other website,Facebook page, novel or  book,T V Serial, feature film or for some other commercial purposes,is liable to be prosecuted under criminal laws of Indian judiciary..
PERIOD
Please Click Here to read the "Shocking True Story Of A Mystic Brahmin Who Converses With Goddess Gayathri – Part Sixteen"..
Love and regards
Narrenaditya Komaragiri
To know more about the author please click here