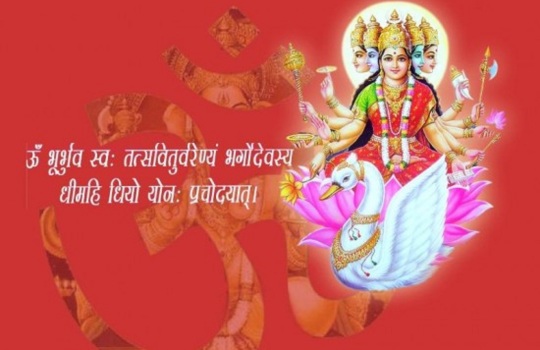 "..Sir..Namaskaram..My name is Nemani Subbarao..I am a tuition master from Visakhapatnam..She asked me to meet you so I have come to meet you.."
"..Who is she..??..'..
"..Goddess Gayatri.."
PVRK Prasad – the most popular Executive Officer till date in the history of Tirumala Tirupati Devasthanams(TTD) board,who was also in his capacity as information adviser to former Indian prime minister Sri,P.V.Narasimha Rao,responsible for many economic reforms that later changed the financial scenario of India – had never been a more shocked man than what he was at that moment,after listening to that quiet reply from the humble looking middle aged Brahmin sitting right in front of him in the South Indian port city of Visakhapatnam,that evening..
This historical,mind blowing,shocking and spiritually path breaking and spine chilling conversation took place between PVRK Prasad and that middle aged mystic Brahmin in 2004 in a special room in the Vixag Port Trust guest house that's located in the city of Visakakhapatnam..
Prasad was in that port city,for a brief period in 2004,to conduct an inquiry into the controversial issue of the demolition of the 550 – year old thousand pillar hall (Veyi Kaalla Mandapam) that was there on the holy Tirumala Hills..PERIOD
To make sure what he just heard from the Brahmin was right,Prasad asked him again ..
"..Whaaatttt..???..What did you say..???.."
"..Yes sir..Goddess Gayathri told me to meet you.. She often speaks to me and offers me guidance whenever I need it..Honestly Sir, I haven't heard your name until She uttered it in my ears a few days ago..It was then that She ordered me to meet you.."
With his eyes that are hidden behind his spectacles half closed,Prasad was quietly listening to that Brahmin..
"..But sir,She also told me there's a great divine purpose behind Her instructions to meet you..Since I do not know anything about you,I have requested Bhaskara Murthy to help me in meeting you..He told me you worked here in Vizag as Chairman (1988-92) of Vizag Port Trust..He also promised to help me in meeting you..That's why we are here today" replied the Brahmin..
The illustrious P V R K Prasad was shocked first..Baffled next..And was annoyed in the last..
He thought some vague Brahmin had come to him for a donation and was playing tricks on him..Had it been someone else in that Brahmin's place,P V R K Prasad would have asked his secretary to take him out for playing such nasty tricks on him..But that Brahmin was brought to Prasad by one of Prasad's very close friends called Bhaskara Murthy..
Therefore Prasad could not say no to that friend when he requested Prasad to grant some time to that Brahmin and listen to what all he says..It was for that reason alone that the middle aged Brahmin Subbarao,Prasad's friend Bhaskara Murthy and a couple of others were there in Prasad's room,in that guest house,that evening..
It was also for that reason,Prasad had decided to give some more silent listening to that Brahmin's claims in spite of that unusual and unbelievable beginning to his conversation..Later,that silent hearing of PVRK Prasad to that Brahmin's narration led to the scripting of an epoch making chapter in the history of Hindu spiritualism..
Please go through..
After listening to that reply from the Brahmin,Prasad kept staring quietly at his face for a few seconds..He,however,could not find anything suspicious in that face except a little inhibition in his eyes that he's sitting right in front of a powerful IAS officer like Prasad..
In fact,much to the surprise of Prasad there was also an unusual fearlessness in that mystic Brahmin's ever glowing face..Prasad knows well that only a chosen few,blessed by Gods,shall have such a throwing glow in their faces..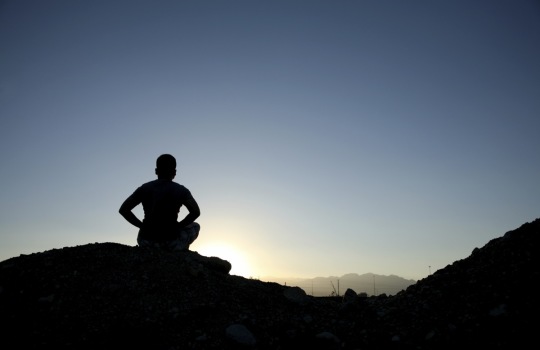 But what amused Prasad more at that moment was not the fearlessness or glow in the face of that middle aged Brahmin but the gentle smile that was consistently dancing on his lips ever since he entered Prasad's room..Staring straight into Prasad's eyes that mystic Brahmin was smiling as though he knows nothing else in this world to do..
"Only spiritually elevated souls can smile so wholeheartedly"
Prasad's enormous experience in dealing with amazing spiritual personalities had told Prasad that moment..This pious thought had fizzled out whatever little doubt that was still there in Prasad's mind until that time..He was then a more convinced man and told himself that "..there's some reality in the claims of this middle aged Brahmin.." ..
He then asked that Brahmin to "..tell everything in detail.."
Shocking P V R K Prasad and all his subordinates further more this is what the middle aged Brahmin told Prasad..
The name of that mystic Brahmin is Nemani Subbarao..He was born in a scholarly family to a spiritually well enlightened couple..This couple hails from the families of a great devotional lineage (Bhakti Parampara) that's involved in a lot of spiritual activities..In fact,for the amount of devotion they have towards God,devotion should have been the other surname of this scholarly family..
For many decades,Subbarao's grand parents and great grand parents have led an ascetic life and offered,through strict meditation (penance),their complete obeisance to Hindu Gods and Goddesses..Subbarao's parents and all their five children too,despite their poor economic conditions,have led a life full of devotion in that quiet harbor city of Viasakhapatnam..
Subbarao's father was an exceptionally great singer and often used to perform,as a bhajan singer,at many spiritual congregations that were held in those days of Visakhapatnam ..His fans would very fondly refer to his concert as "..Nemani Jagannadha Rao's Bhajan.."..Subbarao's mother too was an equally talented lady and in spite of many odds in her own family life,she still used to offer unconditional support to her beloved husband ..
On the other hand,Subbarao was a top student right through his school days and later with the aid of merit scholarship had quite successfully completed Electrical Engineering from the celebrated Andhra University..Although Subbarao could attract a couple of decent jobs on completion of engineering,he was however never keen on leaving his ageing father and his family of brothers and sisters and go in pursuit of his job..
Subbarao was certainly disappointed about his inability to grab those job offers but he still accepted the harsh realities of life with all the nobility in the world and moved ahead with an indelible smile always dancing on his lips..
Thereafter,except once,Subbarao never stopped smiling in his life..
After that,life moved on for Subbarao as he started making a living of his own by offering tuition classes in Mathematics to some neighboring students of the Shipyard Colony in Visakajhapatnam..
In course of time it became Subbarao's main source of living and later after about six months of survival in that colony he moved into a bigger house in another colony..He gradually started garnering some fame as a good tuition master in many colonies of Visakhapatnam .
With the passing of time Subbarao's parents too have passed away although the family responsibilities that they have left for him haven't..With an indefatigable respect for his beloved parents,Subbarao not only shouldered the responsibility of bringing up his younger sisters and brother but also performed their marriages with little difficulty..
Fortunately Subbarao had a very supportive wife in Venkata Lakshmi who would still cooperate with him in performing his duties towards his siblings in spite of his moderate earnings as a tuition master…She too,as you all must be knowing,knows very well that teaching is certainly the noblest of all professions but is still the meanest of all jobs..
So on and so forth Subbarao moved on and moved further in his life with nothing dramatic happening at any point of time during that journey..Finally,after many difficulties Subbarao could sort out almost all his problems and attain some financial stability in life..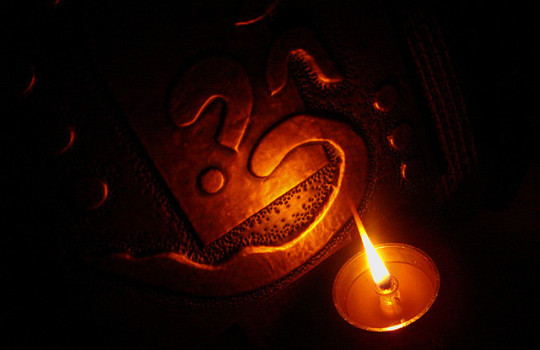 Now,,Relax..Take a deep breath..And please pay your attention to me..
I know what you all at this point of time must be thinking..I understand..But allow me to tell you..If this is all what we need to know about Subbarao and his life then where's the need for me to spend so much of time on writing this story and for you on reading it.. Am I right..But trust me..The actual story is about to begin here and now ..But how,,??
It's exactly at this point of time in 1980 that all the divine Cosmic forces in Nature have grouped together and started scheming things,one after the other,in the life of that simple tuition master..These scheme of things in life have later metamorphosed that ordinary tuition master Subbarao into that mystic Brahmin called Nemani Subbarao..
And Thus Begins "The Shocking True Story Of A Mystic Brahmin Who Converses With Goddess Gayathri"
WARNING : All rights whatsoever concerned with this story belong solely and wholly to Narrenaditya Komaragiri – as it's writer and creator – and anyone violating the same,by trying to copy a part or full portion of this story for any other website,Facebook page, novel or  book,T V Serial, feature film or for some other commercial purposes,is liable to be prosecuted under criminal laws of Indian judiciary..
Please Click Here to read "Shocking True Story Of A Mystic Brahmin Who Converses With Goddess Gayathri – Part One"
Love
Narrenaditya Komaragiri
narrenaditya@tirumalesa.com
To know more about the author please click here