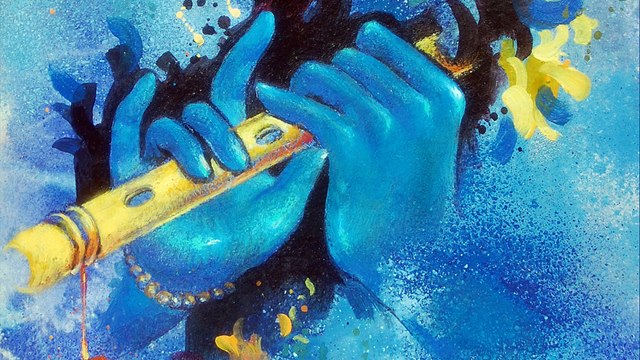 Discovery of the laws of life from our own book of life is what spirituality is all about – Sriram Sir
But Who Is Sriram Sir.. ???
If you ask me to answer this question in one simple line, then I would say, "Sriram Sir is Daivam Maanusha Rupena" which means "Sriram Sir is God in human form".. PEACE
"..ఎవ్వనిచే జనించు జగమెవ్వని లోపల నుండు లీనమై..  యెవ్వని అందు డిందు పరమేశ్వరుడెవ్వడు మూలకారణం..  బెవ్వడనాది మధ్య లయుడెవ్వడు..  సర్వము తానె అయిన వాడెవ్వడు..  వాని నాత్మ భవు నీశ్వరునే శరణంబు వేడెదన్.."
As far as I know, it takes forty eight lives for a man to completely study, know, understand and assimilate the four holy Vedas..
If that is so, it would take at least ten lives for us to know who Sriram Sir is; ten more lives to understand His philosophy of God, life and Nature; and another ten more lives to know how He is driving, shaping and ruling our lives.
If you are new to this site then you may feel what all am saying now, about Sriram Sir, is just unbelievable and extremely difficult to accept..
However, if you please Click Here and read an amazing true story that I have already written on Sriram Sir and His mind blowing miracles, under the title, " An Incredible True Story Of A Miracle Man Who Is Seeing Your Tomorrow", then you will be, just like many readers today, chasing me for at least a glimpse of Sriram Sir.
So What Is Sriram Sir.. ??
If what all I have told above tells you about the divine form of Sriram Sir, here's what I need to tell you about the human form of Sriram Sir..
Dr.Sriram Gajula, more popularly known as 'Sriram Sir' to a few thousands of illustrious and well learned followers He has all over the world, is an M.A, M.Phil and Ph.D in English literature from the celebrated Osmania University, Hyderabad.. He had through many amazing divine experiences had proved to the world that,
"Free will, as is believed and preached by many scholars and geniuses, doesn't at all exist and everything in this world is predetermined and well determined right from the movement of the blade of the grass to the movement of the monster".
Sriram Sir is undoubtedly the world's greatest source of infinite Divine Energy today and with His grace He had changed the lives of many, including yours lovingly, after taking them into His divine fold.
But please wait..
Although I have been following and interacting with Sriram Sir for the past sixteen years, I shall still consider myself a tiny tot in Sriram Sir's school of Philosophy, therefore let me place before you what many of his followers – who are all eminent scholars, professors, scientists, doctors and famous literary personalities from all over the world – have to say about Sriram Sir's human form.
"Dr. Sriram Gajula is an eminent spiritual scientist, philosopher, author, speaker, seer and a sage by Himself.. He is a graduate in Science, and PhD in English from Osmania University, India.
Dr. Sriram is well read and well informed by his extensive travels around the world.. He is a much-sought- after advisor and speaker globally.. His philosophical discourses and writings cover such complex and intriguing subjects as divinity in Nature, smiling tears, cosmic communism, evil and freewill..".
The 59 – year old, Dr. Sriram, is an eloquent speaker and traversed the globe speaking on various intriguing topics like "Celebration Of Life" and "Eye On I".. As part of His global tour, Dr.Sriram conducted many workshops in many major cities of India and the world, including four workshops in the United States Of America.
While two of His workshops – namely Celebration Of Life and Eye On I – were conducted at the Silicon Valley, Santa Clara, California, twp more workshops were conducted in Boston.. The previous workshop conducted at the Harvard University on the 10th of September, 2016 was attended by quite a few US readers of tirumalesa.com
Now please Click Here to know about the spellbinding divine coincidences that occurred at the Harvard University during that historic meeting.
After Reading
So much about Sriram Sir, from me on this site, many readers from many parts of the world have become more eager to at least have a glimpse of Sriram Sir.. Then I requested Sir for a day exclusively for Tirumalesa readers.. He obliged..
As a result we had a spiritually path breaking meeting in Hyderabad on Saturday the 24th of December, 2016.. This meeting was attended by about two hundred and fifty Tirumalesa readers from all over the world.
And in this meeting, Sriram Sir had performed a mind blowing miracle that had taken all the readers and guests present in the meeting hall that day into a frozen state of utter shock and disbelief..
By performing this amazing miracle in front of so many global audiences, Sriram Sir had not only emphatically proved to the world that miracles do exist in human world but had also authoritatively endorsed His Divine Status as 'Daivam Maanusha Rupena' (God In Human Form).. PERIOD
Please Click Here to read and know about this spellbinding miracle a sort of which you may haven't heard or heard anytime in your life, before.
Now, Here's The Good News For The Readers Of America
Followers of Sriram Sir from America are conducting a workshop titled, 'Journey Into Joy' on Saturday the 29th of April, 2017 at the prestigious Harvard University campus, Boston, USA.
This is going to be a day long session that would commence at 8 am and end at 5.30 pm..
In this workshop, Sriram Sir shall explain participants the Nature's paradoxical laws of life: connectedness in disconnectedness, boon in bane, smile in teardrop, gain in loss, advancement in postponement, and necessary in unnecessary.
He would also discuss about other concepts such as symbiosis in dualistic nature, importance of domestication of desire, hierarchy of what we are over what we have, and inevitability of problems as a source of joy.
Sriram Sir would further illustrate these subtle truths with real – life examples to help the participants actualize nature's wisdom in all walks of life. This workshop can bring a total transformation to one's inner wisdom.
In fact, it can positively affect one's outlook, attitude, actions, and approach toward joyful living in tune with nature.
Who Should Attend This Workshop
This day-long workshop would be appropriate for anyone looking for a positive, transformative change in their daily living.. This program is effective for teenagers, parents, singles, working professionals, or simply wisdom seekers who want to be happy and joyful.
Through this workshop Sriram Sir would help the participants uncover Nature's laws of life, which may otherwise appear perplexing and counter – intuitive.. Through the realization of their connection to Nature and appreciation of Nature's wisdom, participants will then be able to visualize,"life is nothing but joy, and sorrow and problems are merely precursors to joy".
Schedule Of The Workshop
This whole workshop at the Harvard University Campus is divided into two sessions.. A pre-lunch session and a post-lunch session.. The pre –  lunch session will have two Tea breaks of fifteen minutes each, after every seventy five minutes; the post-lunch session will have three Tea breaks of fifteen minutes each, after every seventy five minutes.
Additionally, there will also be a Lunch break for one hour.. Finally, the workshop will conclude with an interactive session of one hour during which period the participants may pose a few questions to Sriram Sir that are relevant to the topic of the day.
Now, before enrolling your name for the workshop, please note a point.. Although you may have a chance to shake your hand with Sriram Sir and introduce yourself, either during the Tea break or Lunch break, you will have to remember that you cannot have a personal discussion with Him.
If you have any such intention, please stay away and do not even apply for registration now.
Other Important Details Of The Workshop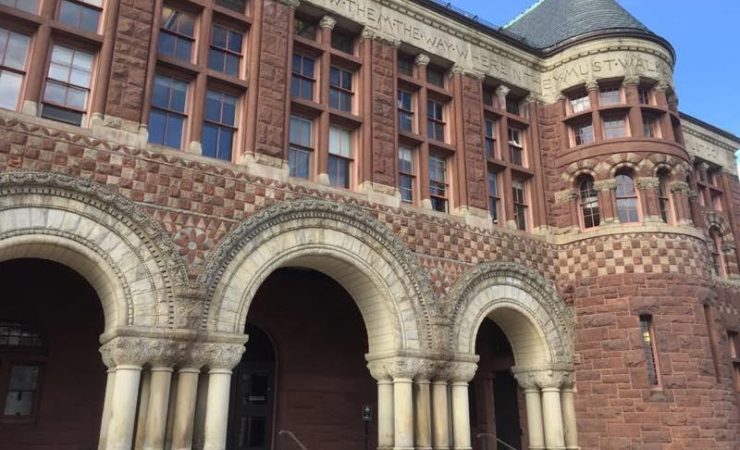 Fee For attending The Workshop : $200 per person (Includes the registration fees, Tea and Lunch)
Venue Of The Workshop : Ames Court Room, Austin Hall, Harvard Law School, Harvard University, 1515 Massachusetts Avenue, Cambridge, MA 02138.
Registrations have already begun for this workshop and if you are interested in attending it, please note these
Contact Details
Phone: +1 508-474-366
info@journeyintojoy.org
Please click on the following link for more details and online registration process.. For more details please visit www.journeyintojoy.org.. Wish you all have a blissfully blessed time at the meeting.
"What ought to or ought not to happen are fancies.. What happens is the fact" – Sriram Sir
Love
Narrenaditya Komaragiri
narrenaditya@tirumalesa.com
To know more about the author please click here