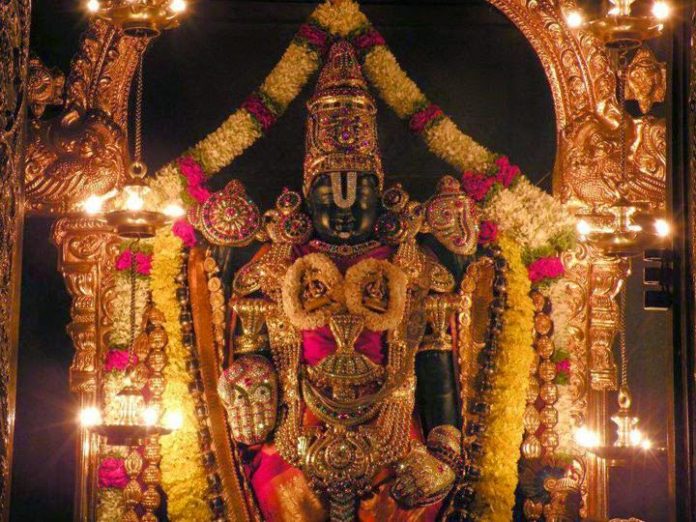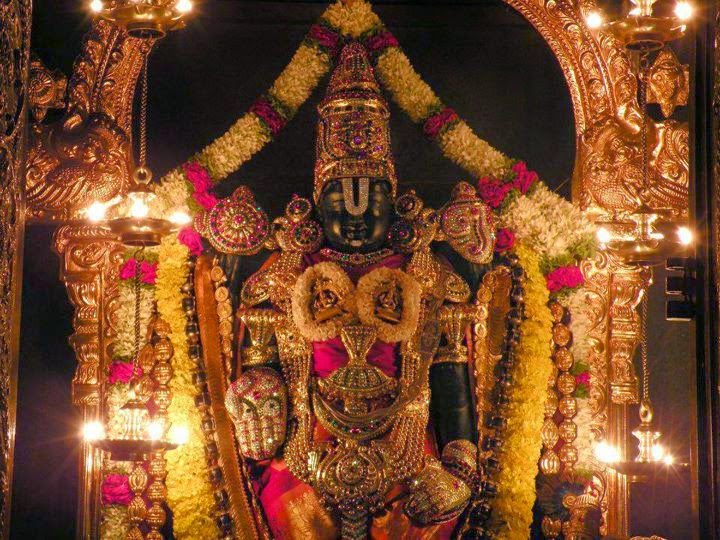 It Was About 8 P.M
In the meeting hall..
On that historic day of 24th December, 2016..
Which was also unplannedly so..
An Ekadasi day,the most auspicious day for Hindus..
On which day..
The 'Daivam Maanusha Rupena' (God in human form) Sriram Sir's day long meeting – meant exclusively for the readers of tirumalesa.com – was taking place inside a meeting hall in a reputed three star hotel in Hyderabad.
At that time, the last session of the meeting was in progress in the hall.. Sriram Sir was answering a few questions raised by the enthusiastic Tirumalesa readers, who came all the way from different parts of the world, that day, just to have a glimpse of this God in human form.
The entire jam packed meeting hall, that evening, was curiously watching Sriram Sir's enlightening responses to the questions raised by a few Tirumalesa readers in the hall..
Exactly at that time,
It happened..
So casually yet so powerfully..
So calmly yet so loudly..
Breaking all the myths..
Shattering all the disbeliefs..
Reinforcing faith in the existence of God..
And reimposing the Mastery of the Master over mankind.
It was a breath stopping miracle that would baffle the best of human brains in the world and a spellbinding miracle that would put all the great scientific theories to shame..
On the other hand,
My condition was just indescribable..
I was verbally dumbstruck for the initial few seconds of that miracle, may be so because of my unpreparedness for that miracle or may be so because of my inability to comprehend that miracle.
However, I quickly recovered from that shock filled state as my vociferous mind was involuntarily chanting, in it's own devotional way, many never before used praises in favor of my beloved Sriiram Sir.
"Idam Kshetram.. Idam Sarvam.. Idam Lokam.. Idam Jagath.. Idam Sivam.. Idam Vishnum.. Idam Daivam.. Idam Deva Devaha.. Idam Lokesa Sarvasya.. Ida Meva Mama Brahmah.. Ida Meva Mama Guruh.. Ida Meva Mama Sarvasya.. Sarva Janma Janma Nee"
"This is the place.. This is everything.. This is world.. This is universe.. This is Siva.. This is Vishnu.. This is God.. This is God of Gods.. This is the Ruler of all the worlds.. This is my Brahma.. This is my Guru.. This is my everything.. For all my lives beyond lives".. PEACE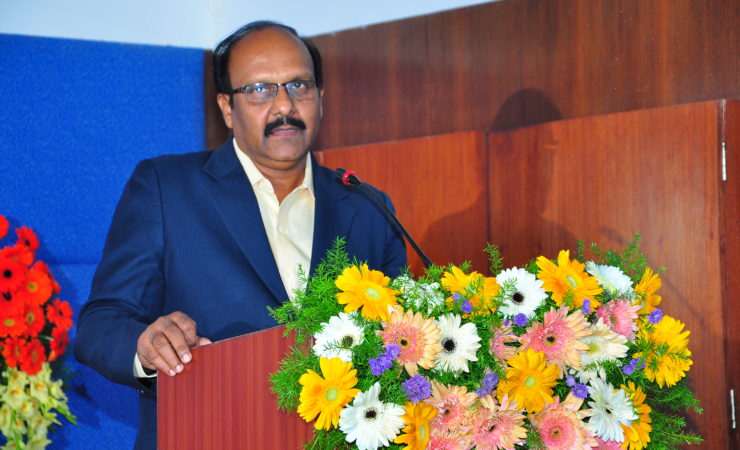 Taking Sri.PVRK Prasad, independent India's one of the most illustrious IAS officers; and all the other IAS officers; and all the other well learned readers in the meeting hall suddenly into a deep state of shock filled speechlessness,
The incredibly divine Sriram Sir went about performing a spell binding never before seen miracle on Earth, continuously for about forty five minutes.
Shocked.. Stunned.. Frozen.. And Ecstatic..
Were all those IAS officers and readers present in the meeting hall, that day.. Even the five elements of Nature too have temporarily gone into a frozen state and started witnessing with awe, their Supreme Commander in a spellbinding cosmic action.
With this incredible miracle, Sriram Sir had authoritatively confirmed to the human world that, "He is indeed the human form of Lord Sri Venkateswara on Earth".
But What Was That Miracle And How Did It Happen..??
Before knowing all that, my dear friends, there are two key points here that I want everyone of you to know, first.
One : Please do not rush to go to the end of this article and know the miracle immediately.. Instead just calm down; relax and read every word carefully because not everyday you get to read such a life changing article.
Two : if you are hearing about Sriram Sir for the first time in your life and coming here to know more about Him, then you must first read the six part story series that I have written on Sir in Jan – Feb, 2016.
Because, it was only after reading this story, that readers of this tirumalesa site had come to know about Sriram Sir more so about His divine status.
Many of our readers in America have even attended Sriram Sir's meeting, held at the Harvard University, Boston, USA on the 10th of September, 2016, just to have a glimpse of the Earth's most miraculous living divine personality.
So, my point here is, keep aside all your works for the day, today, no matter how important they are for you and please Click Here and first read the six part story series that I have written on Sriram Sir..
Now, Please Continue Reading This Amazing Part About The Meeting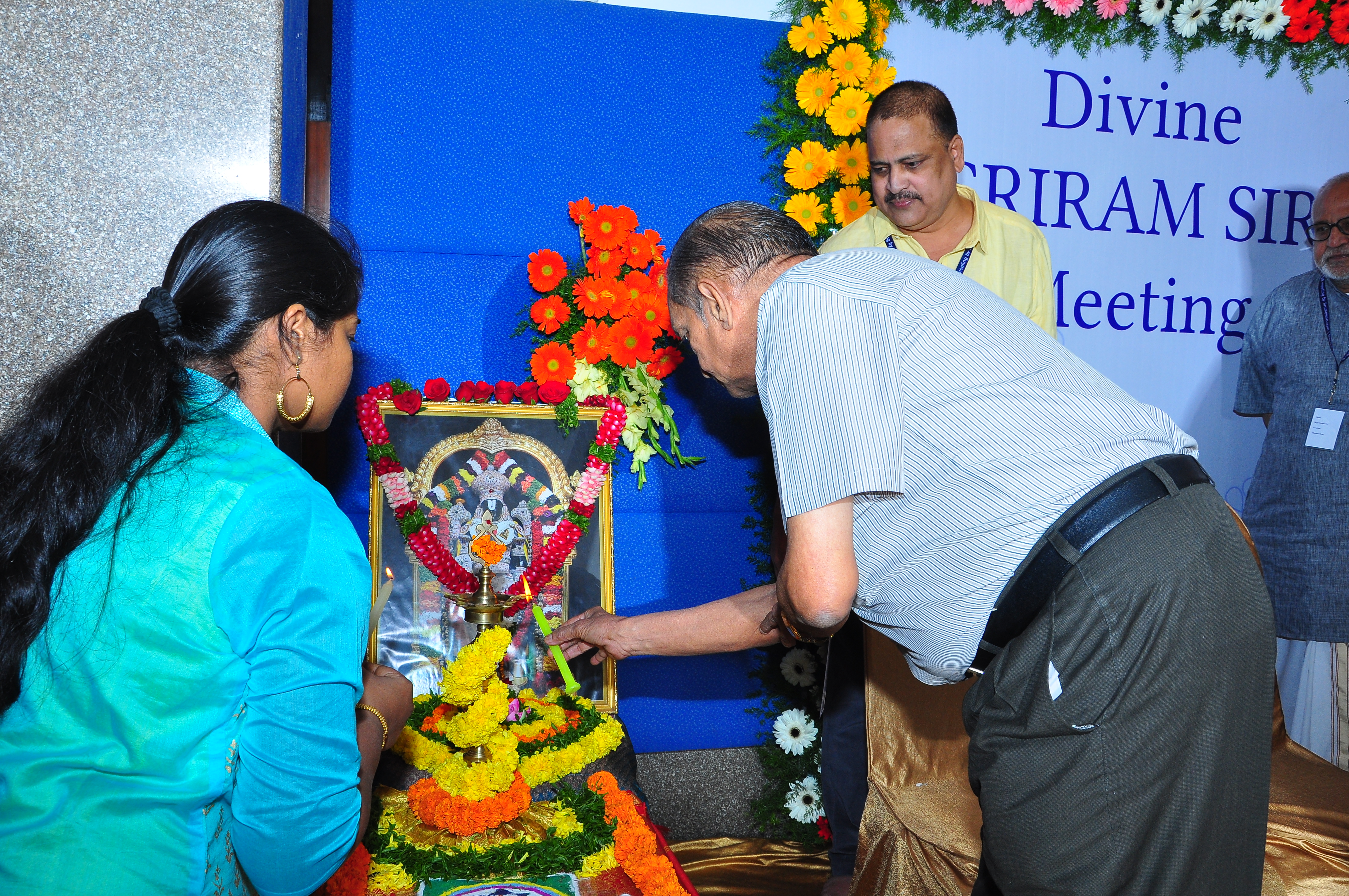 The historic Divine Sriram Sir meeting began on dot at 2 pm on the 24th of December, 2016..
As a humble mark of showing my immense gratitude to Sridhar Rao garu, the man who had introduced me to Sriram Sir, in October, 2000, I have requested him to begin the program by lighting the oil lamp in the meeting hall.
That is the least, I thought, I could do to the man who had lighted the divine lamp called Sriram Sir in my life which in turn had helped me lighting it in the lives of hundreds of thousands of my readers all over the world..
I have also sincerely thought,"in a dirty world that is full of treacherous people who are filled with loads of ingratitude, there's no better way than this to show my gratitude to the man who had brought Sriram Sir into my life".. PERIOD
After Sridhar Rao garu had lighted the first lamp, Sriram Sir and the rest of the guests have lighted the remaining four lamps.. Sir too was immensely happy with my gesture to invite Sridhar Rao garu, His former Principal, to light the lamp and mark the beginning of the historic meeting.
Later, yours lovingly began the proceedings of the day with his inaugural speech.. After that, on my request, Sriram Sir had spoken for a few minutes, just to greet the readers.
And after that, Sri.PVRK Prasad, who was former Executive Officer, TTD board and former adviser to Prime Minister Sri Narasimha Rao; and other IAS officers, Sri.Srinivas Raju, JEO, Tirumala Tirupathi Devasthanams board, (TTD); Sri.Girija Sankar, MD, Tourism, A.P state govt.; Sri.Venkatram Reddy, Inspector General, Stamps & Registration, A.P state govt;
Sri.Raghu Nandan, Collector, Rangareddy District, Telangana state; Prof.Pratap Sundar, a PhD from an American University and a renowned global speaker; and Dr.Sumita Roy, Professor and Head, Dept. Of English, Osmania University, have spoken one after the other during the meeting.
Among the above mentioned dignitaries, except Sri.Prasad, all the others are followers of Sriram Sir for more than two decades now.. They all have been greatly influenced by Sir's writings more so by His teachings and have experienced many great miracles of Sir in their life.
In the meeting that day, TTD board JEO, Sri.Srinivas Raju had given the first shock of the day, when he had said something crucial about the divine status of Sriram Sir in comparison with the moola virat of Tirumala Temple, Lord Sri Venkateswara.
However, I request you to wait, until the end of this article, to know what it is because this statement of Sri.Raju not only forms the crux of this whole article but also quite emphatically justifies it's title.. PERIOD
Now, please continue reading the rest of this article.
A few days prior to our meeting,
Both myself and Sriram Sir have discussed at length and decided to keep an exclusive question and answers session, for the readers, in the last two hours of our day long meeting.
During that session, we planned, readers would write questions, if they have any, on a plain piece of white paper; then roll it fully and drop it in a drop box.. Later, Sriram Sir would randomly pick one paper roll from that box; read the question out; and then provide an appropriate answer to the reader who writes that question.
This, we thought, would help all the participants to find answers to many doubts they too have in their minds.. We further thought,
"Since it would be impossible to provide answers to all the questions raised by everyone in the hall, it would be better if we adopt a lucky pick system wherein the paper slip randomly picked up by Sriram Sir, from a bunch of slips dropped in the box by the questioners, would be provided the answer".. PERIOD
Implementing the above idea that day in the meeting,
I have made an announcement in the meeting hall about the agenda of the final session, and requested all the readers to write their questions on a white paper, only if they genuinely have one; and roll it fully; and then drop it in a plastic box that one of our team members would come to them with.
After I completed my announcement, one of our team members had gone to each and every reader in the hall and handed them a small palm sized white paper slip.. Many readers have started writing their question on those slips.
And others – who do not have any questions to pose to Sir – have just kept those paper slips carefully in their pockets.
In the meantime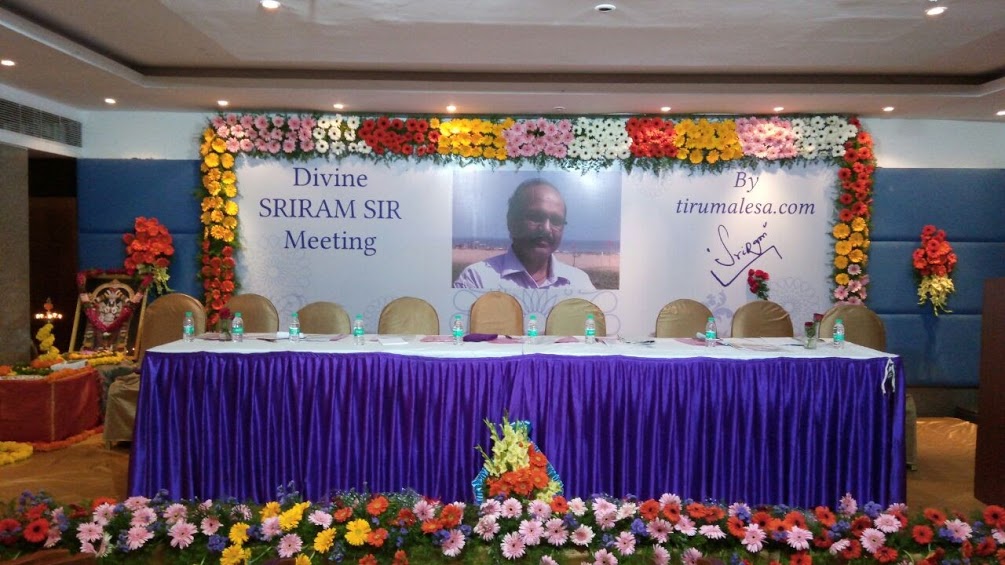 All the guests, who were until then on the dais, got down from it and sat in the front rows of the hall, just to comfortably witness Sriram Sir's speech and also to follow His answers to the readers' questions.
Everyone was curiously waiting for the commencement of the final session..
Although, all the readers in the hall were given the slips, only about hundred readers have written questions on them and dropped them in the drop box..
Finally, our team member had collected the paper rolls from the readers and brought the box on to the dais and placed it on a table there.. I was the only person on the dais, that time, eagerly waiting to receive the box.
None of us were aware that moment, "in about a few minutes from now, we are all going to witness an amazing miracle that would remain in our memory for a life beyond life".. PERIOD
After my team member had placed the box on the table, Sriram Sir, Who was at that time sitting beside Sri.PVRK Prasad in the front row, had asked me to order for one more empty box.
Another box was immediately brought on to the dais.. Later, Sir asked me to transfer all the paper rolls from the previous box into this new box.. I had not only promptly transferred all the white paper rolls from one box into the other but had also shaken the box considerably well.
Then, I requested Sriram Sir to come on to the dais and take charge of the proceedings.. Amidst thunderous applause from all of us in the hall, Sriram Sir had gotten up from His chair and majestically walked on to the dais.
After once again checking the sound and functionalities of the Mic, in front of Sir, I have walked down the dais and settled down in the same chair that was next to Sri.PVRK Prasad.
After quietly looking at everyone in the hall for a few seconds, Sriram Sir, for the initial twenty minutes, spoke about various aspects related mostly to God, spirituality, love and human relations.
For the first time, I have noticed an immeasurable divine seriousness in Sir's voice.. There was a deafening silence in the hall, that moment..
Even a couple of infants who were thus far occasionally making a few giggling noises in the hall have slipped into complete silence.. In fact, we were all, during those divine moments, literally able to listen to our pulse rate.
We were also finding a great divinity in each and every corner of the hall .. I believe, Mother Nature was giving us an indication about the arrival of an indescribable cosmic phenomenon in the next few minutes.
Sir was speaking with great intensity in His voice; extreme divinity in His tone; and absolute authority in His gait.. He was speaking as though enabling us to know, "He is the supreme commander of all the cosmic forces ruling this universe".
After concluding His memorable speech,
Sriram Sir thus began the much awaited question answer session, by randomly picking up with His right hand the first white paper roll from the box.. Later, He slowly unrolled it with both His hands; and then looking at the paper had read out the question for us to hear.
That was a question raised by a reader called Rajesh Dhingra, a software professional from Chennai.. His question was,"while problems are part of our life, how does one keep the hope alive through prolonged years of misery".
With a gentle smile, Sir replied, "In this dualistic world, a problem is as natural as a solution; a tear drop is as natural as a smile; and a villain is as natural as a hero.. Unless there's a villain in the film the heroism of the hero cannot be elevated.
Similarly, unless there's some bad in our life we will not be appreciating the goodness of our life.. These are all perfect examples that prove dualism is there in our Mother Nature.. So problems essentially become a part of our living..
Now, whatever the source of your problem is, try to solve it by doing all that you can.. However, while trying to solve it, love it.. When you love it, solving your problem becomes much easier.. Remember.. For everything there's a right and ripe time in Nature".
(Due to lack of space, am not providing the complete answers of Sir here.. However, am very shortly releasing a video of the whole event which was recorded on six DVDs)
After providing a detailed answer to that first question, Sriram Sir had then randomly picked up, with His right hand again, another paper roll from the box; then slowly unrolled it with both His hands; and then looking at the paper had read out the question for us to hear.
"Why in the cosmos so many accidents are taking place.. Is it due to our past karma or is it just predetermined..??".. That was a question from a reader by name Vijay Phanindra from Singapore.
Sriram Sir smiled again and said, "In Nature, death again is as natural as birth in whatever way it occurs.. Just as a movie hall has both entry and exit doors so does our life has two doors.
Just as everyone in the movie hall has to leave the hall at the end of each show, so should everyone of us leave the world at the end of each life.. Only the ways and means here are different and accident is one among them.
Please note.. God is as cruel as He is kind.. But He is cruel only to be kind.. A wise man finds kindness in His unkindness which is dualistically an unavoidable unkindness.
The next time you ask God, "what 'paapa' I did in this life to deserve such and such punishment, do remember to ask Him what 'punya' I did in this life to deserve such and such good occurrences".. (Answer condensed).
After providing a detailed answer to that second question too, Sriram Sir had then randomly picked up, with His right hand again, another paper roll from the box; then slowly unrolled it with both His hands; and then looking at the paper had read out the question for us to hear.
"This reader has not written name.. All that this paper says is Sir, I have just come to see you.. My purpose is solved.. I have no questions to ask.. This is all this reader has written.. Strange"
Then with a smile, He said, "You don't become a billionaire just by looking at a billionaire.. You don't become healthy just by looking at a doctor.. So, do not just look at me but look into me"
Needless to say, there was a big applause in the hall..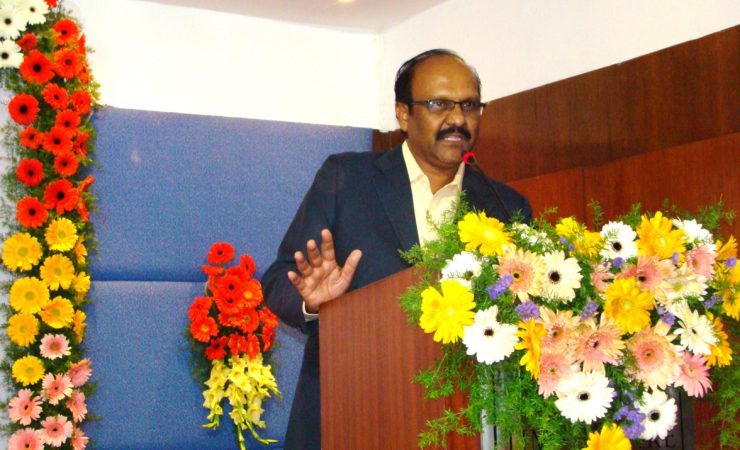 T…h…e.. n..
And..
T..h..e..n..
And..
Then..
Sriram Sir..
Had..
S..l..o..w..l..y..
And
R..a..n..d..o..m..l..y
Picked up the fourth paper roll from the box.
L..a..t..e..r,
Holding it up and showing it to the readers,
Had said,
"This is a beautiful question.. What is Moksha.. By Hema Kumar from Tirupati.. Who is Hema Kumar.. ??.. "..
From among the readers, Hema Kumar stood up and offered his pranams to Sir.. Sir started explaining His answer to Hema Kumar by telling him the clear concept of Moksha..
Here at this point..
We were first confused.. Then were amazed.. Then were shocked.. Then were speechless.. And then..
Just kept..
L..o..o..k..i..n..g
Not at Sriram Sir's face..
But at His right hand..
That was held up and holding the paper roll..
B..e..c..a..u..s..e..
That paper roll..
Was not unrolled..
And not opened like on the previous three occasions..
However, Sriram Sir was still reading out the question from it and was also reading out the name of the questioner.
I repeat..
That paper roll was not unrolled by Sriram Sir as He had unrolled on the previous three occasions..
Instead, He had just randomly picked it up with His right hand from the box and had straight away started reading out the question from it without either unrolling it or even looking at it..
How is it possible.. ???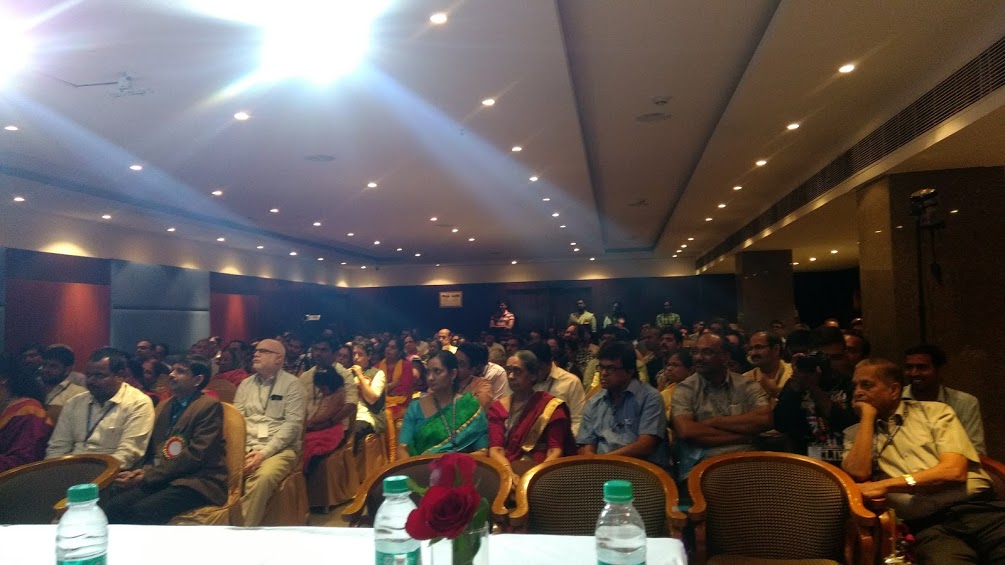 I kept asking myself.. Not only had Sriram Sir read out the question, "what is Moksha", without opening the paper slip but had also read out the name of the questioner, "Hema Kumar from Tirupathi".. SHOCKING
With tears in his eyes, Hema Kumar was literally shivering at that moment, looking at Sir, as though he was seeing his beloved Lord Sri Venakteswara right in front of him.. After giving a fitting reply to Hema Kumar's question, Sir asked him to sit down.
Still unable to believe my eyes, I quickly turned my head and looked at Sri.PVRK Prasad, who was sitting in the chair next to me.. He too was watching Sir with great disbelief in his eyes.. I slowly whispered in his ears, "Sir, are you understanding what Sir is doing"..
Without even turning his head towards me, Sri.Prasad replied, "what is there not to understand".. PERIOD
Then..
Further taking us into the next level of shock filled state, Sriram Sir had randomly picked up another paper roll from the box, with his right hand, and again without unrolling it nor looking at it, said,
"Why I am, the way I am.. Again no name.. Who is this.. Just stand up and let everyone here know who had written this question"
One reader by name Sira Srinath from Hyderabad had stood up..
Looking at him, Sir smiled and said,
"We are the way we are because that is the best way to be for us.. Let me give you an example here.. I had a pious Christian student in my class who would often come to me and say, Sir am a good for nothing useless fellow always failing in my exams..
After listening to him repeatedly saying that, I have one day asked him.. Do you believe in Jesus Christ.. He said yes.. Do you believe He created you.. He said yes.. Do you believe He is intelligent.. He said yes..
Then I asked him do you think Jesus Christ is a useless good for nothing fellow to create a useless good for nothing fellow like you..That boy couldn't reply.. The very fact that the immortal hand had created you means you are perfect.. You may appear to be imperfect to yourself and others.. That's a different thing..
However, nothing in His creation is imperfect or useless.. A blade of grass is as necessary to the world as a Banyan tree.. And a peon is necessary as a Principal.. So never question God why are you the way you are..".. (Answer condensed)
At This Point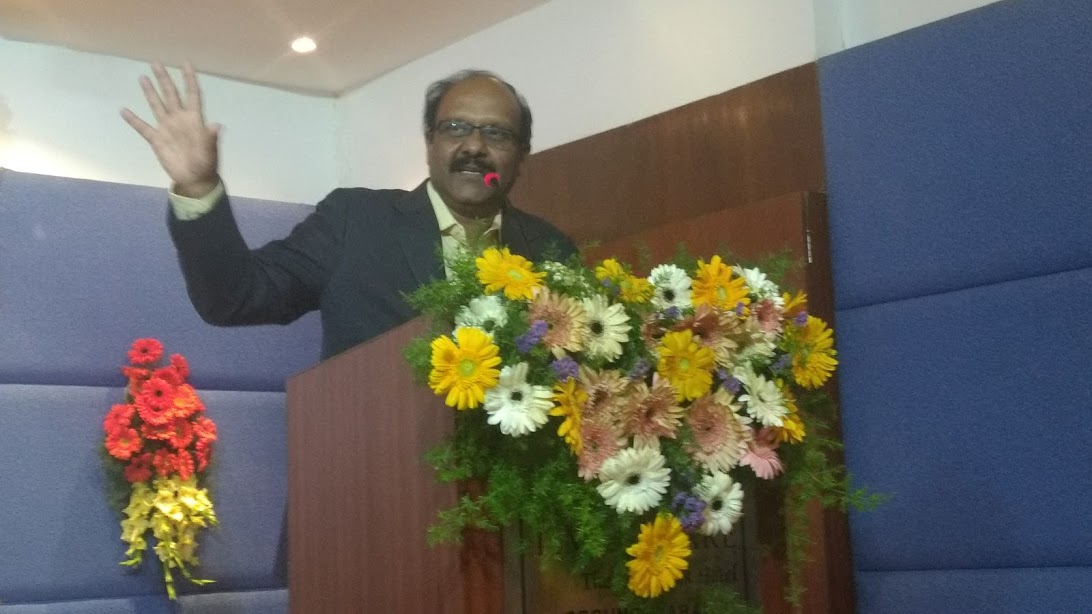 Sriram Sir had first looked at the clock; then had picked up randomly another paper slip from the box and while doing so, paused; and then looked at me; and asked, "Aditya, how much more time we are left with, in this session"..
I hurriedly stood up and said, "as you wish Sir".. Sir smiled and said, "how can it be as I wish".. Then I further more hurriedly said, "forty five minutes Sir"..
Then quickly taking us to the peak level of that shock filled state, Sir – holding up His right hand and displaying us the unrolled and unopened paper slip in His hand – said, "say so.. I don't have a free will.. And this question is about that only.. Free will"
For one by millionth of a second there was a stunned silence in the hall but that was quickly followed by a thunderous applause and "Wow.. Wow" sounds from the readers in the hall..
After waiting for a few more seconds for the noise in the hall to subside, Sriram Sir had revealed the question, as usually, without opening the paper roll, "if there's free will and a karma theory, don't they contradict each other..??..".
That question was by Arun Bhagavathula, a reader from Hyderabad.. Complimenting him for posing such a wonderful question, Sir had replied him saying, "Do you have any problem if there's no free will and everything is in my hands"
(Note this point : Sir had literally used "everything in my hands" which I have noticed only after seeing the video recording many times but not while in the hall.. I don't think anyone else in the hall too had the privilege of noticing Sir saying "everything in my hands".. Did Sir intentionally say so and hinting us that everything is in His hands.. Who knows..??).
"Point one.. There's no free will and if it is true because there should not be any free will.. Point two.. There's Karma theory and if it is true because there should be a Karma theory.. However, these two can still coexist not by contradicting each other but by enriching each other..
Suppose, let us think, you have free will.. That means whenever you need to take a crucial decision in your life you need to know everything of everything and should also know all the dimensions of reality and then arrive at a conclusion..
Is it literally possible for everyone to know everything of everything.. ??.. In those days, many people in England have regretted missing the Titanic ship.. However, the same people have felt lucky when they heard about it's tragedy..
Now tell me.. If you have free will, can you do your own heart beat; can you control your blood circulation; you cannot.. Because they are still His portfolios.. The child may hold the Mother's hand in her childhood and may leave it in her adulthood.. However, the Mother doesn't leave her child's hand forever.
Because the Mother knows well that just by growing, her child doesn't know everything.. Similarly God, our Mother and Father rolled into one, knows about Her child, that is you, so doesn't leave your hand forever because it is impossible for you to know everything of everything therefore you need your Cosmic Mother's guidance all through your life" (Answer condensed)
Finally, Sriram Sir – Earth's most miraculous living divine personality – answered two more questions, just as casually as He did earlier – without unrolling or looking at the paper roll – and then concluded His spell binding question and answers session in our day long meeting that day
Believe me..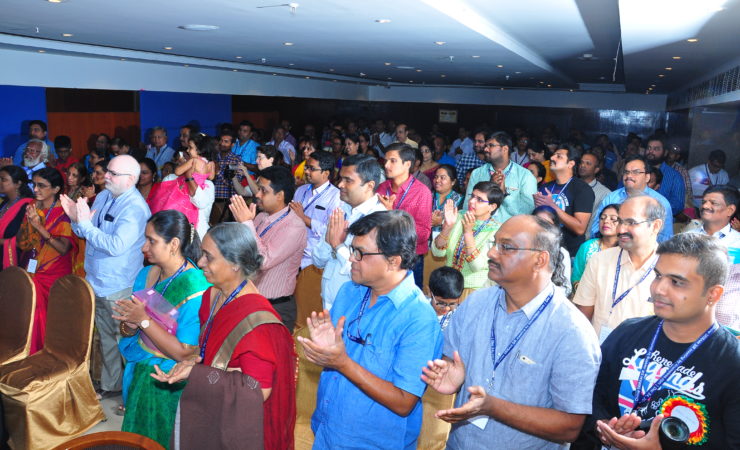 There was a prolonged standing ovation in honor of 'Daivam Maanusha Ruprna", Sriram Sir with a thunderous applause from all those present in the meeting hall that day.. Am sure, that applause must have reverberated all over my city of Hyderabad, that glorious evening.
Because, it was an applause born out of boundless joy.. It was an applause born out of sheer ecstasy.. And it was an applause born out of a gratifying spiritual happiness seeing their complete belief in Sriram Sir coming alive before their eyes.
Heightening the drama, many readers have even gone into emotional raptures and could not control their tears as they were seeing Lord Venakateswara live in front of them, in the form of Sriram Sir..
(One of the readers, Aditya Kumar from Bangalore, had later told me, "I have clearly seen Tiru Namam on Sir's forehead that moment).
Finally, the day long meeting of Sriram Sir, exclusively for Tirumalesa readers, ended in complete silence with all of us trembling in shock and silence for a few more seconds..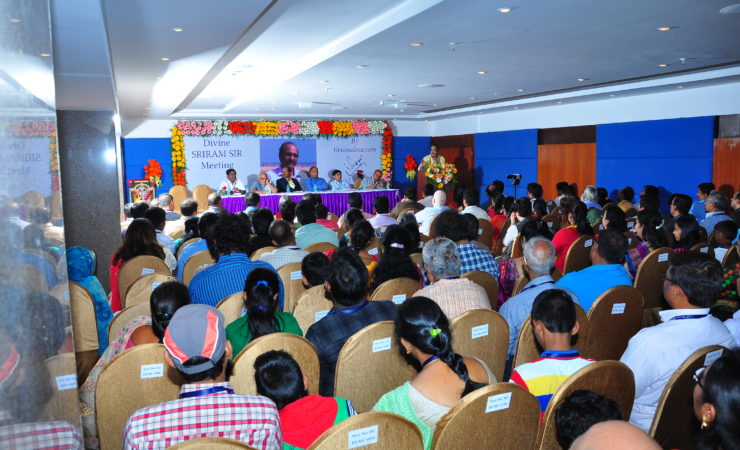 Later, I slowly walked up the dais and presented my Vote Of Thanks saying, "in my sixteen years of association with Sir, I have personally seen many amazing miracles but this is only the second live miracle that am seeing in front of everyone..
The first miracle was in 2004 in Prof. Sivrama Krishna garu's house.. That time only few of us were there among whom only Srinivas Raju and GVG Raju are in our meeting today.. In all, there were about twenty people in that house, that day..
Just before the commencement of our meeting, Sir gave a cover to renowned Astrologer Sri Subrahmanya Sastry..
Later, at the end of the meeting, when we opened the cover everything that each one of us spoke during the two and half hours meeting was already written on a paper by Sir and kept in that cover..
That clearly means, "by doing so the divine Sriram Sir is not telling us what is going to happen in future but is authoritatively proving to us that whatever He writes shall happen".. PEACE
Now, Here's The Shocking Revelation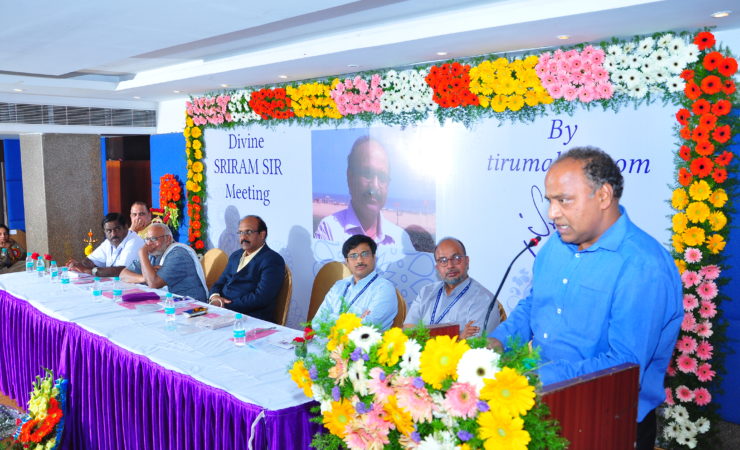 From Sri.Srinivas Raju, IAS, the current Joint Executive Officer of the Tirumala Tirupathi Devasthanams (TTD) board, the governing body of the sacred Tirumala Temple.. In his speech Sri. Raju had said,
"Am working as the Joint Executive Officer of Tirumala Tiirupathi Devastahnams board for the last five years and eight months.. In this capacity as JEO, I directly stand for one hour everyday in front of the Moola Virat Lord Sri Venkateswara in Tirumala Temple, early in the morning..
During that stay, I see the fully uncovered face of the Lord .. Believe me.. The face of Lord Venkateswara and the face of Sriram Sir just look the same.. If anyone here who had seen Sir in his youthful days agree with me.. Sir's youthful days face and Sri Varu's today's face are just identical to each other"..
Shocking indeed
What is more shocking here is, "In about three and half decades, Sriram Sir had performed many mind blowing miracles but they were only in front of only about ten or twenty of His select followers that too in a house..
However, for the first time in His life, Sriram Sir had demonstrated a live miracle in front of about 250 odd people most of whom were seeing Him for the first time in their life"..
Do I need to write anything more..
However, let me tell you
One Very Important Point Here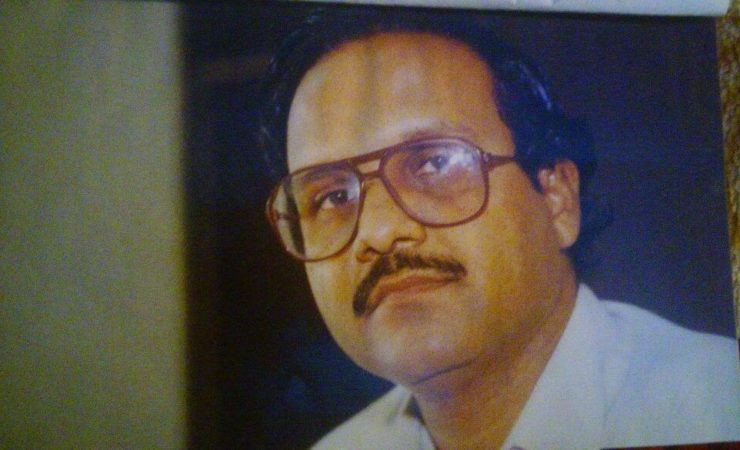 If you are a Nobel laureate; or a great Scientist; or a great genius; or the world's greatest atheist; or the world's greatest skeptic who would strongly believe, "seeing is believing" and who wouldn't agree with anything that I have thus far written, then let me explain..
You don't need to believe me.. Definitely you don't need to.. However, I request you to please follow what am now going to say.. This will help me help you understand "how to get connected to Sriram Sir" directly by yourself..
All I need from you is a couple of minutes of your time everyday, at anytime of your day or night, say for about a week or may be ten days.. Agree.. ??.. Now, here's what I want you to do now.. All alone..
"Everyday, at anytime of the day, sit quietly in a place that is convenient to you.. Close your eyes.. And through your thoughts, just keep talking to Sriram Sir as though He's sitting right in front of you.. Tell Him whatever you want.. Even your most personal feelings or hidden secrets..
Of course, even without your telling Him, He knows everything about you, however, just for your knowledge am advising you to do so.. Once you do that, Sriram Sir shall not only read your thoughts but shall also emphatically prove to you that He had read them..
But have patience.. Keep doing so everyday.. And trust me.. One day, He shall prove to you He is reading your thoughts.. In fact, you shall be knowing rather He would make you know He's reading them.
I have advised many readers to do so and many of them have reported to me saying how they found Sir was reading their thoughts.. Many readers, from different parts of the world including US, have told me that Sir is appearing in their dreams and guiding them in many ways..
Now, once you realize that you are connected to Sir, you must also realize He's with you.. Then surrender yourself completely to Him and submit all your problems.. He shall not only take good care of your life but also your family's life, thereafter.
Trust me.. Am not writing anything that am not following and not preaching anything that am not practicing.. So go ahead and just try doing what I said..
Later, like many today, you too shall be showering your praises on me for getting you connected with 'Daivam Maanusha Rupena', Sriram Sir – Earth's most miraculous living divine personality.. Good luck
Conclusion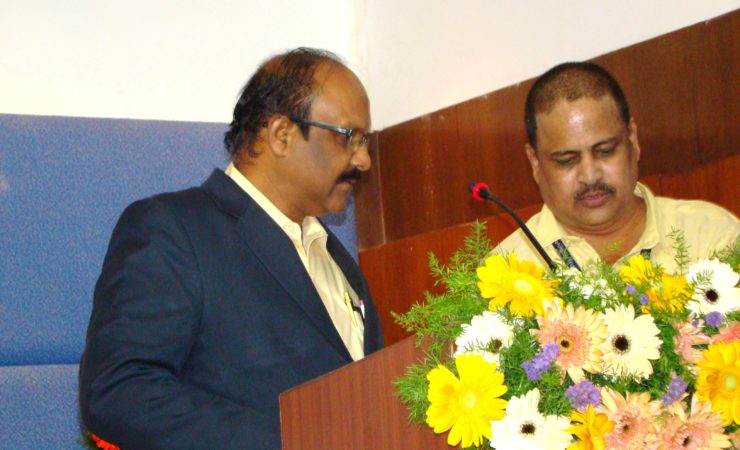 Sriram Sir, is a simple man Who values His privacy and Who loves His solitude and would always love to stay away from worldly publicity and attention.. On repeated requests, He had given me permission to write about Him which I had presented through my six part story series..
Therefore, do not ask me for a personal meeting or appointment with Sir.. After reading so much about Him, if you are still under the impression that only by "telling Him personally about your problem He shall know about it", then am sorry friend, you are not eligible to become His follower.
Finally, this miracle is for sure a spellbinding miracle but there are many other bigger miracles that Sriram Sir had performed in the last thirty years.. These mind blowing miracles more emphatically prove to the world that He's undoubtedly God in human form..
"నేను చూసే ప్రపంచం లో నీవే నా సూరీడువి సారూ"
Love
Narrenaditya Komaragiri
narrenaditya@tirumalesa.com
To know more about the author please click here