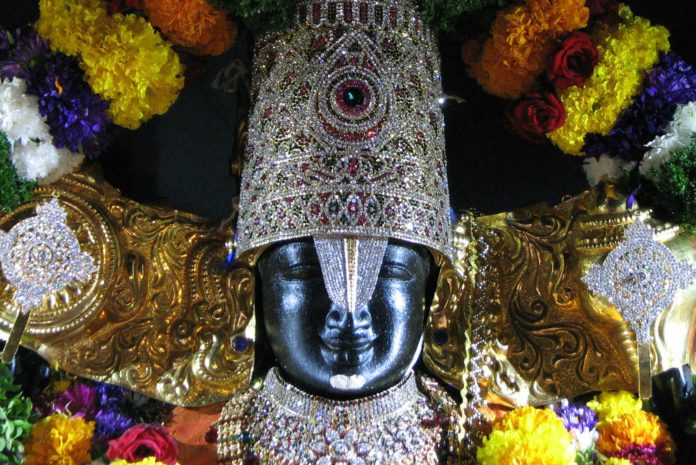 I am never so happy writing an article or story as am today ever since I have started writing on the Lord Of Seven Sacred Hills, either for my Facebook page, "Everything About Lord Sri Venkateswara And Holy Tirumala" or for this website tirumalesa.com.
Because..
Because, my beloved holy Lord Sri Venkateswara Himself had, in a way, instructed me today to write this article for the well being of hundreds of thousands of my beloved readers and more so for His ardent devotees, all over the world.
However, before taking you into the main story and tell you what exactly had happened , I must first tell you about another small but certainly a miraculous incident that had occurred in my life at about 4 a.m in the early hours of 6th May, 2016, i.e. this morning.,
Since I stay far from the madding crowds of Hyderabad, in the fifth floor of an apartments tower in a gated community, that is spread in forty acres of green land with all the sides fully open to Nature, everything here will be a bit more extreme than it is in the other residential localities.. Example : Heat, winds and rains among others.
I was in a deep sleep this morning (4 a.m 6th May, 2016) and suddenly opened my eyes, startled.. There was absolute silence in the fully closed bedroom of my apartment.. For sure, it was that sudden noiseless condition in the room that had woken me up.
(Since the a c will be on, all the doors and the windows of the bedroom room will remain closed air tight, so there's no way any external sound would enter the room.. You may be knowing this but it's my duty to explain everything).
However, I didn't understand how can there be so much of silence in the room when the a c is switched on.. After fully coming out of that deep sleep state, I noticed that it was not functioning.
Since it suddenly stopped functioning – it's just an eighteen months old a.c – my sub conscious mind that never sleeps, had woken me up from the sleep although I am deep in my sleep.
But why..???..
I didn't understand..
Ever since I went completely into the fold of Sriram Sir, I have started viewing every big and small occurrence and every good and bad happening in my life, as a divine indication to me.. I always would find a message from God through all such occurrences and happenings..
I know it may be difficult rather impossible for most of you – unless you are on the same divine scale and cosmic wavelength like mine – to either assess and understand the ways and means of my living; or my state of mind or my thought process; or even my perception of life or my understanding of people, so, I request you not to judge me or my understanding of God.
Therefore, after suddenly waking up from sleep, I tried to find out "why God had woken me up so suddenly now".. As I didn't find any immediate answer, I slowly got up from my bed and looked at my wife, who at that time was happily sleeping..
Then, without making much noise, I have slowly opened the door of our bedroom and quietly walked out of it and entered our dining hall to drink a little water..
Believe me.. The moment I entered the hall, my entire body went off the balance because of the never before experienced heavy winds that were blowing in the hall at that time..
Then I noticed, through the balcony door of my dining hall, that there was heavy lightning, thunder and huge rain all round our place in addition to those winds.. The speed and sound of the wind, at that moment, was just too much to withstand.. It was literally throwing me all around..
To be honest, I don't remember watching such heavy rain, winds, lightning and thunder in the last ten fifteen years of my life.. The wind, at that time, must certainly be blowing at a speed of nearly hundred kilometers per hour.
Then To My Utter Shock,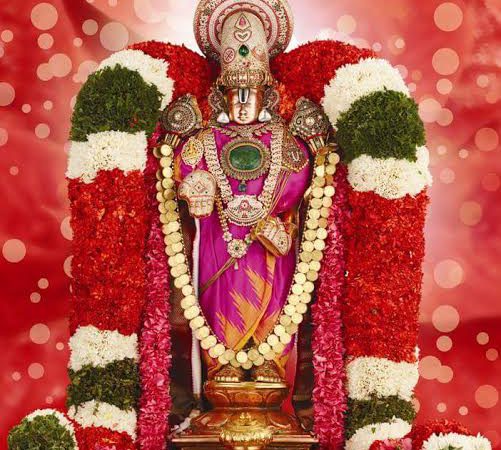 I have realized that I have kept the glass door of my office room balcony open and closed only the mesh door..
I have placed my computer just beside the balcony door so that, while working, I can have a clear view of not only the blue skies above my tower but also the greenery all around it..
That means even if it's a small rain my computer will be drenched in it, if it is not properly protected.. Normally, before going to bed every night, my wife closes this door, just to save my computer from any unforeseen rain or winds..
However, the previous night, I have asked her to keep it open as I was working late night and there was also a cool gentle breeze coming from that door, which I was enjoying.
Later, after finishing my work, I didn't close that door because the sky was pretty clear and was full of bright stars.. So, thought, "there's no way that it would rain to night.."
Therefore, I just closed only the main office room door and went happily to the bed.. It was only after seeing the heavy rain all around our building that I have remembered about not closing the door beside the computer..
My heart literally stopped for a moment..
I feared my computer is gone..
I quickly ran into my office room and tried to open the door..
I just could not open it..
The wind inside that room was not allowing me to open it..
Using all the bodily force, I pushed the door hard; opened it; and entered the room..
Then it happened.. Before I could even stop the door with my hand from closing back behind me, the strong winds quickly closed it again..
And it closed with a loud sound too.. And also before I could even withdraw my left hand from it.. As a result, my left hand palm got crushed in between the door and the entrance.. I screamed so loudly that my wife came running into the room..
Believe me.. Except a few bruises and some pain in the knuckles, nothing happened to my hand..
It was then that I noticed that all the papers in the room were flying in the air.. My computer was vigorously shaking and in about a few minutes time would have certainly fallen down crashing..
Rain water was just about to enter the room.. Ignoring the pain in my hand, I quickly rushed to the balcony door; opened the sliding mesh door and then forcibly closed the main glass door.
Huh.. Then everything in my beloved office room came back to normalcy..
I looked around with great relief and then looked thankfully at the photograph of Lord Venkateswara on the wall and at the small photo frame of Sriram Sir on my table, for saving my life from a great calamity.
Because, it is here in this room and in this computer, on which am currently typing this story, that my entire life is stored and kept in a lock and sealed position.
Another few minutes of delay would have crashed my entire computer system in which a lot of my most precious files and data were stored.. It would have been a colossal loss to me if my a c had not stopped functioning that moment..
And, my friend..
Now, tell me..
Who did all this..??..
Who stopped that a c..??
Who woke me up..??
Who kept my computer alive..??
And who saved it from the wrath of Nature..??
…………..???
Do I still need to provide answers to these simple yet difficult questions, my friend..
And if you know Who did all this will you too start looking at all the adverse situations in your life as definite indications from God.. If not done until now you should at least start believing so, from hereafter which is why I have narrated this incident to you now..
Remember.. "God expresses Himself in many ways and in many forms and sometimes through many great adversities too".. PERIOD
Now Let Me Tell You About This Song And The Story Behind It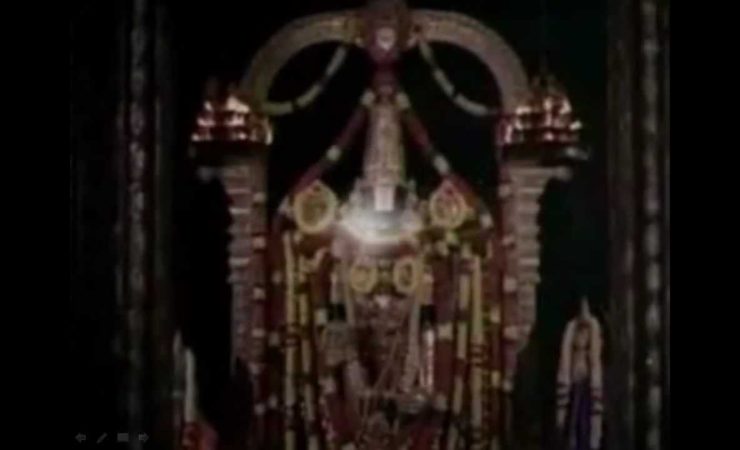 The biggest problem in life for anyone would be to live up to the expectations of others.. Same is the case with me as well.. It's always a challenging task for me to come up with a new story idea every Friday..
I know many readers will be waiting for a story from me on Friday.. Some readers even mail me if I don't post one.. Although busy with lot of my own work in addition to the God On Call book work, I still think about presenting a story every week.
However, I was wondering on what topic should I write this week.. Although I have many great stories ready on my agenda for future, I wanted to present a small yet a powerful story this week..
If so what..??.. I kept thinking about many options and went to bed last night without choosing one .. I was just clueless until my morning breakfast today.. In between the period, the above drama happened..
It was after finishing my breakfast and while sipping the Tea, my Lord Venkateswara came to my rescue and gave me the much needed information on which topic should I write today..
Please Go Through
Am big fan of Radio more so of Vividh Bharathi, since my childhood, and would often keep listening to it wherever am..
While sipping Tea today, I heard an announcement on the Telugu Radio station of Hyderabad, at 10 a.m, about a program titled, 'Seshasailaa Vaasa Sri Venkatesa".. Thinking that some indication is about to come from my Lord Venkateswara about my topic for today, I started paying my attention to the program.
But to my utter disappointment, it was a program not on the holy Lord but on popular Telugu lyricist, Sri Acharya Athreya and his film songs.. Since am also a big fan of music, I just sat down and went listening to that program..
There was an interesting discussion between two well learned Telugu literary personalities, Sri. S.V. Rama Rao and Sri. Wilson Herald, for half an hour, about the style and writings of Sri Athreya..
At the end of the program, the topic about it's title, "Seshasailaa Vaasa Sri Venkatesa" had cropped up..  Speaking about it, Sri. Wilson Herald had given some invaluable information about one particular devotional song written by Sri. Acharya Athreya..
It was then, after listening to it, that I felt, "My Lord Venkateswara, through Sri Wilson Herald, had certainly given me an indication about which topic I should write today."
And Here's The Vital Info About This Great Devotional Song
"Seshasaialaa Vaasa Sri Venkatesa" is one of the most popular songs ever composed in the glorious history of the Telugu film industry..
It would not be an irony if I now say that, "there's not a single Telugu speaking personality living today who never heard this greatest devotional song on Lord Venkateswara at least once in his or her lifetime.."
Composed by the legendary Telugu film music director, Sri. Pendyala Nageswar Rao, in Carnatic Raag Ananda Bhairavi, this devotional "Seshasailaa Vaasa Sri Venkatesa" was written by Sri. Acharta Athreya for the popular 1960 Telugu film, "Sri Venkateswara Mahatyam", a film on the miracles of Lord Venkateswara.
When the crew of this film were discussing about where to shoot this song, the legendary Telugu singer, Sri. Ghantasala Venkateswar Rao, who sang this song, had told them that it would be better if shot directly in the Tirumala Temple..
Shooting in Tirumala Temple..??..
Many felt "it is impossible".. However, the holy Lord thought otherwise.. As a result, the film crew managed to convince the TTD board authorities for permission..
Since it is a film on Lord Venkateswara, the board also took a bold decision in favor of the film crew and permitted them to shoot the song in the sanctum sanctorum of the Tirumala Temple..
Absolutely delighted with the nobility of the TTD board, Sri Ghantasala, himself a great devotee of Lord Venkateswara, had on his own offered to enact the song in the film..
Later, with Sri Ghantasala and all his musicians sitting around him, this entire song was shot in the Tirumala Temple..
Please click on the following You Tube link and view this great devotional..
You will not only be noticing Sri Ghantasala very reverentially rendering this song but will also be having the darsan of Lord Venkateswara as He is standing in the Garbha Griha of the Tirumala Temple..
Additionally, you will also be able to view the "Pavalimpu Seva" being performed to the Lord during the song.. Finally, the song ends with Arathi offered to Lord Venkateswara..
Am sure, only a lucky few among you must have had the opportunity of witnessing the Arathi  being offered to Lord Venkateswara in Tirumala Temple, however, all of you can now watch it live in this song..
Conclusion
As I told you many times before, I always had this feeling that "someone is constantly reading my thoughts" and as always it is again proved today, through this radio program, that it is none other than my beloved Lord Venkateswara Himself..
But if you ask me what is the relation between the two above narrated incidents, I may certainly be able to give you an answer but I would need to write another two thousands for that.. Therefore, I leave it your wisdom.
DISCLAIMER : The song episode in this article is based entirely on the views expressed by the literary experts who participated in the radio show and I have only written this article based on their authority and the respect they command among the literary circles.. If you disagree with the content, am sorry, I cannot be held responsible for that.. All I can humbly say is..
"Samastham Govindaarpanam"
Love
Narrenaditya Komaragiri
narrenaditya@tirumalesa.com
To know more about the author please click here