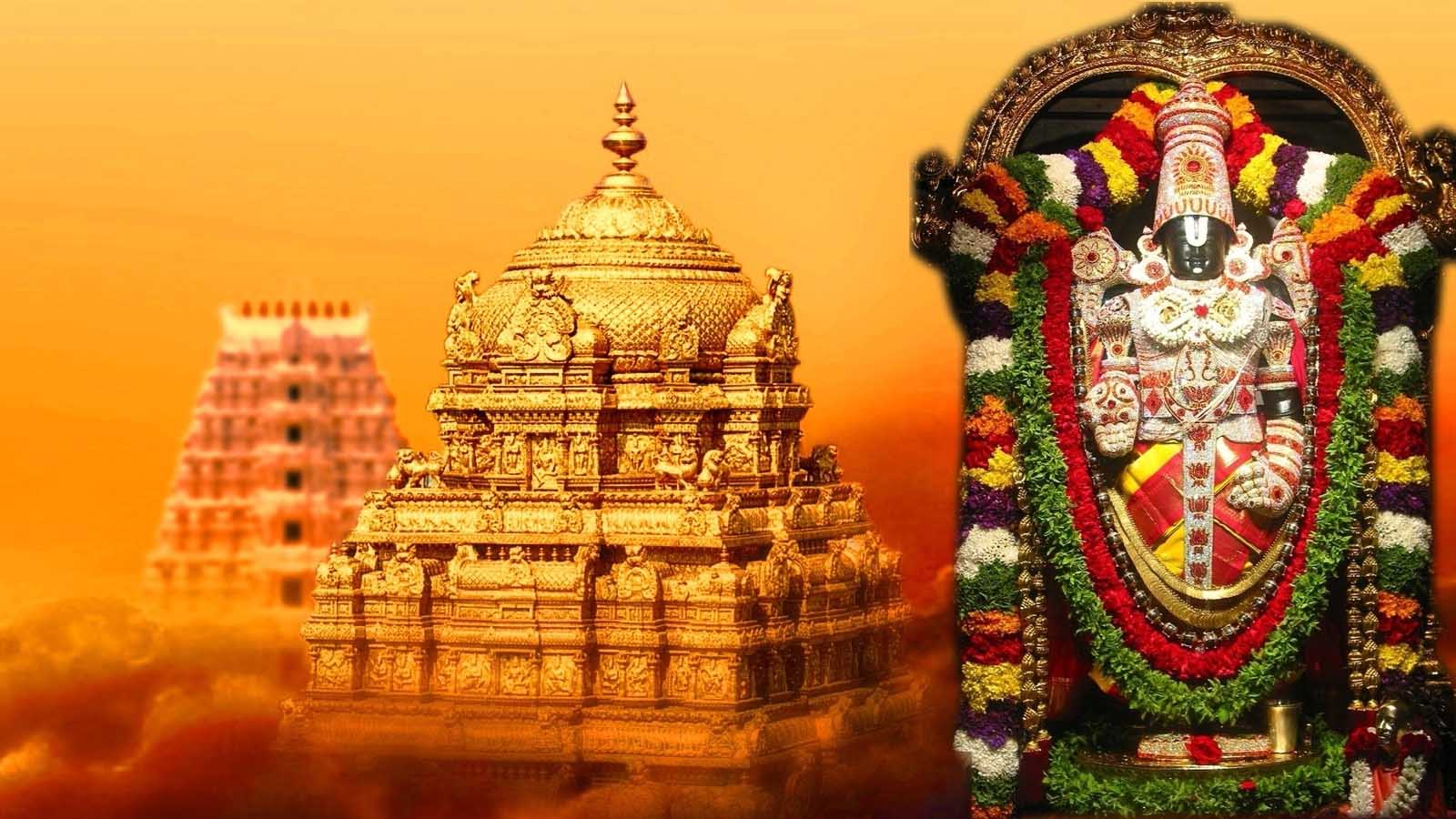 Please Click Here to read the first part of this story
What exactly happened on the Tirumala hills that Friday night
On the 16th of March, 2014, a new client who is a reputed builder from Hyderabad called me at about 10 in the morning and said, "I was in Mumbai last night, one of the CEOs of a popular bank there had given me your number and asked me to meet you today. It is slightly urgent, if you can give me time I shall come and meet you in an hour"
Since he also told me he's a 70-year old man, I couldn't say no although I had to leave home in an hour. I asked him to come to my home right away. He came exactly at 11 am. I was really impressed with his promptness and punctuality. "Elders are always like that", I told myself..
After some casual discussion, he said,"Mmy company is doing a hundred crore project for which I wanted a loan of fifteen crores. I approached the bank in Mumbai yesterday for a loan. The CEO there told me you are the South Indian associate of one of the leading financial consultants in Mumbai who are looking the due diligence affairs of that bank.
Luckily, your Mumbai associates too were there in the bank that time. Since none of the bankers have time to come quickly and inspect our project site, they asked me to meet you and show you our site. Based upon your opinion about our project, the CEO said, the bank team will come for further negotiations. If that is okay with you, we shall go to see our project site tomorrow morning."
"Tomorrow", with a little surprise in my voice I asked that elderly man. He requested me saying,"Yes tomorrow, please". Seeing the urgency in his face I said,"fine". Then in a hesitant tone he said,"while coming to you I checked the availability of flights. They are not available. If you don't mind we shall go by road in my car. It will take about ten hours for us to reach the place. We can return home in two days."
I really got irritated, "This old man is taking advantage of me. First he didn't tell me where he's doing the project and now says we have to go by road. No I can't, why should I listen to everything he says. I shall not". I told myself firmly. Since I cannot be impolite to him, I said in a humble tone, "Rao garu, first of all where are you doing your project and where is that we have to go".
In a low tone, he said,
Tirupathi
Was I shocked.. May be I was.. I suddenly remembered that it was almost five years ago, in 2009, that I went to Tirumala with family. I was frozen with the sudden invitation sitting in front of me in the form of that elderly man.
What to say. Couldn't say anything immediately as I was so benumbed. However, my frozen mind could still recollect, that moment, the following Telugu poem which I have learned long ago from my beloved dad.
విరి దండ మెడలోన వేయుటే కాని… కన్నార నీమూర్తి గాంచనే లేదు.. ప్రణమిల్లి యడుగుల బడుటయే కాని… చేతులారంగ సేవ చేయనే లేదు…
And exactly at that moment, my wife entered my office room to serve juices to the guest. She too had heard what he said. Without even looking at me she told the elderly man,
"Certainly uncle, it is not auspicious to say no if someone is inviting us to Tirumala. That means HE is calling us. My husband doesn't believe in all these things. But we shall certainly go. I will also join you all. But on one condition. You must make all arrangements for us to have a wonderful darsan of Lord Venkateswara".
My wife, as always, had taken the decision first and then let me know. Since he now has the support of the head of my family, the old man with a broad smile in his face said, "Ceratnily amma. That is a small thing for me. I shall make all the arrangements for you both to have a comfortable darsan in the Tirumala temple. Don't worry."
I concluded the meeting saying,"In that case we shall first go to Tirumala hills tomorrow evening; have VIP darsan on the 18th morning and then come down to see your project. I went there in 2009. I have some old scores to settle with Him". He smiled and left for his office..
The next morning on the 17th of March, 2014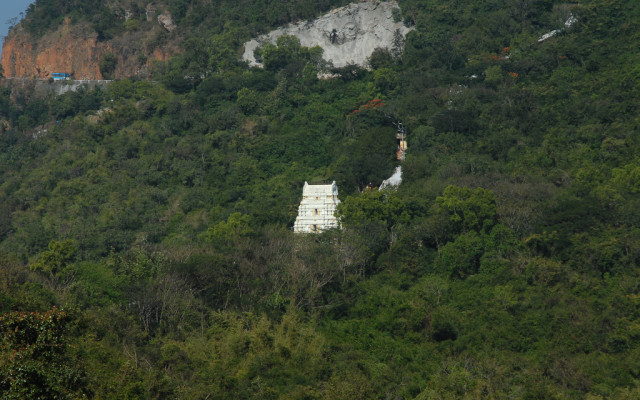 At about 8 pm, four of us, including my wife, left for Tirupathi and reached the sacred Tirumala hills at about 9 pm.. Although the elderly man could arrange a wonderful accommodation for us he, however, was finding it difficult to arrange the VIP tickets for us for the next morning darsan..
With great sweat on his face, he was walking all over the Tirumala hills literally calling everyone on the hills, except Lord Venkateswara and the Executive Officer of TTD, for VIP tickets.. Observing his agony, I asked the driver,"what the matter is"..
He said,"Sir is trying for VIP tickets for all of us.. But not a single ticket is available because many VIPs are coming tomorrow.. Above that, there's also a strict election code in vogue here..
So, it is more difficult now.. He's desperately trying for at least two tickets for you and madam.. But now it looks like even that is difficult.. That's why our sir is more worried because he made a promise to madam"
I laughed and said, 'ask your sir not to worry and come and sit in the car first.. I shall arrange VIP tickets for all of us.."..
Later I called my brother on his mobile and said, ",Annayyaa (brother).. Good evening.. How are you.. On some project work came to Tirupathi and right now on the Tirumala hills with my wife .. Need four VIP tickets for tomorrow morning darsan.."
With a little surprise in his voice, my brother said, "you came to Tirumala without even informing me.. How come .. ??.. Okay.. Don't worry.. I shall arrange tickets for you.. But what about your accommodation.. If you want I shall arrange that too for you in the best guest house here.."
I said,"Thanks Annayya.. Accommodation is already arranged for us but we only need VIP tickets.."..
My brother said, "..Don't worry about tickets..I will give them to you..My secretary Kannan will call you in two minutes.. Coordinate with him.. Call me again after darsan tomorrow.. Will try to join you and your wife for lunch.."
I said, "Sure annayyaa, thanks a lot" and disconnected the call.. After about two minutes, a person by name Kannan called me and gathered all the information from me… Rao garu, who in the meantime came and sat in the car was looking at me and curiously following our conversation..
After disconnecting the call, I told him, "Rao garu.. Let us go to EO's office immediately.. Our tickets are ready there.. We shall go and collect them..".. The old man would have been less surprised even if he had seen Lord Sri Venkateswara right in front of him that moment.. With great surprise in his face, he asked me,
"Who is he.. Whom were you talking to on your mobile now..".. Looking at the distant hills, I replied, "..My brother M.G.Gopal, who is currently the Executive Officer of the Tirumala Tirupathi Devasthanam board .."..
With more surprise, the old man asked me, "You didn't tell me"… Then turning to him, I said,
"..You didn't ask me..??.. Even otherwise Rao garu, I don't seek undue favors from anyone not even from God.. It's a principle that I have learned from my Dad..He always tells, "..unless necessary we should not disturb anyone and should not even go to a Temple.. Who knows.. The God may feel disturbed with our visit.."
The next morning..
Unable to bear with the torture from my wife, I wore a dhothi, for the first time in my life, and went for the darsan.. Although wore it, I some how had a feeling deep inside my mind that
"In this silk dhothi and a designer shirt I must be certainly looking like Mehmood in "Hum kaale hain tho kya hua dilwale hain" song in Gumnam.. See how everyone is looking at me.." ..
I told the same to my wife.. She asked me to shut up and focus on Lord Venkateswara instead.. After we checked in and sat in the waiting halls complex, I felt immensely happy after listening to a group of Tamil devotees, sitting in front of us, reciting in chorus, the "Vishnu Sahasra Namam"..
After listening to them for two minutes, I closed my eyes and started reciting loudly the same Sthothram along with them.. While they recited looking at the book, I recited it closing my eyes.. Thanks to my lovely Mom again for that priceless gift..
"..Yogah yoga vidhaam netaa pradhaana purusheswaraha..Naarasimha vapuh sreemaan kesavah purushottamahaa.."
Since my wife was used to my inherent devotion, she was not surprised with my recitation but the elderly Rao garu certainly was..
Later, we had a wonderful darsan of holy Lord Venkateswara and later visited the project site and later returned to Hyderabad and later I have sent a very good report on the project to Mumbai and later my two associates from Mumbai and a couple of others have decided to come to Tirupathi for the project inspection..
Since they were all coming to Tirupathi for the first time,my associates have decided to come with their respective families.. As my wife had already come with me earlier I have decided to go all alone, that time..
A darsan of holy Lord Venkateswara within a gap of three weeks for me.. First time in my life.. I thought..
Finally, on Friday, the 4th of April, 2014
While I landed in Tirupathi airport from Hyderabad at about 1 pm, my friends and their families landed from Mumbai.. This time, the elderly Rao garu had made perfect arrangements for our stay as well as for our darsan.. He spoke to the DSP on the Tirumala hills and made all the arrangements for us on the hills ..
The DSP had, in turn, assigned a special constable for us to take care of all our needs.. Surprisingly, the name of that constable was Venkata Ramana..
At that moment, I was not aware that the scheming of things had already begun in the glorious cosmic drama, of which am going to be a crucial part that evening, and as a prelude to it Lord Venkateswara had already sent someone to me by name Venkata Ramana..
Unaware of all the action taking place in the cosmos of the Tirumala hills, I have taken my bath and got ready for the darsan.. Finally at about 6.30 pm we all started to the Tirumala temple and entered through a special gate inside the Q complex..
From there, literally pushing everyone aside, the police constable Ramana, using all his police power, took us to the Maha Dwaram of the Tirumala Temple… Although, I didn't like him doing all that pushing, I was however forced to accept it because there were ten others with me..
At the Maha Dwaram, I had bent down and touched the door point and entered inside.. Seeing me doing that, everyone of those with me did the same.. Later, we were taken inside, directly through the main door of the Sanctum area, and finally were added to the Q right in front of the holy Lord..
There was a huge roar of "Yedu Kondala vaadaa.. Venkata ramanaa.. Govindaa.. Govindaaa.." from the large number of devotees all around us.. I too slowly started reciting inside me, Lord Sri Venkateswara's most favorite sloka,
"…Vina venkatesam nanatho nanaathah..Sadaa venkatesam smaraami smaraami..Hare venkatesa praseeda praseeda..Priyam venkatesa prayachchah prayachchah.."
(..Whenever I go to Tirumala hills, I continuously keep reciting this sloka, while walking in the Q, without wasting that time in silly discussion with friends or family members.. We very rarely get a chance to view the Lord of this universe, that too for a few seconds, so why not spend that time praising the holy Lord is what I always believe.. Hope you got my point..)
Walking slowly and steadily, I reached the place from where I had the first view of the Moola Virat of the Tirumala Temple, Lord Sri Venkateswara.. What a priceless moment.. Raising both my hands, I offered Him my 'Namaskar', silently reciting,
"Narayanam parabrahma sarva kaarana kaaranam… Prapathye venkatesaakhyaam tadeva kavacham mama"
After about three minutes of time, I was right in front of Him.. Every time am there I remember, what my father often says,
"You hardly get few seconds of time to see Him.. Then why close your eyes and recite prayers.. Instead keep them open and start looking at Him from His nails and up to His crown (Nakha sikha paryantham) .. That is the correct way of having darsan of Lord Venkateswara.."
Luckily, no one pushed me so I could squeeze in a few more seconds and stand in a corner staring at Him quietly.. Did He smile at me at that moment looking at what is going to happen to me in the next fifteen minutes.. May be He did but how will I know..
Without knowing anything the Lord had kept in store for me that evening, I slowly walked out of the sacred Sanctum Sanctorum and then through the door and then into the arena around the Temple and started doing a 'Pradakshinam' around..
Since my friends came for the first time, they were taking time seeing everything around, but I was quietly walking on my own all alone.. Later, paused at one place behind the Temple; collected hot Pongal being served there by the priests; and finished it slowly standing near a wall observing people around me..
Then went to the taps and drank a little water there.. Continuing my walking, I slowly reached the place from where we see Vimana Venkateswara Swamy.. After offering Him my pranams, I continued my walking again and paused at a place and turned back to see where my friends were..
After seeing them happily enjoying their time with each other cracking jokes in their Marathi language, I decided to wait for them at that point.. Then I just moved to my left and sat on the top second line of the steps there..
As I was all alone and seeing so many happy faces around me, enjoying their time with their families and children, my mind suddenly started going back and had also started reminding me about the series of pains and setbacks I have been facing in my life ever since that great tragedy occurred in 2006..
Then I locked myself inside my mind, as I often do, and started conversing with myself as well as with the holy Lord Venkateswara..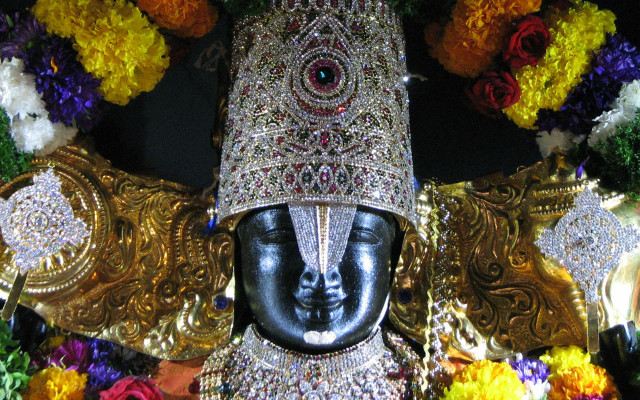 "What is that am doing in my life right now.. Is this what I deserve for the immense creative talent I have in me.. People who worked as my assistants and borrowed fifty and hundred rupees from me are now big time directors in Bollywood and Tollywood rolling in riches and going in BMWs and am here sitting like a beggar on your temple steps and roaming here and there to earn a few lakhs of rupees..
How unfair life is towards me.Swamy.. How unfair You are to me O' Lord Venkateswara.. How unfair all this world is to me.. How unfair Nature is to me..Why..Why..Why..???.. Why all this pain to me and only to me ..??.. Knowingly I haven't done any harm to anyone nor given any pain.. Then why are You giving me so much pain and only to me.."
I don't have much money left with me now.. I have evaporated all my money;all my investments and all my savings… Thrown eighty lakhs into air.. I don't have any status left with me now..??..
I don't have any prestige left with me now .. ??.. I have the potential to earn money and any money I want to but what use is that money if am not earning it the way I want to earn it..
People who once used to wait for my appointment are not even responding to my smses and people who do not even deserve my appointment are dictating terms to me today.. How unfair Lord.. Why should I live like this or for whom should I live like this..??..
If so then why did you give me so many problems.. ??.. When you have kept so many punishingly unbearable things in life for me why don't you give me some relief at least through death if not through what I want..
How long should I act like this.. How long should I wear a mask and throw fake smiles to this world like this .. What are You proving to me.. What are you proving to the world through me.. Not fair.. Not fair.. Not fair.. Not fair at all.."
So on and so forth were the thoughts going on in my mind giving me some terrible moments in place of the sacred moments I have enjoyed a few minutes ago inside the Temple.. With tears involuntarily rolling out of my eyes I quickly closed them to hide them from scores of devotees going all around me..
Later, I have slowly sunk my head into my knees to allow the tears to come out.. At that moment, with so many thoughts inside my mind, I started feeling heaviness in my eyes, in my head and in my face all over..
I just remained in that position, hiding my face in my knees, for a long time.. Since everyone was busy in their world, I was sure, no one had time to notice me..
I was still like that with my head in knees position.. One.. Two.. Three.. Four.. Five.. Six.. Seven.. Eight.. Nine.. Ten.. And e..l…e…v…e…n seconds have passed like that.. I suddenly found total silence all around me.. A complete pin drop silence.. A serene silence.. A mind soothing silence..
From that amazing silence, I first heard something so beautiful.. So musical.. So mesmerizing.. But what was that.. I was surprised.. Then I noticed that it was the sound of a temple bell.. I heard this bell sound many times in my life, then why is it so beautiful only now .. ???..
First of all why is that so much of sudden silence all around me.. What is happening.. With great surprise in my mind I slowly raised my head.. And then turned it slowly to my right side and kept looking in that direction which is a place near the Temple beneath the Vimana Venkateswara Swamy area..
I have noticed that many people were walking.. Coming towards the main Dwaram.. Chatting with each other.. Sharing jokes with each other.. But am not looking at them..
But looking at someone so special and so extraordinary.. I was looking at a man.. He was a seven feet tall well built handsome man with a dazzling Gold colored body and a Golden Yagnopaveetam adoring his bare chest area.. He was coming slowly, walking through the crowds, towards the point where I was sitting ..
Although my gloomy mind suddenly started  humming "Parama purusha nirupamaana saranu saranu the" my eyes were just seeing that glorious personality.. He was wearing a sparkling white silk dhothi and nothing else in the above chest region.. Almost His entire body was filled with Vibhuthi powder..
While there were 'Siva namas' on His forehead and chest, there were 'Vishnu namas' on His shoulders and the stomach area.. What is He trying to convey through them.. Is He saying that "Sivasya hridayam Vishnum..Vishnusya hridayam Sivam".. I was questioning myself but my eyes were still looking at Him..
There was a great aura all around Him and His presence.. What I was wondering was ",why is that no one else is noticing when such a tall well built handsome man is passing through them.. Have they gone blind .. "..
But I was looking at him and only Him..Then I noticed a large Red colored 'Tilakam' on his forehead.. My mind then had unknowingly started reciting,
"…Kastoori tilakam lalaata palake..Vakshasthale kausthubham..Naasaagre nava mouktikam karatale venum kare kankanam… Sarvaange harichandanam sulalitam..Kanthecha mukthavali…Gopa stree pariveshthitho vijayathe gopala chudaamani…"
I was reciting the sloka.. Looking at him.. Reciting the sloka..Looking at Him… Reciting the sloka.. Looking at Him… Reciting the sloka.. Looking at Him.. Reciting the sloka.. Looking at Him.. I was reciting and just reciting and reciting..  Remained so reciting as though in a trance..
And then it happened.. Before I could notice that it was happening.. That man came straight to me.. And looking deep into my eyes extended His left hand towards me and holding my right hand, He pulled me in one go; made me stand without my knowledge and then started taking me with Him towards the entrance of the Sanctum area..
I didn't know what was happening to me but I have understood that I have gone completely into His control.. Surprisingly, there was no fear in me nor was there any pain,that moment.. In fact I was enjoying a great inexplicable bliss inside me with my locked mind opened and uplifted by divine ecstasy..
Pulling me roughly with Him, He took me straight into the Sanctum Sanctoram area of the Tirumala Temple within almost five to ten feet distance close to the Moola Virat.. Then showing me the Lord. He turned to me and said,..
But who was He… ??????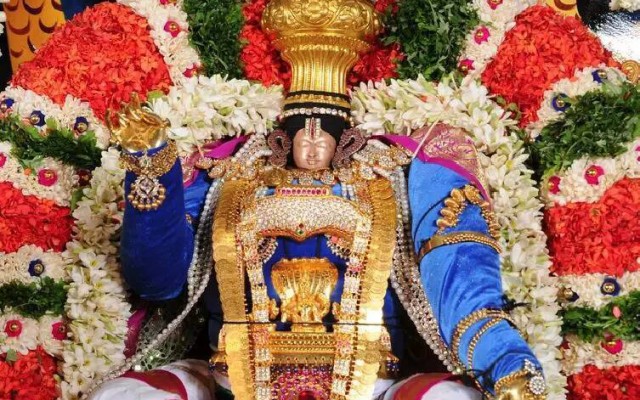 Please Click Here to read the third part of this story
Love
Narrenaditya Komaragiri
narrenaditya@tirumalesa.com
To know more about the author please click here