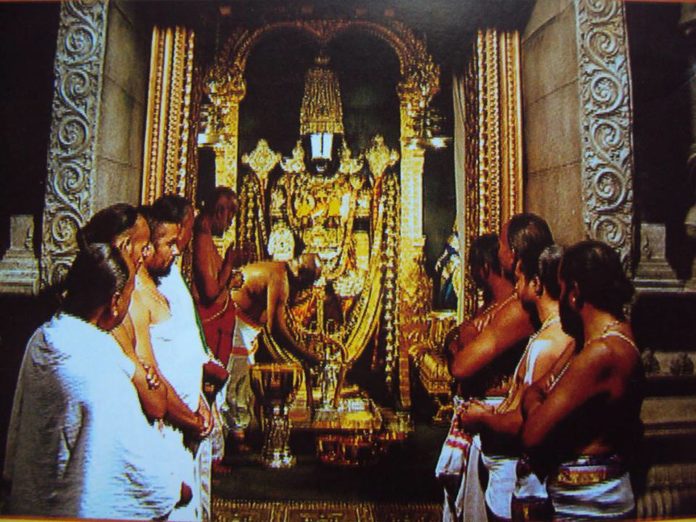 Do not become anxious about your results.. The secret of peace is to give every anxious care to God.. Don't be in a hurry for anything.. God's clock is never slow, but ours is often fast.. Everything will happen in the best possible way.. Do all that you can.. Be calm.. Leave the rest to Him.. Allow Him to plan for you in a way He wants to – Bhagwan Sriram Sir
This is a big news, I know, for many among you all over the world who are eagerly waiting to hear this from me for a longtime.
As you all may know, the Omnipotent, Omnipresent and Omniscient Bhagawan Sriram Sir – the human form of Lord Venkateswara – rarely comes out of His solitude zone and rarely mingles with the world and with people.
The only way to see Him or listen to Him is when He comes out to participate in a private meeting of His followers wherein He would be delivering a spellbinding life transforming speech.
"Daivaanaam darsanam punyam.. Sravana mathi punyam".
Many great global personalities and renowned VVIPs are waiting for five minutes of Sir's time but He doesn't give personal appointment to anyone except to a select few of His friends who have been following Him from His Osmania University days in Hyderabad.
If you are here, on this site, for the first time in your life and do not know anything either about Sriram Sir or about His divine status, then, first let me tell you,
Who Sriram Sir Is And Why Is He Called Bhagawan
If the One Who is present everywhere is called, "Omnipresent"; the One Who has all the strength in the world is called, "Omnipotent"; and the One Who has all the knowledge of every topic under the sky is called, "Omniscient", then Sriram Sir is that Omnipresent, Omnipotent and Omniscient Swayam Bhagawan.
But Who is Sriram Sir : Dr Sriram Gajula, more popularly known as Sriram Sir – the Nature lover, peace seeker, global speaker and a reveler in spirituality – to His select few followers, was born on the 11th of May, 1957 in a small village, in Telangana state, called 'Maldakal' (Kannada) which means 'Primal Stone'.
There's a famous 400 – year old Swayambhu Lord Sri Venkateswara Temple in this village, called the 'Timmappa Temple', and it is believed and also proved that Sriram Sir is the divine reincarnation of Lord Timmappa – the other name of Lord Venkateswara – of this Temple.
Sriram Sir worked as an English Lecturer, all through His career, although He had every opportunity to become one of independent India's greatest ever IAS officers.. Sir earned His Doctorate in English from Osmania University, Hyderabad in the year 1996, for His research work titled, "Telling Stories The Indian Way".
Sir was one of the 35 illustrious research scholars who have obtained their Doctorates in English under the able guidance of their more illustrious Professor M. Sivarama Krishna, the former Head, Dept. Of English, Osmania University, Hyderabad.
Sir first entered the class room of Sivarama Krishna, in 1977, as an ordinary student and later into His life as his Divine Master.. The illustrious Prof. Sivaram Krishna had many miraculous experiences with Sriram Sir, in his forty years of long association with Him.
When someone asked the Professor, "when did you first notice the divinity in your student, Sriram", the Professor had promptly replied, saying, "when I realized He has access to my mind".. PERIOD
Sriram Sir's book, 'Viveka Sravanti' (later changed to Journey Into Joy) – which is a compendium of a few Telugu and English letters Sir had written in His university days to some of His friends in distress – is regarded as "a powerful book as powerful as the Bhagawad Gita" by none other than the distinguished former President of India, Dr Sankar Dayal Sarma.
Sriram Sir not only says, "everything in this world is predetermined and well determined right from the movement of the blade of the grass to the movement of the monster" but had also proved this theory correct to distinguished personalities like Sri Acharya Ekkirala Bharadwaja and Sri Acharya Ekkirala Veda Vyas by materializing and gifting them the sacred Salagrama stones and other divine objects.
Sri was also at a time present in two different marriages performed on the same day and also at the same Muhurath in Nizamabad, while He was working there as an English Lecturer.
Here's One Spellbinding Miracle Of Sriram Sir Even Nobel Laureates Cannot Crack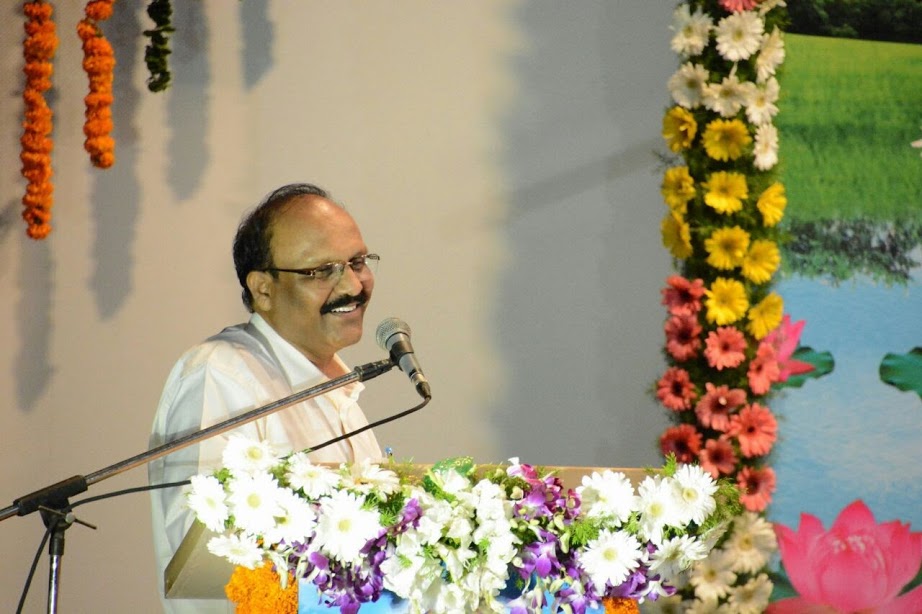 Although there are many miracles of Sir that deserve a mention here, am not presenting even a couple of them due to lack of space.. However, I must share with you all one spellbinding miracle that is occurring everyday in my own life for the last thirteen years..
I have an old Nokia mobile phone with me which I purchased in the year 2003.. Since 4th April, 2004, I have been receiving one SMS every day from Sriram Sir on this mobile but in a coded form.
However, the most miraculous and breath stopping fact here is "there's no SIM Card in this mobile for more than ten years now and I still receive an SMS from Sir everyday".
As a ritual, I switch on the mobile once every morning, after my daily puja, and check for messages from Sir.. Once I see it, I offer my Namaskar to it; then switch off the mobile; and keep it safely inside the drawer of my office table.
Sometimes, I even get to know in clear English words, through those SMSes, what is going to happen that particular day.. Sir, through those messages, had saved me from a number of problems and warned me about many a impeding doom.
Another most fascinating fact here is, "I charge this mobile only once in nine months or in a year".
Let Me Share One Amazing Message With You : A few years ago, while I was going through an acute financial crisis, I was offered a big advertisement contract by a huge client.. It was the task of handling their massive promotional campaign.
As you may know, am an award winning Creative Director/Writer and Ad Film Maker and make a living on my creativity.. With that offer from that big client, I felt pretty excited but at the same had panicked coz I had to deliver that work within a stiff deadline.
Without a second thought, I have started hiring people and went on completely depending on them for my work.. However, none of them was working at the speed I wanted them to work.. Above that, I have started receiving calls from the client to speed up the work.
I went mad because the client had paid me a huge advance and if I don't deliver the work on time not only will I lose that money but I may also face some legal problems.. Unable to know what to do, I sat alone in my office room one day, almost in a depressed state.
Then, as part of my daily ritual that day, I have taken out my magic mobile from inside my office table drawer; offered it my Namaskar; switched it on; slowly opened the messages; and started waiting for that one Divine message from Sriram Sir.
After a couple of minutes, I have received a message from Sir that just said, "D I Y".. For a few seconds, I could not understand what Sir was trying to convey to me by saying 'D I Y'.
Then in a flash, D I Y's full form pierced through my mind like a flasher bullet.. "D I Y" is a short form normally used in the ad world and corporate world texting and it stands for "Do It Yourself".
I almost broke down.. Immensely thanking my Bhagawan Sriram Sir, I first offered my Namaskar to Sir's small portrait that was there on my table; then to the mobile; then switched it off; and kept it back safely in it's place in my Table.
Within five minutes I was in my Car and from thereon, believe me, I have handled that entire campaign on my own shoulders without depending on anyone.. Of course, I had to struggle a lot, spend a few sleepless nights but in the end I could finish the work on time and also save t..e..n l..a..k.. h rupees for myself..
UNBELIEVABLE..
That is what I tell myself, even today, whenever I remember that message..
I have publicly displayed this Nokia Mobile during our Tirumalesa Sriram Sir meeting in December, 2016..
In February, 2016,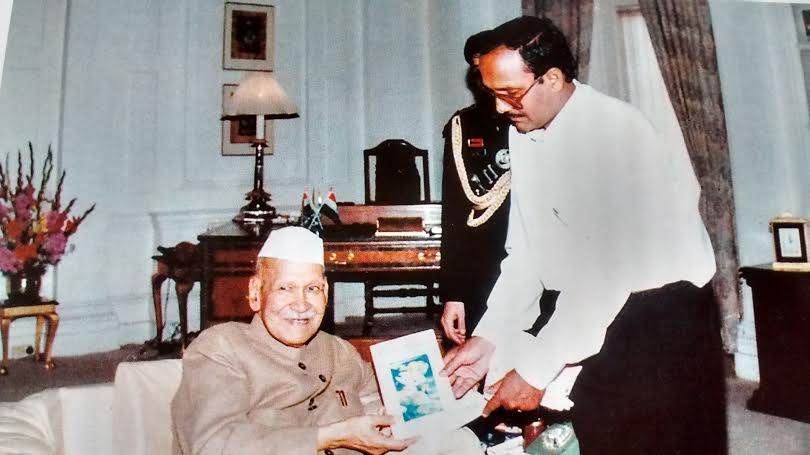 I have written and posted a six part story series on tirumalesa.com on the divine life of  Bhagawan Sriram Sir, after waiting for almost eighteen months for permission from Sir, with the title, "An Incredible True Story Of A Miracle Man Seeing Your Tomorrow".
This story was read by about five million people all over the world, who went into a shock after reading the spellbinding content presented in it.
After reading it, many readers have mailed me, from many corners of the world, requesting me to get them an opportunity to meet Sir.. Since a personal meeting with Sriram Sir is impossible, I have requested Sir to give a day's time to spend with our readers.
Sir smiled and obliged and I have hosted a special meeting in Hyderabad, on the 24th of December, 2016, exclusively for the readers of tirumalesa.com.. Two hundred and fifty readers have come from many parts of the world, including from US, UK, Dubai, Australia, Singapore and even from Switzerland.
I have to say no to many readers, that time, as the registration had reached the maximum seating capacity of the hall.. Sri PVRK Prasad, independent India's one of the most illustrious IAS officers who was also the former EO of TTD, had attended this meeting and met Sriram Sir for the first time in his life.
Many IAS officers, who are all followers of Sriram Sir from their student days, have also attended this historic meeting.. Shocking the readers and all those present in the hall, that day, Sriram Sir had performed a mind blowing miracle during the meeting.
Subsequently, when a meeting of Sriram Sir was held in Harvard University, Boston, by some of Sir's followers in America, many Tirumalesa readers, from many parts of America, have gone to Boston just to see the God in human form.
Please Click Here to read the six part story series that I have written on Sriram Sir if you have not already read it.
Please Click Here to read about the spellbinding miracle Sriram Sir had performed during that 24th December Tirumalesa Bhagawan Sriram Sir Meeting held in Hyderabad.
On repeated requests from our Tirumalesa readers, I have once again requested Sir to give time for one more Tirumalesa Bhagawan Sriram Sir Meeting.. Sir obliged and gave us time for a meeting on Saturday the 10th of March, 2018..
Since a majority of our Tirumalesa readers are from Bangalore, I have on their request, decided to host this meeting in Bangalore.
Details Of Tirumalesa – Bhagwan Sriram Sir Global Meet In Bangalore
Date Of The Meeting : Saturday the 10th of March, 2018
City Of The Meeting : Bangalore, India
Timings Of The Meeting : 11 A.M to 6 P.M
Venue Of The Meeting : In Bangalore's top rated 5 star hotel
Reporting Time : 9.30 A.M
Should Be In The Allotted Seats By : 10.45 A.M
Other Important Details Of The Meeting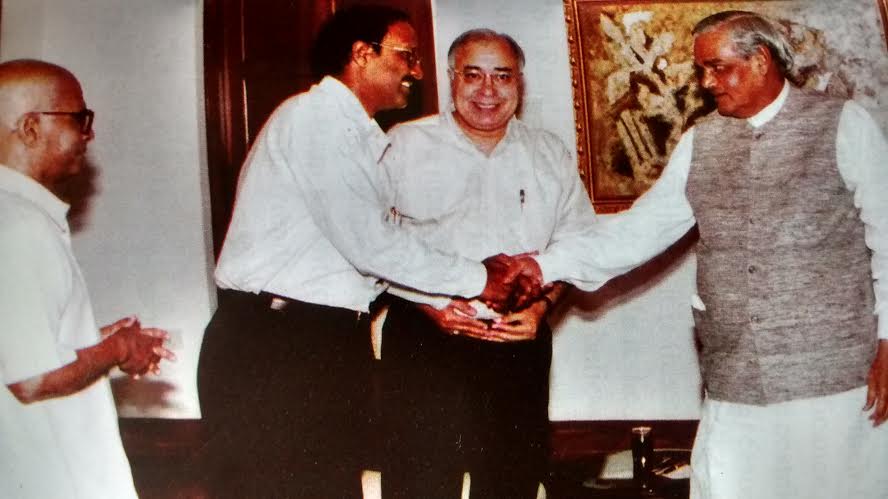 In addition to Bhagawan Sriram Sir, there will be many distinguished personalities, VIPs and IAS officers – who are all followers of Sir – taking part in this meeting.. They would be loving to share their amazing experiences with Sriram Sir, with you.
There will be a screening in the security area and only those readers with appropriate papers with registration numbers sent by tirumalesa.com team will be allowed into the conference hall.
The meeting will be held in a fully air-conditioned hall in a top 5 star hotel in Bangalore, with excellent audio video presentation facilities.
Since Sriram Sir speaks frequently on many renowned global platforms, tirumalesa.com and it's team will be taking every little care to make sure that all the required global standards are maintained in our meeting too.
Sriram Sir is very particular about punctuality, hence, the meeting would commence sharp at 11 A.M before which time all the registered participants are required to take their seats.
The first break will be at 1 P.M for lunch; at 3.30 P.M for Tea and snacks; and finally, tea and snacks are served again at 6 P.M at the end of the meeting.. The entire session of last two hours, from 4 P.M to 6 P.M will be a question answer session by Sriram Sir.
Vegetarian snacks, Tea and Coffee are served during all the breaks.. A lavish all vegetarian buffet lunch will be served at 1 P.M.. Many varieties of South Indian as well as North Indian delicacies and desserts are served during this lunch.
There will be a per head expenditure of Rs.2700 for participating in this meeting and that would include all the snacks served during the breaks and also the lavish lunch..
This meeting is going to be held in a top 5 star Hotel where only a lunch would cost you Rs.2999 whereas we are only charging Rs.2700 for everything..
This is a non profit making charity event to help Tirumalesa readers see and listen to Sriram Sir, so, no one is paid any money here.. Even Sriram Sir doesn't take a single rupee and, in fact, is coming on His own to Bangalore from Hyderabad to attend this meeting spending His own money on flight tickets.
Children below five years of age are not allowed and for children above five years and below twelve years of age the fees would be half the adult's fees.. If you are coming from outside of Bangalore you must make your own arrangements for your accommodation.
I shall personally monitor all the activities related to this meeting and would also see that every moment of your stay in the meeting hall is made sweet and memorable..
My well disciplined 20 – member Executive Committee, comprising of well learned readers from Hyderabad and Bangalore, is already in action there and is making all the appropriate arrangements for you.
Vital And Important Instructions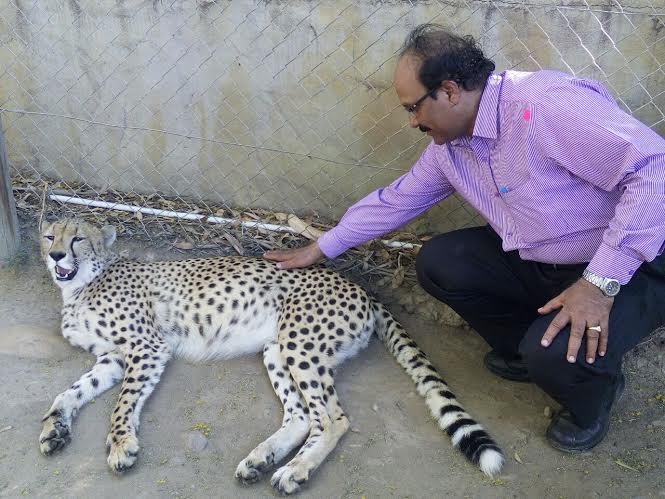 Sriram Sir asked me to keep the number of attendees limited.. So, those among you who wish to attend the meeting please send in your details, at the earliest, with the subject, "Sriram Sir Bangalore Meeting" to the mail id meetings@tirumalesa.com
Please explain me clearly who you are and where will you be coming from.. Please also mention how many members, along with you, wish to attend the meeting with all their details like their name, age, gender and mobile numbers..
If you are the main contact person please attach a copy of your photo ID card.. Please do not forget to mention your mobile number as well.. Since the venue and the number of participants is not yet final am not able to give you the exact expenditure.. However, I shall get back to you at the earliest with every detail including the per head expenditure details as well.
Please do not send any messages, regarding your interest to take part in the meeting, either to my Facebook ID or WhatsApp or to my other mail ids.. Let all correspondence be confined to the above mentioned mail id only.. Otherwise it would be very difficult for me to remember and monitor all your messages.
Many readers from many countries would be attending this meeting and nearly two hundred seats are already blocked by readers coming from different countries, including US, and almost every major city in India..
These readers have responded when I have posted about this meeting on my personal Facebook profile about a month ago.. Those who have already send me a mail and awaiting my reply please do not send me another mail.. You shall receive a response shortly either from me or from my team.
Most Important Point.. During the meeting, you can see Sriram Sir and listen to His life changing words but please do not expect a one to one discussion or a personal meeting with Him.. It is just not possible and Sir doesn't give time.
Of course during the breaks, you may shake hand with Sir and introduce yourself but you cannot indulge in any personal questioning or conversation.. You should also not ask Sir His personal contact details..
However, the good news here is, there will be a two hour question answer session only with Sir in the last session of the meeting and during that session you may raise whatever questions you want to regarding any doubt you have in mind.
Just For Your Info : I have created a closed Facebook group, "Bhagawan Sriram Sir", a couple of months ago and posting there, every Friday, some mind blowing miracles of Sir.. Only on my approval you can join this group.
If you want to join this group, please Click Here and then click on the join button in the group page there.. I shall approve your request after a little scrutiny of your profile.. Good Luck..
"A miracle is a spontaneous concretised expression of His love to the one who psychically needs it and karmically deserves it.. It is cosmically sanctioned at the ripe and right time.
The purpose of miracles is not to entertain anyone with a sense of wonder and astonishment but to instill confidence in a person when it is most needed; and to promote spirituality, confidence and faith in a person needing them".. Bhagawan Sriram Sir
Hare Srinivasa
Love
Narrenaditya Komaragiri
narrenaditya@tirumalesa.com
To know more about the author please click here