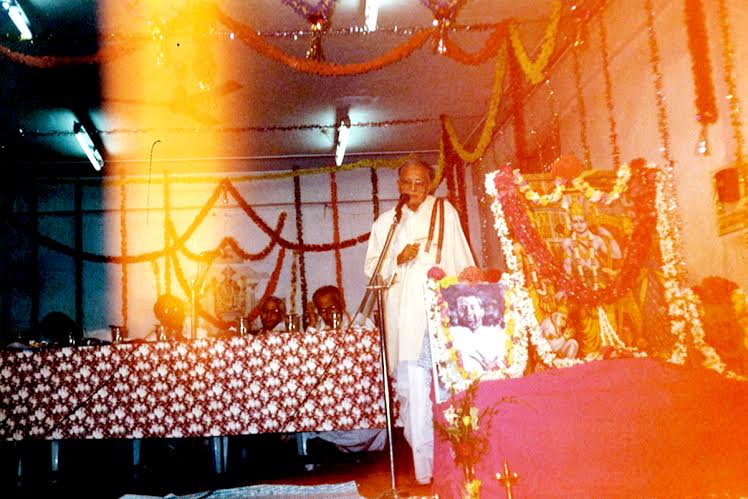 If only he had chosen to write that Civil Services mains exam in 1984, instead of choosing to watch a Telugu movie in Hyderabad's Santhi theater that day, "this former student of the celebrated Osmania University would have become independent India's most illustrious I A S officer".
If only his most revered book, "Viveka Sravanti" – a compendium of a few Telugu and English language letters he had written, during his university days, to a few of his friends and classmates in distress – is recommended by the Indian govt. to the Nobel committee in Sweden,
"This once demure student of the Osmania University would have become one of the most talked about Nobel Laureates of Literature in the world today".
Every bench in the illustrious English lecture halls; every wall in the corridors of the glorious Arts College building; every book in the prestigious library; every tree in the O U campus; and every blade of grass in the beautiful Landscape Gardens, belonging to the prestigious Osmania University, would be dancing in joy even today if you just utter his name when you are in their presence.
Well, these are just a few indelible memories, this globally renowned 59 – year old scholar extraordinaire, who was once an honorable student of this fabulous hundred year old realm of higher education called the Osmania University, had left with every book he had read in the library; every tree he had touched in the campus; and every blade of grass he had caressed in the Landscape gardens, during his luminous presence in the ever youthful Osmania University.
This following statement by the scholarly, Dr.Sankar Dayal Sarma, the former honorable President of India, about this extraordinary human personality, speaks volumes about this former Osmania University student's unparalleled genius.
"This book, 'Viveka Sravanti' written by Sriram Gajula – a former student of the Osmania University – is not only the best book I have ever read in my life but is also a book that is as powerful as the Bhagavad Gita.. Every Indian must read it"..
Who is Sriram Gajula .. ??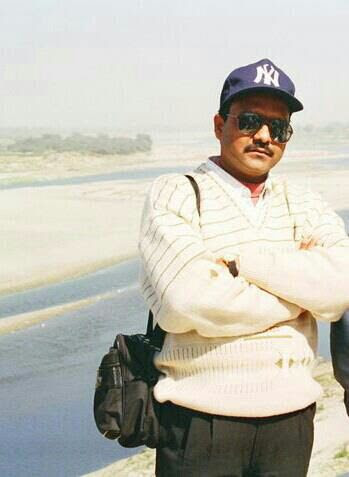 Dr.Sriram Gajula. more popularly known today to thousands of his friends, students, readers and followers all over the world as Sriram Sir – the Nature lover, peace seeker, global speaker and a reveler in spirituality – was once a humble student of the Osmania University.
Coming from a small yet a historically renowned place called, Maldakal, in the Mahabub Nagar district of the Telangana state, that also houses the famous 400 – year old Lord Sri Venkateswara Temple, Sriram first did his graduation in Sciences in the year 1977 from the M A L D college in Gadwal.
Later, he did his post graduation in English, in the year 1981, from the Osmania University and then did his M.Phil on a topic titled, 'Voyage Of Consciousness – A Comparative Study Of Anita Desai and Virginia Wolf', in the year 1990, and finally did his Ph.D on 'Telling Stories The Indian Way', in the year 1996, from the same University.
For the initial few days, Sriram was the student of Prof.V.A.Shahni, and later, throughout his long association with the Osmania University, remained an obedient student and an ardent disciple of the scholarly Prof.Sivarama Krishna, who later became the Head, Dept. Of English, in the same University.
Sriram, along with his senior, Dr.Sumita Roy, who is currently the Professor & Head, Dept. Of English in the Osmania University, was one of the thirty five eminent doctorates who have pursued their Ph.D under the able guidance of Prof.Sivarama Krishna.
Sriram always preferred to live life in close communion with Nature.. Although he had every opportunity to become an IAS officer in his life, he, however, hadn't chosen that option just because he didn't find a valid reason to become an IAS officer.
Hence, he skipped the Civils Mains exam, that day in 1984, and went on to watch a Telugu movie in Santhi theater, Narayan Guda, Hyderabad.. The one and only Sriram could have done that.. However, what is more shocking here is,
"Sriram had acquired more percentage of marks in the optional subjects, that he had written in the prelims of the Civil Services exam, than those required to obtain eligibility to become an IAS officer"..
And what is furthermore baffling here is "some of Sriram's friends who were guided by him and inspired by his teachings are now leading a successful life as IAS officers".. A couple of liveing examples among them are, Sri.P. Venaktram Reddy, IAS, I G, Stamps & Registration, A.P. state govt and Sri.Srinivasa Raju, IAS, JEO, TTD board, A.P. State govt, among others.
Although Sriram had all the academic capabilities and all the options open before him, to become whatever he wanted to in his life, he had, however, chosen to lead a simple life by becoming just an English Lecturer and decided to share with the world all the vast knowledge he had acquired during his memorable association with the Osmania University.
In his prolonged journey as an English Lecturer, Dr.Sriram had touched many lives not only with his teachings, his simplicity and nobility but also with his pragmatic outlook towards Love, Life, Nature and God..
Sriram had spent most of his career, working at the Nizamabad polytechnic college and later at the prestigious Institute Of Electronics in Hyderabad where from he had finally retired as an English Lecturer in May, 2015.
Post His Retirement,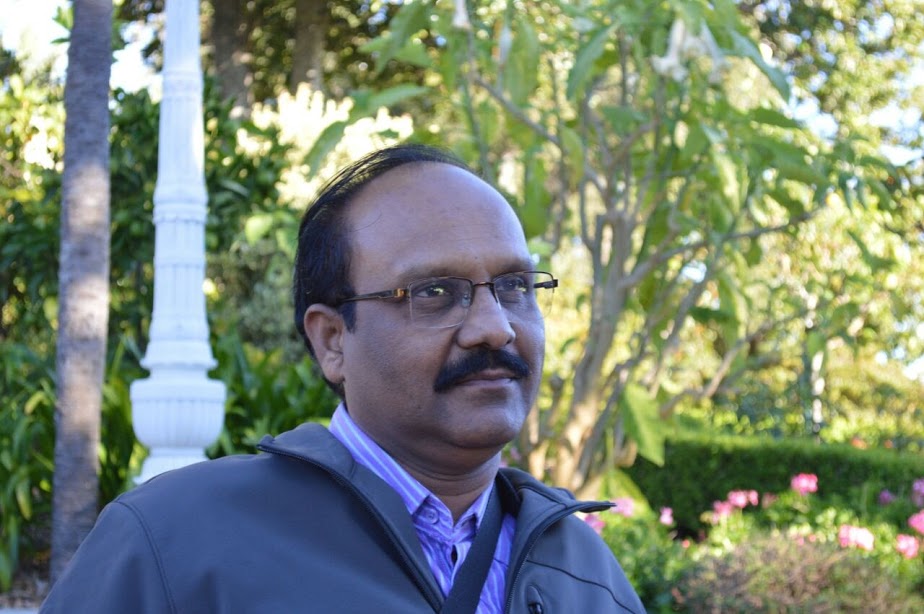 Sriram is travelling the length and breadth of the globe, changing lives, inspiring people, motivating the demotivated, soothing the wounded, piecing together the broken hearts, and piercing through the mind of each and every individual that he's coming across in his journey of life with his soul stirring speeches he delivers during his popular motivational workshops called, the "Eye On I" and "Celebration Of Life" or "Journey Into Joy".
There are only a few popular universities left in the United States of America, today, wherein Sriram had not delivered a captivating lecture.. His 'Eye On I' workshop held at the prestigious Harvard University, in Boston, in September, 2016 had left many participants spellbound for a pretty long time.
Additionally, Sriram has many life changing books to his credit, the notable among them being, 'The Journey Into Joy', 'Smiling Tears', and 'Divinity In Nature' among others.. Sriram had just began his journey and has a long way to go in his life which he leads just the way he wants to and not just the way life wants to.
Well
If this is all what I need to say about Sriram, then I would be doing gross injustice to his other demystifying mystic persona that is baffling many a great human brain across the world today.. However. let me sum up this whole article by just saying,
"Sriram Sir had first entered the classroom of Professor Siva Rama Krishna, as a student in 1977, and then had entered his life as a Guru, as a God and as the One behind Many and Many behind the One WHO is way beyond parallels, way beyond comparisons, way beyond boundaries, and way beyond all the barriers of this inscrutable Cosmic World".
Please Click Here to buy God On Call – a powerful book on Lord Venkateswara with twelve spellbinding stories based on real life miraculous incidents – presented by tirumalesa.com
Conclusion
As you all may be knowing the renowned Osmania University is commemorating the hundredth year of it's formation this year.. As part of the year long centenary celebrations the esteemed university is releasing a special souvenir with many memorable articles written by many eminent scholars.
On the request of Dr.Sumita Roy, the current Professor & Head, Dept. Of English, Osmania University, I had the rare honor of writing this article for the said special souvenir.. We have deliberately decided not to talk much about the divine side of Sriram Sir in this article..
By the way, there cannot be a bigger honor for a student – whose admission to M.A (English) in the same Osmania university was once unceremoniously cancelled on unreasonable grounds and who was also mercilessly thrown out of the Arts College Campus – than writing this article.. Can't ask for more from life.. PERIOD
The honorable President of India, Sri.Pranab Mukherjee is inaugurating the year long centenary celebrations in the university campus on the 26th of April, 2017..
Love
Narrenaditya Komaragiri
narrenaditya@tirumalesa.com
To know more about the author please click here