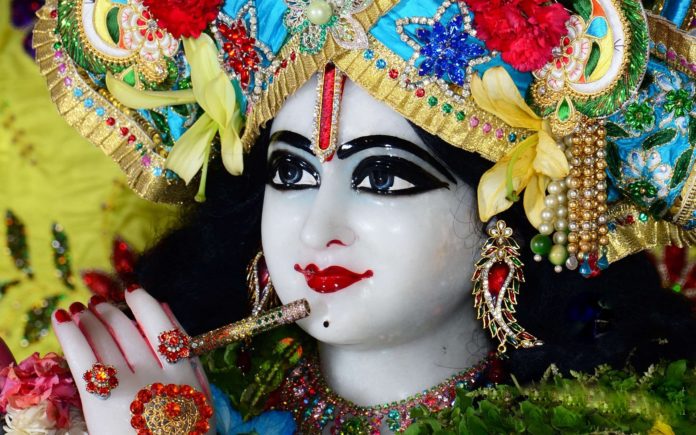 "Our occasional re-lapse into misfortune should not be mistaken as the ultimate collapse into immeasurable misery.. Delays are not denials but are metaphysical tools to create indestructible delight.
Sorrow and misfortune never exist in God's dictionary.. They are merely used as tools to remove our inner tumors" – Sriram Sir, Earth's most miraculous living divine personality
Please Click Here to read the previous part of this story.. Now please continue reading this part
Just Before Boarding His Car
While returning home on that day of 20th November, 2016 – when He came to our house to pay homage to the departed soul of my beloved Dad – the divine Sriram Sir had first paused; then slowly turned to me; and then slightly adjusting the belt of the mystery Black bag that He always carries on His right shoulder, asked me,
"Aditya, are you mentally prepared for the meeting on 24th December..??..".
I humbly said, "Yes Sir.. It is equally important to me.."
Then, in a low tone, with His Maya filled smile teasing my innocence and with His divinity filled eyes testing my devotion, Sir asked me, "Then what about the venue Aditya.. Did you finalize any Hotel..??"..
Sounding a little sad in my voice, I said, "No Sir.. Not yet.. I have visited almost all the big Hotels in Hyderabad.. However, to my utter disappointment, I haven't found a single Hotel to my satisfaction.. Either they are too expensive for us to bear with or not available for us that day"
Later, sounding a little more hesitant and then lowering my voice, I told Sir "Therefore Sir, I have finally decided to go ahead with the regular Hotel, where we all meet, as venue for our meeting.. I have no other option Sir.
I have already called Satyaprasad, a couple of days ago, and asked him to call the Hotel staff and give them our confirmation for that day.. Otherwise, am afraid Sir, we may lose this Hotel as well.
Since this is our last option Sir, I don't want to take any chances.. Shortly, am also planning to visit the Hotel and pay them some advance.. I think I should not waste any more time now on searching for new Hotels".
Taking a deep breath, I have finally paused my flow of words..
With still the same teasing smile in His eyes, Sir said, "I agree with you Aditya but as I told you earlier, my feeling is that this Hotel doesn't suit your readers.. It is slightly narrow and also congested so it cannot accommodate more than a limited number of people.
However, Aditya I leave the decision entirely to you.. Am okay with any venue you choose.. What can you too do if there's no other option left for you to negotiate with.. It's alright.. Wherever you host the meeting am ready to come.. So just go ahead and do whatever you think is right for you"..
M…A…Y…A.. Maya.. Maaya.. Maaaya.. Sarrvam Maya.. Sakalam Maya.. Samastham Maya.. Jagam Maya.. Jagath Maya.. Deva Maya.. Vishnu Maya.. Krishna Maya.. Maya.. Maaya.. Maaaya.. M…A…Y…A
My beloved reader.. Without knowing anything about the delusional trap laid before him, this most poorest innocent human soul of the planet called Narrenaditya Komaragiri had fallen heads down into that divine trap laid by the 'Daivam Maanusha Rupena', Sriram Sir- the Earth's most miraculous living divine personality.. PEACE
Unable to fathom the depth of Sriram Sir's words that moment, I heaved a sigh of relief and told Sir, "Yes Sir.. Thank you very much.. I shall confirm the same old Hotel as venue for our meeting and inform you".
Sir smiled; boarded His car; and silently disappeared behind the tinted glasses of His dark colored car, as His driver quietly drove my Lord away.. With a joy filled heart, I just stood there for a few more seconds, waving at Sir's car that sped away from me.
Later, I slowly walked back into our house; then into our rituals performing mode; and then performed all the last rites, along with my four other brothers, and finally bid a tearful farewell to our beloved Dad,
"Who had taught me how to remain calm in the face of adversity; how to smile hiding tears deep inside the heart; and how to remain brave weathering any storm.. My dad had always been a great source of motivation for me, a greater form of positive energy and the greatest guiding light that always had shown me only the path of righteousness".. PEACE
Later in the night, while sitting alone in the darkness crowded by my Dad's memories, I recollected everything that Sir had told me that day regarding our meeting and the venue.. However, I didn't know that moment that,
With those few words that He spoke with me, that afternoon,
"My beloved Sriram Sir had marked the beginning of a ruthless Cosmic drama that He is very shortly going to play in my life, thankfully for my benefit and more so for the benefit of my beloved readers".. STAY CALM Please
However,
Please Note One Vital Point Here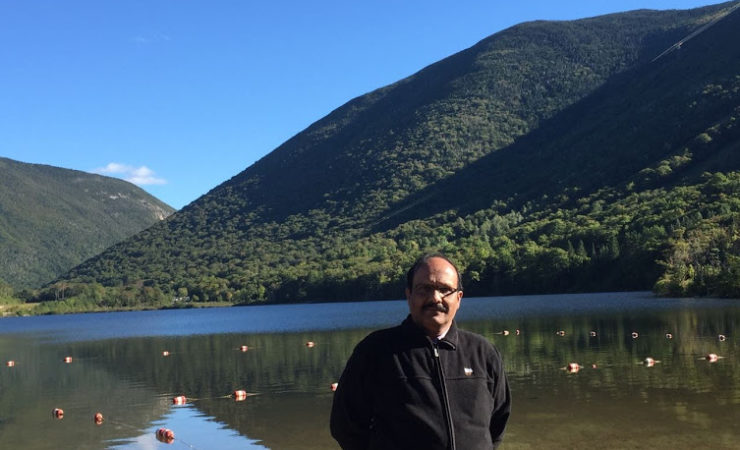 God always looks at the larger interests of the world and His Creation although that means causing a little pain or inconvenience to one or a few of His creation which is why I often say,
"Behind every good, bad, painful, cruel and ruthless act of God, there's not only a divine purpose in the beginning but also a poetic justice in the end.. Therefore, He's not answerable to any one of us nor do we have any right to question Him".
Now, if you just rewind and go back in your life and replay all the unhappy memories that you have had in your past, then you shall certainly realize that,
"Every time you had an unpleasant experience in your life you have learnt something new that in turn had helped you achieve something more remarkable in life".
Am I right..??
Just in case you think am not, you may prove me wrong.. However, just in case you think am right then,"you must never forget to thank God every time you encounter a new problem in your life, h..e..r..e..a..f..t..e..r".
Because, you must remember here that,
"All good things in life enter through doors of adversity".. PERIOD
Before Taking You Further 
Into the story, I must tell you about a very important event that hereafter would play a direct role in the whole Maya filled cosmic drama designed by Sriram Sir..
Please go through..
There was a meeting of Sir scheduled to be held in Hyderabad on the 27th of November, 2016 at the same Hotel about which I have thus far discussed with you..
This meeting was to be conducted by Satya Prasad and was meant only for a limited number of people who would register with him.. I too wanted to attend this meeting so I expressed my willingness to Satya Prasad much in advance and he obliged..
Unfortunately, since my Dad had passed away on the 19th of November, I have decided not to attend this meeting as I will be in mourning for twelve days and according to the doctrines of Hinduism am not supposed to meet any one or any divine personality or attend any auspicious programs either.
Honestly, with the passing away of my Dad, I was much devastated and was too gloomy to meet anyone or to talk to anyone or to meet anyone or to attend any event.
Therefore, I have decided to skip such an important event as well.. Because, I know if I go there, many friends would come to me; shake their hands with me; and also offer me their condolences but, as I said, am just in no mood to meet anyone.
However, to my fate, a reader and now a close friend of mine from Bangalore, who would be one of my main support systems for our 24th meeting, messaged me one day, saying,
"Sir, I will be in Hyderabad on 26th.. If it is okay with you then we shall go to our Hotel venue on 27th and see everything there to plan further arrangements for our meeting.."
That was a real dicey situation for me.. On the 27th, there's Sir's meeting in that same Hotel which I wanted to skip and here's this friend – whose support I certainly need for our meeting – in Hyderabad only on that day and is asking me to show the Hotel to him to plan his arrangements.
What to do..??.. Leaving everything to Sir, I said okay and had decided to go to the Hotel at about 12 in the morning on 27th.. Since am any how going there, I have also decided to pay some advance to the Hotel and confirm the booking in our Tirumalesa name.
Finally on the morning of 27th, at about 11 am, I started to the Hotel from my home.. Even on the way, just before reaching the Hotel, I have through my thoughts conveyed to Sir,
"Sir, am going to confirm this hotel today by paying advance there.. If You think I shouldn't do that then You must see that I get a call from some other Hotel like Green Park offering me their availability for our meeting on 24th December"…
But nothing of that sort had happened on the way and I didn't receive any call from any Hotel..
I was saddened for sure, however, I quietly reached the Hotel; parked my Car in the parking area; and then walked straight into the lobby and then into the fourth floor of the Hotel, where Sriram Sir's meeting was in progress.
Satya Prasad and a couple of other friends were standing outside the meeting hall, that time, silently monitoring the proceedings..
Seeing me walking out of the elevator, they greeted me with a typical gentle smile, that only the followers of our beloved Sriram Sir own in this world, and offered me their condolences.
Then I introduced my Bangalore friend to them.. Later, I told my friend, "It's not correct to enter the hall now and view it while the meeting is in progress.. Sir doesn't like it.. Let's just wait here.. There's going to be a Tea break shortly, then we shall go inside".
After About Ten Minutes,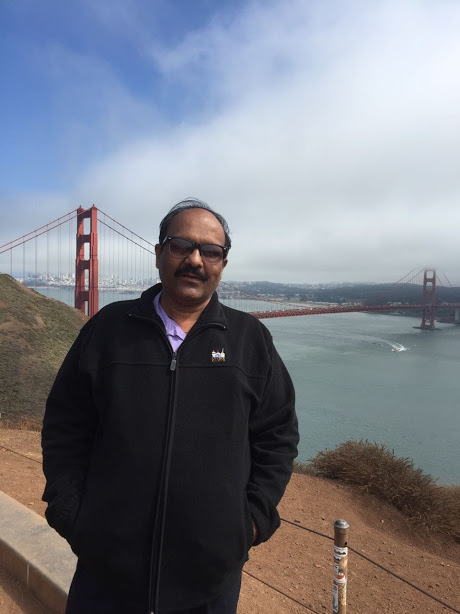 The meeting hall doors were opened and one by one participants have started coming out of the hall.. Since most of them know me pretty well, for years, they came first to me; offered me their condolences; and then went straight into the refreshments hall.
After about a few more minutes, Sriram Sir, much to my delight, had walked out from the front door of the meeting hall.. Seeing Sir is always an indescribable feeling for me and it was the same that moment too.
Looking at Him, I silently recited the following Sloka that I normally recite every time I view the 'Daivam Maanush Rupena' for the first time.
"Jagath Prabhum Deva Devam.. Anantham Purushottamam.. Sthuvan naama Sahasrena.. Puusha Satatho Dhitahaa"
(The above Sloka is my favorite and was recited by Parama Poojya Bheeshma charya in praise of Lord Sri Krishna during the Mahabharatha war.. You find a reference to this Sloka in the Vishnu Sahasra Nama)
After my silent prayer, I have quietly slipped back further into the adjoining staircase so that I will not be appearing in Sir's field of human vision though not in divine vision.. My friend hurriedly went to Sir and offered Him his Pranams…
Acknowledging my friend's regards, with a gentle smile, Sir quietly walked into the elevator, without even looking at me, although He had every chance to see me, and thus marked the beginning of the ruthless Cosmic Drama He's going to play with me in the next few minutes.
A few seconds after Sir had entered the elevator, a few more friends like Prof. Viswanath Kasturi, Prof. Sankar Rao, K.G Srinivas, Venkateswar Rao and Pavan Toom had come to me and offered me their condolences making me extremely emotional for a few minutes..
It was,
Then To My Utter Shock,
That I saw a person – who had given me immeasurable pain in my career and whose ugly face I never wanted to see again in my life – coming out of the meeting hall..
Although, he hadn't yet noticed me, I have certainly noticed him.. And after a couple of seconds, he too had noticed me and was equally shocked to see me there.. Still composing himself, he smiled at me and then came running to me and spoke a few nice words with me just to impress me..
There was a clear feeling of guilt in his voice which he was trying to hide but still manged to ask me, "Hi Sir.. How come you are here".. I said, "Forget.. A Sir's meeting is taking place in Hyderabad and how do you think I will not be knowing it.. No way.."
"Right sir.. Right..".. He tried to smile and extend the conversation but I have ruthlessly told him, "I will talk to you later" and moved away from him and from that place..
Am upset.. Upset with that rogue.. Upset with myself for going to that Hotel.. And upset with Sir for showing me there a face that I hate to see the most.
I just couldn't control myself.. Then, I ran down the steps of the four floors of the Hotel, fretting and fuming, without formally informing anyone there.. I was in no mood to meet anyone or talk to anyone.. I just ran down the steps without allowing anyone notice me.
Since my Bangalore friend couldn't notice any difference in my facial expressions, as I was forcibly hiding my emotions, he hurriedly ran behind me on the steps..
After unwillingly receiving condolences from a few more friends in the Hotel lobby, I have quickly boarded my Car and sped away from that place with my friend sitting silently beside me..
That silence between two of us continued for a few more minutes with the radio in my Car playing my favorite, "Jahan sach na chale waha jhooth sahin, jaha haq na mile waha loot sahi, yaha chor hain sab koi saadh nahi, sukh doond le sukh apradh nahin"..
Wah re Khudaa.. What a timing of the song.. I told myself.. Did I smile philosophically at the timing of that song.. May be I did.. PERIOD
Luckily, my friend didn't notice anything that was going inside me, that moment, so he was under the impression that I was enjoying the song.. After silently driving the Car for a few more minutes, I composed myself and engaged my friend with a discussion on some irrelevant topic.
I just don't want him to feel bad with my unusual silence.. After about twenty minutes drive, I dropped him in the Begumpet area and started driving all alone to my house in Nacharam..
It was then, that I have removed the mask, I was thus far wearing in front of my friend, and burst out showing my complete displeasure and anger to Sriram Sir with a flow of words that were constantly coming out of my agitated mind and my burning heart, that moment..
"Sir, why did you do this to me.. And how can you do this to me at all.. First of all, I never had any plans of attending this meeting today.. Then why did you make me come here.. Having made me come, You have also made me meet some good friends here and helped me have some unforgettable emotional moments.. So far so good..
Then why did you suddenly make me meet that rogue whom I hate from the bottom of my heart and whose face I never wanted to see again in my life.. How did you allow that rogue to attend your meeting at all..
How can you give darsan to such an unethical, unscrupulous and immoral rascal who did an immense damage to my life.. What message are you conveying to me now by doing so.. No Sir.. No.. You may offer me thousand reasons for allowing that idiot into Your meeting but I won't be convinced at all.
I didn't like what You have done.. Never going to appreciate it.. What are You trying to convey me by allowing such an unethical rascal into your fold.. Are You disowning me.. Tell me Sir.. Are you disowning me and discarding me.. Please tell me..
If that is the case, then why do You keep me alive in this world.. Take me away.. Come on.. Take me away.. It is better to die as Your follower than to live as the one discarded by You.. It's not fair Sir.. It's not justice either.. At least in my case..
You have spoiled my mood.. You have spoiled my day..  Am already in gloom with my Dad's death and You have suddenly added more sadness to my mind today.. Why did You do this to me.. What did I do to deserve this pain.. You owe me an explanation Sir.. You just owe me an e..x..p..l..a..n..a..t..i..o..n..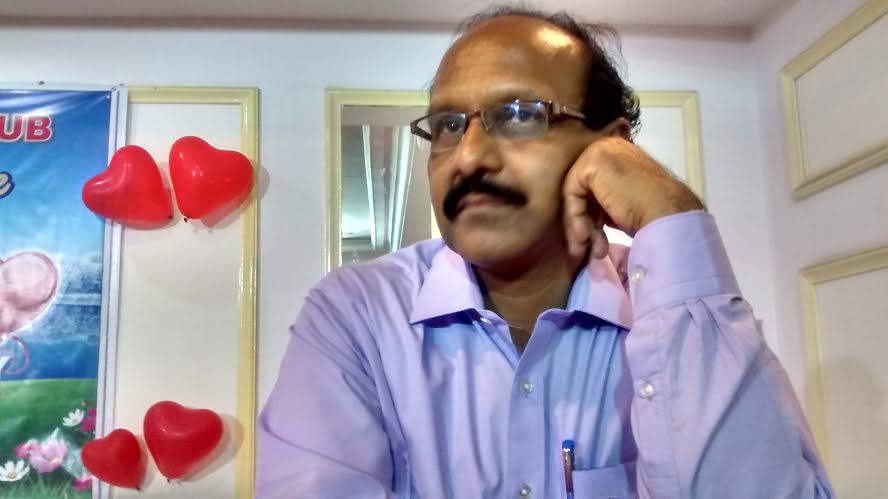 It's okay Sir, if You are now reading my thoughts and understanding my anguish, then you must prove to me by calling me in the evening today and console me with a couple of good words.. May be I will then be happy..
I shall wait till the evening because You cannot call me right away as You are in the meeting.. But remember Sir, only You can apply a soothing balm to my wounded mind with Your lovely words.. Only You.. Only You can do that.. And You should.. Because You owe me an explanation..
And just in case You don't give me a convincing reply by evening, then am never going to be the same with You in my life.. N..e.. v..v..v..v..e..r..r..r..r"..
With so many endless and link less thoughts constantly knocking my mind,, I just didn't notice where I was driving and how I was going.. Then suddenly I shook my head; turned around and then tried to identify where I am.
I found Vijayanthi theater to my right.. That means am just a few minutes away from my home.. Then I casually turned my head towards the road ahead of me.. First I found a clear blue sky at a distance..
Then I noticed a sudden flash in front of my eyes, which I have, after a few seconds, realized "as the reflection of Sun light on the rear glass of a Car going ahead of me".. However, I just remained looking.. And looking.. And looking..
Not at the Car but at those amazing words written on the rear glass of the Car.. Those lovely words.. Those mesmerizing words only my beloved Sriram Sir alone in this world could have written..
With a sudden growing brightness in my eyes, I then remained reading those words.. They were clearly visible to me although the distance between the two of our Cars was nearly twenty feet.
Since that was a Sunday, the roads were literally empty and only our two cars were going, at a steady speed, that afternoon, on that otherwise busy road.
As I kept looking at those words, I suddenly noticed a blur in my vision that was caused not by the brightness in the glass of the opposite car but by the wetness in my eyes that were shedding tears at those divine moments thanking my beloved Sriram Sir Who was very clearly,
"Appearing before me through those lovely words and is conveying to me a billionth time in my life that He's always with me and within me and is constantly protecting me from all the sinful people of this inhuman world".
And these were the words written on that Car, "Praise the Lord for each day He carries us in His arms.. You are in safe hands.. So be bold and strong.. You will never be dropped"..
And here's the image of the Car that I have shot on my mobile chasing it from behind..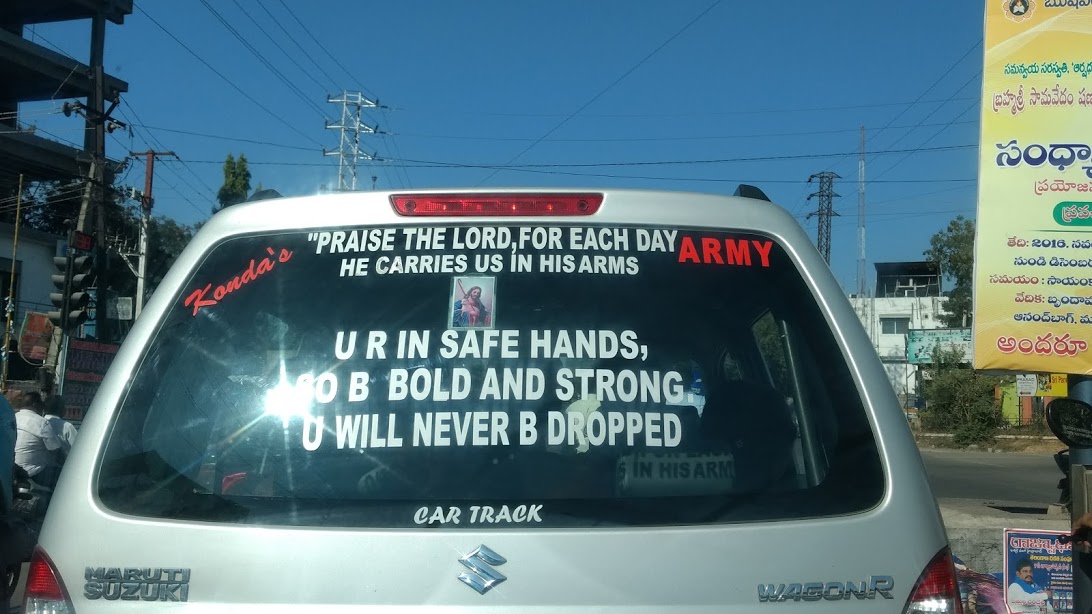 What do I say..?? .. I just couldn't believe my eyes and couldn't even believe myself seeing those divine letters appearing before my eyes.. Then I smiled.. And smiled with lightness in my heart and smiled with happiness in my mind..
I know my Sir too is smiling at me, that moment, for my silly thoughts and childish behavior.. Yeah.. Am a child.. Certainly a child and would like to remain one forever.. Am I not a child of this Cosmic Father.. Who can dare to say no.. BLESSED
Later, I quickly reached home.. Had my lunch.. Had a nap.. Woke up.. And then firmly told myself, "Come what may, I shall not hold my meeting in that Hotel that had given me such painful moments today.. No way"..
"Okay but then what".. I asked myself.. I know I have no choice.. "Should I compromise".. I again asked myself.. "Never" shouted my inner voice from deep within..
Then in a desperate measure, I quickly ran into my office room; switched on my desktop; and typed the keywords, "banquet halls in Hyderabad".. I have done that a million times before and had literally seen every banquet hall in Hyderabad through Google so there's nothing new to see.
I know but there's no choice.. May be Sir is conveying something to me.. As I told you it was just a desperate measure from me.. After typing the search results, my eyes paused on a banquet hall which I had seen many times before but didn't pay much attention..
However, I have casually clicked on the link and was amused to see a beautiful banquet hall and hotel rooms in their website.. I was stunned to say the least.. That is a three star hotel from the front of which I must be driving at least four or five times a week..
I immediately called the Hotel.. And in the next one hour, I was there in the Hotel lobby with it's banquet manager.. He immediately took me to the top floor of the Hotel and had shown me the conference hall..
I was amazed at it's beauty..
What is surprising here is, it is one of the best conference halls that I have ever seen in Hyderabad and much better than many of those halls that I have seen in the top three star hotels and five star hotels of Hyderabad.
I have then seen the Hotel rooms for accommodating our readers and was more stunned with their beauty.. Since am a regular traveler and stayed in some of the best star Hotels in India, I can gauge the standard of the room with one look at it..
The rooms were excellent..
I was literally going mad with everything am seeing there in that Hotel.. In a way, I was in a dream state..
"How come I missed this Hotel which is so close to my place and so familiar to me".. I asked myself.. Then I realized, "it was all a Cosmic drama Sir played with me.. He made me pass through this Hotel several times but never made me go inside.. Why.. ???.. Maya.. Maya.. Maaya"
Without wasting any more time, I quickly sat for a negotiation with the banquet manager.. I was shocked further more with the rate he had quoted for our entire daylong meeting on 24th.. To my utter shock, it is forty percent lesser than the price I had in my mind.
Oh my my..
Just couldn't believe anything that was happening before my eyes in that Hotel.. I have immediately swiped my card; paid the advance; confirmed the Hotel as venue for our 24th meeting; then came out dancing with joy; and started driving back home with immense satisfaction for finalizing the best Hotel ever for my readers.
On my way back home, I called a reader by name Shilpa Thota who was supervising Sir's meeting that day at our regular Hotel.. I asked her how the meeting went on that day.. She said fine and gave me the details.
Then I told her everything that had happened that day including how I showed my anger to Sir and how Sir had sent me a message through that Car.. She asked me for the photograph of the Car.. I sent it to her on WhatsApp..
Next day, on Monday,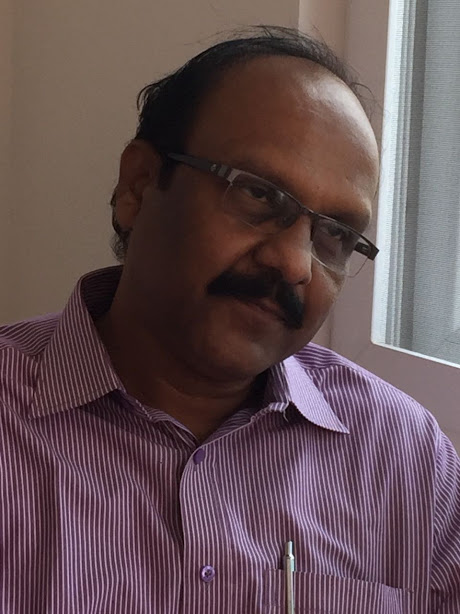 I have happily mailed all my readers about the venue.. Before sending the mails to readers, I have called Sriram Sir in the evening, at about 5.30 pm, and informed Him about the new venue and said, "Sir, I know it's entirely Your miracle"..
To my surprise, Sir didn't deny instead smiled and said, "Aditya, do you remember what you have mentioned in your article about our meeting.. You said you are going to provide the best Hotel possible.. Then how can you compromise.. What will your readers, who will be coming from many different places, think about you.."
In an apologetic tone, I said, "Really sorry Sir.. It's not my intention to compromise but am not left with too many choices so didn't want to take any chances"
"It's okay.. All the best"..
Sir disconnected the call..
Now Here's The Final Twist To The Whole Story
On 30th of November – the 12th day of my Dad – Shilpa Thota, to whom I have told everything that had happened on the 27th and with whom I have also shared the above Car photograph, had sent me one message saying, "Sir there's something urgent that I want to discuss with you, please give me two minutes"
I couldn't, as I was too busy with my house full of guests and with Sriram Sir also joining us for lunch.. However, she was not leaving me and was constantly sending me the same message..
Finally, I could speak to her in the evening and almost fainted with what she had told me… And this was what she told me,
"Sir, yesterday evening my ex boss invited me for a party.. He wants me to join his company again.. Since I have a new born baby at home, I cannot leave her and do justice to the job.. On the other hand I have many personal problems to handle..
At the same time, that is a lucrative offer I can't resist.. I was silently praying to Sir all day to provide me proper guidance.. The next evening I was going in an auto to my Boss's party .. I was passing through the Jubilee Hills area and was praying silently to Sir..
Suddenly I was shocked to see the same Car, which Sir had shown you on the 27th, going ahead of my auto.. It was the same car and those same words were written behind it.. How is it possible sir.. Hyderabad is a big city wherein thousands of cars roam on roads every hour..
Then why I should I see only that car at a place that is about thirty kilometers from the place you have seen it first.. I have immediately taken the photograph of the Car on my mobile.. Sending it to you now.. What is this Sir.. Am unable to understand.."
"M…A…Y…A.. Maya.. Maaya.. Maaaya.. Sarrvam Maya.. Sakalam Maya.. Samastham Maya.. Jagam Maya.. Jagath Maya.. Deva Maya.. Vishnu Maya.. Krishna Maya.. Sir Maya.. Maya.. Maaya.. Maaaya.. M…A…Y…A".
I wanted to shout and tell her but didn't say anything..
Just disconnected the call,
Quietly..
Now, here's the image of the Car sent by Shilpa..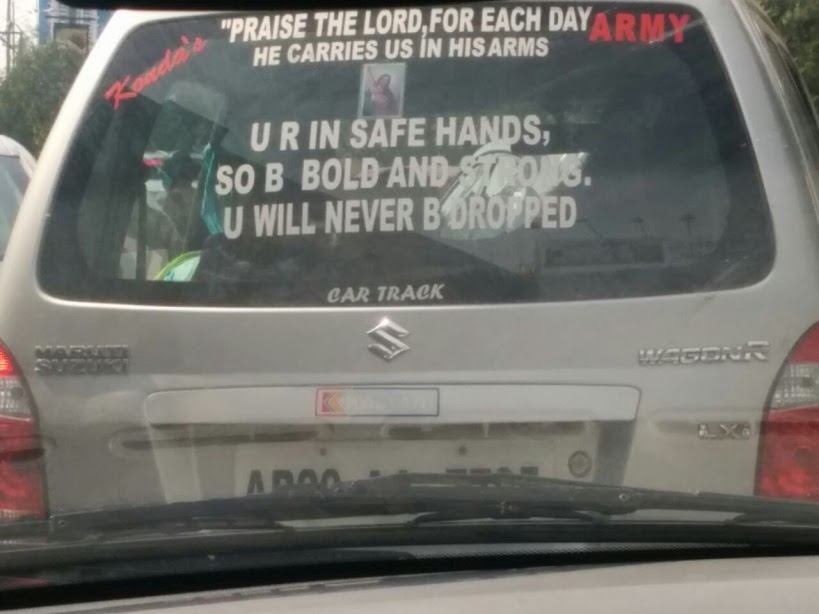 Conclusion
There are many lessons for all of us to learn from these incredible incidents which only God could have scripted to such perfection.. However, there's one very important lesson that I have personally learned from these amazing divine coincidences.
That is, "All good things in life enter through doors of adversity".. Agree.. ???.. Now, please stay tuned for one more small but an amazing divine coincidence that had occurred in my house when Sir came to have lunch with our family on the twelfth day ceremony of my Dad..
I shall post this story after am done with the most awaited Sriram Sir's meeting on 24th to attend which readers are coming from different parts of the world and from every major city in India.. Due to an overwhelming response I have long ago closed down the registrations..
Love
Narrenaditya Komaragiri
narrenaditya@tirumalesa.com
To know more about the author please click here