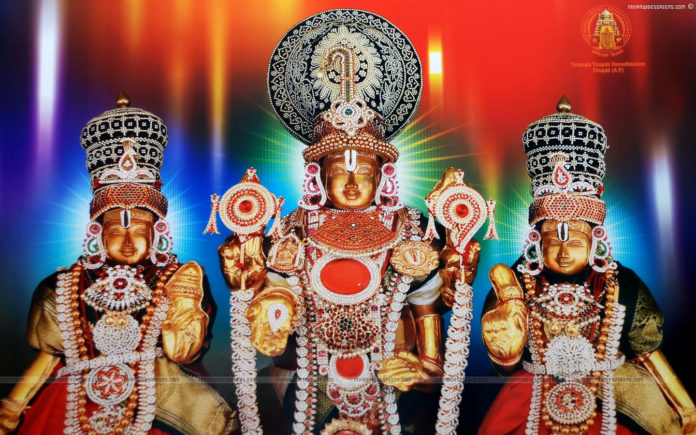 Registartion For This Meeting Is Closed Due To An Overwhelming Response From Readers
I always find letters in English dictionary inadequate and numbers in calculator insufficient to describe and measure the amount of happiness, I personally go through, whenever I sit down to write something about "Daivam Maanusha Rupena", 'Sriram Sir'..
Let Me Begin This Article
With a divine incident from the life of Sriram Sir.. This small incident occurred when Sriram Sir were a student of post graduation (English) in the Osmania University. Hyderabad.. Siva Reddy and Raghunath were his fellow students, those days..
All these three students, preparing for Civil Services, would spend most of their time in the University Library.. They also would spend most of their evenings in discussing about many current topics, sipping Tea in the First Lucky Restaurant located in the Vidya Nagar area of Hyderabad.
This Restaurant is still there and quite coincidentally yours lovingly too had spent many of his student days in this restaurant, of course not by discussing anything related to current topics but discussing something that's not worth mentioning here..PERIOD
One evening, after sipping Tea in that Restaurant, Sriram Sir went to the bachelor's room where Siva Reddy was staying those days.. After entering the room, Sir felt so sad looking at the poor condition of the room more so with the dim bulb hanging to the roof.. That poor bulb was ready to go dysfunctional any moment.
Looking at that bulb, Sriram Sir had asked Siva Reddy, "How are you managing to read the whole night sitting under such a dull bulb which is hardly giving you any night.. Don't you get headache"..
Siva Reddy, whose poor financial condition those days could not enable him to afford a new bulb, remained quiet for a few seconds and then gave his response to Sir with a lifeless smile.
Understanding His beloved friend's precarious condition, Sriram Sir slowly pulled a small wooden box to the middle of the room; boarded it; plucked the bulb from it's holder; held it with His right hand for a few seconds; and then placed it back in the holder..
Shocking Siva Reddy, the bulb immediately became very bright and filled the whole room with it's brightness.. Later, that bulb remained bright as long as Siva Reddy prepared for his exams..
Today Siva Reddy is an IAS officer, although I do not know where he is working.. Am not sure but I believe Siva Reddy is a conferred IAS officer.. Had the pleasure of meeting this mild, soft spoken officer in a couple of Sriram Sir's meetings.. PEACE
(After reading this article, the Divine Sriram Sir called me and corrected me about a small point in the above mentioned incident.. Along with Siva Reddy, there were two other students staying in the Vidya Nagar room.. They were all close friends of Sir those days and His ardent followers today.
The other two students were Raghunath and Venkat Ram Reddy.. Not much is known about Raghunath, however, Venkat Ram Reddy is an IAS officer today and is currently working with the Andhra Pradesh govt..
The correction here is "Siva Reddy is not yet conferred with IAS but is working in a crucial position in the Revenue Department of Andhra Pradesh").. I stated that he's an IAS officer.. Deeply regret the error..
After Reading My Six Part Story Series
In February, 2016 – on the incredibly divine Sriram sir, titled, "An Incredible True Story Of A Miracle Man Seeing Our Tomorrow" many readers all over the world have gone into a state of deep shock, unable to believe "such a glorious divine personality exists in simple human form among us today"..
All these readers are now thanking me endlessly for bringing Sriram Sir into their life.. Ever since they all have become extremely curious to see Him, at least once in their lifetime..
Recently, readers of America had an opportunity to meet Sriram Sir during His meeting at the Harvard University, where a a few mind blowing divine coincidences have occurred..
Now..
Here's The Much Awaited Good News For All The Tirumalesa Readers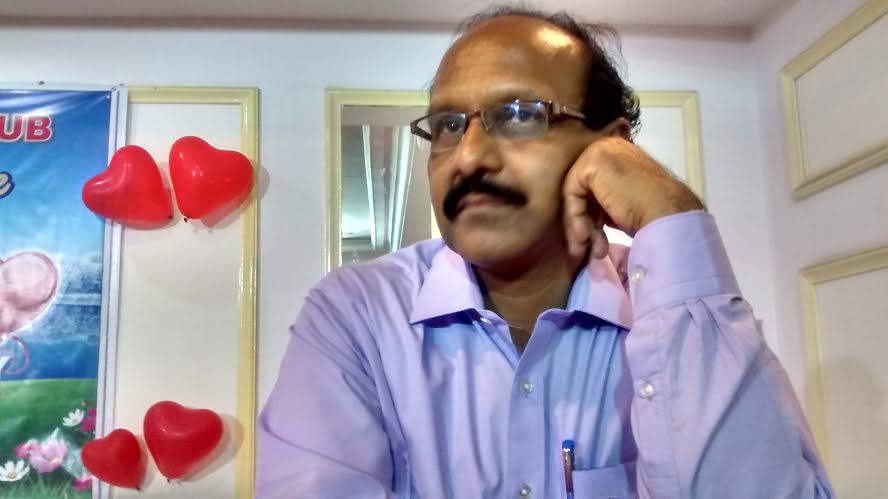 Who are eagerly waiting for more than eight months to see Sriram Sir.. Sometime during the month of July, 2016, I met Sriram Sir and requested Him,
"Sir, after reading my story about You, many readers are mailing me for a meeting to see You.. Please give me a day some time in this November or December exclusively for the readers of tirumalesa.com"..
Sir smiled and said,"Aditya, Am leaving for U S in the first week of August and will be back in October.. Only then I will be able to give you a date depending on my future schedules.."
I said, "thank you Sir".. As promised, Sriram Sir returned in October and had finally given me the much needed date for our meeting in December..
Here Are The Details Of The Meeting
Date Of The Meeting : 24th December, 2016
City Of The Meeting : Hyderabad, India
Timings Of The Meeting : 2 pm to 8.30 P.M
Venue Of The Meeting : In one of the finest and the best in class star hotels of Hyderabad
Reporting Time : 1.15 P.M
Should Be In The Allotted Seats By : 1.45 P.M
Other Important Details Of The Meeting
On my request, Sri PVRK Prasad, independent India's one of the most illustrious IAS officers who was also the most successful Executive Officer ever in the history of the Tirumala Tirupati Devasthanams board (TTD), had happily given his consent to be part of this once in a lifetime meeting.
All you readers may be knowing Sri Prasad well as you have read many of the miracle stories of Lord Venkateswara that I have written and posted in tirumalesa.com.. Sri Prasad was the protagonist in these stories..
In our meeting, Sri Prasad would personally share with you some of his amazing experiences in the Tirumala Temple.. Although, he would be busy that day since he is leaving for South Africa on the 26th, he still said, "I cannot afford to miss a meeting that is graced by Sriram Sir and is attended by my favorite readers of tirumalesa.com".
In addition to Sri PVRK Prasad, there will also be a couple of more distinguished personalities taking part in the meeting.. They would be loving to share their amazing experiences with Sriram Sir, with you..
This meeting is strictly for tirumalesa.com readers only and outsiders are not allowed.. There will be a screening in the security area and only those readers with appropriate papers with registration numbers sent by tirumalesa.com shall be allowed into the conference hall.
The meeting will be held in a fully air-conditioned hall in one of the finest star hotels of Hyderabad, with excellent audio video presentation facilities.
Since Sriram Sir speaks frequently on many renowned global platforms, tirumalesa.com and it's team shall be taking every little care to make sure that all the required global standards are maintained in our meeting too.
Sriram Sir is very particular about punctuality, so, the meeting would commence sharply at 2 pm before which time all the registered participants are required to take their seats.
The first break will be at 3.15 pm; the second at 4.45 pm; and the third at 6.15 pm followed by dinner at 8.30 pm..
Each break will be of fifteen minutes duration.. Vegetarian snacks, Tea and Coffee are served during all these breaks.. A lavish all vegetarian buffet Dinner will begin from 8.30 pm.. Many varieties of South Indian as well as North Indian delicacies and desserts are served during this dinner.
I shall personally monitor all the activities of the meeting and would also see that every moment of your stay in the meeting is made sweet and memorable.. I have already negotiated with a top class star hotel in Hyderabad and it would be offering us all the facilities at corporate discount prices.
Vital And Important Instructions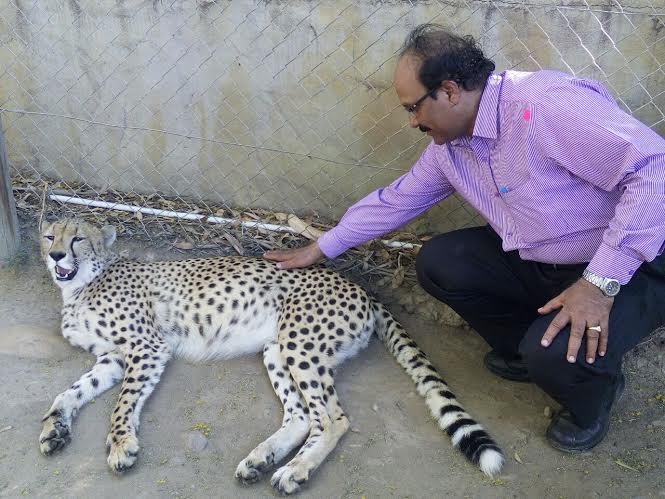 Sriram Sir asked me to keep the number of attendees limited.. So, those among you who wish to attend the meeting please send in your details, at the earliest, with the subject, "Sriram Sir Meeting" to tirusriramsir@gmail.com..
Please explain me clearly who you are and where will you be coming from.. Please also mention how many members, along with you, wish to attend the meeting with all their details like their name, age, gender and mobile numbers..
If you are the main contact person please attach a copy of your photo ID card.. Please do not forget to mention your mobile number as well.. I shall get back to you with all the minor and major details including the per head expenditure details.
Please do not send any messages, regarding your interest to take part in the meeting, either to my Facebook ID or WhatsApp or to my other mail ids.. Let all correspondence be through the above mentioned mail id only.. Otherwise it would be very difficult for me to remember and monitor all your messages.
Most important point.. During the meeting, you can see Sir and listen to His life changing words but please do not expect a one to one discussion or a personal meeting with Him.. It is just not possible and Sir doesn't have time..
Of course during the breaks, you may shake hand with Sir and introduce yourself but you cannot indulge in any personal questioning or conversation.. You should also not ask Sir His personal contact details..
However, the good news here is, there will be a ninety minute question answer session only with Sir in the last session of the meeting and during that session you may raise whatever questions you want to regarding any doubt you have in mind.
Important instruction to the readers of America.. If you already have any plans of visiting India during that time you may opt in to attend the meeting.. However, please do not come exclusively to attend this meeting..
Sir will be visiting U S in May and August, 2017 and you may plan to attend those events.. Sir asked me to strictly convey this point to all the readers of America..
If you are new to Hyderabad or if you do not have anyone here to stay, please mention the same in the mail and my team shall book accommodation for you, within your budget, in a beautiful service apartment near to the meeting venue.
Those among you from Hyderabad may opt in to be part of my executive committee for this meeting.. In that case, please express your willingness in your mail..
Now, Here's The Wonderful And Rare Photograph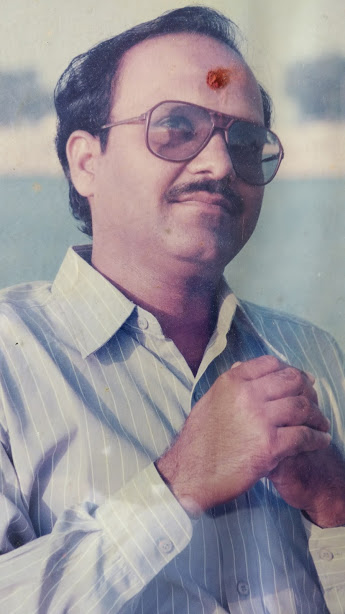 Of Sriram Sir regarding which I wrote in my recent article, "Five Suggestions Of Sriram Sir That Changed My Life"..
Sometime during 2004, renowned Telugu – Tamil film producer, G V G. Raju, an ardent follower of Sriram Sir, had gifted me this rare photograph of Sriram Sir..
I don't know who had shot this photograph but it's a rare one I haven't so far found anywhere or with anyone in my sixteen long years of association with Sir and His followers.
While giving this photograph to me, GVG had said, "Aditya, this is a rare photograph of Sir.. In all, only four or five copies must be there.. Am having two.. And giving you one.. Good luck.."..
I was so spellbound with this photograph that I got it immediately framed in a glass and had reverentially placed it in my Pooja room..
Let Me Conclude This Article
With another amazing divine incident from the life of Sriram Sir.. This incident was narrated to me by Prof. Sivarama Krishna.. Sriram Sir first walked into the class of this Professor as a student in Osmania University and then walked into his life as a Teacher Who's controlling this world.
In those days, almost three and half decades ago, Prof.S R Krishna was a rebel by Nature who wouldn't believe much in the concept of God nor in His miracles.. One day, while talking to the Professor, Sriram Sir had suddenly spread His hand forward..
Later, shocking the Professor, He made a Table Tennis ball sized Crystal stone appear in that hand.. After looking at it for a few seconds, He gave that ball shaped stone to his Professor and asked him to look into it..
The Professor carefully took that stone into his hands and almost fainted after looking into it.. Much to his shock, the Professor saw, in that stone, all the stars, planets and all the universe moving in a circular motion..
After narrating this divine incident to me, the Professor had concluded saying, "Aditya, by creating that Crystal stone in front of me and later giving it to me, Sriram Sir had, just in just a few seconds, proved to me that He's the Master Who's controlling this Universe".. This stone is still with the Professor
On many occasions, Sriram Sir would give a closed cover to his professor just before the Indian Parliament elections.. He then would ask His professor to open that cover only after the election results are declared..
The Professor would open that cover to his shock only to find in that, the exact constituency wise results of that particular general election, neatly written on a few papers.. For example, if A candidate had defeated B in C constituency by 1,30,564 votes, that exact number would be found written in those papers which Sir had written much before the elections were even held..
Sharing the above election experiences with me one day, the Professor said, "Aditya, Sir is only proving that what He writes will happen and not what is going to happen"..
Love
Narrenaditya Komaragiri
narrenaditya@tirumalesa.com
To know more about the author please click here