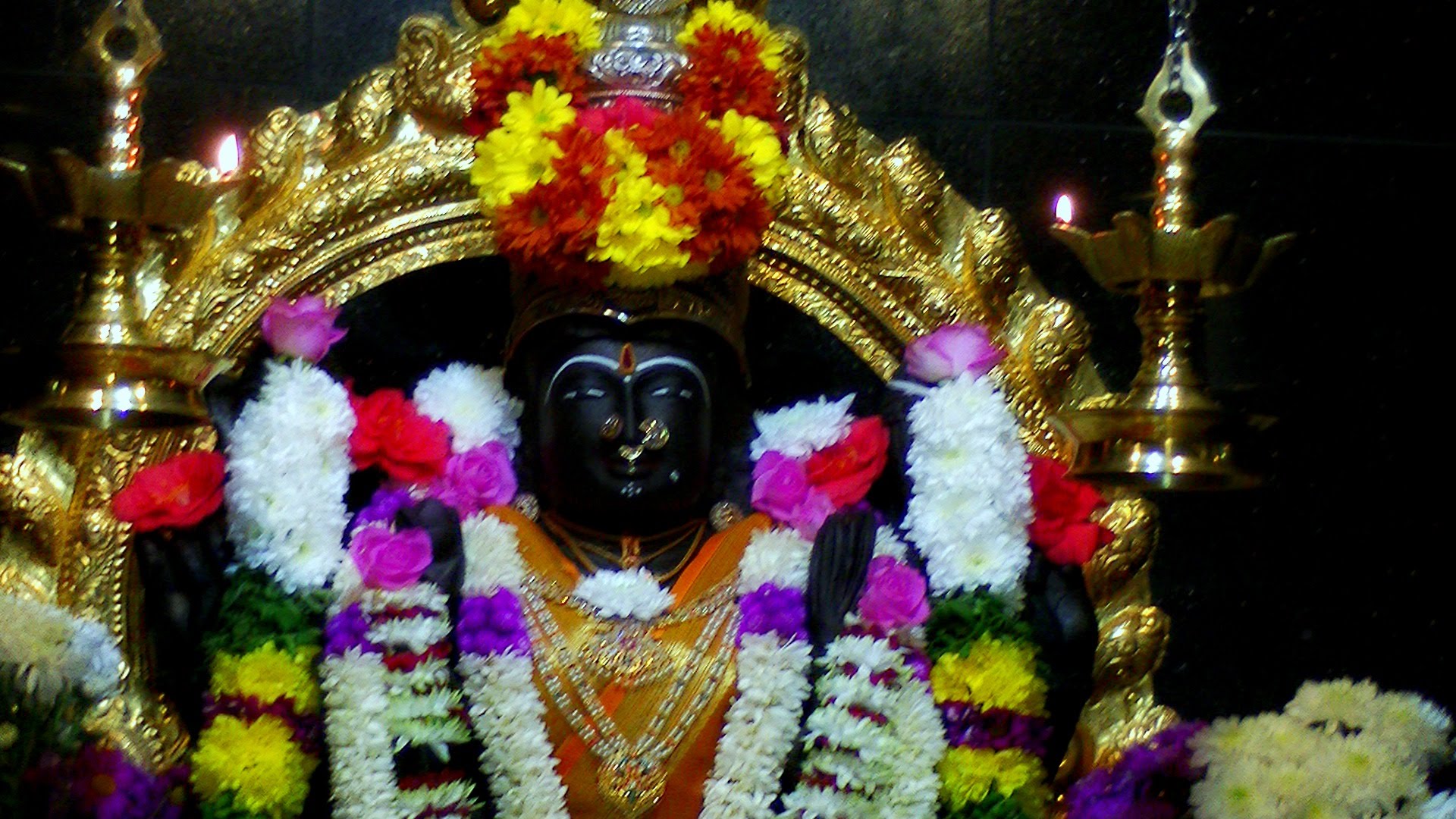 Sarvaroope sarvese sarvasakthi samanvithe…Bhayebhyastrahi no devi durge devi namosthuthe
Please Click Here to read the previous parts of this story.. Now please continue reading this part..
After that historical meeting
Held at the conference hall of Vizag Port Trust guest house in Visakhapatnam,on the 17th of February, 2005,was complete,PVRK Prasad,who presided over the meeting that day,had quickly formed an ad hoc committee to supervise all the preparatory activities for what is finally named by all the scholars as the 'Sarvathomukha Gayathri Maha Yaga' to be performed that year in the month of May..
The very next morning,all the honorable members of the committee along with Sri Yanamandra Venu Gopala Sastry,PVRK Prasad and Nemani Subbarao have gone around the whole city of Vizag to find a suitable place for performing the 'Maha Yagam'..
After shortlisting three places,they have finally zeroed in on one of the most popular colleges of the city, the Bulliah college and it's grounds..They have unanimously come to a conclusion there that it is the most convenient place for them to perform the 'Maha Yagam'..
PVRK Prasad immediately spoke to the Chairman of the college and requested him to offer his college grounds for performing the Yagam..The Chairman gleefully accepted saying,
"Sir..Am really feeling blessed now that you have found my college grounds suitable for performing such a sacred spiritual activity..Am extremely thankful to Goodess Mother Gayathri for giving me such an opportunity to serve Her this way..This college is yours..
You are most welcome to use not only our premises but also our staff for all your services and activities ..Please do not bring money into this..I shall not take a single pie from you for this purpose .."
Except remaining speechless,what can anyone in such a situation would say in response to such a great man's Golden words..Prasad too could not utter a word..He just didn't want to hurt the sentiments of a noble man..PERIOD
Later,Prasad and others had spent a couple of hours in the grounds of the Bullaiah college and worked out all the details related to the 'Maha Yagam'..
After doing all the spiritual calculations and assessments,the Vedic scholar Sri Yanamndra Venu Gopala Sastry had finally identified a point,in the grounds,to build the sacred place (Yaga Saala) for performing the 'Maha Yagam'..
He had then,explaining the specifications to all about the size of the 'Yagna Kundam',told the purohiths in his team to build nine such 'Yagna Kundams' there..
(An 'Yagna Kundam' is a square shaped tiny place on the ground built normally with clay bricks..Fire is lit in this sacred place using cow ghee..Any Yagam,Yagnam,Homam or Havan revolves entirely around this 'Yagna Kundam'..Please see the following photograph for more knowledge)
By the evening on the same day..
The well mannered and the well learned business personalities and professionals of the Visakhapatnam city have pooled in about forty two lakhs to be spent for the 'Maha Yagam'..
Accepting the money from them,PVRK Prasad had quickly formed sub committees to supervise all the works related to the other important aspects related to the 'Maha Yagam'..
As per the duties assigned to them,these committees would be supervising works related to the supply of milk,water,cow ghee and electricity to 'Yaga Sala' for five days; food,vegetables,oils and and commodities for five days; publicity and advertisement; all the clothes and pooja material,among others..
The following are finally the members of 'Sarvathomukha Gayathri Maha Yaga Nirvahana Samithi'
Honorary Patrons
Sri.N.Janardhan Reddy,M.P
Dr.T.Subbarami Reddy,M.P
Sri.Dronamraju Satyanarayana,MLA
Sri.S.Rangaraju,MLA
Sri.T.Gurumurthy Reddy,MLA
Sri.K.Prasad Reddy,Chairman,Tech.Commission,A.P
Sri.S.Rama Krishna Reddy,Chairmam,Warehousing Corporation,A.P
Sri.PSN Raju.Chairman,Visakha Urban Development Authority (VUDA)
Smt.Rajana Ramani,Mayor
Dr.MVVS Murthy,Ex – M.P
Honorary Chairman : Sri PVRK Prasad
President : Sri D.V.Subbarao,Ex – Mayor
Vice – Presidents
Sri.V.Seetharamaiah
Prof.A.Prasanna Kumar,Rector,Andhra University
Prof.P.Gopala Krishna Murthy
Dr.N.A.N.Muurthy
Dr.S.Vijay Kumar
Sri.T.S.Rajeswaran
Sri.A.S.N.Murthy
Sri.L.Jagannadham
Sri.M.Sudarsana Swamy
Sri.M.Chalamaiah
Sri.I.S.N.Raju
Sri.N.V.S.Murthy
Sri.M.K.Seetharamaiah
Convenor : Sri.Nemani Subbarao
General Secretary : Sri.V.Sanyasi Raju (Tataji)
Treasurer : Sri.M.V.Satyanarayana
Assistant Treasurer : Sri.K.R.K.A.Bhaskar Rao
Secretaries
Sri.K.V.Rama Murthy
Smt.A.Rama Devi
Sri.D.Bhaskara Murthy
Sri.Ivaturi Veerabhadra Rao
Sri.P.Raveendra
Sri.A.Raghavendra Rao
And many others..
After forming the above committee and after finalizing almost everything for the Maha Yagam
PVRK Prasad had told Subbarao,the next day,"Subbarao garu..I have many important works waiting for me in Hyderabad so I need to go now..But you don't worry..Am always available to you on my mobile phone..Feel free to call me anytime of the day..I shall quickly respond to you and would always be there to do all that is needful to you..
Not only that Subbarao garu,whenever possible I shall also come again and personally supervise all the activities here..Any how many efficient people are already there in all the committees we have formed and am confident they are capable of taking all the things forward from hereafter.."
Saying so,Prasad took leave from everyone there and left for Hyderabad..Unfortunately,the poor Prasad at that moment was not aware that he's not going to come to Vizag again,after that departure from there, either to supervise the activities of the 'Maha Yagam' or to take part in it..How unfortunate..??
But why did Prasad – who had all alone spoke to everyone and organized everything there for the 'Maha Yagam' – could not come again to Vizag..??..Why couldn't he attend the 'Maha Yagam' at all,later.. Who prevented him from attending the 'Maha Yagam' for which he had put so many efforts..???
What was his mistake..??..Why is all this cosmic drama..???…And who is playing this..??…If so why..??.. Who will answer these questions..??..If so when..??..
My beloved friend..To know answers to all these mysterious questions you need to wait until 14th of November,2015 on which date I shall be posting the Epilogue to this life changing story in which I shall not only provide answers to all these questions but shall also unravel layer by layer all that has happened in bringing you this story…
(Narrating this particular episode to me,Sri Prasad literally broke down into tears..Since he's a 'Maha Gnani' he could quickly overcome them and then told me the all important cosmic reason that prevented him from attending the 'Maha Yagam'..
This cosmic reason,he told me,was revealed by Goddess Gayathri Herself to Sri Subbarao who in turn had conveyed it to Sri Prasad..After hearing about that reason from Sri Prasad,I too almost broke down into tears..Since am not a 'Maha Gnani' I couldn't control them,however,could certainly hide them from the sharp eyes of Sri Prasad)..PERIOD
Two days after Prasad had left for Hyderabad..
Subbarao's friend Bhaskara Murthy called Subbaraao at about 9 am on his mobile and said."Am coming to your house in about two hours time..We shall go to Bheemili..We have to invite a legendary spiritual personality to our Maha Yagam..We need his blessings too.."
Subbarao said "fine"..At about 11.30 am that day,both Subbarao and Bhaskara Murthy left for Bheemili, also known as Bheemuni Patnam,a picturesque location and a sought after tourist attraction that lies at the mouth of river Gosthani joining the Bay Of Bengal..
After reaching Bheemili,both the friends headed straight to Sadguru Sri Sivananda Murthy's ashram (hermitage)..
But Who Is Sadguru Sivananda Murthy..??
Born in Rajahmundry as Kandukuri Sivananda Murthy in a zamindari Brahmin family,Sri Murthy is an eminent spiritual personality who has many followers all over the world..After donating to the poor all that he had inherited from his rich parents,Sri Murthy moved to Warangal,a small city currently located in the newly formed Indian state of Telangana..
Saivism is prominent in this historical city for many centuries and Sri Murthy,who was attracted to it, almost settled at this place and in course of time had built a hermitage here..Although he worked in the Police department for several years,Sri Murthy was however involved in many philanthropic as well as spiritual activities that had drawn him closer to the poor and the needy..
In a way,Sri Murthy was like Mother Teresa but had an involvement in many spiritual activities as well ..He performed many homams all over the country and had also closely interacted with many holy personalities and peetadhipathis..
His staunch followers very strongly believe that their Guruji "is a reincarnation of Lord Siva and has many divine powers"..(Had the good fortune of meeting this divine personality and taking His blessings in 2005 in Rajahmundry wherein I attended a spiritual congregation)
Unfortunately,Sadguru Sri Sivananda Murthy left for His holy abode,at the age of 87,on the 10th of June, 2015..
Now,let us come back to the main story..
After reaching the Sadguru's asram,Subbarao and Bhaskara Murthy waited for about ten minutes under a tree there as Sri Murthy,was at that time,in another meeting with one of his followers..Later,the friends duo was called inside..
Subbarao and Bhaskara Murthy,on entering Sadguru Sivananada Murthy's chambers,prostrated at His holy feet..Later introducing Subbarao to the Sadguru,Bhaskara Murthy said,"Poojya Guruji..He's my friend Nemani Subbarao..He's a Mathematics tuition master in Vizag..Very recently he concluded one crore twenty times recitation of the Gayathri manthra.."
Sadguru Sivananada Murthy,who was until then listening to Bhaskara Murthy with closed eyes,quickly opened His eyes and looked at Subbarao..With great surprise in His face,He asked Subbarao..
"You did Koti Gayathri..??..Really..??..Difficult to believe..As far as I know Gayathri doesn't allow anyone reach the one crore mark..Impossible..She says okay go ahead if someone does Sandhya Vandanam daily and recites the Gayathri manthra for 108 times..
She would still say okay if someone recites it for 1008 times..But if someone sits with a plan to recite it for lakhs and crores of times She will not allow him move forward at any cost..She would mercilessly place many obstacles before him..
If that poor fellow still decides to move forward,then She would literally pick him and throw him on to the roads with all his bag and baggage..She would make his life miserable to live..But do you know why She does all this..??..
Just to test the strength and honesty of that person trying to recite the Gayathri manthra for one crore times..Because She knows well that the one who crosses the one crore mark would acquire many divine powers and if for any reason that person misuses those powers he may cause destruction to humanity..
In view of the well being of humanity,Gayathri amma puts so many tests and obstacles before the one who tries to approach the Koti Gayathri mark..It is Her intention to test his character and nothing else..
If someone like you really crosses all these hurdles and reaches the one crore mark,She would then embrace him like a Mother and would bless him immensely with many immaculate powers..So now tell me Subbarao garu what hurdles have you faced during your recitation period..??.."
With a gentle smile only he owns,Subbarao said,"..Pujya Guruji..I have faced all the obstacles you have mentioned..In fact faced more than what you have mentioned..There's no problem my Mother Goddess Gayathri had not shown me in my life and no hurdle She hasn't placed before me..
However,on one night She had given me every reason to desert Her; to hate Her and to remove Her completely from my life by giving me an unbearable,unthinkable and unpardonable problem which no one else on this planet should ever face in his life..
But even during those most traumatic moments of my life,I have never,even for one by billionth of a second,took my mind away from Her..I was in fact still chanting the Gayathri manthra that moment with much more devotion and much more sincerity..I know She has placed before me an insurmountable task ..
I know that it was my life's biggest ordeal She placed before me and She would on Her own give me the strength to withstand it..And I could in fact withstand it and continued my recitation thereafter and successfully reached the one crore mark..
But it is difficult forever to erase that unpleasant memory from my mind not only in this life but also in my forthcoming lives.."
Saying so,Subbarao paused for a few moments..
He could not talk anymore as the river dam that busted in his tender mind was trying to gush through the gates of his vision..There was a deafening silence all around the room as Subbarao was finding it difficult to compose himself..Console himself..
Come to terms with his own self as the ugly thoughts of his unforgettable and unerasable moments of his past were tormenting his mind,that moment..Unable to control himself anymore,a fully lost Subbarao finally broke down into endless tears..
Except watching Subbarao helplessly,that moment,there was nothing that either the spiritually enlightened Sadguru or the well learned Bhaskara Murthy could do..They just remained watching a hapless Subbarao gasping for breath,in front of them,in a sea of tears..
They know well that there's no point in attempting to control or console Subbarao unless he cleanses his his broken mind with those tears..After spending more than two minutes of time in those traumatic thoughts,Subbarao finally came to terms with himself and with folded hands tendered his apologies to the holy Sadguru..
He said,"..Guruji..Am sorry..I couldn't control myself..This happens with me whenever I remember that ghastly night and those spine chilling moments that I had spent in the graveyard during the dark hours of mid night.."
To say the least,the great Sadguru Sivananada Murthy went into a deep shock with what Subbarao had just said..Still he asked Subbarao in a low tone."what happened Subbarao garu"
Then shocking Sadguru Sivananada Murthy furthermore,Subbarao,bending his head completely down and looking at the vacant palms of both his hands,said in a choked voice
"On that ghastly night my Mother Goddess Gayathri took away my hundred days old son from me"
WARNING : All rights whatsoever concerned with this story belong solely and wholly to Narrenaditya Komaragiri – as it's writer and creator – and anyone violating the same,by trying to copy a part or full portion of this story for any other website,Facebook page, novel or  book,T V Serial, feature film or for some other commercial purposes,is liable to be prosecuted under criminal laws of Indian judiciary..
Please Click Here to read the "Shocking True Story Of A Mystic Brahmin Who Converses With Goddess Gayathri-Conclusion"
Love and regards
Narrenaditya Komaragiri
To know more about the author please click here