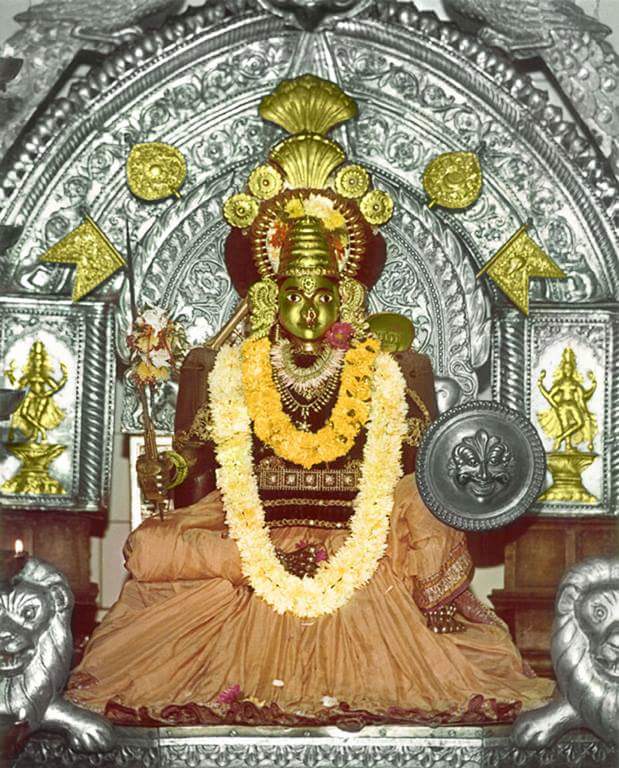 Please Click Here to read the previous parts of this story.. Now please continue reading this part..
"Later I did all the calculations and said that it would approximately cost about forty lakhs to perform this 'Maha Yagnam' if only it has to be performed the way it is meant to be performed..Thanks for all your time..I now request Sri Nemani Subbarao to come forward and share with you his divine experiences.."
After saying so and concluding his spellbinding speech,the Vedic scholar extraordinary,Sri Yanamandra Venu Gopala Sastry,amidst thunderous applause from all the illustrious audiences in the conference hall ,slowly moved away from the lectern; walked up to his chair and quietly sat in it,wiping off the sweat.that was spread all over his face,with a small piece of Orange cloth he was carrying with him..
Later,as each and everyone among the learned luminaries in the conference hall giving him a standing ovation,the dhothi clad mystic Brahmin Nemani Subbarao cautiously got up from his chair and offering his pranams,firstly to the scholars on stage and then to the invitees in the hall,walked up slowly to the lectern..
And then..
Standing close to it and adjusting the microphone there to his height,closed both his eyes for almost two minutes,and silently offered his prayers to Goddess Gayathri,as everyone in the hall was looking at him with bated breath and great curiosity in their eyes..
Later,slowly opening his eyes and adjusting his spectacles,Subbarao said,"Gayathri maathaayi Namhaa.. My humble pranams to the honorable Sri PVRK Prasad garu and respectable Sri Yanamdra Venu Gopala Sastry garu and to all the learned scholars, industrialists, professionals and businessmen sitting in front of me,here..
Both the illustrious Sri Prasad garu and Sri Sastry garu,in their never forgettable speeches,have spoken about many miracles occurring in our Mother Nature..
I now,in front of you all,bow down my head before them and offer our sincere thanks for enlightening us today about developing a more pragmatic outlook towards God and Nature..I also now understand why these two great men are such tall and much talked about personalities in the field of spirituality.. Now let me humbly say that,
"A simple Brahmin and a small tuition master like me standing in this conference hall,sharing the dais with such scholarly personalities,and addressing such learned people of my beloved Visakhapatnam city is perhaps a much bigger miracle than all the biggest miracles of God that my learned friends have so far talked about..
It is needless now to say that such an unbelievable miracle is possible only to Veda Maatha.Loka Maatha and Jaganmaatha my Gayathri amma..Otherwise just imagine why would anyone of you,either sitting on the stage here or among the audiences there in front of me,would spare even a minute for a lesser known humble Brahmin like me.."
That's all..
Subbarao did not even complete the last sentence,but much before that the whole of the conference hall of the Vizag Port Trust fully reverberated,for almost a minute,with a thunderous applause from all the august audience there..
Gently wiping off his tears,an emotional Subbarao,in a choked voice,said,"Thank you very much my dear friends..What can I say except offering you all my sincere thanks..I will now come to the point..
In all there are about six billion people living on this planet today and close to one billion people living in India alone..Out of such large number of people available to Her,Mother Goddess Gayathri had chosen only me,this simple Brahmin,to execute Her divine plans on this planet..Why..??..
I really don't know why but this question keeps haunting me all through my life although am sure I shall never find an answer to it..Am falling short of words now to express my gratitude to Mother for choosing me as a vital tool in the divine operation She proposes to execute for the well being of humanity..But I haven't honestly expected this boon from Her..
All I wanted in my earlier life was just to perform penance in the name of some God,the way my beloved paternal grand parents have performed..That's all..But surprisingly my Gayathri amma placed me before you all today which I have neither expected nor wanted…
It all started quite miraculously in 1980,on an ill fated day of my life,when I had broken down into tears unable to find a proper way to commence my much desired penance,
At that divine moment..
Gayathri amma spoke to me for the first time in my life and in very clear worlds advised me to go ahead with my penance with the all powerful Gayathri manthra,my beloved father had taught me at the time of my Upanayanam..
Ever since,Gayathri Amma has been speaking to me often and had in fact instructed me in 2002 to go and perform penance for forty days in the holy Temple town of Basara and later in 2004 at the sacred Naimisaranyam forests …
At both these holy places..
Amma had ruthlessly put me through many rigorous tests of human life only to prove through me to the world that the place at the top is not easy to get and is meant only for those who are tough and not for those who are meek ..
She had also proved through me that unless he breaks it,sharpens it and ruffles it,a Sculptor cannot turn a stone into a statue..That means any stone that desires to become a beautiful statue should first be ready to be hardened and roughened by the Sculptor..
In my whole story,while I was the stone,Goddess Gayathri is the Sculptor and all this world is a Temple. Otherwise please tell me why would any one among you come to see me today…"
Again Subbarao had not yet completed the last sentence,there's already a thunderous applause from all the illustrious audience in the conference hall,much louder than the previous one..Offering his humble pranams to everyone,Subbarao continued his speech..
"..From these experiences at both the holy places,I have realized that high winds blow on hills and those who wish to live life differently and aspire for a seat on the top of the hill should never be afraid of wind gales..Otherwise it would be like a coward,who fears a storm,desiring to become the captain of a ship..
As a humble pilgrim.who has seen the best and the worst of this world Temple,I can very vehemently say that the life's pilgrimage is full of paradoxes and anyone who wishes to live life to it's full and leave an indelible mark on this world canvas should be prepared to face the vagaries of life and remain unruffled during all the rough phases of the holy journey..
Otherwise,he should vacate the road and make way for others as he doesn't deserve to take such a road and travel such a way..Literally sacrificing every little pleasure in my life,I have completely dissociated with the world for the last twenty five years and had spent this period in the meditation of the Gayathri manthra..
During this period I didn't observe what was happening around me..Didn't bother to know who's doing what and who's going where..Just for my living and for the survival of my family,I have spent some time in the day in offering Mathematics tuition to students of my neighborhood..That's all
If you now ask me for whose sake I have done all this; made so many sacrifices in my life and how did the world benefit from it then I have no answer..Because I have done all this entirely for myself  and for my satisfaction..
But in course of time I have realized that if a Brahmin sits in strict meditation and reverentially recites the Gayathri Manthra for a maximum number of times in a day,the positive power generated from his meditation certainly reaches many places in and around him and benefits the humanity in more ways ways than one..
If you observe our glorious Indian history,you will all come to know that it is for this reason alone that in ancient times great Kings have donated many Agraharams to Brahmin families and took good care of their needs for life..
All in turn the Kings wanted these Brahmins to do was to spend a maximum amount of time in their day in the meditation of the Gayathri manthra so that the King as well as his kingdom would remain peaceful and prosperous forever..
That is the benefit the society automatically derives from a Brahmin's meditation of the sacred Gayathri Manthra..Without knowing this fact,many people blame Brahmins saying that they are trying to own the Gayathri manthra..
On the contrary,the Brahmin who actually chants the Gayathri manthra and in turn his family get only twenty five percent of the benefits the powerful manthra offers him whereas the rest of the seventy five percent of the benefits are distributed equally,by Goddess Gayathri,among all the women and the men of other castes who are prohibited from chanting the Gayathri manthra..
Let me reveal one more harsh fact here..Any one who is born as a Brahmin and doesn't properly recite the Gayathri manthra in his life ceases to be called a Brahmin if his next two generation successors too do not recite it properly..All their families after three generation are not eligible to be called Bramins any more..
So using this opportunity I request every Brahmin to recite the Gayathri Manthra regularly not to derive any benefits from it but to offer your thanks to the Almighty for giving you the life of a Brahmin..It may be easy to be born as a Brahmin but tough to remain a Brahmin if one doesn't recite the Gayathri manthra,regularly..
Now,am coming to the main point..
I don't know how many people have benefited from my recitation of the Gayathri manthra but while performing meditation in Naimisaranyam forests,Gayathri amma told me to perform a Maha Yagnan for the well being of humanity for five days in the fifth month of the fifth year of this millennium..Which means in the May month of this year,2005..
When I asked Amma how is it possible for a poor Brahmin like me to perform such a great yagnam,She asked me not to worry about anything and then revealed to me the name of Sri PVRK Prasad to stand in front and organize everything for this event; the name of Sri Madhura Krishna Murthy Sastry to finalize the 'Muhurtham' for this event; and the name of Sri Yanamandra Venu Gopala Sastry to sit in the Brahma Sthaanam  and perform this yagnam..
Honestly,I haven't even heard their names in my life earlier as I was deeply engrossed in my meditation and was totally disconnected from the outside world..Then I met these great people and explained them everything..
They have gladly and unconditionally agreed to give me all the support needed to conduct this Maha Yagnam..That is how we are in front of you today..Thanks to you all not only for your valuable time but also for all the patient hearing..I now request Sri PVRK Prasad garu to brief you all about why we have invited you all today..Gayathri maathayi namaha.."
Saying so and offering his humble pranams to everyone in the hall and on the stage,the mystic Brahmin Nemani Subbarao concluded his glorious speech..
The entire illustrious gathering in the hall,including those sitting on the stage,stood in honor of the great Brahmin and went on offering him a thunderous and a roaring standing ovation until he reached his chair and settled comfortably in it..
Later addressing the great gathering..
PVRK Prasad said,"Once again I thank you one and all for your time..As Sri Subbarao said,it is Goddess Gayathri's decision to perform this Maha Yagnam in Visakhapatnam for five days..
Sri Madhura Krishna Murthy Sastry has already finalized the dates for this sacred event..I believe it is for the first time that such a large spiritual event is being planned in your city..This Maha Yagnam will be performed for five days from the 11th of May to the 15th of May,2005..
As you all know what all we can do is place the proposal before you but it can only move forward if you all come forward; stand by us and support us financially with your generous contributions..As Sri Venu Gopala Sastry has said the entire expenditure for this Maha Yagnam would be around forty lakhs..
Now I make a humble submission to all of you to generously come forward and announce your noble contributions.. Am sure none of you would have any objection to my proposal..I conclude here..Thank you all.."
PVRK Prasad did not even reach his chair,a gentleman stood from among the audience and called him saying,"Sir..I have a submission to make..Please pay your attention.."
Obliging his request Prasad slowly walked back to the lectern and said,"Please go ahead.."
Introducing himself,that gentleman said,"..Sir..My name is Seetharamaiah and am the chief promoter of one of the oldest and well known Chartered Accountants firm of Vizag,Brahmaiah & Company..You have repeatedly thanked us for our time,but sir we should in turn thank you for considering us worthy enough to take part in this historic meeting and also in the sacred Maha Yagnam..
Sir to be very honest..We all should be proud to be living in a holy city where a noble personality like Sri Subbarao too is living and performing his penance of Gayathri manthra for so many years..Sir,we are all honored to have so far breathed the same air and sharing the same water Sri Subbarao has used for his living..
Sir,we don't know what good things we have done in our past life or in this present one but we have certainly done something good that Amma has recognized.. Otherwise why would She give us such an opportunity to offer Her some services by accepting our little contributions..
So sir please forget about all the money which we will any how provide in minutes but please tell us what we have to do hereafter..Sir,please don't think by offering our services and contributions to the proposed Maha Yagnam we are doing any favor to Subbarao garu..We are in turn taking a favor from him by asking him to utilize our services fully for this noble cause..
Finally sir,I now on behalf of everyone here promise to the three of you great noble personalities that we shall from this moment unconditionally offer our everything to you..Please oblige by accepting our request.."
Saying so,that gentleman turned his head and looked at everyone around him..Understanding his signal, everyone in the hall stood up and in one voice said,"Sir,don't worry about money..Imagine it is already with you..Please go ahead with your arrangements and tell us what to do.."
Subbarao didn't know what to say or what to do..He was already fully emotional with the sudden turn of events..Thanking Goddess Gayathri,he silently got up from his chair and thanked everyone in the hall with his humble pranams..Without wasting any further time PVRK Prasad quickly formed an executive committee there..
Paahimaam paraathpari.. Parvathi parameswari.. I wish all my beloved readers a very happy and colorful Vijaya Dasami.. May Goddess Durga's blessings be with you and your families forever..
WARNING : All rights whatsoever concerned with this story belong solely and wholly to Narrenaditya Komaragiri – as it's writer and creator – and anyone violating the same,by trying to copy a part or full portion of this story for any other website,Facebook page, novel or  book,T V Serial, feature film or for some other commercial purposes,is liable to be prosecuted under criminal laws of Indian judiciary..
Please Click Here to read the "Shocking True Story Of A Mystic Brahmin Who Converses With Goddess Gayathri -Part Thirty Nine"
Love and regards
Narrenaditya Komaragiri
To know more about the author please click here