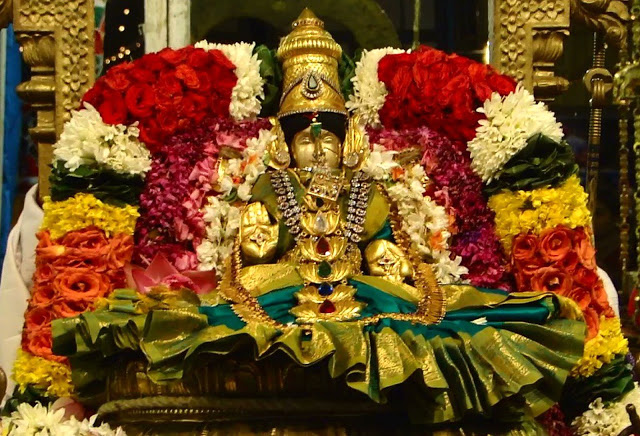 Please Click Here to read the previous parts of this story..Now please continue reading this part..
I know all my beloved readers had an amazing experience reading the previous part of this story wherein I have mentioned about holy Hindu Lord Sri Ram's entry into the house of mystic Brahmin Sri Nemani Subbarao,in 1962..
After writing that most satisfying part of all the episodes that I have so far written,I had,for many long hours,experienced many inexplicable divine vibrations all over my mind body and soul..
Even if I now try to explain everything that went through me that time,it's not easy for me to explain those out of the world feelings (అలౌకికమైన అనుభూతులు) that I felt while experiencing those amazing divine vibrations that night..
Boosting my energy levels further,I have also,in response to the 26th part of this story,started receiving a number of e mails and Facebook messages from many readers all over the world complimenting me in general for the way I have narrated the story and in particular for the way I have described the entry of Lord Sri Ram in the story..BLESSED
An Honest Confession Here..
If I say today that am writing this story then I will have to call myself 'an arrogant person'..Instead let me humbly confess that "unless there's a constant divine intervention and a sustained invisible support from the cosmic rulers it's not easy for anyone to write such a life changing story"…PERIOD
I have always felt the presence of Goddess Gayathri around me at the time of writing each part of this story,however I have felt the presence of my beloved Lord Sri Ram at the time of writing the 26th part..
In fact it was my dear Sri Ram who reminded me the "Ramo Vigrahavaan Dharmaha" sloka,at the time of writing HIS description,otherwise there's no away I would be remembering that amazing masterpiece which my beloved dad had taught while I was in school..
Anywayz,my sincere thanks to all of you,my dear friends,for the compliments you have showered upon me for writing the 26th part of this story..I also offer my sincere apologies to all of you for not being able to respond to your mails in person…
I was too busy with preparations for the forthcoming Godavari Pushkaralu,2015 at Rajahmundry..
I have received compliments for the twenty sixth part of this story from almost everyone who read it so far,including from Sri.P V R K Prasad,IAS,who miraculously called me right now at the time of writing this particular paragraph and showered me with praises..
He had just returned from U S after a brief one month visit..
And this was what he said,
"Aditya..I specially called you to compliment your writing of the 26th part..Your style of narrating that incident in Subbarao's house,maintaining suspense,is unique..The way you have described the entry of Sri Ram into the story is just spellbinding..
Every reader must be identifying themselves with such a situation in the story..As a writer I feel you are going into a divine trance while writing this story..Otherwise it's not possible to write so well..Keep it up.. God bless you.."
What can I say except"..am humbled sir..And truly blessed.."..
PERIOD
Now,let us come back to the main story,my friends..
The story that was running in the most sacred forests of the Naimisaranyam wherein the noble mystic Brahmin Subbarao was camping along with his wife Venkata Lakshmi and others..
The next day after Goddess Gayathri reminded Subbarao – about how he showed dissent to Lord Sri Venkateswara in the Tirumala temple,a few years ago.and how the Lord had given him another chance to serve Him in the sacred Naimisaranyam – a group of bhajan singers belonging to the Northern India had come to stay in the Balaji mandir where Subbarao was also staying..
That troupe had come to perform the akhandam of recitation of the Ram Charita Manas more popularly known as "Tulasi Ramayan" written in Awadhi dialect of Hindi by Santh Goswami Tulasi Das..Tulasi Das was a 16th century Hindu devotional poet saint and philosopher from the Ramanandi Sampradaya in the lineage of His Holiness Jagadguru Sri Ramanandacharya..
It is believed by many that Tulasi Das,a great devotee of Lord Sri Ram,is the reincarnation of holy Hindu sage Valmiki who wrote the original 'Ramayan'..
It was also Tulasi Das who founded the Sankatmochan Temple dedicated to Hanuman in the holy city of Varanasi..Today,this temple is believed to stand at the place where Tulasidas had seen the real form of Lord Hanuman..
It is also said that Tulasi Das had composed the famous 'Hanuman Chalisa',a series of forty amazing but simple poems written in praise of Lord Hanuman..
Here are a couple of stanzas from this masterpiece..
"Jaya hanumana gnana guna sagara..Jaya kapeesa tihu loka ujaagara..Rama dhootha athulitha baladhaama..Anjani puthra pavana sutha naama.." (millions of Hindu devotees all over the world, including yours obediently,recite this sacred Hanuman Chalisa everyday)
Tulasi Das also wrote Ramayan in his own style and it is this Hindi version of the great epic that many North Indian houses in India recite today..
And here's an amazing miracle in the life of Santh Tulasi Das
After he completed his writing of "Ram Charith Maanas",Tulasi Das went with the manuscript of his epic work to the holy Lord Viswanth Temple in Varanasi..He then placed it there at the entrance and recited it in the presence of Sri Viswanath and Goddess Visalakshi..
After recitation,he requested the temple priests to keep the manuscript in the sanctum sanctorum of the temple for a few days..That was normally the customary practice many poets of those days Varanasi would reverentially follow..
Although the priests have placed the text of 'Ram Charith Manas' on top of the other Sanskrit works already kept in the sanctum sanctorum of the Kashi Viswanath temple,they have have however removed it after Tulasi Das left the temple and kept it last in the bunch of texts already there..
All those priests and Brahmins of those days Varanasi who have great respect for Sanskrit were upset with Tulasi Das for coming up with the vernacular version of the original Sanskrit Ramayan that was written by Sage Valmiki..
Therefore those priests wanted to test the power of Tulasi Das's version of Ramayan which they thought was much inferior to the original Sanskrit version and hence deliberately placed it last in the bunch of other Sanskrit manuscripts already kept before Lord Viswanath in the temple..
(Lord Viswanath as you all may be knowing is the other name of holy Hindu Lord Siva)
That night the priests left for their respective homes after closing the temple..The next morning when they opened the doors of the temple and entered the sanctum sanctorum,they were all shocked to find the manuscript of "Ram Charith Manas" placed on top of the all the texts..
But what shocked the priests more at that moment were the words "Satyam..Sivam.. Sundaram" written on the first page of Ram Charith Manas with a signature of Lord Siva..They all even heard the same words rendered by an invisible voice..
With their bodies terribly shivering,all the priests quickly prostrated before the holy Lord Viswanath and offered Him their apologies..
"…Thejomayam suguna nirguna madweetheeyam…Ananda kanda maparaajitha maprameyam…  Nagathmakam sakala nishkala maathma roopam…Varanasi pura pathim Bhajhe Viswanadham.." – Viswanathashtakam
PERIOD
As part of the "Akhandam" bhajan program,all the North Indian devotees,who came to the Balaji Mandir in Naimisaranyam,started their recitation of "Ram Charith Manas" at about 8 a m,that day..
During an 'Akhandam" devotees would normally recite,whatever sacred Hindu text they have chosen for recitation,continuously for twenty four hours..
After finishing his morning recitation of Gayathri Manthra that day.Subbarao,as he does everyday,came along with his wife Venkata Lakshmi and other relatives to offer prayers to Lord Venkateswara in Balaji Mandir..
After finishing his prayers and coming out of the sanctum sanctorum of the temple,Subbarao saw those devotees reciting "Ram Charith Manas"..He was greatly impressed not by the melody in their rendition but by the devotion in their voice..
After sitting there for about an hour Subbarao and relatives slowly got up; offered their pranams to the small portrait of Lord Sri Ram the devotees have placed on a table in front of them; and left for their rooms for lunch..
In the evening at about 7 p m…
The weather in Naimisaranyam started slowly changing…Large thick dark clouds started occupying the spaces above the Balaji Mandir..
Great winds started blowing across most of the areas of the vast Naimisaranyam..
There was great speed in those winds..
After some time it started raining heavily..
Really heavily indeed..
The power went off there showing thick darkness all around..
But the devotees reciting the sacred "Ram Charith Manas" remained undeterred and continued their recitation with more loudness..More devotion…And more melody..
The entire atmosphere around the Balaji mandir that time was vibrant with the constant reverberation of the holy names of Lord Sri Ram all around..
A few ladies among the troupe got up and lighted a few more oil lamps to drive away the darkness all around..
However for others the entire atmosphere of winds rain and darkness there was not only frightening but was also devastating..
At about 9 p m…
The speed of the winds enhanced…
The volume of rain enhanced…
And the fury in darkness too enhanced..
But the fearless bhajan singers continued their recitation of Ram Charitha Manas without even looking around..
There were many noises of wild animals and other dangerous reptiles all around,that time..
A fear filled Venkata Lakshmi was indescribable..
Confining herself to a room,wherein she lighted a small oil lamp,she started reciting Hanuman Chalisa..
Unable to comfort his wife and drive out the fear in her,Subbarao was quietly listening to the devotees recitation of the "Ram Charith Manas"…
He was listening..And listening..And listening..And listening..And listening..
And listening..
But this time he was listening not to the rendering of the devotees but to the divine musical female voice of Goddess Gayathri that suddenly told him
"..Get up Subbarao..Just come out of the room..Am going to show you something.."
A fully shocked Subbarao quickly got up and walked out into the main hall of the Balaji Mandir..
Asking him to move further and go out to the entrance of the hall,the Goddess said,
"Move out Subbarao..Go and stand near the entrance.."
Subbarao went and stood near the entrance..
Then the Goddess said,
"..In spite of my telling you often Subbarao that am always there with you to protect you all; you are all still worried for no reason about the animals here which are all nothing but my creation..Forget about harming you Subbarao do you think they can even dare to come closer to any one of you..
I know the weather is going to be this frightening this evening..I know your wife would again sink into a fear filled state..Viewing all this much in advance,I thought I should put a permanent protection force to you all here..
Who is there in this universe more powerful than Hanuman,Subbarao..Therefore I thought I should ask Him to stand here in Naimisaranyam as protection to you all…But I wanted to please Him before asking Him to come here..
What is more endearing to Hanuman,Subbarao,than the sweet name of His Lord Sri Ram..Wherever His Lord's name is chanted or recited Hanuman would inadvertently present Himself there..Therefore I have arranged for the recitation of the holy "Ram Charith Manas" in the temple today..It is full of praises of Lord Sri Ram..
I know after listening to that recitation,Hanuman would certainly come here..He has come Subbarao.. He's right here in front of you now..Lift your head and look at the tip of those Eucalyptus trees..
He's standing there tall behind those trees and enjoying the recitation of Tulasi Ramayan with His eyes closed; with His hands folded and with tears flowing down His cheeks,Subbarao..Offer Him your pranams..
He's going to be here as long as you all are here Subbarao..And as long as He is here no animal not even an ant would dare to come close to anyone of you..Hereafter,His watchful eyes shall not allow any unholy forces come near you in your life forever..
Because He's aware that His Lord Sri Ram appeared before you and blessed you in Visakhapatnam in 1962 when you were a 12-year old boy…So don't worry about anything in life Subbarao and also ask your wife not to worry.."
Saying so the divine musical voice of Goddess Gayathri diasppeared..
A fully frozen Subbarao quickly looked up and searched around the tip of the tall Eucalyptus trees in the premises of Balaji Mandir to find Lord Hanuman..
But he didn't find Him there..
He looked again..
And looked all around..
But didn't find Hanuman anywhere..
As Subbarao was still frantically searching for Lord Hanuman…
A worker belonging to the Balaji Mandir came running to Subbarao and said..
"Sir..You've got a phone call..Some 'HANUMANTHU' was on line..Please come.."
PERIOD
With that phone call,Subbarao got an appropriate answer to all the doubts in his mind..Then he realized that Lord Hanuman,as said by Goddess Gayathri,was indeed there in the premises of Balaji mandir but not visible to him..
That phone call that came from Subbarao's cousin Hanumanthu in Vizag,was an indication to Subbarao from Lord Hanuman confirming His holy presence there in the premises..
While Sri Subbarao was narrating this rare incident to me over phone,fifteen days ago,my mind stopped listening to his voice after some point of time as it already started reciting…
"…Yathra yathra raghunatha keerthanam…Tathra tathra kritha masthakaanjaleem..Bhashpa vaari paripurna lochanam…Maarutheem namatha raakshasanthakam.."
WARNING : All rights whatsoever concerned with this story belong solely and wholly to Narrenaditya Komaragiri – as it's writer and creator – and anyone violating the same,by trying to copy a part or full portion of this story for any other website,Facebook page, novel or  book,T V Serial, feature film or for some other commercial purposes,is liable to be prosecuted under criminal laws of Indian judiciary..
Please Click Here to read the "Shocking True Story Of A Mystic Brahmin Who Converses With Goddess Gayathri-Part Twenty Eight"
Love
Narrenaditya Komaragiri
To know more about the author please click here