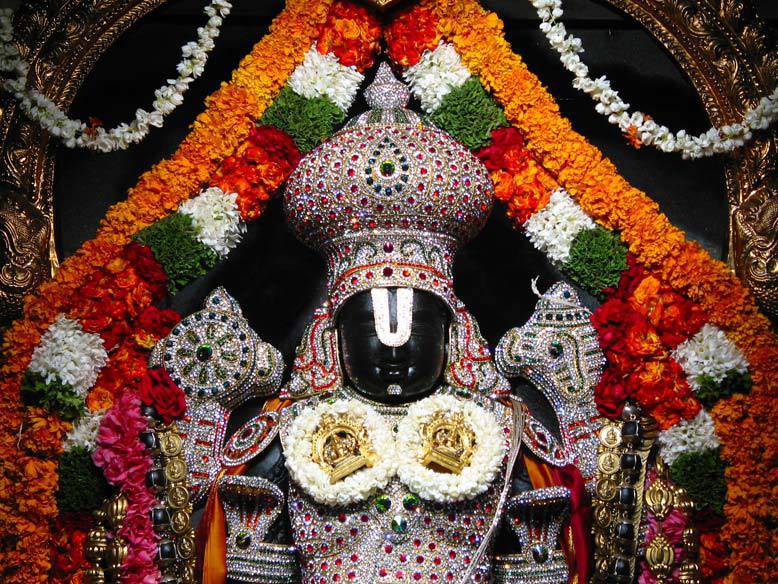 "A coincidence is a pat on our back by God saying that am with you" – Sriram Sir
Please Click Here to read the first part of this story.. Now please continue reading this part.
After asking his assistants and guards to follow him, Pankaj Sarma paused for a few seconds on the platform in Wardha railway station and questioned himself,
"Is it right to go to Shyam Rao Joshi bhai's house now.. Will he still be staying there in that house.. What if they have already vacated it.. Even if I go there now will he be able to recognize me..?? ..
Secondly, if at all I go there, I will have to go by walk.. Is it safe for a man like me, who's under constant threat from many anti social elements and is living in a high security, to move so freely in public..??..".
With so many doubts tormenting his mind, Pankaj Sarma casually turned his head and first looked at the tracks where the train had stopped; then looked at the place where he was standing; and finally looked at the cement sofa that was there at a few feet distance from him..
With every nerve in his body literally screaming and reminding him everything that had happened in that station, twenty two years ago,
Pankaj Sarma – who had earned himself a name as independent India's one of the most efficient IAS officers and who had also held many big positions at a very young age in life – had suddenly started feeling goosebumps all over his body.
He was feeling as though every hair follicle in his body was standing up and watching over all the places around him.. He once again looked at all the three spots in the station with furthermore attention, furthermore analysis, and furthermore sharpness.
To his utter shock, he noticed that,
"The train had stopped exactly at the same place where it had stopped twenty two years ago; he was standing exactly at the same place where he stood twenty two years ago; and the cement sofa, where his friend had sat that time, is exactly at the same place where it was twenty two years ago".
Involuntarily placing his right palm over his lips, Pankaj Sarma, first took a deep breath; then stood in silence for a few seconds looking at the train; and then slowly lifted his head and looked at the skies as though searching for an answer ..
He remained looking so for a few seconds waiting for an appropriate answer from the Invisible.. After a few seconds of waiting, he got the much needed answer..
Then he smiled.. Felt much relieved.. And then he took the decision.. To move.. And to move at any cost
But what was the answer that he received from the skies.. ??..
Here it is.."When everything is exactly at the same place, still after twenty two years, then why will not be Shyam Rao Joshi and his family too be at the same place..??
If you are sent here today there must be certainly some divine purpose behind that and what you are now seeing are signals from God to help you understand His intentions.. So move Pankaj Sarma and be a part of the glorious drama that God had designed for both of you in your lives today".
After that answer from the Invisible, Pankaj Sarma had moved.. And moved with complete faith in God.. Moved with great determination.. Moved without any fear.. And moved without any doubt..
Towards a destination, to send him where all the elements of Nature have grouped together with a divine plan and a with cosmic design..
But why..??..
You will any how know that in course of time as
The real drama now begins..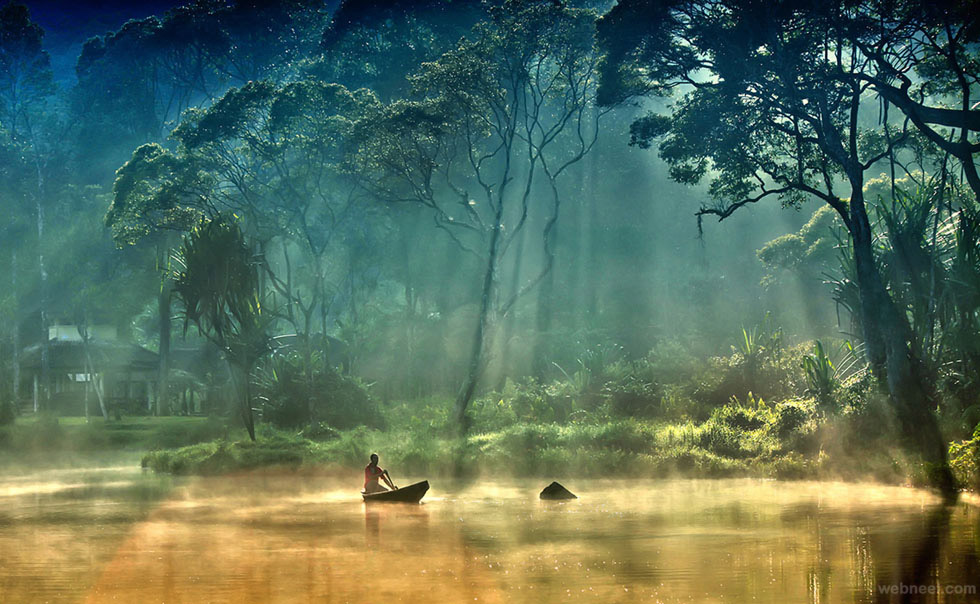 After walking some distance in his effort to reach Shayam Rao Joshi's house, that is at about a furlong distance from the Wardha station, Pankaj Sarma paused; turned back and waited until his assistants had reached him and then told them,
"We are going to a very important person's house who is so dear to me.. He's like my elder brother.. He's a very sensitive man but a hugely respectable personality.. He may not like my coming to his house with police.."
Then turning to the two policemen, he said, "So both of you follow me from at least a hundred feet distance as though you do not know me at all.. However, the other two of you shall come with me..
You two policemen should enter the house, am now going, after exactly fifteen minutes of my entry there.. Is that clear..??.."
"Yes sir… We obey your command" replied the two policemen.. Then quickly turning away from them, Pankaj Sarma had started walking cautiously towards Shyam Rao Joshi's house, as his two assistants in plain clothes were quietly following him..
Keenly observing every house, Pankaj Sarma slowly entered the colony where Joshi would stay.. He observed that many new buildings have come up there..
As though he's very familiar with that colony, Pankaj Sarma had completely slowed down his walking, looking at a particular house..
"Yessssss.. This is the house..".. he told himself..
Although he could clearly identify the exact house of Joshi, he felt a great heaviness in his heart after looking at it's current condition.. Joshi's house was not only looking pathetic at that time but was also appearing terrible, almost in a dilapidated condition.
Color had peeled off at many places of the house.. Cement pieces were protruding out of it's walls.. The walls were even covered with Moss as though draped around with a Green carpet.. There is only a little portion in those walls that was left without cracks.
Feeling furthermore heaviness in his heart, Pankaj Sarma slowly approached the wooden gate (what is traditionally called a 'patak' in Hindi) of the house and opened it with minimum noise..
There's no one there in the veranda.. The main door too was closed..
After walking a few paces into the house, Pankaj Sarma climbed a few steps into the veranda and searched for the calling bell..
After some looking around, he found it at the right top corner of the veranda.. After a little hesitation, he gently pressed the calling bell button.. He heard a very old modeled bell ringing deep inside the house..
Moving back a couple of feet from the calling bell button, Pankaj Sarma ahd started looking eagerly at the door, in anticipation of someone opening it.. For about two minutes there was no response from inside the house..
As he was about to press the calling bell button again, he heard the footsteps of someone approaching the door.. He had quickly withdrawn his hand from the bell button and had started looking at the door again, with bated breath.
After a few more seconds of waiting,
Pankaj Sarma heard someone opening the bolt of the door.. Before he could even stand properly, the door was opened and a middle aged lady, with a serious bespectacled face, appeared behind that door..
It took a while for Pankaj Sarma to identify that lady with a wrinkled face and with thick dark circles around her eyes.. Having identified her, Pankaj Sarma felt heart broken..
Then, with immeasurable sadness in his heart, he asked himself, "was this the face that spread great fragrance all around this sweet home, with her flowery smiles, not very long ago", just like Doctor Faustus asks Mephistophilis,
"Was this the face that launched thousand ships and burnt the topless two towers of Ilium" looking at the great gorgeous Helen Of Troy, in the Shakespearean classic, 'Doctor Faustus'.. PERIOD
With a big question mark in her face, that middle aged lady, wife of Shyam Rao Joshi, was looking at Pankaj Sarma.. Quickly composing himself, Pankaj Sarma said, "Namaste Bhabhi.. Pehchane mujhe" (Namasthe dear sister-in-law, did you recognize me).
With a little confusion in her face, the lady replied,"maaf kijiye bhai saab.. maine aap ko pehachaana nahin".. ( Sorry brother.. I didn't recognize you)..
With a gentle smile, Pankaj Sarma said," Aise kaise nahin pehchanenge bhabhi.. Aap hi ne tho bhole the ke rishte ban jaathe hain bhai and itni jaldi iss rishtedaar ko aap bhool gaye hain.." (How can you not recognize me.. You only said relationships will be automatically built up.. Then how come you forgot this relative)
Looking at the majestic official frame of Pankaj Sarma, the poor Mrs. Joshi went into furthermore confusion and tried to rewind her past memories.. However, she could not recollect any.
While innumerable helpless situations in life have conquered Mrs. Joshi's beauty, a constantly stress filled mind had weakened her memory.. Therefore she was unable to recognize the Messiah of God, standing in the form of Pankaj Sarma, at her door..
She wasn't aware that moment that, "he had come there that day to provide them relief from many of the life threatening problems that they all have been battling for several years".
Pleading complete helplessness and trying to bring a forceful smile on to her lips, Mrs. Joshi said in a very apologetic tone, "am really sorry bhai saab.. mujhe kuch nahin yaad aa raha hain"..
(Sorry brother.. Am unable to recollect anything..)
Brushing off her uneasiness,
Pnakaj Sarma replied in a jovial tone, "Koi baath nahi hain Bhabhi.. Par bees saal pehle aap ke haath ka banaya hua gehu ke roti; aur bhai saab ke haath ka banaya hua woh aaloo ki sabzee; aur aapke nanne se Gaurav.. Mujhe sab yaad hain Bhabhi.."
(No problem Bhabhi.. But I still remember the Rotis you served me that day, almost twenty years ago, and the Aaloo curry prepared by Shyam bhaiyya and of course the cute little Gaurav's service)
Pankaj Sarma didn't finish yet.. Mrs. Joshi suddenly felt an electric shock all over her body and stood there at the door frozen like a statue, for a few seconds, unable to believe whom she was seeing..
Don't know why, but a tear drop each had emerged from both her eyes.. Those were like the tear drops an ever loving sister would shed for her beloved brother while seeing him after ages.
Exercising great constraint in her voice and with great difficulty trying to hold her tears, Mrs. Joshi said," arey bhai Pankaj.. Tum.. Sorry aap.. Arey yaar.. Naam bhi yaad hain mujhe aap kaa.."..
(Wow.. Is that you Mr. Pankaj, I still remember your name..)
Interrupting her, Pankaj Sarma said, " Haan haan, bhabhi, main Pankaj hi hoon.. Par bhabhi.. Main duniya ke liye aap ho saktha hoon par aap ke liye tho main tum hi hoon.. Bas tum kehke hi baath kijiye gaa mujh se.. Wohi sahin hain mere liye iss ghar mein"..
(Yes bhabhi.. You guessed it right.. Am Pankaj.. But no need to say Mr. Pankaj.. That's for outsiders.. In your house am just Pankaj..)
Smiling heart fully this time,
Mrs. Joshi said, "Arey chodo woh sab baatein.. Andar aao aur baito.. Kaise ho.. Shakal se tho bade officer nazar aa rahe ho.. Sach mein IAS officer ban gaye ho kya.. Woh tumhara sapna bhi thaa"
(Oh okay.. Forget all that.. Just come inside and sit.. You look like a big officer now.. Did you really become an IAS officer.. You were dreaming about becoming one)
Listening to her questions, not Pankaj Sarma but his two assistants in plain clothes smiled with immense happiness in their faces, witnessing a great emotional angle in their otherwise ruthless boss..
With a gentle smile, Pankaj Sarma replied, "ha bhabhi ab main ek chota saa IAS officer bhi hoon".. (Yes Bhabhi.. Am a small IAS officer now)
Interrupting the conversation, one of the assistants who's just a 27 – year old, told Mrs. Joshi,,
"Maa ji.. Saab chote nahin.. Bahuth bade IAS officer hain.. Pooraa Hindustan mein jaga jaga naam hain inkaa .. Delhi ke home ministry mein secretary hain ye.. Inse milna tho door ki baath inke appointment milna bhi mushkil hain Maa ji..
(Mother.. He's not small officer but a very big IAS officer.. He's well known all over India.. He is secretary in Delhi home ministry.. It is difficult to get even his appointment.."
Bahuth strict officer hain ye.. Chor aur badmaashon ke liye tho yeh sher hi samajh lijiye gaa.. Inki seva karna humara sowbhagya bantha hain Maa ji.".
(He's a strict officer and a big threat to all the criminals and anti social elements.. It's our good fortune that we are serving him today)
Interrupting his assistant, Pankaj Sarma said, "Arey chup re.."..
And interrupting Pankaj Sarma, Mrs. Joshi said, "Patha thaa mujhe ke ye bada IAS officer banega.. Woh sapna maine inke ankhon mein kayee saal pehle hi dekhi thi."
(I know that he would certainly become an IAS officer.. I have seen that dream in his eyes years ago)
Then she told the assistants,
"Arey aao andar aake baitho.. Ye saab hain tho tumhaara office main, yahaan nahin.. Baitho.. Chai banaathi hoon..".. ( Come inside and sit.. He's your boss at your office not here.. I will prepare some Tea for you all)
Looking at her happiness and eagerness to make the guests happy, while Pankaj Sarma just smiled, his all enterprising assistant said,
"Maa ji.. Humare saath do police waale aur bhi hain.. Waise tho hum bhi policewaale hain Maa ji par woh unform pehenthe hain.. Isi liye saab ne bole hum ek bahuth hi izzatdaar aur mahan vyakthi ke ghar jaa rahen hain.. Aur waha police ka aana mana hain.. Tho hum ne vun dono ko bahuth hi door khadaa kiye.. Kya main unko bhi bula sakta hoon Maa ji".
(Mother.. There are two more colleagues of ours waiting outside.. Since they are wearing Police uniforms, Boss asked them to wait at a distance saying, "we are going to a very respectable noble man's house.. Police should not come there..".. So they are waiting there.. Shall I call them Mother)
Before Pankaj Sarma could say anything, Mrs. Joshi said, " haan haan zaroor bulao..Main sab ke liye chai banathee hoon.." and turned back to go into the kitchen.. ( Certainly.. Please call them.. I shall make Tea for all)
Stopping her from going inside, Pnakaj Sarma said,"Bhabhi.. woh sab baad mein.. Pehle..".. (Bhabhi.. That's all later.. Before that..)..
She didn't allow him to say what he wanted to say and instead said,"Haa haan Pankaj .. Woh sab baad mein pehle chai peethe hain..".. (Yeah yeah Pankaj.. That's all later.. We must first have Tea)
Honestly, Pankaj Sarma was not interested in any of these formalities nor drinking Tea that time but seeing Mrs. Joshi's excitement he couldn't say no to her..
However, he was more keen on seeing Shyam ji bhai and Gaurav.. Most importantly, he was more keen on knowing about the new child born in that family because he very clearly remembers that Mrs. Joshi was a pregnant the last time he visited that house..
Since there's nothing much that he could do, Pankaj Sarma just sat in the chair waiting for Tea nay for Mrs. Joshi to come..
During that waiting,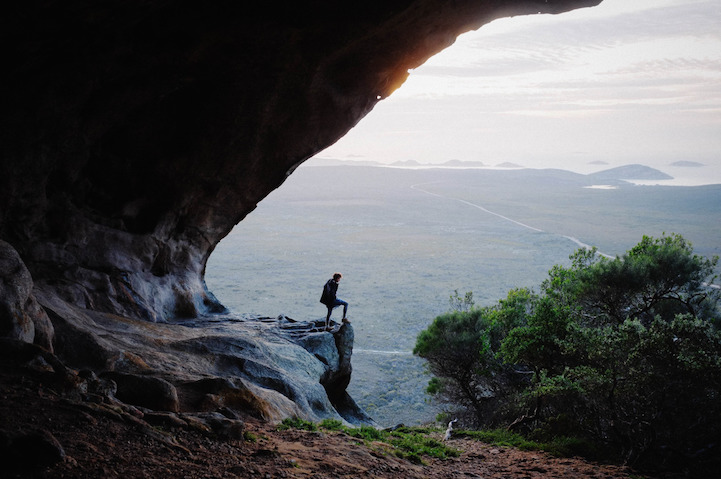 He could clearly smell the boiling of Tea powder in the kitchen and also could hear the sound of steel Tea cups being placed on the kitchen platform and then the sound of Tea being poured into those cups.
After about two minutes, Mrs. Joshi walked into the veranda again with a tray full of six Tea cups..
Seeing her at the door, Pankaj Sarma quickly got up from his chair and forcibly grabbed the Tea tray from her hands, despite stiff resistance from her, and served it to his assistants..
Since they have not seen their boss doing anything like that before, Pankaj Sarma's assistants were amused with their boss's gesture..
Later sipping Tea, Pankaj Sarma asked Mrs. Joshi, "Bhabhi.. aap ne ye nahin pooche ki kaise aana hua Pankaj..".. (Bhabhi.. You didn't ask me why I have come to your house today)
With the same flowery smile only she owns, Mrs. Joshi replied, "Main kyun poochungi Pankaj.. Jab aaye ho tho tum nahin bathaoge kya.. ?? .. " (Why should I ask.. Having come you shall any how reveal that to me)
Then taking her by surprise, Pankaj Sarma told her everything that had happened at the Wardha station.. Then he said, "Bhabhi.. To be honest I was very hesitant to come here since am not sure whether you are all still in this house or not..
But after seeing the train stopping at the same place; my standing at the same place; and the cement sofa at the same place exactly as they were twenty two years ago, in 1984, my inner self had told me that, if all these things are at the same place as they were twenty two years ago then your family also must be staying here at the same place..
There may not be any logic in my thinking Bhabhi, but I believe more in the acts of God than in the worldly logic.. I found them all as signals of God signalling me to go to your house but I don't know why.. Now please tell me Bhabhi.. Is everything fine in your house..??
Am not sure but I don't think yes.. Therefore God had sent me here today because you need my assistance and because the time had also come for me to do something in return to you and your family for all that you have done to me in 1984, the year I went to Delhi for IAS coaching..
Now please tell me Bhabhi.. Where is Shyam Bhaiyya.. Why is that he hadn't come out so far.. Is everything fine with him.. Please tell me Bhabhi.."
For a few seconds,
There was a deadly and threatening silence in that veranda room.. Pankaj Sarma and his frozen assistants were silently looking at Mrs. Joshi, without even battling their eye lids..
Mrs. Joshi, with her head completely bent down was quietly looking at her open palms.. Pankaj Sarma's sharp brain could notice that she was trying to compose herself and was also trying to prevent a flood of tears flowing down from her eyes..
Therefore, without forcing her much, Pankaj Sarma was quietly waiting for her reply..
However, before Pankaj Sarma nor any of his assistants could even imagine what was happening in front of their eyes, it happened, sending shock waves all over their bodies.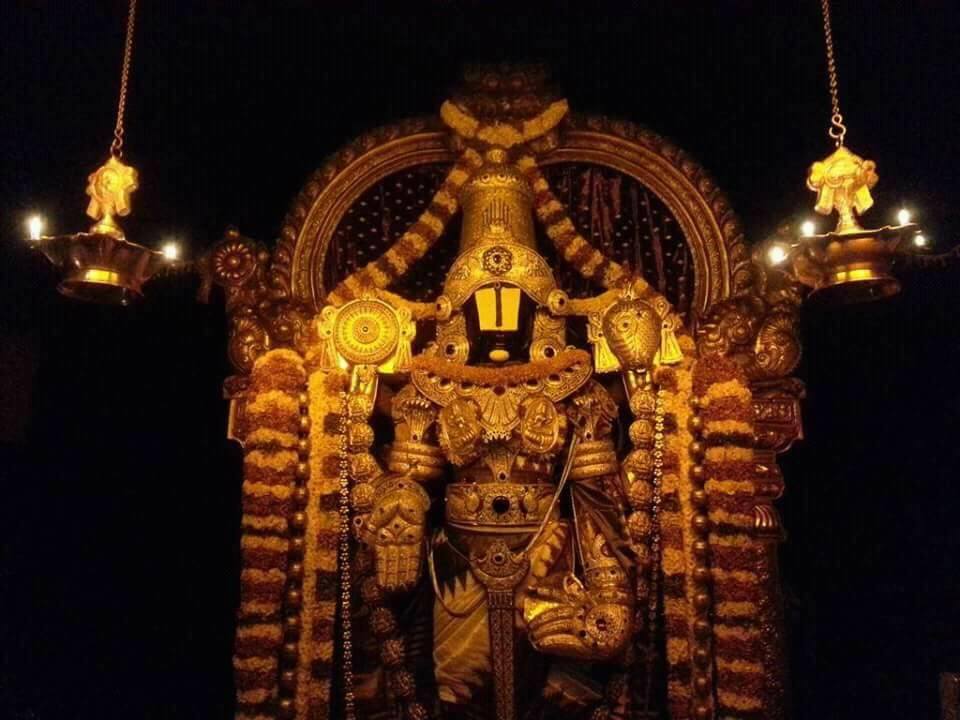 Please Click Here to read the concluding part of this story
WARNING : All rights whatsoever concerned with this story belong solely and wholly to Narrenaditya Komaragiri – as it's writer and creator – and anyone violating the same, by trying to copy a part or full portion of this story for any other website, Facebook page, novel or book,T V Serial, short film, feature film or for some other commercial purposes, is liable to be prosecuted under criminal laws of Indian judiciary.
Love
Narrenaditya Komaragiri
narrenaditya@tirumalesa.com
To know more about the author please click here