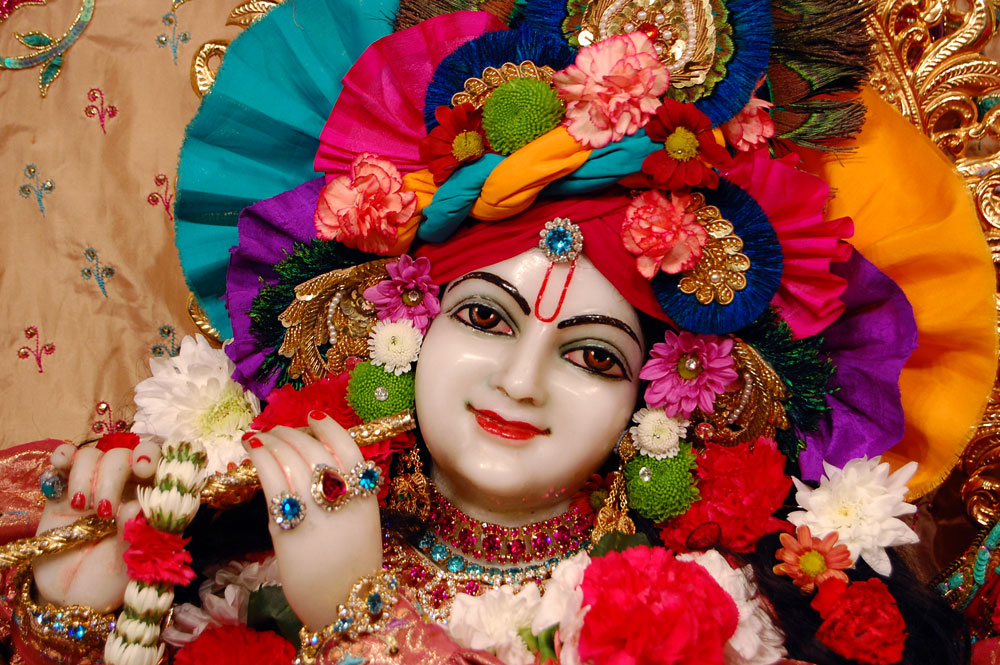 "The Script of God is much more perfect than all the human writing in this world and much more impeccable than all the scientific theories that have been strongly formulated by hundreds of brilliant Scientists and Nobel laureates belonging to the Earth." – Yours Obediently
While some coincidences defy logic; some defy Science.. While some defy human intellect; some are too mysterious to believe but at the same time emphatically tell the humanity that "God exists and exists right in the middle of you".
Here's one such mysterious but a divine coincidence that authoritatively confirms our belief in the existence of God..
Please Continue Reading
This mysterious coincidence occurred sometime during the year 1984.. One day, during that year, the Grand Trunk Express – India's one of the oldest long distance super fast trains that still runs between Madras and Delhi – had met with a small accident near the Wardha railway station in Maharashtra.
As a result, the train had to be forcibly halted there, for a much longer period than scheduled, for repair and other maintenance activities..
After about half an hour of impatient waiting in the train, a 22 – year old lazy young guy by name Pankaj Sarma and his friend got down from the second class compartment of the train ..
Both were terribly hungry..
Looking around, they slowly walked through the whole stretch of the platform, firstly, to inquire what's wrong with the train and secondly to find out if there's any food available for them to eat.
Unfortunately, the engine driver told them "the train will not be able to move for another two hours"; and the food vendors told, "the entire food in the station is sold out"..
Terribly frustrated with those completely disappointing replies from the engine driver and the food vendors, while Pankaj had started walking restlessly on the platform; his friend had sat down on a nearby chair.
Pankaj was finding his hunger just unbearable.. The feeling that, "I will not be able to eat anything for a few more hours" was making him all the more restless..
After about five minutes of time, a thirty plus year old pious looking man, with a Sandalwood Govinda Namam inscribed on his forehead, slowly approached Pankaj and asked him,"Looks like young man, you are very hungry.. Want me to to serve you some food..??.."..
Surprised with the sudden appearance of that man beside him and more so with his question, Pankaj involuntarily nodded his head in affirmative..
With a smile, that Maharashtrian, whose name is Shyam Rao Joshi, told Pankaj,"my house is at a furlong distance from this station.. I can offer you food if you come along with me.. This train will any how not move for another two hours, so, we can quickly go home and come back".
Joshi appeared like God to Pankaj.. Then, showing his friend to Joshi, Pankaj requested him, "he's my friend and we are travelling together.. May I bring him along with me.. He too is very hungry .."
With the same smile, Joshi replied,"most welcome"… After about eight minutes of silent walking, all the three reached Joshi's house..
On arrival at his sweet home, Joshi introduced his wife and his cute 4 – year old son, Gaurav, to Pankaj and his friend.. Then turning to his wife, Joshi told her in shudh Marathi language,
"..आमच्या शेजाऱ्याने मला सांगितले की एका ट्रेनचा अपघात झाला आहे आणि म्हणून ती गाडी आपल्या वर्धा स्टेशनवर थांबवण्यात आली आहे.. हे ऐकल्यावर मी तिथे अडकलेल्या प्रवाशांना आपण काही मदत करू शकतो का ते पहाण्यासाठी तिकडे गेलो..
तेथील प्लॅटफॉर्मवर मला हे दोन तरुण विद्यार्थी अन्नाशिवाय उपाशी असलेले आढळले… दुर्दैवाने स्टेशवरील सर्व खाद्यपदार्थ संपून गेले आहेत आणि म्हणून तुझ्या परवानगीशिवाय मी त्यांना आपल्या घरी जेवायला बोलावले आहे.. तू त्यांच्यासाठी काही पोळ्या करू शकतेस का… मी त्यांच्यासाठी बटाट्याची भाजी बनवतो.."
(Our neighbor told me that a train met with an accident and is force stopped at our Wardha station.. So I went there to find out if I can be of some help to the stranded passengers there ..
There I Found these two young students starving on the platform for food.. Unfortunately, all the food items in the station were sold out.. So I invited them to our house for lunch without your permission.. Can you please prepare some Chapathis for them.. I shall prepare aloo sabzee)
With a sweet smile only she owns,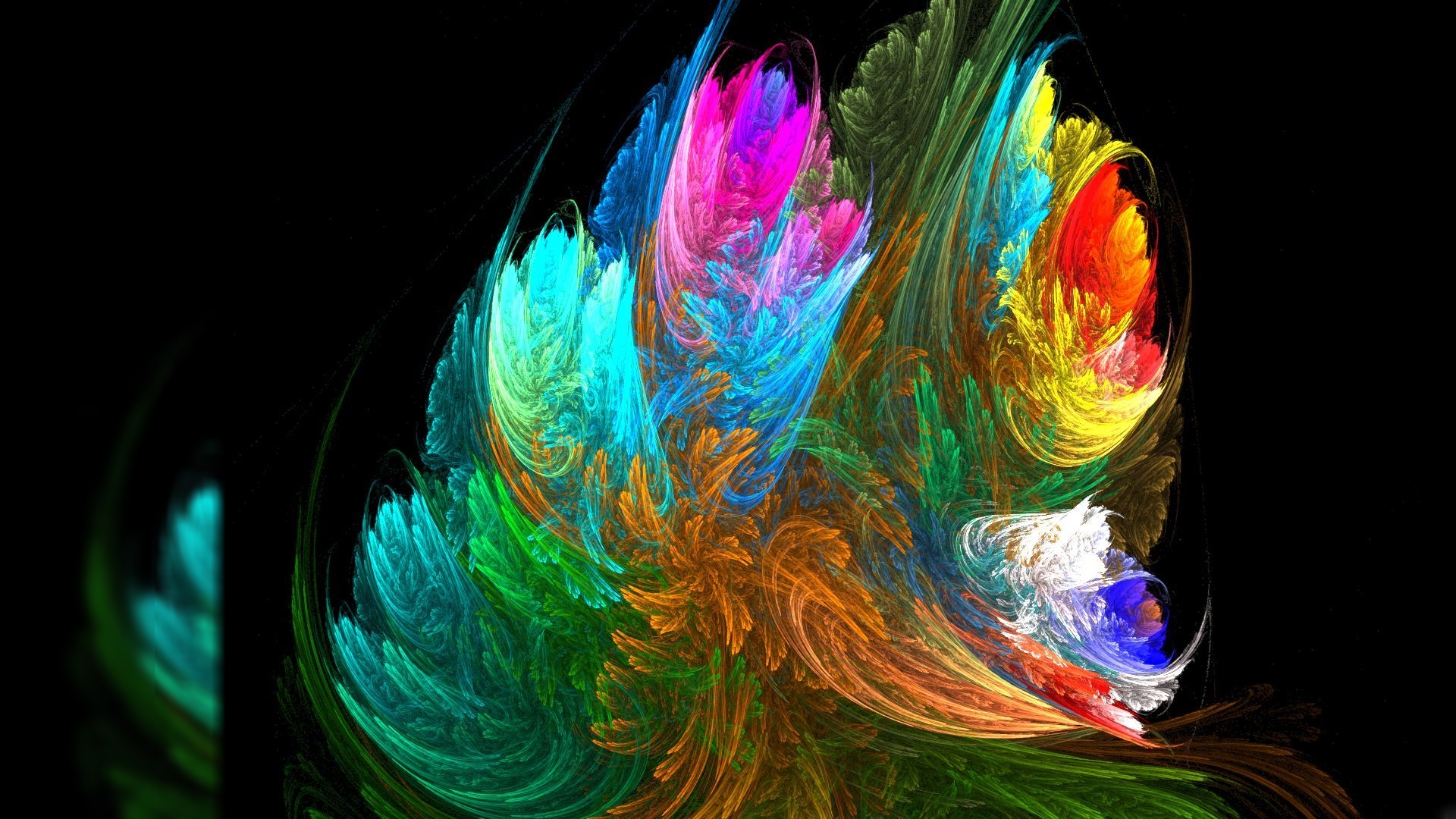 Joshi's wife, who was a pregnant that time, said "with pleasure" and walked into the kitchen.. Asking his two young guests to relax, Joshi too went into the kitchen to assist his wife..
Seeing his beloved father going into the kitchen, to help his Mother, the 4 – year old Gaurav too followed his father, to help his Mother in her cooking.. Before going into the kitchen, he turned back; came to the guests; and in a cute voice, said,
"There's a small baby in my Mother's stomach.. So we should not trouble her much.. My Dad told me.. But you don't worry.. Am there to take care of her.. Food will be ready for you in about ten minutes.. Until then please relax.. I will go and help my Mother.."
Saying so, the boy first boarded a nearby chair and switched on the ceiling fan; and then went running into the kitchen.. Although felt sweet with the boy's cute words, Pankaj and his friend felt really embarrassed for troubling a pregnant lady at such an odd time.
After about two minutes, Pankaj slowly got up from his chair and very hesitantly walked into the kitchen to know if he too can be of some help to that noble couple.. But he paused at the entrance looking into the kitchen..
And remained there amused, watching the cute Gaurav assisting his mother, pressing the Wheat flour for Chapathis; and Joshi cutting vegetables sitting on the floor.
It was such a lovely and wonderful sight for Pankaj to watch.. Looking at Pankaj, the lady asked, "want some water..??"
Saying, "no", Pankaj asked that lady in a very low and hesitant tone,
"Bhabhi.. May I help you.. I know cooking.. Really feeling bad sitting idle when a pregnant lady like you is struggling to feed someone whom she's seeing for the first time in her life.."
Smiling with the same sweetness of a flower, the lady replied, "So what you are unknown to us.. At least from today we will be knowing you.. Rishte ban jaathe hain bhai.. Usme kya hain.. Tum aaram karo.. Main banaathi hoon Chapathi.."
For a moment, Pankaj felt,"am seeing something in my life that I have never seen before"..
Amusing Pankaj furthermore, the cute Gaurav said, "Aththithi Devo Bhava.. So says my grand father.. Please go and relax mama.. I will manage"..
Left with nothing much to say, Pankaj slowly walked out of the kitchen, telling himself, "We can never win over a family where even children are taught such "utthama sanskara"..
After about twenty minutes,
Joshi served piping hot Chapathis, with Aloo curry, to Pankaj and his friend.. While Gaurav assisted his father serving water to the guests, Joshi's wife sat in a chair, watching her busy son..
Appreciating the taste of the food, Pankaj and his friend immensely thanked Joshi and his wife more particularly the cute Gaurav.. After about ten more minutes of discussion on a few unimportant topics, Pankaj took leave from the couple saying,
"..I can never forget this hospitality in my life.. In a world where there are useless sons throwing their parents on to the streets, here's a noble couple, in this part of the same world, doing such great service to complete strangers like us..
I shall sincerely pray to God, in whom I trust the most, to give me an opportunity to offer your family something in return sometime in my future.. That time I shall visit your house again.. By the way, I finished my post graduation in Economics and going to Delhi to obtain coaching for my Civil Services examination.
I want to become an I A S officer in my life.. It's my dream.. I don't know whether I will meet you both again in my life or not but this day and your hospitality will forever remain in my memory.. Please bless me.."
Saying so, Pankaj sat down on his knees and touched the feet of the noble couple.. Later, despite stiff resistance from the whole family, he forcibly pushed a fifty rupee note into the tiny pocket of Gaurav, saying,
"My sweet Gaurav.. This is just a small gift from this new mama.. Buy some chocolates for yourself and also for the sweet sister in your Mother's stomach.. I will never forget your cute face in my life.. God bless you dear.. Bye."..
Saying so, Pankaj gently kissed Gaurav on his left cheek and walked out of that house with a heavy heart.. PERIOD
Exactly Twenty Two Years After That Incident

In the year 2006.. India's one of the most popular super fast trains, the Grand Trunk express, was speeding from Chennai to Delhi.. It was about to enter a station..
As it was approaching the main platform of that particular station, the great Grand Trunk express met with a small accident and came to a gradual halt.. Engine driver immediately got down from the train and alerted the station staff..
All the staff members of the railway station came running to the train and started assisting the engine staff.. Fortunately, passengers inside the train could not know what had happened to their train and why did it stop in an unknown station..
After about fifteen minutes, the railway announcer made an announcement saying, "The super fast Grand Trunk express going from Chennai to Delhi had to be halted in this station due to a technical snag in it's engine.. It may take about two hours for our staff to repair it..
Indian railways deeply regret the inconvenience caused to you all.. Beloved passenger on board.. We request for your kind cooperation.. Dhanyavaad".
Just to prevent the passengers from panicking, the announcer did not deliberately say about the accident to their train.. Left with nothing much to do, passengers one after the other started coming out of the train..
At The Same Time
A handsome looking 44 – year old man, with a long sleeved white shirt neatly tucked into his trousers, got down from the A C First Class compartment of the train.. Closely following him, two policemen and two more men in plain clothes came out of that compartment.
After getting down from the train, that man, with great majesty in his gait, looked around to know what that station was.. He couldn't find any name board nearby.. Then turning to the policeman, standing attentively beside him, he asked, "what is this station.. Find out.."
Saying "yes sir", the policeman halted a railway porter hurriedly passing from that place and asked him, "What is this station"..  "Wardha" said the porter and sped away..
The handsome man who was sipping Tea, that moment, suddenly paused his sipping of the Tea, on hearing the name of the station, and looked all around that place once again, as though searching for something or for someone whom he had lost there quite long ago.
Then he s..l..o..w..l..y turned his head and kept looking into one direction for a longtime.. After about two minutes of silent staring into that direction, he lifted his head up and looked at the open skies.
Then, as though someone was calling him, he turned his head to the four men standing behind him and said, " Follow me.. We shall go in that direction.. I will move first and you all move behind me from a fifty feet distance.."
Unable to understand why their Boss suddenly wanted to go in that unknown direction at an unknown place, the four men standing behind that handsome man that moment, kept looking at each other, with great surprise in their eyes.
While those two policemen were that handsome man's security guards, the plain clothes men were his assistants who are from the department of central intelligence..
And that handsome looking 44 – year old man was Additional Joint Secretary, I A S, Ministry Of Home Affairs, Govt. Of India, New Delhi..
And his name is..
P..A..N..K..A..J… S..A..R..M..A.
Please Click Here to read part two of this story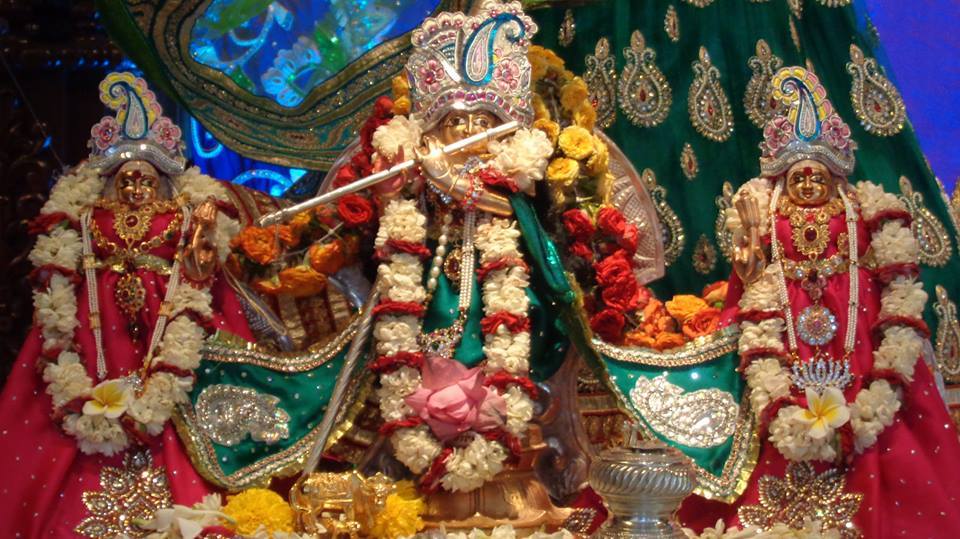 WARNING : All rights whatsoever concerned with this story belong solely and wholly to Narrenaditya Komaragiri – as it's writer and creator – and anyone violating the same, by trying to copy a part or full portion of this story for any other website, Facebook page, novel or book,T V Serial, short film, feature film or for some other commercial purposes, is liable to be prosecuted under criminal laws of Indian judiciary.
Love
Narrenaditya Komaragiri
narrenaditya@tirumalesa.com
To know more about the author please click here