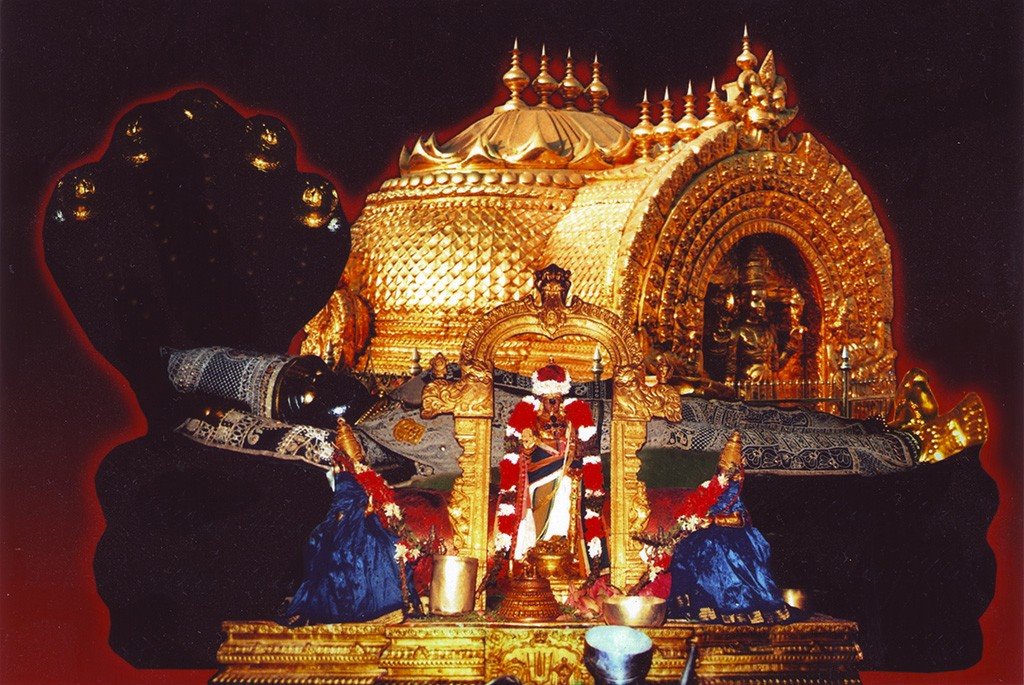 "Am not anything that you are not.. Don't ask me to help you, when the divine design does not enable me to do so.. In fact, I will be extremely happy if you disbelieve me, discard me and leave me alone.." – Sriram Sir
Please Click Here to read the previous parts of this story.. Now please continue reading this part..
Before taking you into the main story,
I want to share with you a few unknown facts about Sriram Sir.. Since this is unfortunately the last part of this incredible true story, I will have to share with you these facts, right at this moment, just because I may not get another opportunity in my life, to write about Him, again..
It is my eighteen months dream now to write this story but due to some factors beyond my control, am concluding this story,abruptly now.. Right from the beginning, Sriram Sir, much to my expectations, was not keen on my writing of this story and tried to discourage me but with my persistent requests had very reluctantly obliged..
Since,it's not fair to disclose here what those factors are,I shall pause at this point and take you straight into the story.
Firstly. please go through the following facts about Sriram Sir
You must have read the above quote of Sir on the top of this story..In his own words,that is Sriram Sir for you..So humble and so full of humility who bluntly refuses to accept anything that he karmically, dhaarmically and cosmically does..
If he wishes to come out of his shell and compromises on his privacy for us,trust me,Sriram Sir would be the most powerful living spiritual personality on this planet today, with millions of followers all over the world and billions of dollars income every year..
However,causing disappointment to many, Sriram Sir had chosen to remain incognito in a secluded place in Hyderabad and had thus decided to communicate with only those chosen few of his followers, whom he very fondly calls 'my spiritual friends'..
Among these spiritual friends of Sir,there are many who are simple human beings and who are always noble in their mind and humble in their deeds..
Of course, there are also many who are learned, illustrious and distinguished among these friends of Sir but surprisingly they are all so full of humility in their words, their deeds and actions and you shall not find any bureaucratic or aristocratic aura around them..
Whenever,we all meet in Sir's public appearance meetings, we all greet each other with all the warmth in the world and exchange greetings with one another.. We all believe in T.S. Eliot's "the one for all and all for one" theory..
The surprising fact here is that, "most of these distinguished personalities are what they are today, only after their years of association with Sir, that began in the earlier days of their career.."..
Most importantly,in my fifteen years of association with Sir,I haven't come across a single politician or a minister or some other political figure, in our meetings.. Am not trying to say that all the politicians are bad or corrupt but only trying to say that "it is what people think about them"..
Sir maintains strict discipline and doesn't allow anyone – who is not disciplined in life, not noble in mind and not humble in their deeds – enter his fold.. Whether or not you believe, I will have to say about one finding that I have found about Sriram Sir..
In my years of observation of Sir,I have found that there's always a celestial 'Maya Chakra' protection around him,that doesn't allow any unscrupulous character or anti social element enter his cosmic field of communication.. All such elements are somehow be driven away from him.. This finding of mine is hard to accept but is a fact you must believe.. PEACE
Many famous self styled gurus and God men of the modern world, who are not even a shade closer to Sir, are doing everything in their life for publicity and money, whereas Sriram Sir, who can recreate anything in Nature,just loves to be on his own, beyond the reach of even the biggest among the biggest, the richest among the richest and the strongest among the strongest in this world who are desperately waiting to meet him but in vain..
Sriram Sir, doesn't have any need today to meet such gigantic personalities nor has a necessity to do silly gimmicks like removing a gold chain from his collar; Vibhuthi from air and a dark siva linga from inside his kurta, to impress them..These are silly tricks which any street smart magician can also easily do..
Now, tell you what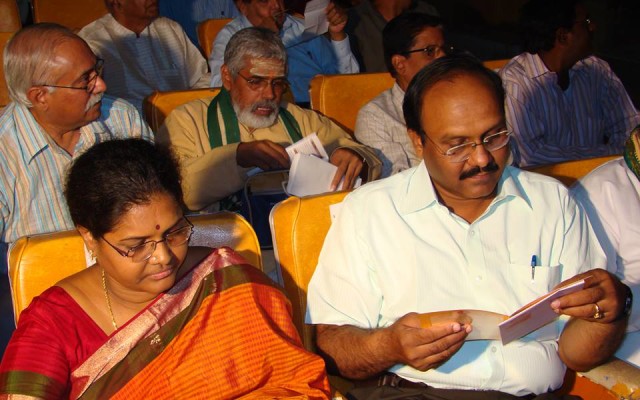 The world may never get to know what Sriram Sir does, but he had performed many great cosmic feats much bigger than any of the above mentioned feats and much beyond the imagination of the common man, but never in public, and only in the private rooms of his friends' houses and in the presence of a few..
He had even given a small Lakshmi Narayan idol to Mrs.Leela, wife of Prof. Sivarama Krishna, retired head of the dept. of English, Osmania University,..Sriram Sir was his student in the university and today Sri Sivarama Krishna is his ardent follower..
Mrs.Leela,who is not among us today,wrote a book on the different names of Govinda and invited Sriram Sir to their house in Nallakunta – the place where several of Sriram Sir's meetings have been taking place for years – and had given him the first copy of the book..
After receiving the book from Mrs.Leela,Sriram Sir spread his right hand in front of the couple..Later,the couple,much to their shock,saw a small Lakshmi Narayan idol emerging out of the skin beneath Sriram Sir's right hand wrist..Sir then gifted that idol to Mrs.Leela saying,"here's your Govinda.. He had come to bless you.."..
Now tell me..Can any Nobel laureate or a scientist explain this phenomenon to us..??..
Later,sharing her experience with a few of her friends and followers of Sir, Mrs.Leela, a highly learned lady by herself, said,"the idol was very hot when Sir gave it to me.. It was like a hot fresh baked bread.."
In spite of doing so much, Sriram Sir still refuses to come into public and always stays away from all the attention of the world.. Only on one or two occasions in a year we get a chance to see him and if lucky talk to him..
Finally, my beloved reader,
I agree you are an extraordinary genius and the most outstanding intellectual living on this planet today, however,do not try to show your intellect and wisdom to the world by posting a silly comment in the comments column just in case you disagree with what am saying or dislike something about my writing..
I know there's no rule that everyone should believe what am saying about a glorious personality in this story but think for a moment..All those involved with Sriram Sir are great distinguished personalities, scientists and IAS officers who are enjoying a credible status in the society today..
Am also openly mentioning some of their names in the story ..Can they be wrong..If so,do you think they will leave me if am wrong..
So, please engage your mind before you engage your tongue and exercise great caution in posting your comments to this story because hundreds of thousands of people all over the world are reading it and among them there are also many ardent followers of Sir who are silently reading it, wherever they are..
I know only those who are destined to read this story shall read it and those who are not shall not..If you have a sick mind, that doubts every happening in this world, then I request you to please leave this site immediately at this point and I will be thankful to you if you never come back..
Because,
What you are going to read today, in this concluding part, is something that you haven't heard or read before.. Am a witness to this great cosmic phenomenon that occurred right in front of my eyes during a meeting in Prof. Sivarama Krishna's house in Nallakunta, Hyderabad, on the Indian Republic Day of 26th January, 2004..
Through this great cosmic event, the first live miracle of Sir that I have seen in my life, Sriram Sir had quite emphatically proved to the world that he's not only seeing our tomorrow but is also controlling our tomorrow..
Before taking you to that incident, let me continue the story from where I had left it in the previous part. last Friday.. Please don't be in a hurry to read the story and do not rush to read the end..
Unless you follow the events in a chronological order, you will not be able to understand that miraculous event.. Even otherwise my friend, not everyday in your life you would be reading such an incredible true story so relax and enjoy reading this part the way it is meant to be read and enjoyed.. PERIOD
On that 7th day of October, 2000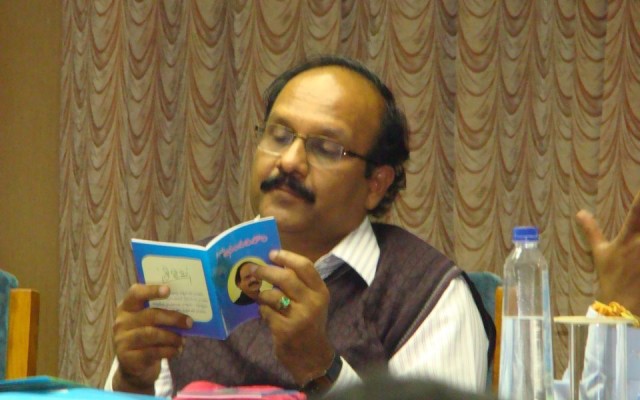 Before I could even move from the place, I was thus far standing, and before I could reach Sriram Sir, he swiftly walked down the steps and reached the car to board it.. I went into a deep shock.. And then it happened..
Sridhar Rao garu,who was just a few feet behind Sir,quickly pushed everyone around him; reached Sir in a second; and then showing me to him uttered something in his ears and then swiftly waved his hand at me, asking me to come to them quickly..
I almost jumped from the first floor and landed directly in front of my beloved Sriram Sir,for whom I have already by then developed a great amount of love and admiration..
By the time I reached Sir, he was erasing the wetness of his hands with a hand kerchief and was looking at me without any noticeable expression in his eyes..
I greeted Sir with folded hands and in response,he forwarded his right hand towards me, inviting a shake hand from me..
I quickly moved my right hand forward and introduced myself to Sir,saying,"Good evening Sir,am Aditya "..Sir replied in a soft tone,"Hello Aditya..Nice meeting you..Please accept my congratulations..Wish you give me many more opportunities in future as well to congratulate you often"..
(Sriram Sir has a unique soft voice that will have an imposing and long lasting impression on your mind if you are listening to it for the first time in your life..Same thing happened with me that day and it is still happening regularly,ever after..
Secondly, even today I don't understand why is that he congratulated me in our first meeting although I haven't by then achieved anything noteworthy in my career.. This is a surprise to me,even today,and may be it would be one forever..)
In response to his compliments,I had shy fully said,"thank you very much Sir".. Then, as though reading my thoughts as well as my life, Sir said,"do all that you can in your life cheerfully and carefully and leave the result to him..
Do not worry about anything in your life..Everything in this world is predetermined and well determined right from the movement of the blade of the grass to the movement of the monster..
So why should you worry about anything in life when there's nothing in your hands.. He is always there with you.. Just offer Him your prayers with a smile and not by following elaborate rituals which he never asked you to follow..
As long as you follow rituals you shall remain like an aircraft running on the tarmac without taking off.. Come what may, never be depressed and never be sad in your life.. Tears and pains come and go..We are humans..
However,you must realize that the one who had given you the gift box of smiles and happiness had given you the gift box of tears and pains too..Only you didn't notice..And when you realize and accept this truth of life, no problem in this world can give you pain nor bring tears to your eyes.. Your smile is the symbol of your acceptance to God..So please keep smiling forever..All the best.."
"If Lord Krishna speaks English,it would be like this" ..With that sudden thought deep inside my mind,I reverentially thanked Sriram Sir, whom I have certainly identified and accepted forever that day as the true personification of divinity.. PERIOD
For a few years thereafter, there wasn't anything dramatic in my life although I have met Sriram Sir on a few occasions and on a few works one of which was the book release function of my father's Telugu book  "Manu Dharmasatram" which was held in Hyderabad on the 13th of November, 2004 on the eve of the sixtieth wedding anniversary of my beloved parents.. (Marriage day was on 14th)..
Sir attended this function on the condition that he will not be invited on to the stage.. He sat through the whole function, silently among the audience, after teasing my beloved eight year old second daughter, Amulya Komaragiri,for a few minutes..Today,both my daughters Alekhya and Amulya are the staunchest followers of Sir..
One day, some time during the first week of January, 2004
I went to see my parents in their Padmarao Nagar apartments in Secunderabad..As I was entering the elevator, I saw Sridhar Rao garu coming out of it.. We then paused for a few minutes in his car parking area, discussing about Sir..
During that discussion, Sridhar Rao garu told me about an amazing incident involving Sriram Sir and Sri. Chebrolu Venkata Subrahmanya Sastry, who is one of the most renowned and influential astrologers of South India..
Sri Sastry,who was also an Advocate by profession,had spent a good deal of his time with Bhagwan Sri Ramana Maharshi in His Tiruvannamalai ashram..It is said that there's not a single chief minister in South India who had not consulted Sri Sastry for preparing their astrological chart..
Now,here is that great incident about which Sridahr Rao garu told me that day
Am presenting this incident in my own way based on the information given to me by Sridhar Rao garu.. From what I understood from him,this was what has happened in Sri Sastry's house during that amazing incident.. Please go through
For more than thirty years now,Malladi Venkata Krishna Murthy is a popular Telugu story and novel writer with hundreds of thousands of Telugu readers all over the world,including yours lovingly,as his fans..
Murthy is a very noble personality with a great spiritual bent of mind and is a staunch follower of Sriram Sir..On fine day,he told Sir about Sri Sastry and requested him to go with him one day to the house of Sri Sastry just to see him..
Sir said,"okay but on one condition..You should introduce me to him just as your friend and not tell him anything about me..I will sit quietly beside you..You then ask him to prepare my astrological chart and let us see what is going to happen thereafter.."
One fine morning,Sir and Murthy went to Sri Sastry's house..Murthy introduced Sir to Sri Sastry saying, "He's my good friend Sriram..He is working as a senior English lecturer in the Institute Of Electronics in Hyderabad.. He has some plans for his future..I told him about you..Can you please prepare his chart..??
Saying"certainly", Sri Sastry took the date of birth details of Sir and also his fees and then requested both of them to come after two days and collect the chart..
Promptly after two days,both Murthy and Sir landed in the house of Sri Sastry..Sri Sastry welcomed the unusual guests into his house with folded hands..Sir entered the house with a gentle smile as though he had already seen what is going to happen in the next few minutes in Sri Sastry's house..
Firstly,coffee was served to both Sir and Murthy..Later,Sri Sastry,who is physically a very heavily built personality and who was also old in age ,got up from his chair with a great difficulty and slowly came to the chair where Sir were sitting..
Then bending his body slightly before Sir and after looking deep into his face,silently for a few seconds, he said,"..In my decades of study I have mastered the science of Astrology and was never even once wrong in my predictions..
In my enormous career,I have prepared the astrological charts of many glorious personalities including the charts of central ministers, business men ,industrialists and also of the chief ministers of states.. However,for the first time in my life I am blessed to prepare the chart of a rare and outstanding divine personality like you..
As I told you,I was with Sri Ramana Maharshi for many years..Just a few days before his departure from this world, Bhagwan called me and said,
"Sastry.. During the last phase of your life you will have the darsan of Sakthi.. Now after seeing you today I believe what Bhagwan had told me turned true.. You are that Sakthi Roopam about whom Bhagwan had said that day..
It's not me who is saying this but your astrological chart in my hands which is saying this..In view of my old age, ill health and my heavy body am unable to prostrate before your holy feet.. Please forgive me and bless me.."
("..ఒరేయి శాస్త్రి.. నీ జీవితపు చరమాంకం లో నీకు శక్తి రూప దర్శనం కలుగుతుంది అని సెలవిచ్చారు.. నేడు  మీ దర్శనం భాగ్యం చేత భగవాన్ వాక్కు నిజమయ్యింది అని నాకు అర్థమవుతోంది.. ఖచ్చితంగా మీరే ఆ శక్తీ రూపం.. ఇది నేను చెప్పట్లేదు ఈ మాట నా చేతిలో వున్న మీ జాతకం చెప్తోంది.. వయో భారం చేత, నా అనారోగ్యం చేత, నా భారీ శరీరం చేత నేను మీకు పాద నమస్కారం చేయ లేకపోతున్నాను దయచేసి నను మన్నించి ఆశిర్వదించండి .." )
Huh..Really what an amazing and emotional incident..???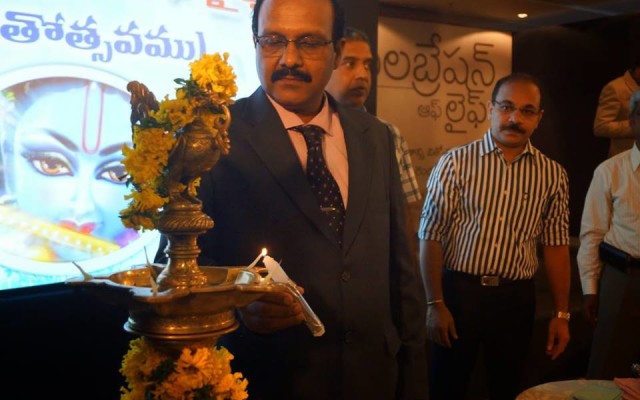 I had tears in my eyes after listening to it from Sridhar Rao garu.. After narrating that incident to me,he gave me Sri Sastry's phone number in Hyderabad and asked me to meet him immediately..Although I do not believe in Astrology, I still called Sri Sastry, the same evening, and took his appointment for the next day..
The next morning when I went to meet Sri Sastry, at his residence in Vijaya Nagar Colony in Hyderabad, he was sitting in a dilapidated condition in a more dilapidated building, just like a worn out King sitting in the ruins of his kingdom, after losing a great battle..
Why like that ..??.. I couldn't dare to ask Sri Sastry but reading the doubt in my face, he said,
"There was a time I used to go around Chennai in rich Daimler cars and today I do not even have a small bicycle.. From extreme riches to great poverty; from extreme limelight to terrible darkness, I have seen all in my life..
With my own experience am telling you today.. Fate and destiny are the two most powerful forces in this world no king could ever defeat..Therefore,do not take anything in your life for granted..Nothing is permanent not even your age, time and glory..
Of course since you are with Sriram Sir, you need not worry about anything in life..Stay blessed forever.."
Profoundly thanking Sri Sastry, from deep within my heart, I left for my home. .My sole idea of meeting him that day was to see the great personality who had seen Sakthi Roopam in Sriram Sir..
Later on the 24th of January,2004
Sri Sastry called me on my mobile and said,"Aditya,I have requested Sriram Sir that he should come out frequently and give darsan to some of his followers..He accepted my request and agreed to meet us all once every month..
However,he had put a condition that only those I (Sri Sastry) invite should attend the meeting.. The first meeting is there at 5.30 pm on this 26th at Prof.Sivarama Krishna's house..Am inviting you to attend it and I say you must attend it.."
"How can I miss it sir..I will certainly attend..But please allow me to bring my sister and father to attend the meeting along with me..They will kill me if I attend Sir's meeting without them",I hurriedly replied..
Saying,"okay" Sri Sastry disconnected the call..
And that led me to the first most miraculous incident,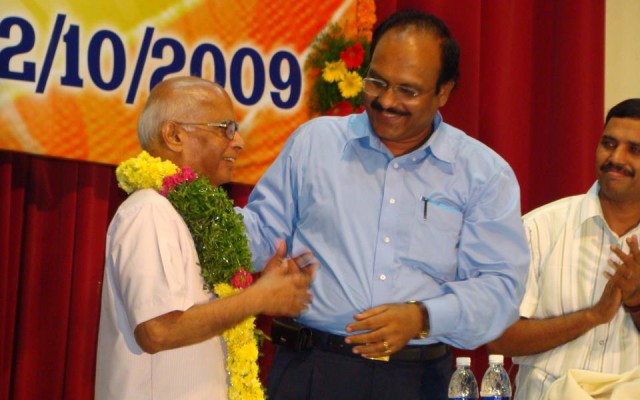 That I have ever witnessed in my life i.e on the 26th of January, 2004.. Unaware of all that is in store for us that evening,myself,my father and my sister reached Prof.Siva Rama Krishna's house by 5.15 pm… There were already quite a few people in that mid sized drawing hall in the professors house..
Notable among them were Prof.Venkateswar,head, Dept. of Commerce, Osmania University; Sri Poranki Dakshina Murthy,author of "Oka Yogi Aatma Katha" which is a Telugu translation of "An Autobiography Of A Yogi" written by Paramahamsa Yogananda; Mrs.Vimala Sarma, the proud recipient of Indian govt's prestigious Sahitya Academy award..
Dr. K.V. Krishna Kumari,one of the most renowned psychiatrists of India; GVG Raju, a popular Telugu film producer; Srinivas Raju, IAS, currently the JEO of Tirumala Tirupathi Devasthanams board and Venkatram Reddy, IAS, who is also currently the JEO of TTD in charge of Padmavati amman Temple in Tiruchanoor..
(Both these IAS officers are followers of Sir right from their Osmania University days and would meet Sir often,those days,in his room in the Vidyanagar area of Hyderabad to discuss about their preparations for the civil services exams..Not sure whether Reddy is still there with TTD today but Raju is there on the Tirumala hills in service of the holy Lord)
Sharply at 5.30 pm, Sriram Sir arrived on his Blue scooter..We all got up in his honor and greeted him with folded hands..With his customary smile,he greeted us back and sat in a sofa beside Sri Sastry..While we all sat on the mattresses on floor,elders like my father,Sri Sastry and of course Sir sat on sofas..
I sat closely to the left side of Sir and my sister sat to my right side..
Hereafter,please read every word carefully..
Before the commencement of meeting,Sriram Sir gave a small Orange colored envelope to Sri Sastry..
Sri Sastry reverentially accepted it from Sir and unfortunately the envelope slipped off his hands while he was placing it in his lap..Not a big issue..Still we all silently felt bad because we thought"the grand old man should have held it carefully with both his hands because it is something precious that is given by a divine reincarnation like Sir"..
After about five minutes of time, the meeting began with Sir placing a question before us,"..Does free will exist.. ??.." was the question..Many gave many answers..Some said "no" and some said "yes" and a back bencher like me kept looking at everyone with a blank and expressionless face..
Then Sir asked Prof.Sivarama Krishna,"Sir..You are an voracious reader and extremely knowledgeable in such matters..What is your opinion..??.."..
The professor replied saying,"opinions keep changing with the passing of time and phases of life..In my earlier days of career I had a profound belief that free will exists but now after many experiences in life I have my doubts both for and against free will.."
Then Sriram Sir asked his professor,"Sir..I know you have Gospels of Paramahamsa book with you..Then let us refer to that book and know what Sri Ramakrishna Paramahamsa says about free will.."..Listening to that,Srinivas Raju quickly got up from his place and reached the book shelf in the hall..
As we were all eagerly observing,he pulled out the book of "Gospels Of Paramahamsa" from inside the shelf and handed it over to the professor..The professor casually went through the pages of the book but could not find any suitable answer..
Later,for about half an hour,everyone searched the book to find some answer..After some time, Sir asked Srinivas Raju to read out loud which pages he was searching..Mentioning the page numbers first (for example : pg.no 76 or pg.no.125 or pg.no.187 etc..)
Raju then started reading out loud what was written in those pages.. Eg : "Sir in page number 125 so and so matter is written"..
Sir was quietly listening to everything being read out by Raju..However,nothing concrete came out from the book..After a few more minutes of discussion,Professor Venkateswar told Sriram Sir,"Sir you are a siddha purusha and avatara purusha whatever you say about free will is final.."
With a gentle smile Sir replied,"Dear professor please don't put such big allegations on me..Am just a nobody.. But as far as I know God has not given free will to humanity and it doesn't exist.."..
At that point,Sri Sastry said,"Sir..You are a divine incarnation and there's no about it..I have prepared your astrological chart and noticed this point..I was never wrong in my predictions in my decades of career so cannot be wrong even today..You are undoubtedly a divine incarnation.."
Brushing off what Sri Sastry said, Sir then asked him,"Sastry garu..Please open the cover I had given you and read out what is written in that.."
Sri Sastry slowly took the cover into his hands and carefully opened it..We were all curiously watching.. Sri Sastry first took out a photo of Radha and Krishna and had shown it to us..There was also a photo of Sri Sai Baba of Shirdi in that cover along with a Vibuthi packet from the Shirdi temple..
Then,Sri Sastry slowly took out a white paper from inside the cover with something written on it.. After silently reading the content in it, he looked at Sir for a few seconds with literally tears rolling down his cheeks..
He could not read out the content so Sri Poranki Dakshina Murthy,who was sitting close to Sri Sastry, got up from his place; gathered the paper from Sri Sastry and loudly read it's content thus sending shock waves across our minds; across the hall; across the city; across the world and across the whole universe..
To our good fortune except those sitting in that small drawing hall no one else,either in this world or in this universe ,would have felt those shock waves that moment..
And here's what was written in that small half sized paper
Dear Sri Sastry garu.. Best wishes to you and your family on this most important day of Republic Day of India..
1. When I give this cover to you it will slip off from your hands..
2. When the discussion on free will begins, Srinivas Raju gets up from his place and takes out the book "Gospels Of Paramahamsa" from inside the shelf…
3. Raju reads out loud the paragraphs from pages with numbers so and so..(Sir had mentioned the exact page numbers but I do not remember what they are)
4. At 7.30 pm,(exact time) Prof.Venkateswar would be saying ,"Sir you are a siddha purusha and avatara purusha"
5. After that, you would be saying,"sir..You are a divine incarnation and there's no about it.."
Poranki Dakshina Murthy concluded..
There was a shocking silence for a few minutes in the entire drawing hall with blank and confused faces staring at each other..Unable to bear with the intensity of the cosmic shock,my sister,Hiranmyi,could not control her emotions and broke down into loud tears..
Words in English dictionary are inadequate to describe my condition..In an utter frozen state,I just kept looking at Sir not with devotion but with fear..The fear we normally experience when we suddenly come across a great force that we have never seen before in our life..
As though he observed my fear,Sriram Sir,undoubtedly the most powerful divine reincarnation of Lord Krishna living among us today,looked at me with a gentle smile,with his eyes clearly conveying to me the following unforgettable lines,that moment,
"Am not writing about what is going to happen in future but only saying that what I will write shall happen in future..So free will doesn't exist"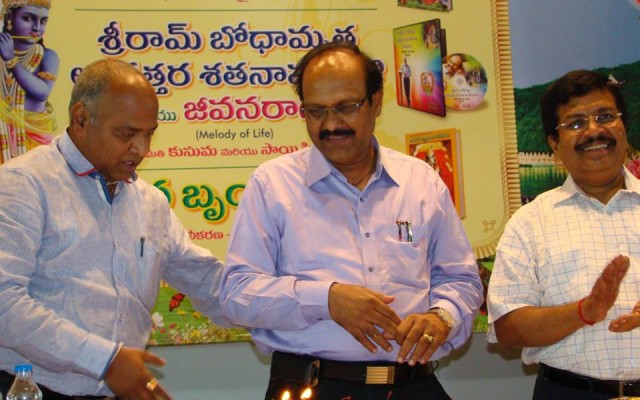 Conclusion
That great cosmic event had an everlasting impact on my mind which am sure shall remain forever for many lives to come..After that divine experience, I have also realized that ".. Sriram Sir is not only the ruling master of our fate but is also the cosmic designer of our future.."
With that firm belief,I have ever since completely stopped worrying about anything in my life or career..I have also surrendered my two daughters,their future and their life to the divine Lotus feet of Sir..
I have gradually stopped all the ritualistic prayers and had also stopped visiting temples just because Sir very clearly told me that "God exists everywhere around you and not only in temples"..
There are many amazing incidents that I wanted to share with the world but forced to conclude the story today.. These are two personal incidents, of which is about my mobile, I want to share but if only he permits me to do so..
Am meeting Sriram Sir,at a friend's house this Sunday,and shall request him to permit me to write an Epilogue to this story..If he permits, I shall post the Epilogue and write those incidents and present before the world next Friday,if not "Thank you very much for your time my dear friends"..
"When the wind blows,the degree of the angle in which the branch of a tree would swing is also predetermined.." – Sriram Sir
Please Click Here to read Conclusion –  Part Two of this story.
Love
Narrenaditya Komaragiri
narrenaditya@tirumalesa.com
To know more about the author please click here