"O' health, health.. The blessing of the rich.. The riches of the poor.. Who can buy thee at too dear a rate, since there is no enjoying this world without thee" – Ben Jonson, Volpone
Anusha Pathak
Is a 6 – year old cute daughter of Reshmi Pathak and G.K.Pathak, a working couple from Kolkata, India.. Just like any other sweet child on this planet, Anusha is also the cynosure of all eyes of this humble family.
Life was on a song for the whole family with Anusha being the only focal point.. In a way, whatever Anusha says in that house is law and whatever she does is followed by everyone.. In fact, Anusha sets the rules and everyone follows.
If Anusha plays a game, the whole family cheers; if Anusha plays a musical instrument, the whole family dances; If Anusha sings a lullaby, imitating her Mother, the whole family showers praises; and if Anusha tells a story, the whole family applauds.
And tragically today,
While Anusha is suffering all alone lying numb in bed – moaning with excruciating pain in her head – the whole family is constantly in prayers seeking Anusha's speedy recovery from that life threatening disease that had suddenly held her captive since May, 2016.
What a tragic transformation for the little doll Anusha, from a cheerful girl to the girl lying unmoved in the bed; from a singing girl to the girl moaning in pain in hospital; and from a story telling girl to the girl quietly listening to prayers about her.
How cruel can fate be sometimes and how unkind be God..??.. Nevertheless, let God be God and humans be humans coz everything in His kingdom happens for a reason; and happens for a cause.
Therefore, He Who had given the problem to Anusha shall give the solution too ; and He Who had given the pain to Anusha shall give the relief too..
But what happened to Anusha..???.
Please go through..
I receive many number of mails every week from readers all over the world.. These readers, out of their sheer love and respect for me, share with me their inner most pain filled feelings and innumerable endless problems and seek my guidance and direction in finding solace to their feelings and solutions to their problems.
I too sincerely wish to provide solutions to all their problems.. However, am a human being too and have my very own constraints and problems.. As Rousseau said, "man was born free but everywhere he's in chains".. So do I.
Still, to the best of my abilities, I try to respond to all the mails I receive from all my readers but am often failing to do so, mainly due to my limited typing abilities and secondly due to too much of work load upon me.
(As I have said many times before, my typing speed is terrible and I type all my content using just the index finger of my right hand.. Sometimes, I get terrible pain in my right hand wrist after I type a lengthy article.
Will you believe me, if I now say that I have typed the entire content of my life changing book, "God On call' using only my index finger.. This by itself is a bigger miracle of the Lord than all the twelve spellbinding miracles that I have presented in the book). PERIOD
However, I always make it a point to respond to all those mails of the readers whom I feel are in an extreme state of dejection and despair and who are also on the verge of complete collapse..
To all such readers, who are suffering from acute depression and melancholy, I give some specific time and talk to them over phone for almost an hour listening to their problems and discussing their solutions.
Most importantly, I motivate them to look beyond all their problems, at that more beautiful life, and further advise them to "live it the way it is meant to be lived".. BEAUTIFULLY.
If they still give me ten reasons to die, I still give them hundred strong reasons to live and live forever.. I also make them laugh throughout my conversation..
Most of the times, I observed that, "even those who have never laughed so loudly in their life are laughing very loudly when in conversation with me"..
But do you know why.. ??
Because only a person like me,
"Who had gone through all the unlivable situations of life; who had waged many tremendous battles with many grave situations accorded to him by the inhuman world; who had passed through many dark tunnels of existential loneliness; and who had also seen many problems in his life and gone through many miseries"
Know the true value of smiling at life and only such person can spread smiles all over the world.. This is all a hardcore training session in Nature and this is how a few chosen ones like me are trained by the Cosmic Trainer called, "God"..
And it is with this training and with this strength that I provide my beloved readers the much needed courage, not only to face the problems of life but also to battle them with the best of their abilities.. I always keep telling all such readers six important points..
I now request you to please take a note of these vital points because you too may find them useful as they provide answers to many questions that are there in your mind for a longtime.
ONE : Without keeping it's solution ready God will never give us a problem.
TWO : The name of the problem may be different but the pain is the same for all.
THREE : Even God acts according to the laws of Nature.. So submit all your problems to Him and surrender completely to His holy feet and wait for the result.. Because you never know what is kept in store for you.
May be it is for this reason alone, Lord Sri Krishna had told Arjuna, during the Mahabahrata war, "Karmanye vadhikaras te.. Ma phalesu kadachana.. Ma karma phala hetur bhur.. Ma te sango 'stva karmani" (Bhagwad Gita – Chapter Two verse 47) which means,
"You have a right to perform your prescribed duty, but you are not entitled to the fruits of action.. Never consider yourself the cause of the results of your activities, and never be attached to not doing your duty".
FOUR : God may not give you everything you ask for but shall certainly give you everything that you need.. So be judicious in seeking favors from God and seek only what you deserve because God helps the needy and not the greedy.
FIVE : Under His rule, "there's a right and ripe time for everything".. Your time too may be not very far away.. So, have faith and trust Him fully.
SIX : Most of the good things in life, including God, enter through doors of adversity.. Your current problem too may be one among them.. Who knows..??
Now, let me come to the most heart breaking point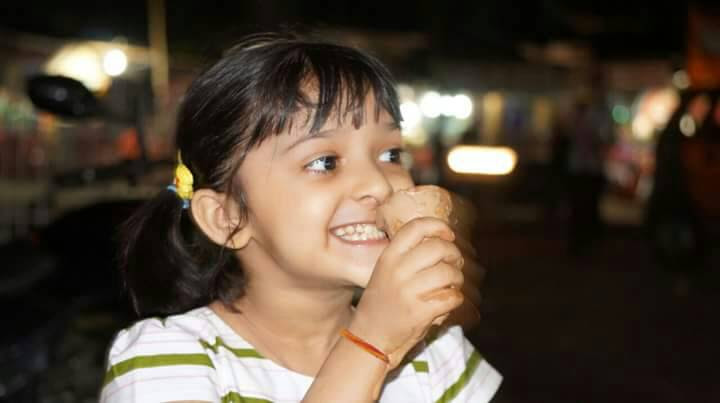 Recently, on one evening, while I was watching an IPL match on T V, I have heard an email notification on my mobile.. The subject read, "please help a desperate Mother"..
After looking at the subject, I have opened the mail fully and with a shattered mind kept reading the whole content.. It was a lengthy mail, however, it was the most heart breaking mail I have ever received in the last two and half years.
After finishing the reading of the mail, I just remained devastated in the sofa, with a heavy heart and with tears in my eyes.. Remained so, silently in that condition, for a few more minutes..
Later, wiping off my tears, I quietly looked at the large portrait of Lord Venakteswara that was there on the wall of my drawing room.. He was smiling.. I got the answer.. And then I have decided to publish this article.
That mail was sent to me by Mrs. Reshmi Pathak, a reader from Kolkata.. You can see her in the above photograph..
After reading her mail, I spoke to her the next morning and took a few details from her and also told her that I would be publishing this article and seek blessings for her cute child from all my beloved readers from all over the world.
Here's the mail sent to me by Reshmi Pathak
Dear Aditya Sir,
I am mother of a 6 year old angel.. Her name is Anusha Pathak.. We are from Kolkata.. Our life went topsy turvy on 11th of june 2016 when she was diagnosed with inoperable brain stem glioma ( brain tumor)..
I am sharing a few facts here and seeking your divine intervention and guidance to get blessings from Shree Venkateshwara.. We had immediately booked ticket for NIMHANS Bangalore on 16th of June and went there for her treatment.
They immediately suggested a surgery for her brain as it had accumulated water and that needs to be drained out. Her head was shaved for the surgery.. At that time, my husband suggested we keep her hair with us for reasons not known to me then.
It was the most restless and helpless night we have ever spent waiting for our turn.. Since it is a Govt hospital the situation was very chaotic.. Early morning one doctor came and told us .."What are you doing , why are you waiting here take her to some other place and get the surgery done.. Don't waste time ."
Alarm Bells rang  and we immediately left for Apollo KH hospital in Melvisharam where there was a neurosurgeon who was a relative of my sister in law..The first thing this doctor said was that we need to understand that this is incurable condition and the prognosis is very bad.. Time is less for our baby.
He said he would insert a VP Shunt pipe which will drain the excess fluid in the brain to her stomach and that's the best he can do.. This surgery happened on.18th of June 2016
While we were coming to the hospital we saw a road that led to Tirupathi.. After a few days my brother in law came to see us in the hospital and the visit to Lord Venkateshwara was planned .
Online tickets were booked for my husband and my brother – in – law's family and the drashan time was fixed for 4 pm the next day.. I then booked a cab for them to Tirumala..
The magical day started.. First the name of the driver who came to take them was Balaji.. Secondly my husband reminded me to give him my daughter's hair that was shaved in the hospital.
Thirdly they went and the darshan was completed in 1.5 hours and they were back..We felt this was nothing but miracle.. Prabhu Darshan for my husband was spell binding and he felt blessed.. We started praying to Lord Venkateshwara since then.
We then got to know about cure to brain tumor through banerji protocol in kolkata this is homeopathy and their medicines have cured thousands in the last 30 yrs and followed in 180 countries.
We miraculously got a internal contact and managed an appointment.. Medicines started and Anusha showed steady progress till 16th DEC when she started getting headaches and could no longer sit.
She was hospitalized in ICU on 16April, 2017 due to excessive cough and she.came home on 24th April.. We are worried about her health and praying to the almighty daily for her recovery.
After.coming home my husband suddenly told me about a book name God On Call written by you.. I ordered for it online and read all the stories.. I felt that God had sent this book to me for a reason..
May be Lord.Venkateshwara wants me do do the Puja you told Protima from Kolkata to do.. I also feel that like you had prayed for that lady to the Lord if also pray for my little princess then she will also recover..
I hereby seek your guidance and have a few questions.. I would be honored if you can share a feedback or guidance or suggest should I do the Puja mentioned in the book or any other puja for my daughter.
Thanks and Regards,
D.Reshmi
…………..
That is the content of Reshmi's mail and I don't think there's any further need for me to write more about Anusha's condition here..
Now, Here's My Humble Request To All Of You My Beloved Readers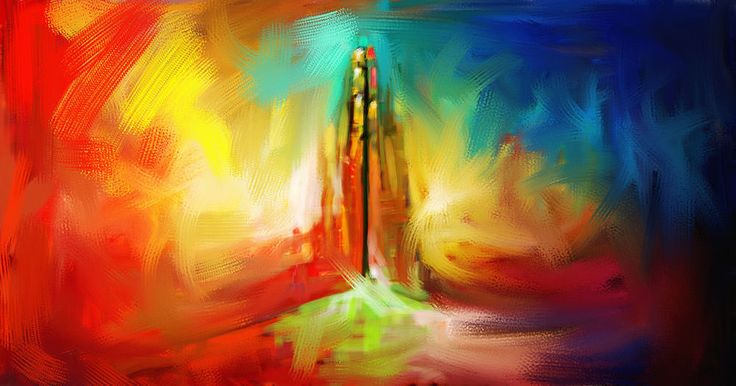 The very next day, after I received that mail from Reshmi, I have started praying to my beloved Lord Venkateswara for a speedy and complete recovery of Anusha.. Am also to the best of my abilities sending divine energies to her, through my prayers, everyday.
Secondly, I have also posted Anusha's condition in our 'Tiru Sriram Sir' WhatsApp group where there are many learned Tirumalesa readers from all parts of the world.. These are the readers who have attended Tirumalesa – Bhagwan Sriram Sir meeting held in Hyderabad on the 24th of December, 2016.
I have added Reshmi to this group and requested all the other readers to pray for Anusha.. They too have quickly responded and have started praying for Anusha.. Thankfully, there's a little improvement in Anusha's condition at the time of writing this article..
Of course, it may not be a remarkable one but certainly an encouraging one for me and a morale boosting one for the hapless Mother..
I know, whenever I strongly prayed to my beloved Lord Venkateswara, for anyone who is suffering from incurable health problems, thankfully He responded quickly and saved their lives.
However, it's not my intention here to say that I pray for anyone.. Prayer here is not entirely in my hands nor can I choose to pray for anyone.. I will be able to offer prayers only for someone when He grants me that strong will to do so, otherwise I can't.. What am trying to say here is,
"On my own I cannot offer any prayers for anyone not even for my own benefit, therefore, please do not jump to a conclusion that I can pray for all and solve all their problems.. I shall never give such a fake impression to anyone which is why am writing this article today just to seek your support for Anusha"
Here's my request : They say, "faith moves mountains" but I say, "there's no need to move any mountains but just join me in praying for our cute little Anusha by following the instructions am giving below..
Important Instructions
Immediately, after reading this article, stop everything that you are doing now; and just close your eyes; and silently recite nine times, the following powerful Sri Venkateswara Maha Mantra that has immaculate powers to drive away any human problem.
I have written a special article about this Maha Mantra, a couple of years ago, and today hundreds of thousands of readers all over the world are deriving many amazing benefits from this Maha Mantra as it is solving many of their unsolvable problems.
If you haven't started reciting it yet start it now for Anusha first and continue doing it for you from tomorrow.. However, from tomorrow, recite this Mantra nine times in the morning for yourself first and then nine times for Anusha..
If thousands of people on Earth are praying so, continuously for someone, then all their prayers shall generate tremendous divine energy, from all the corners of the universe, and forcefully enter the body of the one for whom those prayers are being offered.
In turn, this divine energy shall drive away all the disease causing negative energies from the patient's body and gives her the much needed strength to attain complete recovery.. This is not only a divine procedure but is also a scientifically proven procedure.
This has also been proved in many cases in the history before with the classic example being actor Amitabh Bachchan and his Coolie film tragedy, I think, in 1982..
You may also refer to "Mother Teresa effect" on Google demonstrated by David McClelland of Harvard Medical School.. In his demonstration, this Harvard Doctor had clearly explained how love for someone cures health problems.
Now, Here's the all powerful Sri Venkateswara Maha Manthra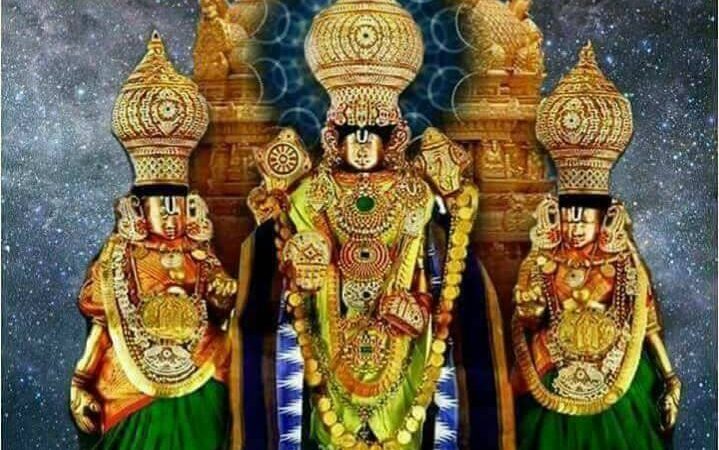 I want you to recite for our beloved Anusha..
"Om Namo Venkatesaaya Kaamitaartha Pradhaayine Pranatah Klesa Naasaaya Govindaaya Namo Namaha.. "..
"ఒమ్ నమో వేంకటేశాయ కామితార్థ ప్రదాయినే.. ప్రణతః క్లేశ నాశాయ గోవిందాయ నమో నమః.." …  (Telugu)
"ऊँ नमो वेङ्कटेशाय कामितार्थ प्रदायिने…प्रणतः क्लेशनाशाय गोविन्दाय नमो नमः .." (Hindi)
"ஓம் நமோ வேங்கடேசாய காமிடார்த்த பிரதாயினே ப்ரனதாஹ் க்லேச நாசாய கோவிந்தாய நமோ நமஹா" ( Tamil)
"ಓಂ ನಮೋ ವೆಂಕಟೇಶಾಯ ಕಾಮಿತಾರ್ಥ ಪ್ರಧಾಯಿನೆ ಪ್ರಣತಃ ಕ್ಲೇಶ ನಾಶಾಯ ಗೋವಿಂದಾಯ ನಮೋ ನಮಃ." (Kannada)
However, Here's One Big Doubt 
A few among you may be having in your mind while reading this article.. "iI everything is pre determined in this world then how can our prayers cure diseases or save lives..??".. Now, let me put it this way..
According to Greek stoic philosopher, Epictetus, "God's will is certain to come about whether we wish it or not.. What is in our power is to make ourselves happy by a cheerful assent to it, or miserable by a futile resistance"..
Let me here – by following all the laws of Karma, Fate, Destiny and Pre Dterminism – tell you that, "may be God had wished so and written Anusha's fate the following way".
"This girl shall suffer from an acute life threatening disease after she turns the age of six and goes through enormous suffering for sometime in her childhood causing endless pain to her parents and other associated family members.
However, as a result of prayers from a large section of people living on Earth for her complete recovery, this girl shall recover fully and attain absolute normalcy over a period of time"
Did you get my point..???
The next time you try to assess any situation in your life or for that matter in anyone's life, this is how it must be viewed from Karma, Fate, Destiny or Pre Determinism point of view if only you wish to view it that way..
Remember one important point.. "Only those who are destined to know about the theory of pre determinism shall know about it and those who are not shall not".. PEACE
Finally, Here Are A Few Words From Me About God On Call Book Which Reshmi Had Referred To In Her Mail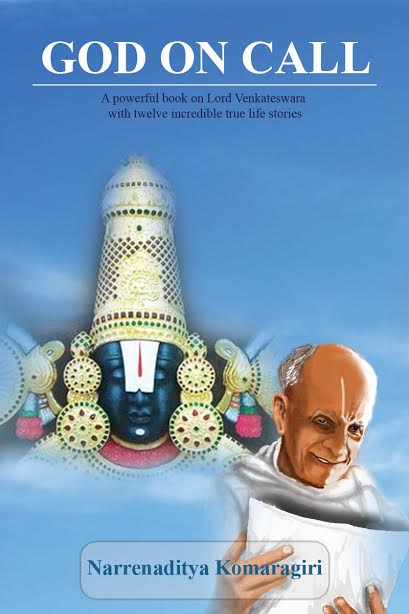 I have written God On Call book not with the intention to make money but with a noble thought to tell the world about the glory and existence of Lord Venkateswara through twelve spellbinding true stories that are based on real life miraculous incidents..
I have clearly mentioned in the book that I shall donate twenty percent of all my earnings to charity.. Trust me.. All these twelve stories are loaded with the divine blessings of Lord Venkateswara and are also endowed with many miraculous powers that benefit it's readers in a big way..
It was only after experiencing the benefits, while reading these stories in Telugu, that I have presented them in God On Call book, of course, in my own style and narration..
Please Click Here to buy this life changing book on our eCommerce website.. Released on 24th March, 2017, this book is going all over the world today and is also receiving many amazing reviews on Amazon where it was recently listed.
You may Click Here to buy this book on Amazon and also to read the five star reviews it is receiving from the readers.
Thanks for your time and for your prayers to little Anusha.. Wishing her a speedy recovery..
"Sarvaloka Nivaasaaya Sreenivaasaaya Mangalam"
Love
Narrenaditya Komaragiri
narrenaditya@tirumalesa.com
To know more about the author please click here