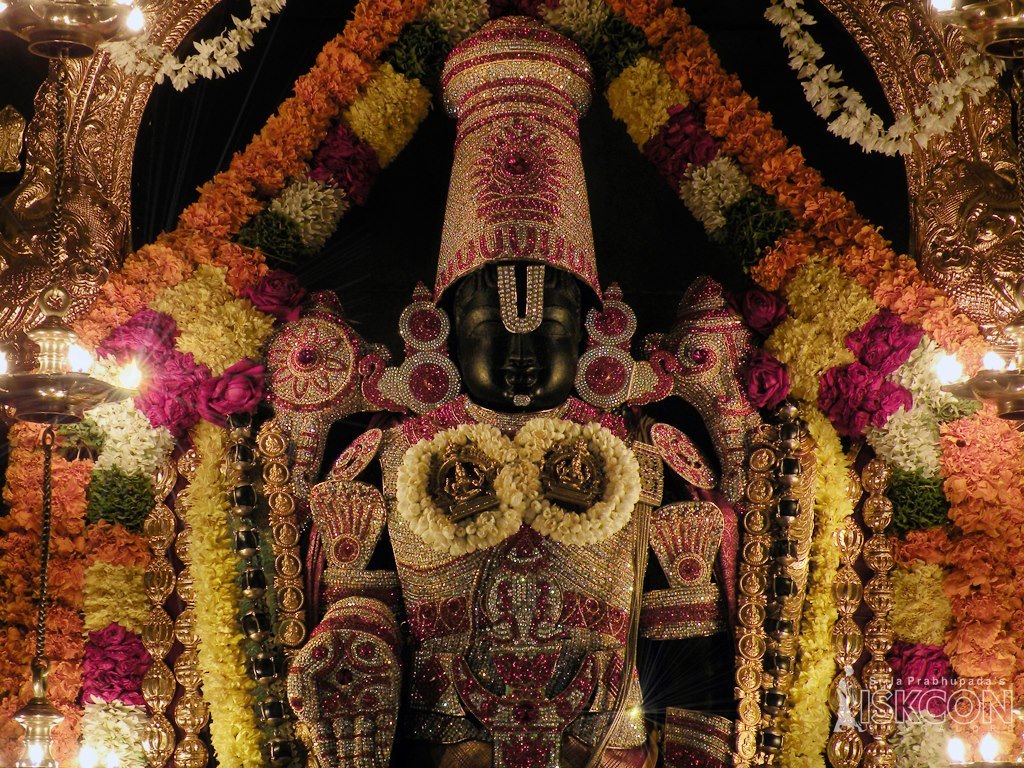 "A prayer full of belief is an antidote to a pain full of sorrow" – Yours Obediently
All of us living on this planet today
Are living with many problems.. Some of us are suffering from diseases; some of us are passing through mental agony; some of us are living with unbearable pain; and some of us are groping in a poverty filled darkness with a lot of uncertainty about our future.
However, the biggest among all these problems, as I have observed and experienced in my own life, is the problem of utter helplessness while going through all such problems.
Sometimes this helplessness alone, during an acute crisis, really lowers our spirits and pushes us into an absolute corner.. It is exactly at such juncture of life we pray for God's intervention.
Many people are mailing me and asking me if there's one Sloka that can offer them some solace during all such agonizing states of helplessness.. There's certainly one Sloka, that I have been constantly relying upon for more than two decades now, whenever am going through any crisis.
Most of the times, this Sloka had solved many of my problems and when it refused to do so it had at least shown me the way to come out of that problem..
Just in case it failed to offer me any major help, for some cosmic reasons, it still had offered me the much needed courage to withstand that problem.. Since it's impossible to personally mail to each and every reader, am now sharing this priceless Sloka with you all through this article, today.
But before that you need to know.
Without keeping it's solution ready God will never give us a problem..
Without keeping it's cure ready God will never give us any disease..
Without keeping it's relief ready God will never give us any pain..
And without keeping it's end ready God will never give us any beginning.
God knows what to do, when to do and how to do at what time, because, behind every such act of HIS divine grace there's a Divine purpose in the beginning and a poetic justice in the end.
As the ardent devotees of Lord Sri Venkateswara, it is important for all of us to firmly believe that our holy Lord is like our beloved Mother and Father rolled into One, a million times, hence, He may not give us everything we ask but would give us everything we need.
Now, here's that powerful Sloka – I now call the Sri Venkateswara Maha Mantra – that would not only grant you immense relief, from any given critical situation, but, would also offer you eternal peace.
"Om Namo Venkatesaaya Kaamitaartha Pradhaayine Pranatah Klesa Naasaaya Govindaaya Namo Namaha.. "..
".. ఒమ్ నమో వేంకటేశాయ కామితార్థ ప్రదాయినే.. ప్రణతః క్లేశ నాశాయ గోవిందాయ నమో నమః.." …  (Telugu)
"ஓம் நமோ வேங்கடேசாய காமிதார்த்த ப்ரதாயிநே ப்ரணத க்லேச நாசாய கோவிந்தாய நமோ நமஹா" ( Tamil)
ಓಂ ನಮೋ ವೆಂಕಟೇಶಾಯ ಕಾಮಿತಾರ್ಥ ಪ್ರಧಾಯಿನೆ ಪ್ರಣತಃ ಕ್ಲೇಶ ನಾಶಾಯ ಗೋವಿಂದಾಯ ನಮೋ ನಮಃ. (Kannada)
"..ऊँ नमो वेङ्कटेशाय कामितार्थ प्रदायिने…प्रणतः क्लेशनाशाय गोविन्दाय नमो नमः .." (Hindi)
Meaning Of The Mantra : "I pay my obeisance to You, O' Lord Sri Venkateswara – the Bestower of success and prosperity and offer You my salutations O' Govinda – the Destroyer of evils and sufferings"
How To Recite It..??
I shall not ask you to recite it as many times as possible in a day, however, I would ask you to spend at least a couple of minutes everyday to recite this powerful Mantra.
All you need to do is just sit or stand in a quiet place, preferably facing East, after taking your morning bath, and recite this Maha Mantra at least nine times.. That's all.. Start doing it right away and share with me and you would start sharing with me your amazing experiences.
I have been reciting so, for many years now, however, that doesn't mean am leading a problem free life today.. But, I can confidently say that am leading a peaceful stress free life by reciting this Maha Mantra as and when I feel the need to do so..
Let me also tell you that I have seen the worst of problems in my personal and professional life which none of you could even dare to imagine..
But, am what am today because this Maha Mantra had not only given me the much needed courage to face any problem, but, it also helped me from succumbing to stress while facing that problem..
This by itself the biggest miracle of life that I have personally experienced many a time and still experiencing today.
Later, in 2016,
Based on this Sri Venkateswara Maha Mantra, I have, as though ordained by Him, invented the all powerful Sri Venkateswara Maha Mantra Puja to save the love marriage of a young Bengali lady.
This Puja is transforming lives all over the world today.. Many readers who have performed this Puja have reported many amazing experiences after performing it.
I have presented a few of those experiences in an article titled, "Incredible Experiences Of Readers Who Performed Sri Venkateswara Maha Mantra Puja" and presented it on this site.. Hare Srinivasa
For many years this Puja was available free for all on this site, but, is now available only in my life changing Divine Book, 'God On Call' (English) that I have presented to the world in March, 2017.
Chapter Seven in God On Call Book gives you the complete details of this Puja and also explains you how to perform it.. In addition to this Puja, this book also presents eleven spellbinding true stories based on real life miraculous incidents.
Readers from India, may please Click Here to buy God On Call (English) book on Amazon India.. You may also read some amazing reviews there.
Abhirama gunakara daasarathe.. Jagadeka dhanurdhara dheramathe… Raghunayaka raama ramesa vibho…Varadobhava deva dayaa jaladhe…
Love
Narrenaditya Komaragiri
narrenaditya@tirumalesa.com
To know more about the author please click here