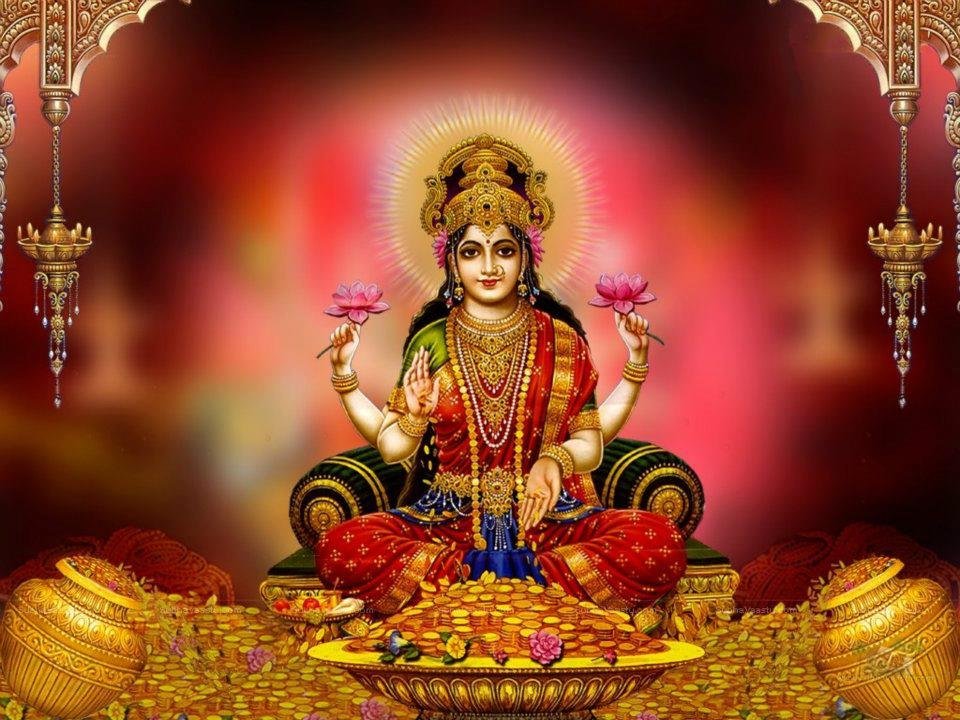 Please Click Here to read the previous parts of this story..Now please continue reading this part..
After that memorable meeting..
With the legendary Sri Madhura Krishna Murthy Sastry and after having an exotic lunch at his residence in Rajahmundry that day,the mystic Brahmin Nemani Subbarao and his friend, Ivaturi Veerabhadra Rao took leave from the scholar extraordinary,after prostrating once again at his holy feet,and immediately returned to Visakhapatnam..
Later, Subbarao for about a month, kept doing what he's always best at doing..Pursuing every work he takes up in life with relentless efforts without worrying about the outcome..
Therefore,despite knowing well that PVRK Prasad is a busy IAS officer and it is not easy to gain access to him,Subbarao still went about calling his residence in Hyderabad,week after week,and received more or less the same reply from his equally illustrious wife,Mrs.Gopika Prasad,..
"..Sorry Subbarao garu..He's not at home..Please try again after a week.."
Subbarao did not understand rather could not understand "..why is that the Goddess Mother Gayathri had assigned a busy person like PVRK Prasad to help me perform the "Maha Yagnam" and why is that She's at the same time making him unavailable to me.."
Poor Subbarao,in spite of witnessing so many metaphysical divine experiences in his life,still thinks like you and me and goes into a dejection mode every time things in his life do not move according to his will and expectations..
It may be so because he's a Mathematics teacher or it may be so because "Rejection gives birth to dejection in the minds of those individuals who always strive for too much of perfection in their life.."..
However,it's time all great task masters realize"Striving for too much of perfection in everything we do in life leads to innumerable health disorders..Therefore,it's always better to be healthily insensitive than to be unhealthily sensitive.."..PERIOD
(…May my beloved Subbarao Maastaaru forgive me for this audacious expression.. )
Regardless of what Her beloved devotee was thinking about Her and about Her scheming of things,the Goddess went about performing Her duty as meticulously as She would always do,and started moving pawns,one after the other,very carefully in Her divine game of Chess..
As a result this was what has happened on one day..
Subbarao,after finishing his daily morning Sandhya Vandanam and recitation of the Gayathri Manthra was busy teaching Mathematics to students at this residence..At about 11 a m,he received a phone call from his friend Bhaskara Murthy…
This was what Bhaskara Murthy hurriedly told Subbarao before disconnecting the phone..
"Subbarao,come immediately to the TTD (Tirumala Tirupathi Devasthanams) kalyana mandapam in MVP (Muvvala Vaari Palem) colony..PVRK Prasad garu is here in a meeting about the demolition of the thousand pillared hall (Veyi Kaalla Mandapam) on Tirumala hills..The meeting may be over in about an hour..So come quickly.."
Without listening to Subbarao's response,Bhaskara Murthy disconnected the phone..
Subbarao requested his students to go home and in less than five minutes was on his way to the TTD kalyana mandapam..However,he left his home not before offering a humble "Namaskaram" to Goddess Gayathri's portrait in the main room of his house..
Now..The Cosmic Drama Begins..
In about fifteen to twenty minutes of time,Subbarao reached the TTD Kalyana Mandapam in the MVP colony..Just beside the mandapam,there's a hall in which the said meeting was taking place..
Subbarao hurriedly rushed into the hall..He was surprised to see the hall over flowing with audiences and media persons..He then looked around for Bhaskara Murthy and found him standing close to the stage..
After seeing Subbarao,Bhaskara Murthy waved his right hand at him asking him to come close to the stage..With a great difficulty Subbarao managed to reach the stage..
Subbarao then noticed that there were three persons sitting on the stage while one was addressing the gathering..
"But who among those three is PVRK Prasad.."…
Subbarao was curious..Just when he was about to ask Bhaskra Murthy and find out who Prasad was,the speaker on the dais announced,"Now I request our honorable chief guest Sri PVRK Prasad to address the august audience"
Amidst a thunderous applause,a sixty three year old radiant looking bespectacled man slowly got up from his chair and reached the microphone..Looking at him,Subbarao thought,"Oooooo…This is PVRK Prasad..And I could finally see him.."
Later,mesmerizing the audiences,PVRK Prasad spoke for about half an hour on many aspects related to the demolition of the thousand pillared hall on the Tirumala hills and also about the Hindu sanathana dharma and spirituality..
After Prasad's speech,the meeting concluded in about fifteen minutes..Prasad then slowly got down the stage and started walking out of the conference hall..Many officials and media persons who wanted to talk to him,hurriedly got up from their chairs and started following him..
Holding Subbarao's hand,Bhaskara Murthy too hurriedly followed Prasad..There were scores of people and meters of distance between them and Prasad..Realizing that they can never reach Prasad if they do not some how reach him quickly,Bhaskara Murthy started pushing everyone aside and took Subbarao close to Prasad..
Still there was about twenty feet distance between them..Prasad by that time reached the car..In about a couple of minutes he would enter the car..Observing all that,Subbarao was all tensed up..Bhasakara Murthy was desperate..
He quickly looked around for some help..He found the organizer of that meeting…Hurriedly rushing to him,Bhasakara Murthy said,"He's my friend Subbarao..There's an urgent need to talk to Prasad garu.. Can you please tell him about us.."..
Pleading complete helplessness,the organizer said,"Am the organizer of this meeting..I have something more important to discuss with him..But am not getting his time and you want me to help your friend meeting Prasad garu..Good joke brother.."
Neither Bhaskara Murthy nor Subbarao was in a mood to enjoy that joke..In fact,Bhaskara Murthy was already looking around for some other help..His hands were fully wet with sweat..
Then he looked at Prasad..
Prasad,at that time,was talking to some official from the Vizag Port Trust..His hand was already on the door knob of his official Ambassador car which means he would enter the car any moment..
Bhasakara Murthy was desperate..So was Subbarao..So was the organizer..And so was everyone around there who came to meet Prasad with their loads of grievances..
In the meantime,Prasad finished his conversation with the port trust official and was about to enter the car..He would have entered too..
But then it happened..
Shocking Subbarao..Shocking the organizer..And shocking everyone around..Bhaskara Murthy shouted.. Loudly..And very loudly indeed..
"Saaaaaar..Prasad gaarooooo"
A fully shocked Prasad,who was about to enter the car that moment,quickly paused and looked at Bhaskara Murthy..
Bhaskara Murthy with folded hands said,"Sorry Sir..This man has something very important to discuss with you..I need a few minutes of your time.."
Waving his hand at him,Prasad replied.."Sure Bhasakara Murthy..But not now..Come to port trust guest house at 4 pm today.."
Prasad left the place..
A much relieved Bhaskara Murthy and Subbarao too left the place..
Later in the evening..
At exactly 4 pm…
Both Subbarao and Bhaskara Murthy reached the Vizag Port Trust Guest house..There were already a few more visitors waiting in the hall,that time,to meet Prasad..
After some waiting in the hall,impatience started building up in the minds of both the friends..Because both of them know pretty well that "Prasad would be boarding a train at 5.30 pm that day to go back to Hyderabad.."..
Then how..??..
The friends started growing restless..
Finally at about 4.30 p m,an office attender came out and told them,"Sir is calling you.."
A much relieved Subbarao and Bhaskara Murthy rushed into the room where Prasad and a couple of others were sitting..While Prasad was sitting in a chair in one corner of the room,the other two were sitting in chairs placed near a wall close to Prasad..
Subbarao and Bhaskara Murthy walked in and firstly,with folded hands,offered their "Namaskaram" to Prasad..With a smile Prasad greeted them and said,"How are you Bhasara Murthy..Please take your seats..Who is this gentleman..??.."
Introducing himself,this was what Subbarao hurriedly said..
"..Sir..Namaskaram..My name is Nemani Subbarao..I am a tuition master from Visakhapatnam..She asked me to meet you so I have come to meet you.."
Now..
Here..
At this point..
The Great Mystic Brahmin Story..
That Began With A Prologue..
And That Had Run In Thirty One Parts Of An Engrossing Flashback..
Comes To..
An End..
My dear reader..If you wish you may please Click Here to read the Prologue of this story once again..In fact,I would suggest you do that to be in perfect sync with the rest of this story..
Now Let Us Come To The Current Story
In brief,Subbarao narrated this whole story to Prasad in about twenty six minutes of time..No one in the room,including Prasad,uttered a word during Subbarao's narration of his "Shocking True Story"..There was an absolute silence in the room all through..
The personal staff of Prasad,although wanted to tell Prasad that "it's time we leave for the station" could not dare to do so after seeing the seriousness in his face..Confining themselves to the wall they therefore just stood in shocked silence listening to Subbarao..
Finally,Subbarao concluded the whole narration saying,"..Sir..It is entirely Mother's decision that you should take the lead and organize everything for this 'Maha Yagnam"..Otherwise how is it possible for a poor Brahmin like me,who is making a living offering tuition to students of Visakhapatnam,to perform an event of such magnitude..
But one thing sir..Mother still made me the richest person in this world not only by talking to me often but also by choosing me,as Her divine tool,to perform this Maha Yagnam..Sir,I don't know what "Punya Kaaryams" I have performed in my past hundred lives to deserve this grace from the divine Mother but am really blessed Sir..
Otherwise why would She choose an ordinary tuition master like me when there are millions of others in this vast world who are greater devotees than me..Therefore as a mark of showing my humble gratitude to the pancha mukhi Gayathri,I have decided to complete five Punascharanas of the Gayathri Manthra before the commencement of this "Maha Yagnam"..
I have already completed one crore and in about a few months from now I will be completing the rest of the twenty lakhs..(One punascharana means twenty four lakhs and five punascharanas mean one crore and twenty lakh times recitation of the Gayathri manthra)..
Subbarao concluded..
For about a minute,there was a deafening silence all around the large room except the gentle sound of the air conditioner..All those in the room.including Prasad,just remained staring at Subbarao without even battling their eye lids..
They just couldn't believe what they have just heard..
Prasad was the first man to break that silence..
Quickly getting up from his chair and reaching Subbarao in a split second,he said"..Subbarao garu..Our Vedas and Sastras very vehemently state that there would still be one portion of nobility in the sin filled Kali yuga..I think to prove this statement right,a few noble devotees like you are made to take birth on this planet..
Then what if you are a tuition master Subbarao garu..You are richer than the richest in this world and mightier than the mightiest..I haven't come across anyone in my life who had done "Koti Gayathri"..
Just hearing that you have recited the Gayathri Manthra one crore times in your life is making every hair follicle in my body stand up in your honor and offer it's salutations to you..Above that you say you have performed penance in Naimisaranyam forests for forty days which again is impossible for anyone like me to even imagine…
And now you say Goddess Gayathri has uttered my name for this divine task..What else I want Subbarao garu..Am really feeling blessed..With Her blessings,I shall certainly do more than my best to successfully organize this "Maha Yagnam..
Subbarao garu..Am now leaving for Hyderabad and will get back to you at the earliest..In the meantime please keep informing me about all the further developments and instructions from the Mother..I shall reverentially obey.."
Saying so,Prasad shook hands with Subbarao and Bhaskara Murthy and then left for the Visakhapatnam railway station..
As though waiting for Prasad,the train surprisingly started in just a few seconds after he boarded it..
Later for a few days,Subbarao had spent most of his hours in the day,in the recitation of the Gayathri manthra almost disconnecting himself with the outside world..
And finally one day..
When Subbarao was very deep in his meditation,the holy Goddess Gayathri spoke to him and said,
"Dear Subbarao..Am really happy with the seriousness you are performing your meditation and with the dedication you are performing your duties..Now the auspicious time has come for you to go and meet the most important person of all,who as a head priest would sit in the "Brahma Sthaanam" and perform this Maha Yagnam with complete reverential attention.."
Saying so,the holy Goddess finally revealed the name of that holy acharya who is certainly one of the holiest among all the holy saints of this modern era; one of the purest among all the purest souls in this world; one of the noblest among all the ennobled personalities living on this planet;
He is also one of the highest in order in the world of spirituality and in performing sacred kriya karmas in many holy Hindu peethams,including in the holy Kanchi Kama Kothi Peetham and Sringeri Sarada Peetham..
The same evening..
Subbarao met both his friends,Ivaturi Veerabhadra Rao and Bhaskara Murthy at his residence and told them about Mother's choice for the head priest of the Maha Yagnam..
They were shocked to say the least..
Bhaskara Murthy quickly said.'Subbarao..We can easily get the appointment of the prime minister but it is impossible to get this acharya's appointment..He is always a busy person conducting "Maha Yagnams" in one or other corner of the world…He would give appointments only to Peetadhipathis..
And you say Mother recommended his name..But what to do Subbarao..We have no option..We just have to move ahead leaving everything to Her..I shall immediately try to contact the Acharya's disciples and fix an appointment with him for our meeting..When it is Her decision to meet him who are we to worry.. So what he is a great acharya he's still a human being like you and me.."
But who is that holy acharya and who is that great spiritual personality whom Goddess Gayathri wanted to sit in the "Brahma Sthaanam" and conduct the Maha Yagnam..???..
Please Click Here to read the next part
WARNING : All rights whatsoever concerned with this story belong solely and wholly to Narrenaditya Komaragiri – as it's writer and creator – and anyone violating the same,by trying to copy a part or full portion of this story for any other website,Facebook page, novel or  book,T V Serial, feature film or for some other commercial purposes,is liable to be prosecuted under criminal laws of Indian judiciary..
Love and regards
Narrenaditya Komaragiri
To know more about the author please click here