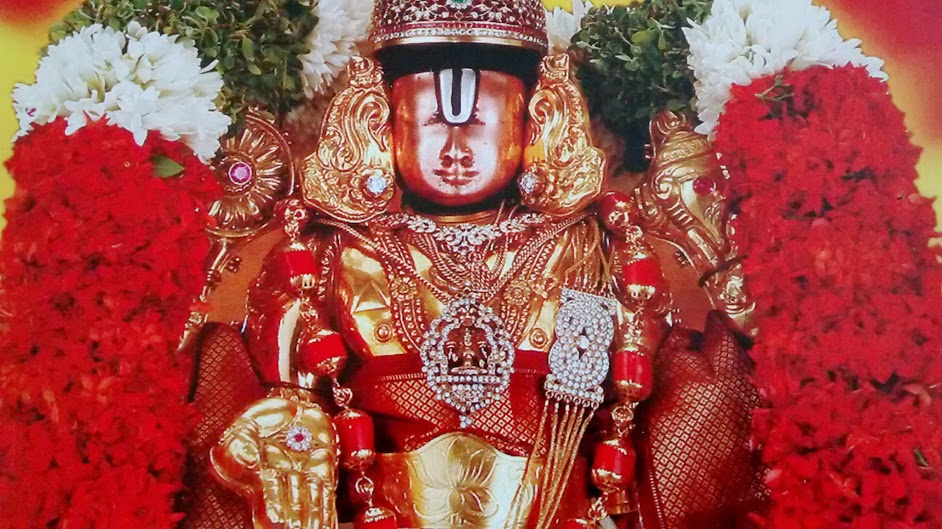 "All I have seen teaches me to trust the Creator for all I have not seen" – Ralph Waldo Emerson, Leader of the American transcendentalist movement 
Please Click Here to read the previous parts of this story.. Now please continue reading this part.
First things first
After reading the previous parts of this story – wherein I have written about how Sriram Sir had emphatically proved, to his select followers, the absence of free will in our lives and the way the cosmic law of pre determinism is shaping and ruling our world  – many readers from many parts of the world have mailed me, asking me some really intelligent questions.
I won't be doing any good to the world if I take you straight into the story without answering these questions, first.. By doing so, am sure, I will be, to the best of my abilities, clearing most of the doubts many current readers of this life shaping true story may be having in their mind, right at this moment, or may be in future.
From the many questions that I have so far received from readers, I shall summarily address these two questions first, of course, with whatever little knowledge that I have acquired from my thorough observation and sincere understanding of Sriram Sir and his philosophy.
Here are the questions
Question One : If everything, small and big in our life; and every movement, major and minor in Nature is predetermined, then why and what should we be doing in life at all.. If we are just puppets in the cosmic puppetry show, then is it not better for us to just sit idle at home and enjoy being part of the puppet show..
My Explanation : If that is all you understood – after knowing that free will doesn't exist and everything in your life is predetermined – then you must know that even your thought about sitting idle at home and your actual sitting idle at home are also predetermined.
However, if you allow me to tell you, then let me explain what does this whole theory of pre determinism mean..
"Sriram Sir's idea of preaching us pre determinism is only to help us understand the concept of God in a better way which would in turn help us surrender ourselves completely and unconditionally to God, and allow Him to take care of every small and little thing in our life.
Because, by doing so, we shall remain less worried about the outcome of our efforts and more focused on the task on our hand and draw more benefits from Nature.. Therefore, it would not be inappropriate if I tell you now that, many great endeavors in our life as well as in this world have failed not because of our in-capabilities but because of our fear of failure"..
I think you agree.. If you agree then it's time you changed your thought process; your outlook towards life, career, relations, God and Nature.. Although not exactly relevant to the context, I shall still present a Sir quote here,
"If you think you are a good for nothing fellow then do you think God is also a good for nothing fellow to create a good for nothing fellow like you".. PERIOD
Now Let Me Tell You About My Own Practice Ever Since Sriram Sir Entered My Life.
Whatever thought that crosses my mind, either regarding my career or regarding my life and my family, I shall just go about implementing it as long as I believe that it is legally and morally correct.
Later, whatever the outcome of that decision is, I shall reverentially accept it as the divine grace of Almighty and then ask myself "what next".. As a firm believer in the theory of pre determinism, I know,
"He knows what is good and bad for me and my family, so, He will give me the right thought and the right result.. Most importantly, I also know that he who had given me the thought had given me the result and he who had given me the result had given me the thought.. So I shouldn't be worrying about either; because am responsible for neither..".
Therefore, if everything that I have planned goes for a toss and fails, I will for sure be upset but still magnanimously accept the whole failure by consoling myself with a simple sentence "even this happened for my good otherwise why would my cosmic dad ever do anything bad to me and give me pain".
And if this is the mindset you can as well develop, my beloved, then I don't see any reason why you shouldn't be merrier and happy in life like me, who despite living in darkness and braving all the odds of Nature is still doing his best to give light to others in the world and drive away their darkness.. PEACE
Please go through the next question
Question Two : If everything is pre determined and free will doesn't exist at all, then what are poorva janma punya karma and paapa karma (Past life noble deeds and sinful deeds).. How are we responsible for those deeds..??
My Explanation : If you look at them from a simple human being's point of view then we may have to conclude that "we have performed some paapa karmas in our previous life so we are now being punished by God in this life.. Or we have performed some punya karmas in our past life, we are being blessed by God with all the good happenings in this life"
However, if viewed from the law of pre determinism's point of view, then we must conclude that "both our punya karmas and paapa karmas of our past life were also pre determined and as a result even this suffering and this enjoyment in this life too are pre determined.. Which means we are not responsible for the punya karmas or paapa karmas either in the past life or in this present life.."
Sounds obscure but if you try to read both the inferences that I have drawn from my study on these two intricate yet simple formulas of pre determinism and free will, then you will be helping yourself in removing all the thick layers of doubts that are currently encapsulating your mind..
If you still have a few more doubts in your mind, then let me share one of my favorite quotes by Epictetus, a famous Greek philosopher, "God's will is certain to come about whether we wish it or not.. What is in our power is to make ourselves happy by a cheerful assent to it or miserable by a futile resistance..".. PEACE
Here's A Beautiful Incident That Gives You A Little More Relevant Information
Sometime during 1990 – 91 a young man, who was brilliant all through his academics, was preparing for the Civil Services examinations.. His only goal in life, at that time, was to become an IAS officer..
He was closely following Sriram Sir and in a way was his ardent disciple.. However, the worry about his exam and more so about it's outcome were predominant on the young man's mind, those days.. Observing his disciple's predicament, Sriram Sir told him these Golden words, one day..
Beloved reader, make a note of these precious words, Sir spoke about God, and hang them on your drawing room wall.. After doing so, trust me, you shall not find another need to follow elaborate rituals in your prayers and visit Temples frequently.. Just read these words at least once everyday and am sure you will live happily ever after.. AMEN
"Do not become anxious about your results.. The secret of peace is to give every anxious care to God.. Don't be in a hurry for anything.. God's clock is never slow, but ours is often fast.. Everything will happen in the best possible way.. Do all that you can.. Be calm.. Leave the rest to Him.. Allow Him to plan for you in a way He wants to..".
Later, that young man did what exactly Sir had asked him to do and prepared for the civil services exams; written the exams well; and had successfully cleared them too.. As a result, he went on to become an IAS officer..
The name of that young man is Srinivas Raju, IAS, currently the Joint Executive Officer of the Tirumala Tirupathi Devasthanams (TTD) board.. In addition to Srinivas Raju, a few of Sir's other university friends too have become IAS officers..
The notable among them is Siva Reddy and Venkat Ram Reddy both of whom are currently working at the secretary levels in the Telangana state government..
The surprising fact here is "among the select followers Sriram Sir is having today, Siva Reddy along with Raghunath were the first persons to meet Sir when they met him, sometime during 1980, in the Psychology department of Osmania University.."
Those days, including Sir, they were all students aspiring to become IAS officers in their life.. In course of time, they have in fact become IAS officers, however, Sriram Sir who had successfully cleared the prelims in the very first attempt, unlike his friends, had for some strange reasons chosen to watch a movie in the Santhi theater of Hyderabad, with his friend Ramesh. instead of appearing for the Civils Mains exam, that day..
Later, Sir had never attempted to write the civil services exam again.. When asked by one of his friends, about this paradoxical behavior, Sriram Sir with a smile had said, "why do you mistake the pretext to be the text of my life"..
Now answer these two simple questions.."Do you think the friends of Sriram Sir had become IAS officers because they have met Sir and received his blessings, or do you think they are destined to become IAS officers in their life, so, they have met Sriram Sir and received his blessings"
Am very clear about my answer but you must think carefully and answer these two simple yet two very tough questions.. Because whatever is your answer, it shall determine the state of your mind and also determine your receptive levels of the laws and the theory of pre determinism… PERIOD
Here's another favorite quote of mine that in a nutshell explains well the concept of pre determinism..
"He who is in fire should resign himself to the will of God.. But he who is not yet in the fire need not throw himself into it" – Abdon Razzaq, Sufi saint in his "Tract on Pre-Destination and Free Will" (Risalah Fi 'al-Qadha Walqadar)..
According to my understanding of this quote, the term "fire" in this context is synonymous to "sin" as well as "crime"..
Now, here are some amazing cosmic events, through which Sriram Sir had thoroughly proved to the world
The Existence Of Pre Determinism In This World And The Absence Of Free Will In Our Life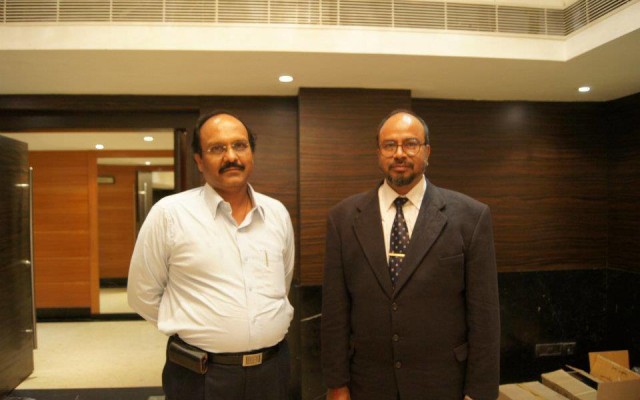 Cosmic Event One : Siva Reddy, the first known man to meet Sriram Sir, had this first miraculous experience as well, sometime during 1980..
One day, a few days after they have met in the Psychology department of Osmania University, Siva Reddy and Sir were sitting in the First Lucky Irani hotel located in the Vidyanagar area of Hyderabad
(This hotel is still there and I as a boy, those days, was residing in the same area of Vidyanagar, just a kilometer from this hotel.. Later, I must have spent hundreds of hours in this hotel during my college days as well as during my Cricket season)
On that day, Siva Reddy and Sir were sipping Tea and chatting with each other in the hotel.. That time, Siva Reddy quoted a Telugu poem written by famous Telugu literary personality, Sri Rayaprolu Subbarao..
After listening to it, Sir had casually told Siva Reddy, "Siva Reddy, I think today is the last day in the life of Rayaprolu Subbarao.. He may die in the night".. To his utter shock, the next morning, Siva Reddy found the news, about the sad demise of the great poet, in newspapers,
It was after this incident, that Siva Reddy had realized that "Sriram Sir is not as ordinary a person as he appears.."
Cosmic Event Two : This incident was narrated to me, in 2005, by renowned Indian film director, Suresh Krishna, who had many Tamil and Telugu block busters like "Baashaa' (Tamil – Rajnikanth) and Indrudu Chandrudu (Telugu – Kamal Hasan) to his credit..
Suresh is an ardent follower of Sriram Sir.. He used to stay in the same hotel in Juhu, Mumbai, where I was staying those days and after a few inter actions with each other, we were surprised to know that "both of us are big followers of Sriram Sir"
One day, while leaving for Chennai, Suresh called me and asked me," Naren.. If you are in the room and have some free time, can you accompany me to the airport.. I have many things to share with you about Sriram Sir but didn't had time.. Thought of sharing with you on my way to the airport.. If okay, then please join me.. Am in the lobby.."
Next minute I was in front of him and the next minute we were in his car to the airport.. During that half an hour of journey time, he narrated me with tears in his eyes, the following series of incidents..
"Naren, I have been following Sir for many years but was always silently praying to him to show me some miracle, if only I deserve to experience one.. He attended the first day of my shooting of Telugu film "Raghavendra" with Prabhas..
During the break, Sir gave me a cover and asked me to open it on the day the censorship of the film is complete.. The shooting was complete and was submitted to censors.. They suggested two cuts.. We went to tribunal.. And finally got the certificate..
After obtaining the censor certificate, I called Sir on his mobile, (if I remember right this was on a day in October, as Suresh said) and told him, "Sir censor certificate is issued.. So I want to open the cover today..I just wanted to inform you.."..
Then Sir asked me "where are you staying", I said "Hotel Green Park (Hyderabad)".. Sir said, "I will come to the hotel in the evening at 7.30.. You may open the cover in my presence..".. I said "Okay Sir"
Later, in the evening, Sir came at about 7.30.. I offered him a few snacks and Coffee.. After about half an hour of discussion, I have very curiously asked him, "Sir.. May I open the cover now".. Sir said "okay"; and I opened the cover..
The Following Points Were Written On A Paper Placed In That Cover
This cover will be opened in my presence in the Green Park Hotel of Hyderabad on so and so date and at so and so time (Exact time with seconds and date were mentioned).
Censor recommends two cuts to your film but you go to tribunal and obtain the certificate.
While your shooting is going on in Annapurna studios,Telugu actor Kota Srinivasa Rao meets with an accident.
During the shooting of your film, America declares war on Iraq and captures Saddam Hussain.
In the World Cup Cricket finals, India meets Australia in Johannesburg, South Africa.. Indian captain, Sourav Ganguly wins the toss and asks Australian captain, Ricky Ponting, to bat first which would later end up as a blunder..
Ricky Ponting and Damien Martyn butcher Indian bowlers and India loses the match by a large margin..
In addition to the above points, Suresh Krishna had told a few more points too but I do not remember what they are.. Continuing the conversation, he gave me the shock of my life when he said,
"Naren, you may just imagine what my mental condition that moment must be, after reading those contents written in that paper.. Sir had clearly yet silently proved to me that day,that
"He is not writing about what is going to happen in future but is authoritatively telling us that what he writes shall happen in future; in the world; in this universe; and in our lives.. Lord Krishna is with us Naren and still we are worried about silly things in our lives"..
Saying so, Suresh Krishna became very emotional.. After a few minutes of shocking silence in the Car, Suresh Krishna then gave me the shock of my life, when he said,
"Naren, after those great moments, I told Sir,,"Sir.. Thank you very much for giving me these most wonderful moments of my life.. Feeling immensely blessed forever.. Sir, with your kind permission may I take a few snaps of your's with my newly purchased Camera.. I have just loaded a new film roll into it to capture a few of your moments in my presence"
Sir said "okay" and I took a few random snaps of Sir.. Later, he said he would take a few snaps of mine.. I gave him the Camera and he had wonderfully shot like a professional and captured some poses of mine.. In that fashion we both have exhausted the 36 snaps of that film roll..
Then Sir asked me,"Suresh.. Shall we check if there's any photo studio nearby and find out if he can develop the roll and give us the photographs in an hour..".. Saying "sure Sir" we both came out of the Hotel and found a studio near the hotel after walking a little distance..
I requested the guy there to develop the reel immediately.. I offered him extra money.. He did and gave us the photographs cover.. Later we returned to the hotel room and opened the cover..
Believe me Naren.. I almost went blind looking at those photographs.. In all the snaps that Sir had shot of mine, I was appearing as I have posed at that time.. However, in the snaps that I have shot of Sir, he didn't appear even in a single photograph..
Instead there was Nature in different forms like water, greenery, birds, trees, clouds and even mountains.. I didn't know how to react because I wasn't prepared for such large miracles occurring in my life one after the other..
I just kept looking at Sir who was quietly observing me with a smile.. That means, Naren, he had proven to me that he is present everywhere in this world even in Nature.."..
Leaving me dumbstruck there in the Mumbai airport that day, Suresh Krishna got down from the car telling the driver, "saab ko vaapas hotel mein chod dena".. What to say and how to describe my position..
Was I frozen that moment.. Don't remember.. Was I in tears.. Don't remember.. Was I alive at all.. Don't remember.. All I remember was that I told myself that moment, "God entered my life.. Only I didn't notice.."
Finally A Request, Friends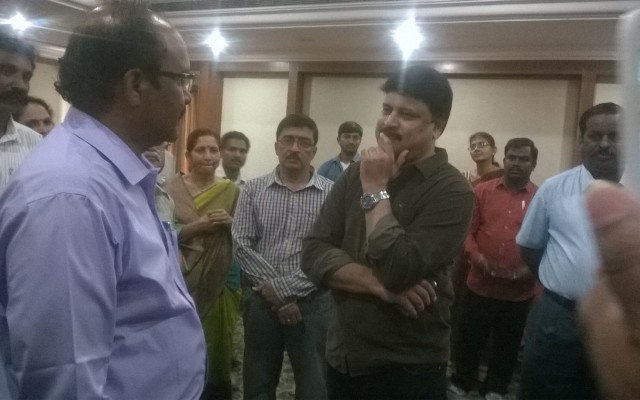 I know, after reading about Sriram Sir, many of you are eager to see him; discuss about your problems with him; and even expecting a miracle happen.. Nothing wrong but remember, Sir always says, "am more present in my absence"..
That means, "since he is visibly absent everywhere; he's present everywhere..".. Therefore, just like we all do, convey him whatever you want to convey, using your mind as mobile and your thoughts as words.. That's what we all are doing for a long time and that's what am also asking you all to do hereafter..
Try doing so.. He will not only receive your thoughts but will also show you the proof that he is reading your thoughts.. Leave everything to him and allow him to shape your life.. Stay blessed..
Sir gave me his mobile number in 2003 saying, "Aditya,you may call me anytime you want to but never share my number with anyone"..
Although he said so, I hardly called him about thirty to forty times in these thirteen years period and certainly not more than that.. Secondly, I do not even remember when was the last time I called him, but spoke to him once over phone when he called me, a few years ago, to invite me to his son's marriage in Hyderabad.. And I have never shared his number with anyone not even with my father..
Therefore, please do not send me any mails or messages asking me for his darsan.. It is not possible and I have clearly told him that I shall not disturb him nor introduce anyone to him, when he raised doubts about disturbance to his privacy..
Even otherwise I haven't so far introduced anyone to him except my family members and my closest friend from childhood, Venkat.. I don't know how to express better than this but I hope you got my point..
Of course, you may send mails and messages to me, anytime you want, just in case you want to praise me for my writing or if you want to felicitate me with a  'Ganda Penderam' and 'Gajaa Rohanam' or if you want to honor me with the world's best writer award or if you want to give me an Oscar award or at least a Nobel prize in Literature..  I shall respond quickly too.. On a serious note,
If You Really Want To Follow Sriram Sir, Then You Must Forever Remember These Golden Quotes Of Sir
I spend more energy in hiding myself from the world than revealing myself to the world..
Miracles are metaphysical instruments which remove spiritual blindness.. It is not enough if we just admire miracles with awe and wonder.. What is  needed is to realize the love that inspires them, though the purpose behind them is ununderstandable..
The purpose of miracles is not to entertain anyone with a sense of wonder and astonishment but to instill confidence in a person when it is most needed; and to promote spirituality, confidence and faith in a person needing them..
The need, the purpose and the demand of one's own karma are the factors that probably decide one's qualification to have the benefit of a miracle..
A miracle is not a necessity for the growth of spirituality but it is one of the several expressions of nature's love for it's creatures.
Before Signing Off, A Few More Words From Me
If you have anything to say against this story or it's content, please do not express it in your comments.. There's no rule that everyone likes or relishes what am conveying through this story..
However, please refrain from posting adverse comments.. Am not saying this to save myself from any embarrassment but to save you from dangerous repercussions that your comment may lead you into; sometimes for life.. Nature doesn't keep quiet if something even slightly wrong is uttered against her most favorite child..
I have witnessed such things happening to people and don't want to either witness or hear any more of such incidents again… This is not a warning but a caution, my friend..
"When all the people on Earth forget you, remember, here is one who forgets everyone to remember you" – Sriram Sir
Please Click Here to read the Conclusion – Part Three to this story
Love
Narrenaditya Komaragiri
narrenaditya@tirumalesa.com
To know more about the author please click here