"Now let us make a vow together. We shall share love, share the same food, share our strengths, share the same tastes. We shall be of one mind, we shall observe the vows together.
I shall be the Samveda you the Rigveda,I shall be the Upper World, you the Earth; I shall be the Sukhilam, you the Holder – together we shall live and beget children, and other riches; come thou, O beautiful maiden"
With The Divine Blessings
Of Bhagawan Sri Venkateswara, our Tirumalesa Matrimony website is going to be launched on the most auspicious day of UGADI – A Telugu New Year Day – on the 6th of April, 2019.
It's my promise that this most sacred and secured website would by all means have His divine protective hand behind your son's or daughter profile and also promise that the Holy Lord would ensure you that your beloved child gets his or her most ideal spouse.
Most importantly, am taking every little technical care in keeping your son or daughter's profile safe and secure by introducing many innovative safety features a few of which I have presented below.
But..
Before Telling You About The Features
Let me first tell you a few shocking facts about the erratic way some of the current leading Indian matrimonial websites are operating.
Firstly, please read what an employee of India's one of the leading matrimony websites had told me – through an email that she had sent me a year ago after I had first announced the launch of Tirumalesa Matrimony website – how that website operates..
"Good Morning Sir, I read about the most exciting news that you are gonna create a matrimonial website.. I am very happy about this as I am working in ……………… and I know there are many loop holes in this website and in all the services they provide.
These sites look for only revenues and sales of services but after the sale is done they are least bothered about the service.. Here the company appreciate you if you make more sales than get people married.. Sad but true".
Now, please read what the Hyderabad Police has to say about Matrimonial Websites operating in India..
"Most of the popular Matrimony websites that are currently operating in India are hubs for many terrorists, anti social elements and illegal activities. There are many criminals out there who are uploading profiles to these websites; and many married men, mostly from Northern India, who are creating fake profiles on these sites to lure prospective brides for money"
If there's any truth in what the Hyderabad Police says, then, am afraid, how vulnerable our beloved daughters profiles are, on these matrimonial websites, and how dangerously they are being exposed to so many unscrupulous elements, across the world, including Pakistan.
Now, in this connection with Pakistan, let me tell you what a young 28 – year old Gujarati Brahmin lady, a regular follower of my writing, had said after my announcement of our matrimony website.
"Sir, while registering my profile with ……. com my Dad had clearly specified that we are looking only for profiles from a Gujarati Brahmin community.. Unfortunately, we are receiving proposals from all castes and religions.
My Dad went into a deep shock when he received a proposal from a 50 – year old Pakistani Muslim.. Sir, is this what for we register our profiles with these so called top websites paying so much money"….
In addition to these shocking experiences of readers, I have my own traumatic experiences with a leading matrimony website wherein I have registered for my elder daughter, in October, 2016 with no success till date.
I have spent more than thirty thousand rupees on this website – upgrading from one account to another and from one useless feature to another useless feature.. However, I have, so far, not even received thirty good profiles except thousands of useless profiles each and everyday.
Then, it was after going through all such painful experiences, for so many months, with that so called India's top matrimony website, I have decided to launch an altogether new Matrimony Website that would be not only Strong and Secure but would also be Sacred and Divine.
Now, Here's My Promise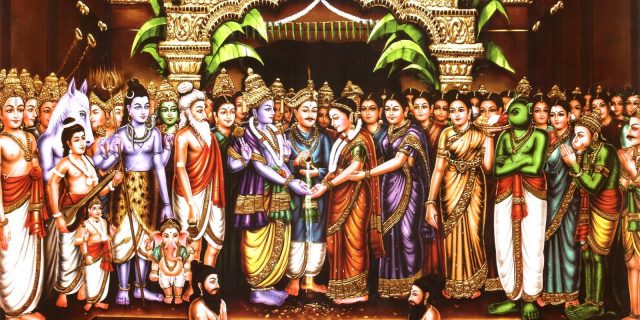 Tirumalesa Matrimony is going to be a Divine and fully secured website that would be true to it's name, sacred in it's approach, honest in it's claims, useful in it's features, noble in it's services, righteous in it's deeds and secure in it's actions.
"I, as an ever caring father of two daughters, shall take every care in getting your child the most appropriate spouse of her/his choice.. It would always be my prayer to the Holy Lord Venkateswara to protect thus future couple, all through their marriage life, and bless them with eternal marital bliss"
"Once you register your son's or daughter's profile with our matrimony site, I promise that I would treat him or her as my own son or daughter and do for them my best just as much as I would be doing for my two daughters.. HE's watching me and am answerable to HIM".
Now, here are a few stunning features of our site
1. Tirumalesa Matrimony Website Is Only For Hindus
"This is the first and foremost security feature of Tirumalesa matrimony which is going to be India's only matrimony website exclusively for Hindus".
That means marriage aspirants belonging to religions other than Hinduism cannot register with Tirumalesa Matrimony.. There's also going to be a strict vigilance on this unique feature and any violators would be taken to task and criminal proceedings would be initiated against them.
However, among Hindus, users belonging to all castes and sub castes may register with Tirumalesa Matrimony.. I have taken this crucial decision after my own experience with that leading Matrimony website wherein am still receiving proposals, for my daughter, from all castes and religions despite clearly mentioning in her profile that I only want alliances from a Telugu Brahmin community.
Given the choice, no Hindu Dad would prefer a non Hindu alliance for his daughter or son.. Then, why should anyone even see or contact our daughter or son on any matrimony site is my question.. Based on this question, I have taken this all important decision of keeping Tirumalesa Matrimony exclusively for Hindus and forever.
2. All The Profiles Are Strictly Verified
As per the norms prescribed by the Government of India, each and every prospective Bride or Bridegroom, registering with Tirumalesa Matrimony, must upload an authorized Photo ID card as proof of identity.. For your info, your Aadhar card, Voter ID card or Passport are considered as Govt. approved Photo ID cards as they will have not only your photo but also your address.
No user is allowed to register with Tirumalesa Matrimony if he or she is refusing to comply with this most important rule every matrimony site must follow as per the rules laid down by the government of India.. Now, tell me.. If you have registered with any other matrimony website earlier, did anyone ask you for a photo ID card.. It's a crime if they didn't.
3. All The Profiles Will Be In A Hidden Mode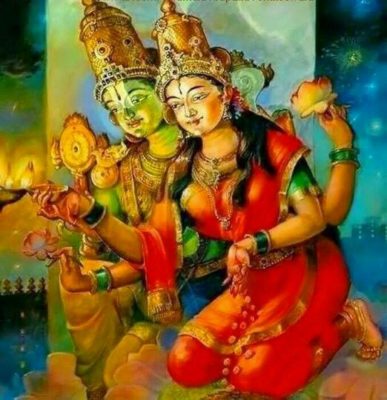 All the profiles of the users, registered with Tirumalesa Matrimony, will be stored in a secured server and will remain in a hidden mode.. No one will ever have access to these profiles except me and a highly confidential team of all females.. This team would monitor these profiles; match them for you, based on your specifications and requirements; and then keep sending you a list of profiles, periodically, until you finally select a profile of your choice.
This would be a pretty strenuous process for us but as I promised earlier , "your safety and security are of top priority to me and I don't want to take any chance and allow any unauthorized person have access to your profile"..
4.Dosha Nivarana Services
If any registered member is having a particular Dosh, something like a Kuja Dosha or some other dosha, we would be offering remedial services like a special puja or Homam performed by priests on Tirumala Hills.. This is a paid service
5.Divine Blessings Of Lord Venkateswara
To ensure that all the newly married couple are blessed by Lord Sri Venkateswara, we are planning to have a small office on Tirumala Hills to offer one unique service to all the members.. As part of this service, we would be sending a gift pack to members whose marriage is confirmed on our site..
This pack would include a small portrait of Srinivasa and Padmavati, two Laddus and one Vada.. This pack, carrying the blessings of Lord Sri Venkateswara, would reach you on the day of marriage in your sweet home.. This is also a paid service
6.Multi Level Registration
Although any Hindu prospective bride or groom can register on this site for free, there are going to be many multi level paid services with many extraordinary and premium services ranging from personalized services, managerial services, truth verification check, job background check, health check, family background check and other relationships check services among others.
7.Single Largest Market Place
We are also periodically going to offer all marriage related services through this matrimony site which would be India's largest site for all E 2 E (End to End) marriage related services at one single place.
Service providers shall register with this site for a small fees.. In short, the parents of the Bride or Groom need not go to any other place in search of any other service for their off spring's marriage.
All these services will be available to the parent at the click of a button.. However, the Vendor Module for these services would be integrated into the site in the second stage.
Now, Here's The Final Golden Opportunity To Readers To Grow With Tirumalesa Matrimony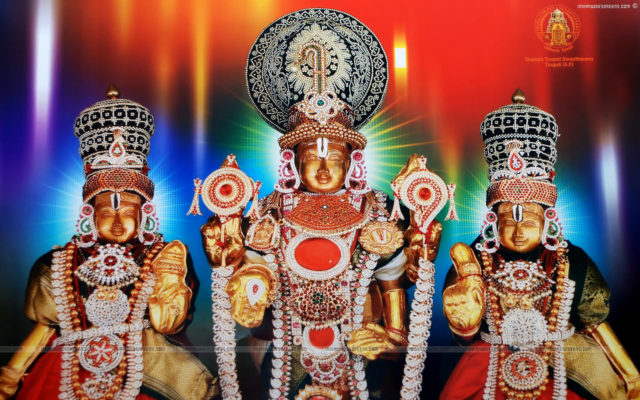 Tirumalesa.com is what it is today because of the sustained support and encouragement from it's honorable readers like you.. Therefore, I have decided to share some of my huge benefits, from this highly lucrative business model, with at least a few of my readers.
As part of this Golden offer, I would be giving an opportunity to readers to invest money in this massive project by selling them investment units called 'Tirumalesa Matrimony Units'.
These Tirumalesa Matrimony Units are investment certificates issued on behalf of my website tirumalesa.com – through our private limited company – to it's select readers who wish to buy them from this site by paying a certain amount of money.
In all, five hundred Tirumalesa Matrimony Units are offered to these select readers, who, on owning them shall derive many amazing monetary benefits from our matrimonial site's earnings.. However, all these five hundred Tirumalesa Matrimony Units are offered through invitation only.
Only those who receive invitation from me shall become eligible to own these Units.. Through my earlier offer, I have allotted these T M Units to a few readers and now this is the last and final offer to readers to utilize this Golden Opportunity because I don't want to accept more investment than I require.
If you wish to receive an invitation from me for the same, please send a mail to narrenaditya@tirumalesa.com with the subject "Invitation for Matrimony Units".. In your mail, please explain in detail who you are; where you are from and for how long you are following Tirumalesa.com..
I shall get back to you at the earliest.. However, please note, accepting or rejecting your request for Tirumalesa Matrimony Units depends entirely on my discretion.
Please send your mail at the earliest as I would be closing this offer and won't be offering T M Units after the site is launched.. The last date to receive your mail is 27th March, 2019.
Key Points And Benefits For Tirumalesa Matrimony Units Holders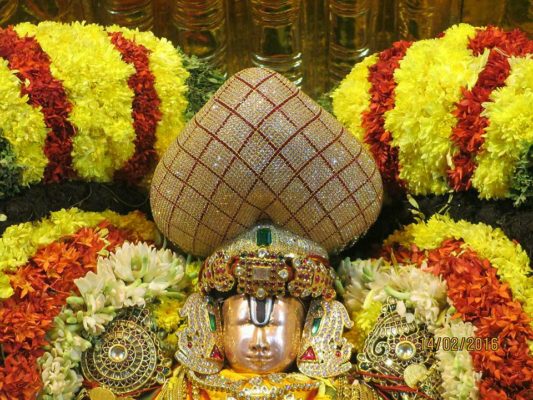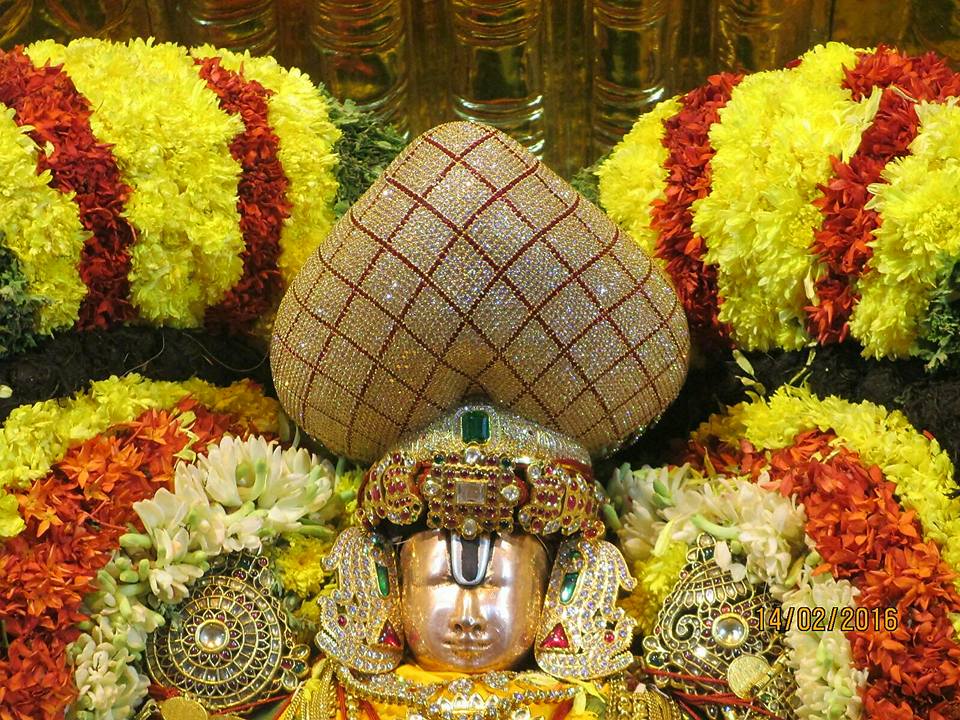 With the amount of goodwill Tirumalesa has today; with the amount of innovative features and services we are offering through our matrimonial site; and also with the size of the marketplace we are planning to build, you can imagine the amount of revenue this site would generate every year.
All the five hundred proud owners of Tirumalesa Matrimony Units, put together, are entitled to receive twenty five percent of all the benefits generated from this matrimonial site, year after year.
I have made a similar offer, more than two and half years ago, and had offered Units to select readers of Tirumalesa, on invitation, and they are all now enjoying the benefits of these units called, "Tirumalesa Growth Units".. They are enjoying these benefits from the sale of my Divine Book, "God On Call" (English)..
Please Stay Tuned For More Exciting Updates
Hare Srinivasa
Narrenaditya Komaragiri
narrenaditya@tirumalesa.com
To know more about the author please click here