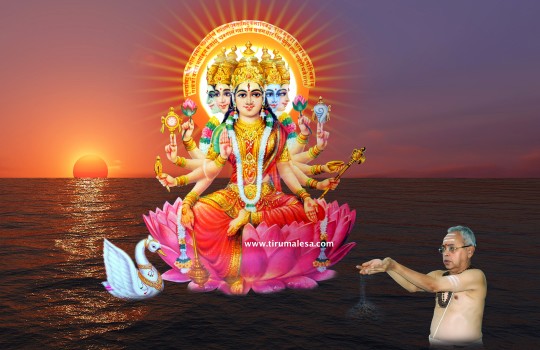 Please Click Here to read the previous parts of this story..Now please continue reading this part
If not being able to live without a particular habit in our life has to be termed a weakness,then being able to live with only that particular habit should be termed an addiction..Right from the simplest among us to the greatest,literally everyone of us have at least one such weakness or an addiction in our life..Agree.. ??
Just like the one who's writing this story,there are many in this world who cannot focus on anything else in their life if they do not begin their day with their favorite newspaper in one hand and a hot Coffee in the other..Agree..??
There are also many among us who almost go out of the world if they add a dash of cigarette puffs to the above two items..And If any one of you wish to spoil their day and see their wrath for a few moments,just snatch away either of these three things from their life for a day and you know what's going to happen.. Agree..??
If you agree with everything that I have so far said,then I'm sure you shall also agree with the following unfortunate drama that took place in the lives of the noble couple of mystic Brahmin Subbarao and Venkat Lakshmi in Basara that day..
Please go through
For some reason,the kitchen staff in the canteen of the cottages in Basara where the mystic Brahmin Subbarao and his wife Vekata Lakshmi were staying was not very cooperative..Right from day one of this noble couple's entry in Basara,the ruthless kitchen staff was not cooperating with them the way they are meant to cooperate with any guests who come there..
Like everyone of us have,even this noble couple too have a weakness for that strong and hot filter coffee as a first thing in the morning..But they were never served that Coffee on time by the kitchen staff on any day and were never served at all on more than a couple of occasions..
But the couple still pacified themselves with a conviction that"..We have come here on the instructions of our Mother Goddess Gayathri therefore we should not allow such small things bother us too much.."
Easier said but it's not always easy to live normally for any one if such incidents occur frequently..And on that eventful day,although Subbarao could stay calm,his wife Venkata Lakshmi couldn't stay normal and broke down inconsolably unable to bear with the humiliation from the kitchen staff..
And this is what had happened that day..
On that day,after that unforgettable dream the previous night and after receiving that great news from their beloved daughter Aparna that morning,Subbarao and Venkata Lakshmi were an extremely happy couple..
After Subbarao completed his morning version of the recitation of Gayathri Manthra and nithya pooja that day,Venkata Lakshmi,as she does everyday,went straight to the canteen to fetch a cup of Coffee for both of them..
Within no time she came back and almost weeping,said"they say the Coffee is not available for us today and also say they do not even have milk to prepare fresh Coffee for us..Am really fed up with this kitchen staff..They are so inhuman.."..
Trying to console his wife,Subbarao said,"We are paying them money everyday for keeping a milk packet exclusively for us..But how is that they are still doing this to us..??.."
"How do I know..This is the fifth time in the last ten days they are doing this way and every time they do so they offer silly excuses..Last time they said there were unexpected guests in the cottages and this time they say a domestic Cat has consumed the Milk.." said Venkata Lakshmi bursting into tears..
More than the unavailability of Coffee that day,it was the ill mannered behavior of the kitchen staff that had hurt Venkata Lakshmi the most..As a well educated lady born in the noble family of learned scholars in Hyderabad,Venkata Lakshmi thus far lived life on her own terms with pride and never encountered any such humiliating experience before..
It was for that reason that she was breaking down with unstoppable tears that day..As an ever caring husband,Subbarao tried to convince her saying,"..It's okay..We will not die if we don't drink Coffee one day..Let me.." Subbarao did not even complete the sentence,Venkat Lakshmi quickly interrupted him saying..
"..What okay..It's not okay..At least with me it's not okay..I know we will not die if we don't drink Coffee on any day but am really feeling humiliated here with this unbearable heat and with all the ill mannered and undisciplined behavior of this kitchen staff..Not any more..Let us go back to Vizag..I can't stay here even for a day.."..Venkata Lakshmi was literally fretting and fuming..
Still trying to calm her down,Subbarao said,"..How can you say that..Don't you know we have come here on the instructions of Goddess Gayathri and we have to complete that task and go..But okay..Let me talk to Partha Sarathi,the treasurer of this Temple,who brought us here..He shall certainly interfere and sort out the issue for us..At least we will not have any more problems from tomorrow.."
"..That's an unnecessary effort..He is of no use..What happened earlier when we complained..Nothing.. He just gives instructions to the kitchen staff and they just didn't care..Same thing is going to happen again now..Am not prepared to face any more humiliation..Let us go back to Vizag.." said a fully upset Venkata Lakshmi in a firm tone..
In a firmer tone Subbarao said,"..Lakshmi,we have come here on the instructions given by our Mother Goddess Gayathi and we need to bear that in mind every moment..If you are unable to adjust with the conditions here then I will make arrangements for you to go back to Vizag..But come what may,am not going to leave Basara without accomplishing the task our Mother Gayathri has set for me.."
"Until then am prepared to continue my recitation of Gayathri Manthra all alone here even if am not served Coffee everyday..I don't even mind starving here without food but shall not return to Vizag unless I reach my goal..Goodess Gayathri is there with me.."
"..She has sent me here so She shall take care of my needs too..Don't worry about me..If you want to go back to Vizag I shall send you to Hyderabad along with Partha Sarathi..He's leaving in the afternoon today and from Hyderabad your parents shall take care of sending you to Vizag..It's up to you..Take a decision.."..Concluded Subbarao..
There was an embarrassing silence between the two in the room for a few seconds..Venkat Lakshmi,as a woman may have temporarily lost her control for a few weak moments but the nobility in her and the love and affection she has for her husband was slowly calming her down and making her think..
And exactly at that moment
As though instructed by Goddess Gnana Saraswathi Devi,the treasurer of Basara Temple,Partha Sarathi entered the room..The two quickly got up in his honor and cordially invited him into the room..
Partha Sarathi is a well learned Vedic scholar by himself and today is one of the most renowned names in Hyderabad..Hence,it didn't take much time for him to feel those embarrassing moments in that room ..
Subbarao too is an equally learned scholar therefore he could read the feelings of ParthaSarathi and before he posed any question,he took the initiative and briefed Partha Sarathi about everything that had happened since morning,that day..Subbarao did not hesitate to tell Partha Sarathi how upset his wife was with the kitchen staff..
He finally said,"Partha Sarathi garu..She's very upset and wishes to go back to Vizag..You are any how going to Hyderabad today..She will also join you..Can you please take her with you and drop her in her parents' place in Hyderabad.."
"Of course I can do that but firstly please allow me to tender my sincere apologies to you both for the inconvenience caused here..Trust me..I assure you this shall never happen again.."
Then turning towards Venkat Lakshmi he said,"Amma..Am particularly more sorry for you..I know your family since my childhood and I also know how much respect your family commands in the Brahmin community of Hyderabad today.. "
"..Having come from such an illustrious family I know how deeply hurt you are with the behavior of our staff here..But I request you to please give me one last chance..I shall rectify everything by night and you shall never have another problem here..Please.. " requested Partha Sarathi in a humble tone..
Brushing off everything,Venkat Lakshmi smiled and said,"..Because I was deeply hurt I lost my temper momentarily..But that doesn't mean I would leave my husband to his fate here and go back to my place.. Never.."
"When he's prepared to sacrifice anything to accomplish his task here,can't I do the same for him..For me he's above everything in this world and come what may am going to stay here with him facing any difficulty for him..If not I who else would stand by him during such ordeals.."..Venkat Lakshmi said summing up the whole conversation .
Then shocking the noble couple this is what Partha Sarathi further said..
"Ammaa..There are nearly ninety crore people living in India today and about six crores living in Andhra Pradesh..Out of them Goddess Gayathri has chosen only your husband and is conversing only with him and not with anyone else.."
"It means only one in ninety crores is fortunate enough to be blessed by Her..Later,She had sent you both here with some instructions..Ammaa did you not realize that she who had sent you here is giving you all these troubles and is testing your faith in Her.." ..
"And Ammaa don't you know She who is giving you all these troubles will also keep a solution ready just beside you..??..Otherwise why would I come now unless it has been designed so by Her..Honestly,I have no business to deal with you today but suddenly I have decided to come here and see you both and find out how you are doing here.."
"Ammaa..You know well that Goddess Saraswathi is another form of Goddess Gayathri which is why Gayathri has sent you here..Goddess Saraswathi observes everything that's happening here in Basara.."
"Although in an invisible form,She will always be going around Basara and many among us associated with the Temple have in fact seen Her at least once in our lifetime..Whenever there's any crisis here in the Temple She would immediately come to our rescue.."
"Now,let me tell you my experience..I never thought I would share this with you but may be it is Her intention that am now sharing it with you.."
And here's the spine chilling experience Partha Sarathi shared with Subbarao and Venkata Lakshmi..
As you may be knowing am one of the treasures of this Gnana Saraswathi Temple and my duty is to take care of the revenues generated from the cottages and the canteen here..On an evening a few years ago I was returning from the nearby vegetable market which is about two kilometers from these cottages..
I was walking all alone on the road with two heavy cotton bags in my hands with full of vegetables in them..I was finding it very difficult to walk,holding those two heavy bags in my hands..There was no rickshaw or auto available nearby..Although with difficulty I was still walking..
Suddenly I found a rickshaw (tricycle) passing from my left side..I saw an elderly Brahmin lady sitting in that rickshaw..There was an amazing Golden glow in her face..I stopped the rickshaw; explained her my difficulty and requested her to please allow me to sit on the front side of the rickshaw and drop me on the way..
She smiled..I sat on the front side of the rickshaw exactly at her feet..I was facing the road and she was seated behind me..Immediately am lost in my thoughts..At that time I was so worried about the shortage of funds in the cottages..We needed money for an urgent work but we are falling short of funds for that work..How to generate money and where from..??
Although travelling in the rickshaw,I was too worried about the work,at that moment,and was actually thinking about ways to raise money..I have Rs.1,76,654 with me in the office of the cottages that day and another fifty thousands were needed in about four days time..
But how..How to raise fifty thousands in four days time from these free cottages that are surviving solely on whatever the devotees are offering,because we don't charge anything from them..I was thinking and thinking and thinking and suddenly the elderly lady sitting behind me in the rickshaw said..
"..Partha Srathi..Why do you worry..You have Rs.1,76,654 with you today..Spend that money first.. Rest will be taken care of.."
I was shocked..How does she know my name..And how does she she know how much exactly I have with me in the office that moment..Except me no one knows that figure..Then how could she know..Who is she..??.. I tried to turn my head back and look at her..But believe me Ammaa..My head was frozen like a statue and I couldn't turn it a bit..
My neck was in that frozen state for almost fifteen minutes and later when I turned back She was not there..Ammaa..What am trying to say is,Basara is a very sacred place and only a blessed few come here and receive the blessings of Gnana Saraswathi Devi..
She's alive among us here today and is constantly blessing us..So please bear with the inconveniences for a few more days and finish your assigned task and go..Both of you are under the constant protection of Gnana Saraswathi Devi..May Her blessings be with you and your family forever..Sorry if I have taken much of your time..I now take leave..
Partha Sarathi Left..
But both Subbarao and Venkat Lakshmi remained in a frozen state for a long time..Later in the evening they went to the Saraswathi Temple…There was heavy rush in the Temple that day too but surprisingly the place in front of the Garbha Griha of the Temple where the noble couple sits everyday would always be vacant and available for them..
That day too it was vacant for them and the couple went and silently occupied that place..Subbarao looked around for a few minutes and smiled at those faces that are familiar to him..Later,he closed his eyes and offered his prayers to Goddess Gnana Saraswathi Devi..
Although everything had come back to normalcy between himself and his wife Subbarao was still hurt with the ill mannered behavior of the kitchen staff that led to that unpleasant discussion with his wife in the morning..May be he was also silently shedding tears inside..Who knows..
But he tried to console himself by trying to remember that spine chilling experience Partha Sarathi narrated them in the morning..But still he could not come back to normalcy..He was still hurt..He was still in pain..
Unable to focus on the recitation of the manthra,Subbarao slowly opened his eyes and started staring at the eyes of the holy deity of Goddess Gnana Saraswathi Devi in front of him..He was staring.. And staring..And staring..And staring..
And suddenly Subbarao started freezing with shock; freezing with fear and freezing with chillness in his spine while staring into the eyes of Goddess Gnana Saraswathi Devi..
And in Her eyes..
Please click here to read the "Shocking True Story Of A Mystic Brahmin Who Converse With Goddess Gayathri – Part Nine.
WARNING : All rights whatsoever concerned with this story belong solely and wholly to Narrenaditya Komaragiri – as it's writer and creator – and anyone violating the same,by trying to copy a part or full portion of this story for any other website,Facebook page, novel or book,T V Serial, feature film or for some other commercial purposes,is liable to be prosecuted under criminal laws of Indian judiciary..
Love and regards
Narrenaditya Komaragiri
To know more about the author please click here