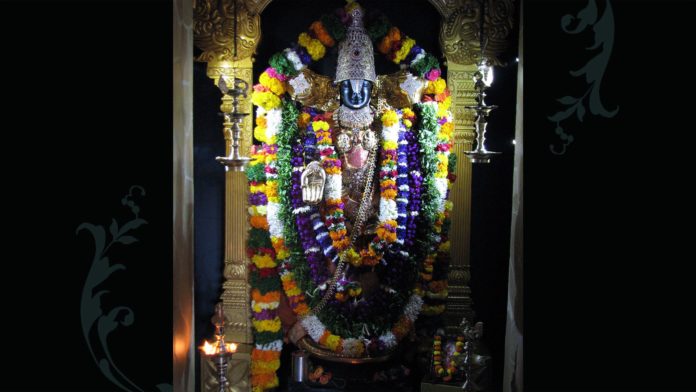 "Where are you going O' pilgrim.. Into which direction and to which destination.. In such darkness filled night.. Travelling all alone.. In this sea of time and in this boat of sorrow.. ??..".. Yours Lovingly
Please Click Here to read the previous part of this story.. Now continue reading this part..
At 8.30 a.m
The Tamil Nadu bus had dropped Chandra Narayan at the Tirupati bus station.. From there, he took a cab to go up the Tirumala hills.. While going in the cab he thought,
"Perumaale, You were never there with me when I needed You the most and never were there for me when I was going through the most acute state of crisis in my life..
However, at a time when I have decided not to see You again in my life; and at a time when I really wanted to leave everyone in this world, including You, and go to a place of no return, You have, much against my will, called me to Your Kingdom of Serenity, today..
Wah Perumaale.. Inscrutable is Your drama; incomprehensible is Your game, immeasurable are Your actions, ununderstandable are Your deeds; and imperceptible is all that You do.. You really are Akhilanda Koti Brahmanda Nayakaa.. Hahaha.."
Laughing loudly, Chandra suddenly started weeping remembering all that his Mother had taught him, about Lord Venkateswara, in his childhood when he was just a 5 – year old boy..
"Chandroo ne.. Our Perumal is a very good God.. Gooder than your Mother.. Your Mother may not give you everything you ask for but your Perumal shall certainly give you everything you need.. For your living.. Eeven without your asking..
He may not be visible to you but would certainly be watching you all the time.. He may not be talking to you but would certainly be listening to you all the time..
Trust me, Chandroone, I may leave you one day and go from this world but He will never leave your hand in your life.. Never my son..
In fact, He will be with you in everything that you would be doing in your life.. He will dance with you when you sing; smile with you when you are happy; stay with you when you are alone; weep with you when you are sad; and walk with you when you are in pain..
In your future, many friends may come into your life and go.. All your relatives may leave you and go.. Your shadow too may leave you one day and go.. Even your Amma and Appa may also leave you and go from your life but your Perumal would stay with you forever, Chandroone.. Forever
Never ever think you are alone in this world at any point of time in your life.. Never do anything that would displease Him and never harm His creation even though unknowingly.. He is the Monarch of all that you are seeing today and the Creator of all that is living and non living existence in this world.
All human beings on this Earth are born equal therefore learn to treat everyone with equal jest.. Do all that you can do to your world and also to your fellow beings and never ever expect anything in return.. Always remember.. Even the great Alexander left this world empty handed.
So, keep giving to the world all that you can; keep sharing with people everything you earn; and keep spreading all the love in your heart even with those people who you may think are the most undeserving to be loved.
Because, real happiness lies in giving, Chandroone, not in seeking.. This is Sankara tatva and this is also the Sankaracharya tatva.. Na punyam.. Na paapam.. Na dosham.. Na dukham.. Na mantram.. Na pushpam.. Na vedo.. Na yagnahaa.. Aham bhojanam naivavedyam.. Na bhokthaa.. Chidananda roopa.. Sivoham.. Sivoham..".. PERIOD
Remembering each and every word that his beloved Mother had spoken on many occasions during his budding years, Chandra broke down inconsolably in the cab.. He just could not control himself..
The shocked cab driver quickly turned back and asked him, "what happened sir".. Wiping off his tears, Chandra said, "nothing".. Exactly at that time, the Cab reached the Alipiri toll gate.. Chandra quickly came out of his thoughts although he was still silently weeping..
For a few insane seconds, he felt like running back to Chennai and fall down weeping at the feet of his beloved Mother- whom he would fondly call 'the greatest Mother to have ever born on this Earth' –  and beg her pardon..
But he couldn't..
He knows it's too late..
He knows it's all over..
He feels his noble parents do not deserve to have a worthless son like him any more in their life..
With that one heart breaking thought,
Chandra's pain doubled..
And..
His gloom tripled.
"చీకటిలో కారు చీకటిలో.. కాలమనే కడలిలో శోకమనే పడవలో.. ఏ దరికో .. ఏ దెసకో"..
The FM radio in the cab, quite coincidentally at that time, was playing that great Telugu film song of extreme philosophy heightening the melancholy in poor Chandra's disturbed mind..
Chandra's mother knows Telugu and has been teaching him the same since his childhood.. So he could understand what the lyric of that song was saying.. It says,
"Where are you going O' pilgrim.. Into which direction and to which destination.. In such darkness filled night.. Travelling all alone.. In this sea of time and in this boat of sorrow.. ??.."..
Forcibly, calming down his mind, controlling his thoughts, balancing his emotions and wiping away his tears, Chandra quietly got down from the Cab as he saw a large Q of Cabs waiting there in front of their cab at the toll gate..
Exactly at the same time, Chandra also noticed a group of devotees walking up the seven hills of Tirumala, chanting the sacred Govinda Namam, "Govinda.. Govindaaaa.."..
Suddenly, a divine thought had entered Chandra's mind,
"Why don't I too walk up the hills.. I haven't done this before.. At least now why don't I do that.. Any how am not going to come here again in my life.. So let me show some respect to the Akhilaanda Koti Brahmanda Nayaka, at least now.
That's Okay.. He may not have responded to my prayers but that doesn't mean I should stop offering my prayers to Him.. If I do that what use is all that teaching my beloved Mother had taught me about Lord Venkateswara since my childhood..
By stopping my prayers to Perumal, I may not be showing any disrespect to holy Lord Venkateswara but would certainly be showing the same to my Mother who loves Him the most.. And by doing so won't I be hurting my Mother now.. Why should I do that.. Never Perumaale.. I will never do that"..
With that incoherent thought process making him extremely restless, Chandra quickly went to the cab driver and told him about his idea and requested him to "please cooperate".. Left with no other option, the driver too had obliged..
With a new found energy flowing deep inside his body, Chandra quickly took out his small bag from the Cab; tied it around his shoulders; thrown away his footwear; washed his feet;
Offered his pranams to 'Srivari Paadaalu'; joined scores of devotees climbing up the seven hills of Tirumala; and slowly started walking up, along with them, loudly saying, "Anaatha Rakshaka Govindaa.. Aapathbaandhava Govindaa"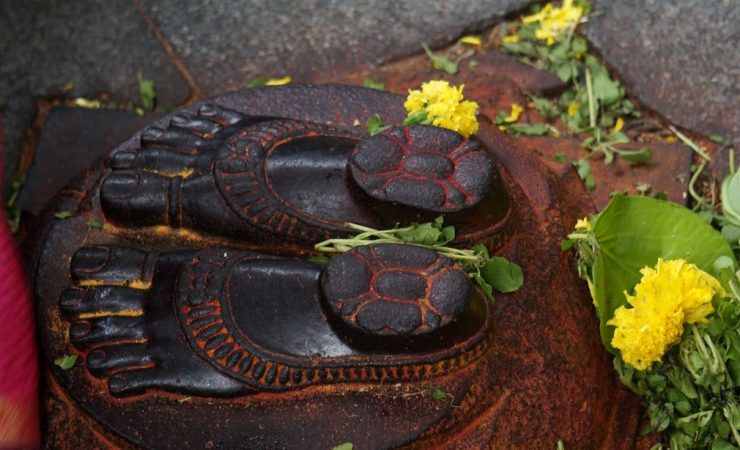 At 1.30 p.m,
Chandra lay his right foot on the most sacred place on this Earth, called the Tirumala, whereon hundreds of Gods and Goddesses, including Brahma and Maheswara; thousands of saints and sages, including Narada and Tumbura;
And millions of Kinneras, Kimpururushas, Yakshas and Gandharvas are constantly chanting His name, singing His glory, praising His divinity and silently offering Him their prayers in an incognito mode.
The whole atmosphere there on the Tirumala hills, that moment, was vibrant with divinity all around and with hundreds of devotees freely walking on the roads, talking loudly and laughing loudly.
For a moment, Tirumala appeared, as is mentioned in the Bhavishyattottara Purana, a 'Bhootala Swarga' (heaven on the Earth) to Chandra.. He saw great happiness all around the hills, that moment, with so much of divine energy flowing in the air..
Momentarily though, Chandra had forgotten all the grief in his life and started enjoying those divine moments of amazing ecstasy..
Later, after enjoying a glass of his favorite piping hot filter Coffee, at a wayside Coffee bunker, Chandra went straight to the reservation complex where rooms are allotted to pilgrims..
The booking clerk there bluntly refused Chandra's application to offer him a room since he was alone.. (Never visit Tirumala alone.. As a strict rule framed by the TTD Board, cottages will not be allotted to devotees who come to Tirumala Hills, alone)
Chandra some how manged to convince the clerk saying, "am from Chennai.. My parents are coming here tomorrow.. Today I have come alone to purchase seva tickets for them in advance.. They are old and cannot wait.."..
Although not convinced with what Chandra had said, the clerk – who is also a native of Chennai – could not say no to his Tamil 'Tambi' and generously allotted him a room in the Ram Bhagicha guest house..
Offering the clerk his sincere,"thanks" Chandra slowly walked out of that large and crowded reservation complex..
At 2.30 pm..
Chandra checked into his room..
After a few minutes..
Preparing himself for the final act of his life drama that he's going to enact in the evening,
He first took a cold water bath;
Then offered His prayers to the holy Lord;
And finally walked down to a nearby South Indian restaurant..
And had a quiet lunch..
At 4 pm..
He returned to the room..
And slept continuously for almost three hours..
After waking up..
He thought,
"How many months since I had slept so well.. May be because this is the last day of my life that too as am spending it on His sacred hills, my Perumal had granted me a good sleep, today"..
At 7.30 pm..
Chandra walked out of his room with his bag..
Closed the door..
Locked it..
Closed his eyes..
Offered his Namaskar to the portrait of Lord Venkateswara that is there above the entrance of the room..
And walked out..
At 8 pm..
Chandra reached the Vaikuntam Q complex to have darsan of his beloved Sri Venkateswara Perumal, for one last time in his life, before implementing his final plan there on the sacred Seshachala hills, that night.
Walking slowly in the Q line, that was moving slower than a snail at that moment, Chandra, after about two and half hours of struggling in the suffocating Q chambers of Vaikuntam Q complex, finally reached the 'Maha Dwaram' (Main Entrance) of the Tirumala Temple.
After about forty five minutes, he reached the Bangaru Vaakili' (The Golden Doorway) of the Tirumala Temple.
And after fifteen more minutes of pushing and pulling and abusing and accusing in the Q line, Chandra had finally reached the Jaya Vijaya dwaram of the Tirumala Temple and stepped into the sanctum sanctorum..
And exactly from that point..
Chandra had the first glimpse of His Perumal..
That Akhilanda Koti Brahmanda Nayaka,
That Creator of all creators,
That Mother of all mothers,
That inventor of all human sciences,
And that all powerful, all pervading,
Omnipresent, omnipotent and omniscient
Supreme commander of all the cosmic forces ruling this universe,
Called,
'Bhagawan Sri Sri Sri Venkateswara Swamy Varu"..
PERIOD
Pausing there in the Q line, Chandra first saw the 'Vajra Kireetam' (The Diamond Crown) of Sri Varu.. Looking at that precious Crown reminded Chandra the following amazing Sloka that his Mother would often recite while singing the glory of Lord Sri Krishna..
"Kastoori tilakam.. Lalaata phalake.. Vakshasthale kaustubham.. Naasaagre nava mouktikam.. Kara taley venum.. Kare kankanam.. Sarvaange hari chandanam sulalitam.. Kantecha muktavali.. Gopastree pariveshtithau.. Vijayathe gopala choodaamani"..
Then, as he was slowly approaching the 'Garbha Griha', Chandra could clearly see Sri Varu's 'Tiru Namam'; then His half covered 'meena lochana'; then His 'Navamouktika Naasagram'; then His 'Mukhaaravindam'; then His 'Chirumandahaasam'; then His 'Kantabharanam'; then His Sridevi Bhudevi nivasitha 'Vakshasthalam';
Then Chandra saw Sri Varu's right hand that is positioned in the Varada Hasta Mudra (The hand that offers boons);
Then His left hand that is positioned in the Katya Vilambita Hastha Mudra ( Katya means panegyric or pay homage, Vilambita means hanging, Hastha means hand, and Mudra means posture);
And finally Chandra saw that 'Brahma kadigina paadamu, Brahmamu taanaina paadamu' – the sacred Lotus feet of Swamy Sri Venkateswara.
By that moment, Chandra reached the place before the Garbha Griha and stood there right in front of the Salagrama Archa Murthy of Bhagawan Sri Venkateswara Swamy varu in the sacred Tirumala Temple.
At that moment, Chandra's eyes were filled with tears that were born not out of that grief in his heart but out of that immense joy in his mind – viewing His beloved Mother's more beloved Perumal – and out of that congenital devotion he has towards Perumal flowing in his blood..
Surprisingly, no guard nor any staff member there had touched Chandra nor had asked him to move.. Looking at His Perumal, Chandra involuntarily began singing his favorite Telugu devotional song that his Mother had taught him in his childhood,
"సగము పోయిన ప్రాణము.. నా స్వామి తగని దారుణ భారమూ.. అడుగిడుటయే నేరమూ.. నా తండ్రి అభయమిచ్చి కాపాడుము.. వైకుంఠ నగరి విడచీ.. లోకాల నెల్ల కడచీ.. నా కంటి నీరు తుడిచీ.. చల్లగా తాకగా ఇటు వొస్తివే.. కావేటి రంగ రంగా.. మా యన్న కస్తూరీ రంగ రంగా.. దేవేరి వైన నీతో మా మనవి తెలిపి రక్షింప లేడే"..
For a few seconds, there was a stunning silence in the entire sanctum sanctorum area of the Tirumala Temple with the devotion that Chandra had amazingly displayed while rendering that beautiful Telugu devotional song written by the legendary Telugu poet, Sri. Devulapalli Krishna Sastry..
There was great appreciation in the faces of the Temple guards present there and also in the faces of the Temple priests on duty that moment.. Chandra was not bothering about anything that was going around him..
His eyes were fixed on the deity of Lord Venkateswara and his lips were silently chanting His name.. With complete devotion.. And in total surrender.. Tears were constantly flowing down his cheeks, that moment..
None there could dare to even touch Chandra as they were all seeing him in an exalted state of extraordinary devotion, that moment.. PEACE
Were any coming divine events casting their shadows, that moment.. ??
Did Lord Chandra's Venkateswara Perumal Himself had walked out of the Garbha Griha that moment.. ??
Did He Himself made everyone there numb and immobile..??..
Who knows.. ??
Suddenly, a Temple priest walked out of the Garbha Griha and offered Chandra the sacred Sri Vari Teertham and Prasadam and blessed him with long life saying,
"Saathamanam bhavathi satayuh purushah.. Saatendriyah aayush seyevendriye prati tishtathi"
At 11 pm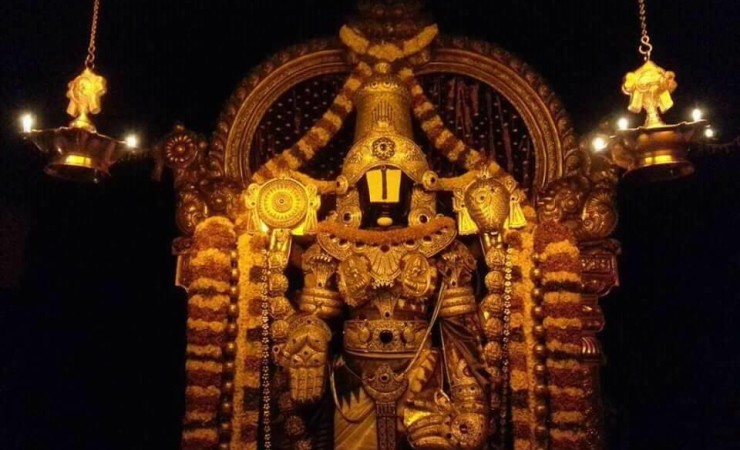 Chandra stepped out of the Maha Dwaram of Tirumala Temple..
He is in an extreme state of joy and ecstasy, that moment.. Suddenly his joyous mind had started telling him,
"Why should I die.. Why can't I live happily like so many of these people who are living so happily now.. Don't I have the right to live life like them.. Why shouldn't I.. What is my mistake..??"..
Suddenly, on the contrary to what his joyous mind was questioning, his sad inner self had started telling Chandra, "no you have no right to live.. In fact, you have lost all the rights to live.. Even if you want to live now.. How will you live.. What is there for you to live..
You have lost everything in your life.. Lost all the battles.. All the bankers and financial institutions are just waiting for that one moment to fix you.. With that one stroke from these banks all your image in the society will be wiped out..
Your parents will suffer severe heart stroke.. Your wife and daughters will not be able to see you going through such humiliation..
So forget about living Chandra.. All your doors are closed now except the one that would lead you to death.. You can't go back now.. So, Move Chandraaaa.. Moveeeeeeeee"
Chandra moved..
Na punyam..
Na papam..
Na dosham..
Chandra started walking through the streets of Tirumala..
Na dukkham..
Na mantram..
Na pushpam..
Chandra entered the darkness filled empty spaces on the periphery of the Tirumala Temple Town..
Na vedo..
Na yagnahaa..
Na kamam..
Chandra reached the tip of the Venkatadri hill..
Na krodham..
Na moham..
Na lobham..
Chandra started walking towards the cliff of the Venkatadri hill..
Na madham..
Na matsaryam..
Na chintanam..
Chandra was walking blindly..
Na dhanam..
Na vedanam..
Na rodanam..
Chandra was dangerously close to the edge of the hill..
Na manthanam..
Na sevanam..
Na raaginam..
Exactly ten steps away from the cliff..
Na dveshinam..
Na dooshanam..
Na teekshanam..
The eleventh step will be directly into a 10000 ft deep valley..
Na tanmatras..
Na prithvi..
Na akasam….
A fall into which trench, even though accidentally, will vanish the body beyond trace..
Na jalam..
Na agnih..
Na vayuhu..
Chandra walked the first step..
Na bhayam..
Na sokam..
Na samsayam..
Chandra walked the second step..
Na lokam..
Na bhogam..
Na bandhanam..
Chandra walked the third step..
Na bandhavyam
Na iswaryam
Na sammohanam..
Chandra walked the fourth step..
Na devim..
Na putrim..
Na poutrim..
Chandra walked the fifth step..
Na peedanam..
Na sayanam..
Na nireekshanam..
Chandra walked the sixth step..
Na lochanam..
Na kanchanam..
Na veekshanam..
Chandra walked the seventh step
Na maatruhu..
Na pithruhu..
Na sahodareem..
Chandra walked the eighth step
Aham bhojanam
Naivavedyam
Na bhokhthaa..
Chandra walked the ninth step..
Chidananda roopaa Sivoham SIVOHAM..
Chidananda roopaa Sivoham SIVOHAM..
Chidananda roopaa Sivoham SIVOHAM..
Chandra w..a..l..k..e..d the t..e..n..t..h.. step
Aham Doora Tasthe Padaam Bhoja Yugmah..
Pranamechcha Ya Gachcha Sevaam Karomi..
Sakrut Sevayaa Nitya Sevaa Phalantvam..
Prayachcha Prayachcha Prabho Venkatesaa..
Chandra lifted his leg..
To walk the eleventh step..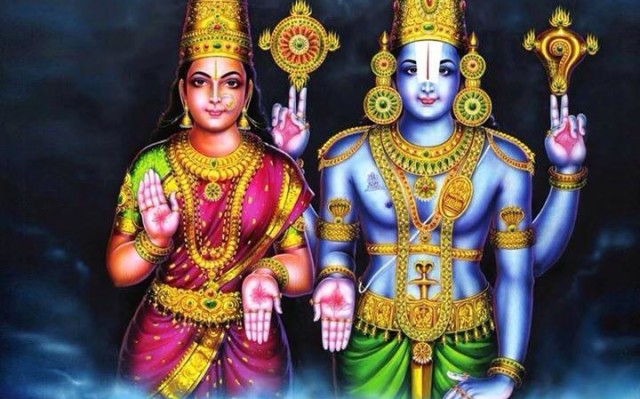 Please Click Here to read Part Four of this story
Love
Narrenaditya Komaragiri
narrenaditya@tirumalesa.com
To know more about the author please click here