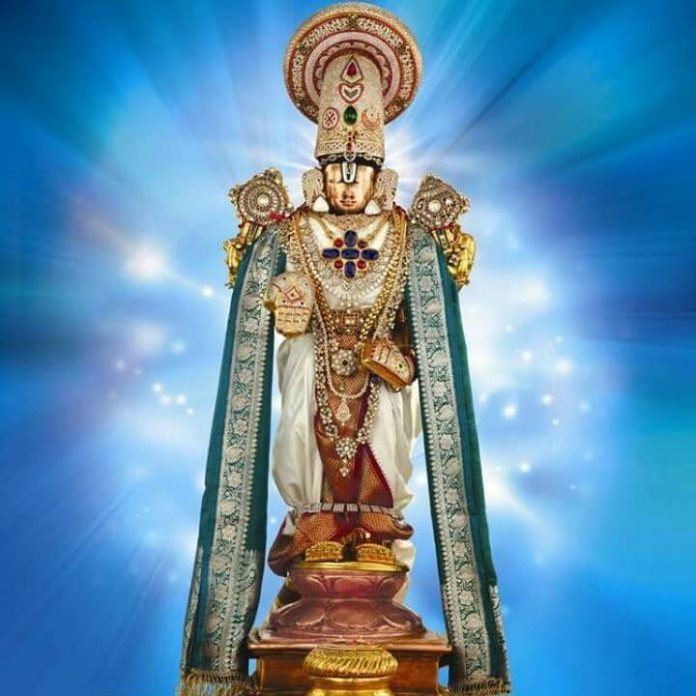 With Twelve Spellbinding Stories
Based on real life miraculous incidents that occurred in the lives of some ordinary people and some eminent personalities like Swamy Sri Rangnathananda of Ramakrishna Mission; Sri. Rallapalli Ananta Krishna Sarma, a renowned Carnatic Music Maestro; and music queen Smt. M.S. Subbulakshmi, my book God On Call (English) is a powerful book that is loaded with the divine blessings of Lord Venakteswara and endowed with many miraculous powers.
Ten out of the twelve stories in this miraculous book are based on the amazing divine experiences, Sri. PVRK Prasad, IAS, had during his tenure of office as the Executive Officer of the Tirumala Tirupati Devasthanams (TTD) board..
He called me after reading my book and said, "Aditya, am speechless with your style and narration of stories.. Although they are my own experiences and I have presented them in my Telugu book "Naaham Kartah – Harih Kartah (Sarva Sambhavam) you have made me just a reader and read them with curiosity.. You have perfectly executed the job assigned to you by Him".
This book turns you towards God, if you are an atheist; cleanses your mind, if you are a skeptic; and enhances your devotion, if you are a devotee.. All in all, God On Call (English) book changes the way you worship God hereafter and changes your outlook both towards life and humanity.
Every story, out of the twelve spellbinding stories that I have written for this book, shall gently touch your heart, softly stir your emotions, swiftly enhance your devotion, strongly consolidate your belief in God and sweetly leave an everlasting impression on your tender mind for a life beyond life.. PERIOD
Right from it's title to it's conclusion, 'God On Call' (English) book had given me many amazing divine experiences while writing it.. I shall consider myself BLESSED for writing this book.
Please Click Here to proceed straight to our secure payment gateway to buy this one of it's kind amazing book of great divine powers.
Love
Narrenaditya Komaragiri
narrenaditya@tirumalesa.com
To know more about the author please click here