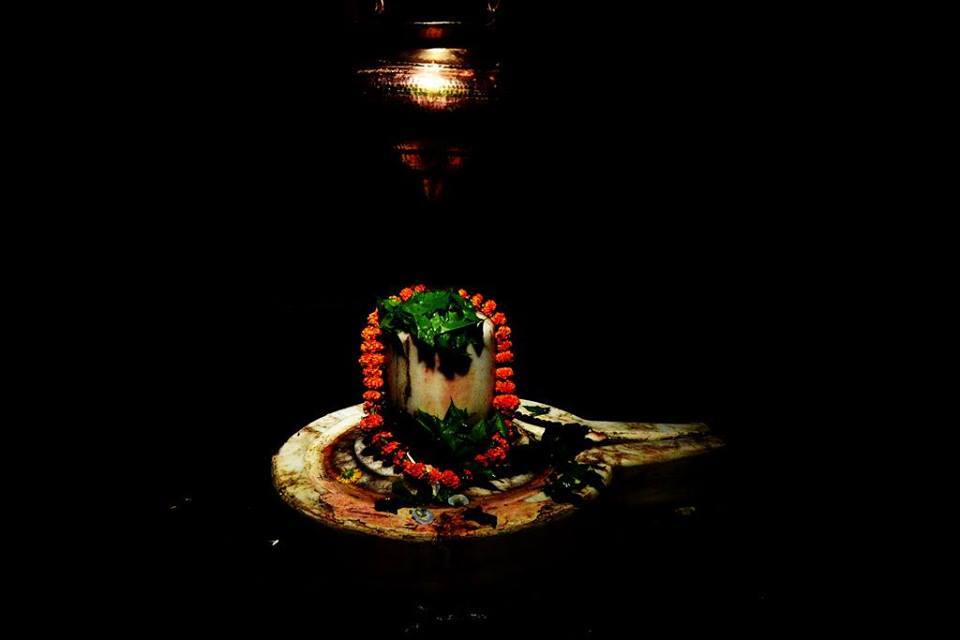 Astrology doesn't fail but the astrologers fail.. According to the purists of this age old branch of Indian spirituality,"Astrology is a perfect science,which if studied with reverence; practiced with precision; and implemented with dedication can save this world from many calamities"…PERIOD
Whatever the purists may say in support of Hindu Astrology this amazing incident that occurred in the childhood of a renowned Maha Yogi quite emphatically proves to the world that if studied with perfection,the Hora or predictive astrology is an accurate science..
Please go through
This amazing incident occurred in a village in the South Indian state of Tamil Nadu sometime during the year 1900..There was a pious Brahmin family living in that village,those days..
This Brahmin has a prodigal Son,Who was exceptional in His studies and Who would also grasp anything that is taught to Him in His school,with enormous ease..
Amazed with the Boy's prodigal qualities,the teachers of the school came to the pious Brahmin's house one day and informed him about the brilliance of his Son..Which father in this world doesn't feel proud when the ones who teach his Son come and praise his qualities..???
The pious Brahmin too felt great about his Son,however,he didn't stop there..He decided to know the future of his prodigal Son but couldn't know who is that perfect astrologer who can read the 'jathaka' or the birth chart of his Son and correctly predict His future..
The pious Brahmin thought and thought and went about thinking so,for a long time but could not find a suitable astrologer who would read his Son's birth chart to perfection and tell his future..
Suddenly,on one fine morning,the Brahmin remembered that he has an advocate friend who also studies and practices astrology..
He immediately went to that advocate's house; explained him his case; and invited him to his house one day to see his Son and also His birth chart..
The very next day
The advocate visited the house of his pious Brahmin friend,without knowing that in a few minutes from thereon he is going to do something amazing there that would later make him a significant character in the history of Indian spirituality..PEACE
On his arrival,the advocate was cordially received by the Brahmin and his wife at their residence..After offering him coffee,the Brahmin had then shown him the birth chart of their Son..Adjusting his reading glasses,the advocate first opened the chart and then started slowly going through the content in it..
As he was so doing,the Boy and His curious Mother entered that small room and stood there in a corner.. Unaware of anything that was going on in front of Him in that room,the cute innocent Boy stood close to His beloved mother,holding her saree..The mother too held Him close to her knees by placing both her hands around His neck..
After about fifteen minutes of silent reading of the boy's birth chart in his hand and after doing a few more calculations on his fingers,the advocate slowly lifted his head and first looked at the eagerly waiting friend's face; then at the Boy's face; and finally at His Mother's face..
Later,he told the Mother in chaste Tamil language,"Ammaa..Can you please bring some pure water in a Silver or Copper tumbler…???.."..The shocked Mother quickly went inside and brought water in a large Copper tumbler and gave it to the Advocate..
The advocate collected the tumbler from the anxious Mother's shaking hands; got up from his chair; and as he was slowly approaching the Boy,the curious father unable to hide his curiosity any more,asked him …"What is that you have found in the birth chart of my Son and what is that you are now doing…?? .."
The Advocate paused for a while and told his pious Brahmin friend,"My dear friend,your beloved Son is Lord Sankara in human form..After a few decades from now,the whole world is going to prostrate before His holy Lotus feet..I may not be there alive that time have that honor..
So I want to wash His feet now: cleanse myself from all the sins that I have so far committed in this life with that holy water and then prostrate before His feet and seek His blessings..At least I will go down in the glorious history of this great Yogi as the first devotee to have done that.."
Saying so,the Advocate,much to the amusement of the Boy's parents,went to the Boy,quietly washed His feet with the water in his hands; then collected a little of that holy water in his palms and rubbed his own head with it; and finally prostrated flat before the Lotus feet of the Boy,chanting the sacred Panchakshari manthra..
The Boy too,who was until a few minutes ago very innocently standing close to His Mother and holding her saree,this time was quietly observing with an enigmatic smile,everything that the advocate was doing as His feet..
After about five minutes,the Advocate took leave from the Boy's delightful parents and left for his home..
Epilogue
The name of that Brahmin was Subrahmanya Sastry,who originally belongs to the Kannadiga Smartha Hoysala Karnataka Brahmin family,but moved to that village called Villupuram in the later part of his life….
He was working in the state education department those days as supervisor of schools..In addition to this Boy,Subrahmanya Sastry had two more sons..
While that advocate remained working in the court of law all through his life as a successful advocate, the Brahmin Sastry remained working in the education department..However,that prodigal Boy whose name was Swaminatha,with the birth star Anuradha,later
Went on to become His Holiness Sri Sri Sri Chandrasekahrendra Saraswathi Swamigal – the 68th holy peethadhipathi of the sacred Kanchi Kamkoti Peetham,more popularly known to the world as the Maha Periyava or the Knachi Paramacharya..
Vande sambhum umapathim sura gurum vande jagatkaranam…Vande pannaga bhooshanam mrigadharam vande pasoonaam pathim…Vande surya sasanka vahni nayanam,vande mukunda priyam.. Vande bhaktha janasrayam cha varadam vande sivam sankaram…
Sankarascha charithaa kathaamritham; chabdrasekhara gunaanu keerthanam; neelakanta tava paada sevanam; sambhavanthu mama janma janmanee..
Love
Narrenaditya Komaragiri
narrenaditya@tirumalesa.com
To know more about the author please click here