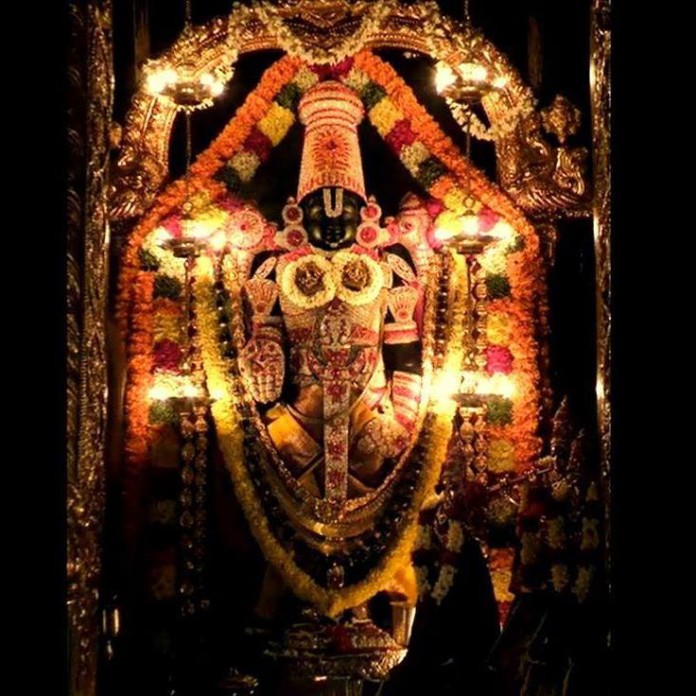 Beloved Reader,
About a year and half ago, a 27 – year old Bengali lady Prothima Chowdhary called me and for almost an hour narrated me her painful love story.. Throughout the conversation she was weeping inconsolably saying only one thing, "Aditya sir, only you can help me otherwise I have no option but to leave the world".
It was during those moments of desperation, I, as though ordained by my beloved Holy Lord Sri Venkateswara, had designed this simple yet the most powerful, most miraculous and the also most effective life changing pooja called the "Sri Venkateswara Maha Mantra Pooja" which any man or woman on this planet can perform irrespective of their caste, creed, religion and region and also for any problem whatsoever.
This powerful pooja has not only solved the marriage problem of Prothima Chowdhary, who is now happily married to the man of her choice, but also had solved the problems of thousands of readers all over the world who have performed it after reading about it here on this site..
I posted this article on 16th March, 2016 and kept all the complete details of this pooja here on this site until 20th May, 2017.. Hundreds of thousands of readers from all over the world have read about it and have also seen many amazing benefits after performing this pooja..
Many readers have also shared with me how their long lasting complicated problems like court cases, financial problems, marital problems, unemployment problems and many more problems have been miraculously solved after performing this pooja..
I felt blessed..
However, some people and websites like Times Of India's Speaking Tree are shamelessly copying my content from this site and are causing me a lot of inconvenience.. Therefore, I have no option but to remove all the details of this pooja from this site on the 20th of May, 2017.. Regret the inconvenience caused..
But the good news here is, I have presented all the details of this pooja in my recently released 'God On Call' (English) book that is already changing lives of many readers who have performed this pooja after reading about it in the book..
I have explained everything in detail in this book about how to perform this pooja, who should perform this pooja, what is the procedure, what are the benefits a performer shall derive by performing this pooja and with many more little details that will clear all the doubts that you have in your mind.
Additionally, I have also published 11 spellbinding stories in this book that are based on real life miraculous incidents.. This entire book is loaded with the divine blessings of Lord Venkateswara and is endowed with many miraculous powers that will tremendously help you in solving your problems and changing your life..
Please Click Here to buy this life changing book on our eCommerce website.. Released on 24th March, 2017, this book is going all over the world today and is also receiving many amazing reviews on Amazon where it was recently listed.
You may Click Here to buy this book on Amazon India as well and also to read the five star reviews it is receiving from the readers.
If you are a reader from USA, Canada or Mexico you may Click Here to buy it on Amazon North America..
"Sriman Abheeshta Varadakhila Loka Bandho'.. Sri Sreenivaasa Jagadeka Dayaika Sindho'.. Sri Devataa Griha Bhujantara Divya Murthey.. Sri Venkata Chalapathe Tava Suprabhatham"
Love
Narrenaditya Komaragiri
narrenaditya@tirumalesa.com
To know more about the author please click here