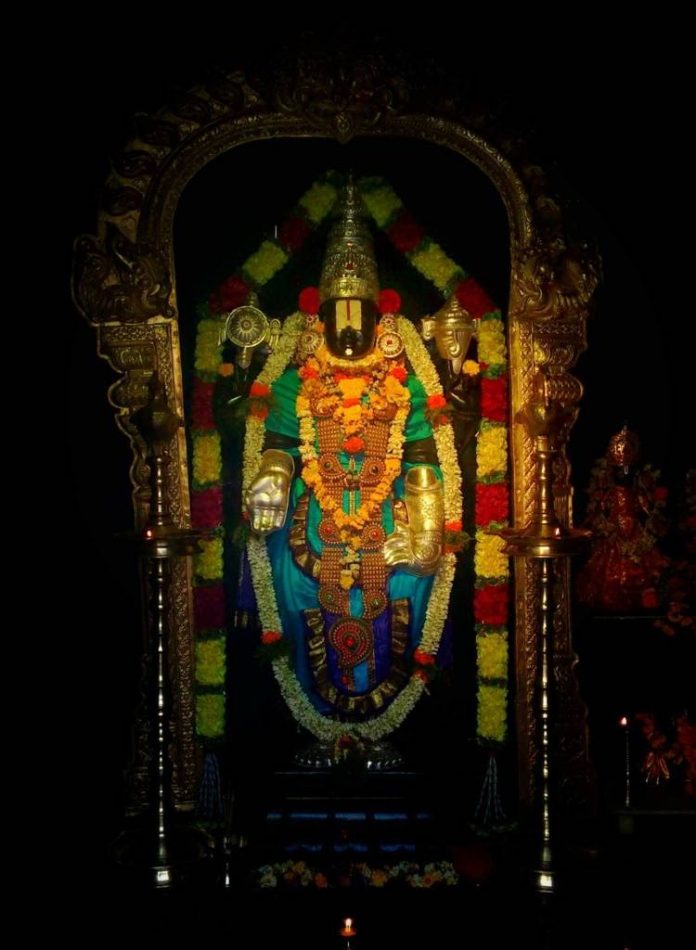 "This scientifically harmonious solar system, the astronomically astonishing stellar system, the biologically perfect creatures living in water and on earth, this pargon of an animal called man, could not have come out of an imperfect hand.. God is perfection incarnate and His creation cannot be otherwise" – Bhagawan Sriram Sir
DISCLAIMER : This is not a true story but a heart touching human story based on a small true life story that I have heard from a great man, a few weeks ago, in a spiritual meeting held in Hyderabad..
Please Click Here to read the previous part of this story
On that Thursday of 4th April, 1974 in Bombay
That rich car – Daimler Limousine DS420 – carrying one of the richest and also the most renowned personalities of the aristocratic Bombay society of the 70s, had zoomed past the main gate of that rich house in Juhu – Tara road; took a steep turn; and with same speed, had proceeded towards the Santa Cruz airport in Bombay.
At that time, the Santa Cruz airport, with hardly anyone present either in the parking area or at the entrance, was wearing a deserted look.. Heavy rains for the previous three days have prevented many apprehensive Bombay passengers from taking the air route, that day.
Heightening the trauma further, the poor drainage system in Bombay, built during the erstwhile British era, had left almost all the roads in this colonial city with rain water, dirt, rubbish and filth.. Many low lying areas were submerged in water.
The normally peace loving residents of Bombay city have that day chosen to remain indoors more so after the Maharashtra State Meteorology Department had predicted more rains in the next two days.
Fearing that enormously grave situation, the Vasantrao Naik led Congress Govt. – ruling the Maharashtra state those days – had decided to shut down the entire port city, devoid of all operations, for the next three days.
Emergency services like milk and water were, however, functional..
Life, in a way, was fully paralyzed in the lovely city of Bombay, that day..
Amidst such a ghastly scenario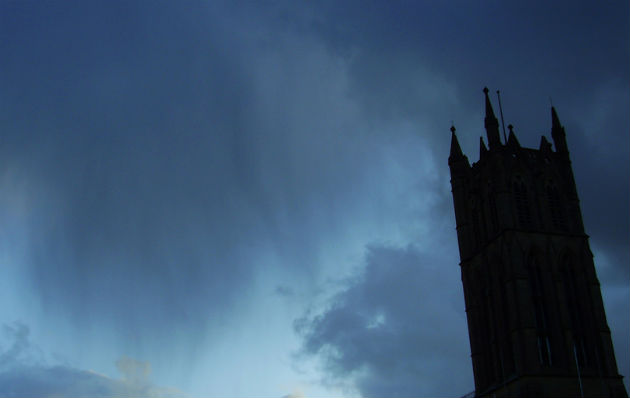 And amidst such a grave situation in his beloved Bombay city, that rich man's luxurious car had quietly entered the Santa Cruz airport main area.
Joginder, the driver of that Car, took the car straight to the entrance of the airport; parked it there; swiftly got down from the Car; ran towards the rear door; gently opened it; and held it open until his boss had stepped out.
Stepping out of the car, that man told his driver, Joginder, "weather is very bad.. Not sure flight would take off or not.. So wait until I come out and tell you that the flight is taking off"..
Joginder quietly nodded his head.. Swiftly turning away from Joginder, that man walked towards the main entrance of the airport.
Seeing that famous man stepping out of his Car and coming towards the main entrance, the Airport Manager, Arun Kumar Shrivastav -who was standing just inside the entrance area of the airport talking to someone there – had quickly come out of the entrance to receive that man.
Cautiously approaching him, he said, "Good morning sir.. Welcome to Bombay airport again".
With a generic smile of diplomats, that man replied, "Good morning Arun.. How are you"..
Smiling gently, Arun said, "Doing good sir.. With your blessings of course"..
"Glad to know that Arun", replied that man with the same generic smile.. Smiling so, he further asked Arun, "The flight to Ahmedabad is on and is also on time.. Right..??"..
Shrugging off his shoulders, Arun said, "Well sir.. It's on but am afraid not on it's scheduled departure time of 8.30.. The weather is too rough today and not ideal for flying.. However, our crew is working pretty hard on all the possibilities of flying it at the earliest.
It may take some more time, sir, before we could take any decision on it's flying.. Will let you know shortly.. Until then, please be seated in my cabin.. I would be very glad to offer you a hot South Indian filter coffee".
Hiding his concern and trying to smile, that man said, "Oh, is that so, Arun.. I must at any cost be in Ahmedabad by evening, today.. There's an emergency there.. Please update me .. I shall wait for you in your cabin"
Gently nodding his head, Arun said, "Certainly sir.. Please  be seated in my cabin"..
Saying so, Arun took that man straight to his air conditioned cabin in the airport; swiftly opened the door; walked inside; respectfully held that door in an open position for that man to enter; and then, after he had entered, gently closed it.
Later, after spending a couple of minutes with that man in the cabin, discussing a few points about the prevailing weather condition in Bombay, Arun told him,
"Sir, you must forgive me.. I have to go.. I have a few important discussions to make with my ATC (Air Traffic Control) officials.. Please stay comfortable in my cabin.. My boys shall organize some nice Coffee for you and also a couple of freshly made hot aloo samosas.. I shall come back to you as soon as my technical crew updates me on the status of the Ahmedabad flight".
Left with nothing much to do, that man, faking a smile, said, "fine Arun.. Thank you"..
Saying, "my pleasure sir", Arun hurriedly left the cabin.
Later,
Seconds started turning into minutes..
And minutes into an hour..
And after impatiently spending that one hour..
In that air conditioned cabin..
That man slowly got up from his chair and came out..
He noticed a deadly silence in the area outside of that cabin..
He didn't find a single person in that area..
Wondering, "what's happening", he slowly walked a few yards from the main cabin area and entered into an area slightly away from that cabin.
In that area, he first saw a maid servant sweeping the wet area around the empty checkin counters.. He then noticed a man mopping the floor area at a distance.
Surprised with so much of emptiness all over the inside area of that airport, that man slowly turned his head and looked at the glass wall built beyond the checkin counters.. He slowly walked towards that glass wall.. Stood close to it and started looking at the distant runway.
Through that glass wall, he could see the runway area but only through a veil of mist as it was still heavily raining outside, with almost zero visibility.. Becoming curious to know what was happening in that runway area, that man went close to the glass wall and tried to see through it.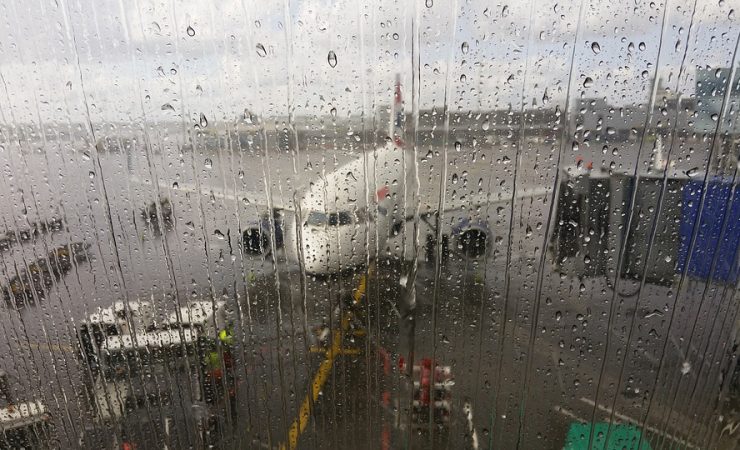 With a great difficulty, he could see an aircraft standing on the tarmac with three or four technical engineers, wearing rain coats, walking around it.. As he was so looking at them, he suddenly started feeling chills all over his body..
A voice deep inside him had suddenly started telling him, "this Ahmedabad aircraft is not going to take off today.. Not only today but in the next two days as well.. So move onnnnnnnnnn"..
Almost panicking at that strong inner voice, which he had never heard before in his life, that man quickly turned his head away from the tarmac of the airport and tried to compose himself..
Tried to calm himself down.. Tried to shut that inner voice.. However, that voice deep within him had not stopped telling him to "Move onnnnnn.. Go outtttt.. Goooooo.. Goooooo.. Gooooooooooooooooo"..
That man's whole body suddenly started profusely sweating..
He started feeling thirsty..
He could clearly realize it was a panic attack..
Having realized that, he started panicking more and more as that powerful voice from deep inside him had increased it's volume and had started telling him more loudly and more clearly this time,
"Move on.. Go.. Gooo.. Goooooo.. Goooooooo.. Gooooooooooo.. Go away.. And awayyyy.. And awayyyyy.. And awayyyyyyyyy"..
Almost going mad, that man quickly closed his ears and tried to prevent that voice from speaking to him any further..
While doing so, he hurriedly started walking towards the airport manger's air conditioned cabin to drink some water.
Exactly at that point,
He noticed the airport manager, Arun, opening the door of a room – that is there to his left side – and coming out of it.. At that same time, Arun too had noticed that man and also his agony and came running to him, saying, "sir, what happened.. Are you okay..??"..
Raising his left hand and waving it at Arun, that man replied, "Am okay Arun.. Slight dizziness caused by lack of rest.. Can you please give me some water".. Saying "sure sir", Arun rushed into his cabin and came out quickly with a glass of water..
That man almost grabbed that glass from Arun's hands and hurriedly drank all the water in it, in one go.. Surprised with the sudden change in the man whom he respects the most, Arun just kept looking at him..
Later, Arun carefully guided that man into his cabin.. After he was convinced that man had comfortably settled down in his chair, he told him in a low tone,
"Sir, sorry to inform you.. This Ahmedabad aircraft is not going to take off today.. Not only today but in the next two days as well".
That man was shocked..
Stunned..
Devastated..
Not with the news from Arun about the cancellation of the Ahmedabad flight but with the words that he had spoken at that point.. Those were exactly the same words that his inner voice had spoken with him a couple of minutes ago.
"This aircraft is not going to take off today.. Not only today but in the next two days as well"..
Unable to understand anything that is happening in front of his eyes, that man kept looking at Arun with a blank mind..
Shocking him furthermore Arun said, "Sir, our engineers did their best.. In fact, they have been tirelessly working for several hours to fly this aircraft.. But they could not move it an inch.. Nature sir Nature.. Man could conquer the whole world but could not conquer a bit of Nature..
Our so called great Scientists of the Western world, who could even send a Dog on to the Moon, are unable to prevent an unwanted rain drop from reaching the ground.
I still don't understand why is that America and Russia or other so called developed nations of our so called modern world today are unable to protect their Nations from the wrath of Nature.
That means, sir, there's some Divine force that is controlling Nature. Otherwise, sir, why is that we are so helpless many a time in our life that too despite having so many brilliant engineers and scientists all around us.
It is for this reason alone, I strongly believe, sir, there's a force more powerful than all the combined human force existing on our planet.. And that powerful Divine force in my view is God, sir, and it is His Divinity that is shaping our lives.. Am I right sir..??"..
That man was in a deep shock..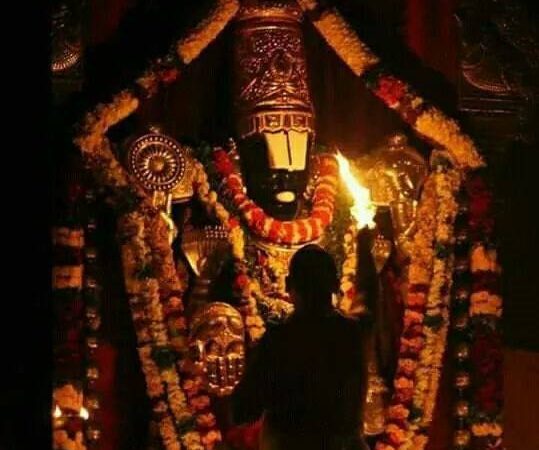 He just could not utter a word..
Could not even blink his eyes..
Instead, he just kept looking blankly at Arun..
He was unable to understand how is that,
"This completely outside man could speak exactly the same words that my wife had spoken with me, in my house, early in the morning today and also the exact words my inner voice had spoken with me a few minutes ago in the airport.. What is happening..??"..
Unable to bear with the agonizing restlessness inside him, that man quickly got up from his chair, shook hands with Arun and told him,
"Arun, whether or not I agree with you, on the role of Divine force in our lives, I shall certainly be thankful to you for the wonderful hospitality you have extended to me during my brief stay in this airport, today.. See you soon"..
Saying so that man hurriedly walked out of that cabin..
Saying, "my pleasure sir", Arun too had hurriedly followed that man up to the airport main entrance to see him off..
Stepping out of the airport main entrance, that man lifted his right hand and waved it at his driver, Joginder, who was waiting for his boss at a nearby point.
Joginder came running to his boss..
Looking at his driver, that man said, "Joginder, the flight to Ahmedabad is cancelled.. But I must be there by evening today.. Kya karen..??"..
Folding his hands, Joginder told his boss in an obedient tone, "sir, if you are comfortable with it, we can go by road.. If we start immediately now, I can take you there maximum by 4 pm provided the roads are okay.. They must be empty for sure so we can go fast.. As I understand there's no rain after Maharashtra.. It's a risk sir but worth taking if you insist".
Gently nodding his head, that man looked at Arun for his opinion..
Slightly bending his lower lip, Arun said,
"Sir, as you say there's an emergency in Ahmedabad, so, it's worth taking this risk.. I don't even call it a risk because as per our reports the road to Ahmedabad is okay and it's safe to travel"..
Quickly saying, "thank you Arun", that man swiftly moved towards his car; opened the rear door of the Car on his own; sat inside; and told Joginder, who came running to the Car and sat in the driver's seat,
"Straight to Ahmedabad"..
Later,
That rich car, carrying one of the richest and also the most renowned personalities of the aristocratic Bombay society had zoomed past the main gate of the Santa Cruz Airport in the rain hit city of Bombay and took a steep turn towards the newly built Versova Bridge to proceed towards Ahmedabad.
The weather was still inclement..
The rains were still incessant..
The winds were still intolerable..
On that morning..
In Bombay city – the city of the rich and the richest and the poor and the poorest.. PERIOD
Unaware of all the..
Scintillating..
Fascinating..
Spine chilling..
And..
Heart touching..
Miraculous drama..
To be played by..
Akhilanda Koti Brahmanda Nayaka..
Bhagawan Sri Sri Sri Venkateswara Swamy Varu..
In the life of that rich man that day..
His Black colored Daimler Limousine DS420 car..
Majestically entered the road to Ahmedabad..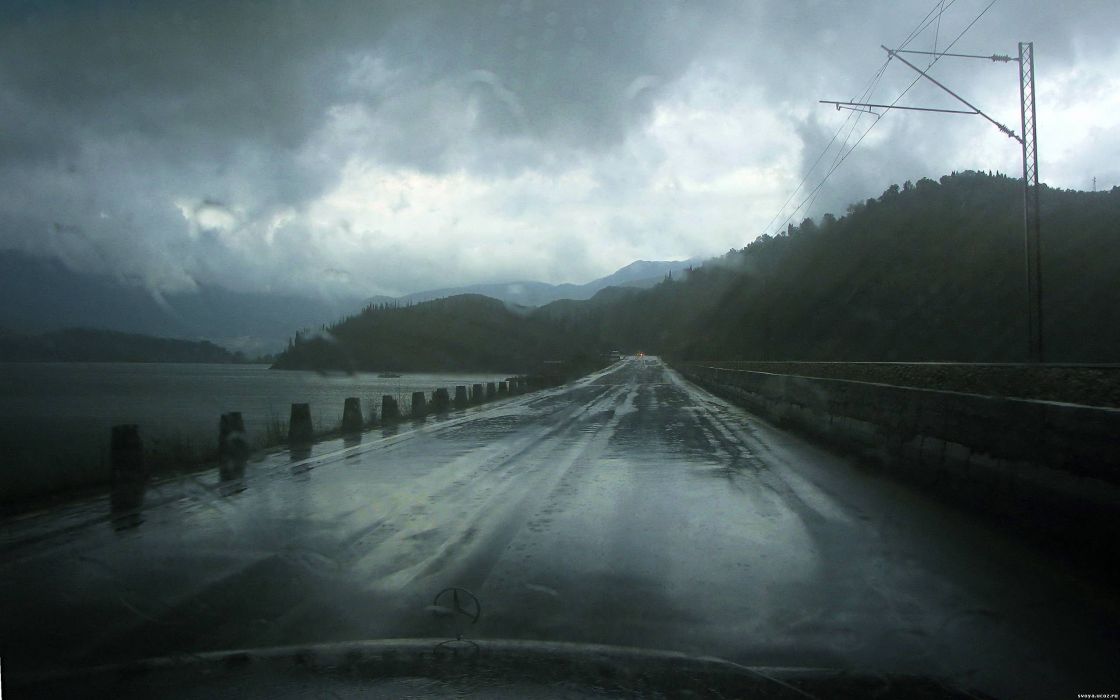 Please Click Here to read the third part of this story
"విరిదండ మెడ లోన వేయుటే గానీ .. కన్నార నీ రూపు గాంచనే లేదు.. ప్రణమిల్లి అడుగుల బడుటయే గానీ.. చేయారంగ సేవ చేయనే లేదు" – శ్రీ వేంకట పార్వతీశ్వర కవులు, ఏకాంత సేవ
Love
Narrenaditya Komaragiri
narrenaditya@tirumalesa.com
To know more about the author please click here