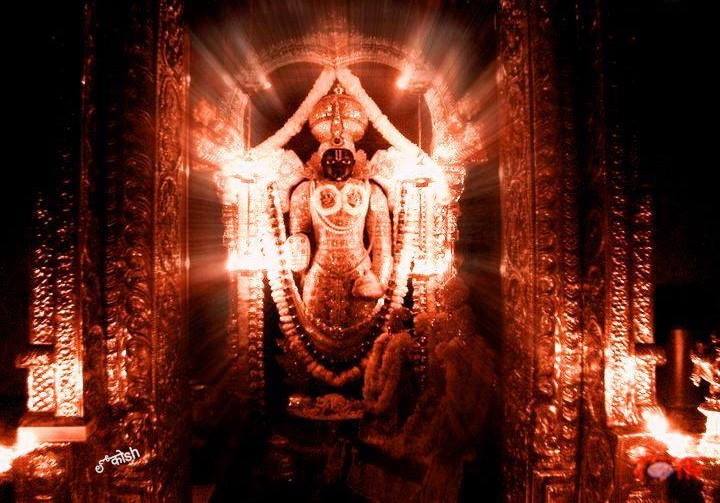 "Yathaa deve tathaa mantre.. Yathaa mantre tathaa gurau.. Yathaa gurau tathaa svaatmanyevam.. Bhakthi kramaa priye" – Lord Siva to Goddess Parvati in Tantraraj Tantra, 1.30
Meaning : "O' Devi, there's no difference between mantra and deities.. Mantra is God.. Similarly, there's no difference between mantra and Guru .. Guru is mantra.. And that Guru is me.. A true disciple knows this".
Please Continue Reading
I don't remember who, how, when and where this all powerful Sri Venkateswara Maha Mantra was taught to me, but, I clearly remember that, "It was about twenty five years ago, while I was going through one of the most difficult phases of my life, I received this Mantra".
In those days, I was a flamboyant personality and had always lived life the way I want to.. Those were also the beginning days of my career, however, due to my arrogance I refused a lucrative Bank Officer job, after receiving the posting orders.
I thought, "these jobs are not for great adventurous souls like me.. I should live life like a free bird and not a caged bird".. So refused to accept that job.. My Mother almost fainted at my decision.
My Dad thought, "my son is an extraordinary idiot".. My fiancee, Anuradha, who later had become my wife, had thought, "crazy fellow but brainy fellow.. No choice except to go with him".
However, my destiny had thought otherwise and had mercilessly started showing me the true colors of life.. As a result of that erratic decision, that day, I, as a jobless person, had to see enormous sarcasm from friends; rejection from family, dejection from life; and despair from all the corners of the world.
Suddenly, I have started seeing gloom and darkness all around me.. All the innovative business plans, that I have enthusiastically designed to earn big money on my own, have bombed on my face.. Finally, one day, I ended up as a penniless guy more so a guy with many uncleared loans.
There was literally no way out for me that time.. Everything I attempted to do in life had just bombed.. People were scared of me.. No one said on my face but many were under the impression that am "an unlucky fellow".
However, despite rejection from everyone and from almost everything in life, I have never stopped my duties towards God; never stopped my daily puja; and never stopped my daily transcendental meditation that I have started at a very young age of sixteen.
Today, you may be surprised to know but in those days, while in meditation, I used to sit in a frozen state for almost an hour, everyday.. On many occasions, I also had many amazing experiences.. I used to see a great divine light, in front of my field of vision, while I would be in that nischala Dhyana Mudra.
However, I had never related my daily puja to my day to day problems.. I never tried to link them both.. On the contrary, my problems too haven't stopped bothering me.. In fact, they have increased with every passing day.
However, though very young, I never regretted my decision of refusing a lucrative bank job.. Never.. More over, I was very confident about myself more so in my ability to build a career of my own in my future.
In those days, except my beloved parents and my fiancee, Anuradha – who would always think in sync with my thoughts – everyone else had just written me off as a 'good for nothing fella'..
It was exactly during that dark period of my life, someone – as though sent by Lord Sri Venakteswara Himself – had told me about this Sri Venkateswara Maha Mantra.. Ever since, with immense belief in my Holy Lord Sri Venkateswara, I went about reciting this Manthra nine times in a day, on each and everyday.
To be honest with you, this regular recitation of the Mantra did not bring any miraculous change in my life, however, it certainly had provided me a new strength to face life and a new courage to withstand all the problems.
Later, I have gradually started seeing some positive changes in my life.. Noticed winds slowly turning in my favor..
Finally, in the year 1994, I have bagged a massive Rs.12.50 lakh commissioned project, from Doordarshan, to present a ten episode TV serial for them.. (12.50 lakh was big money those days)
Those were the days, many big time producers would find it very difficult to get even fifty thousand rupees, per episode, from sponsors for their programs, whereas, I, a complete outsider, had bagged an offer of Rs.1,25,000 per episode, straight from the Prasar Bharathi Corporation Of India, New Delhi.
Who gave that to me.. ??.. Did I get on my own..??.. Initially I thought,"I got it" and today I realize, "He gave it to me".. PERIOD
With that money, I have presented a marvelous Telugu TV serial to Doordarshan that had, over a period of time, earned me a lot of name, fame and money.. I could also clear most of my loans.. After that, I never looked back.
Later, I went about bagging many advertising contracts and in no time, that "good for nothing fella" had become Numero Uno in the advertising world of Hyderabad.. BLESSED
One day,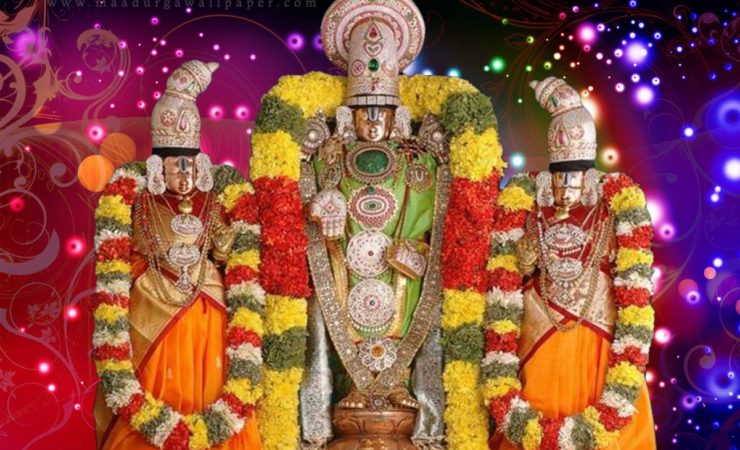 After I have created tirumalesa.com in October, 2014, I have thought of writing about an elaborate article on this Sri Venkateswara Maha Mantra and share it with the world.. All I thought at that time was,
"When I have benefited from this powerful Mantra why not I help many people around the world too benefit from it".. Then I posted the article, "A Powerful Sloka That Helps Us During Our Problems And Gives Us Inner Peace" on this site.
This article went viral all over the world with hundreds of thousands of likes and shares.. Almost in every country, readers were hugely impacted by the recitation of this Mantra.
While many said they have found their lost peace, a few more have said, their long pending problems have been solved.. Couldn't believe myself that my article, that I have casually written and posted on this site, would change so many lives.. My faith in the power of the Mantra had doubled
Today, with millions reciting it everyday, this is the most powerful Sri Venkateswara Maha Mantra that is as powerful as the Gayathri mantra.. Anyone, irrespective of their caste, creed and religion may recite this mantra and whenever they want to.
I personally recite it nine times a day, during my daily puja, for the well being of my family; and nine times for the well being of all those hundreds of readers who are mailing me everyday sharing their problems.
Lastly, one word, all my dear readers who are sending me mails,.. Please note.. I may not be responding to your mails but am certainly praying for your well being and also for relief to you from whatever problem you are suffering today.. BLESSINGS
Now, Here's That Powerful Sri Venkateswara Maha Mantra
"Om Namo Venkatesaaya Kaamitaartha Pradhaayine Pranatah Klesa Naasaaya Govindaaya Namo Namaha.. "..
".. ఒమ్ నమో వేంకటేశాయ కామితార్థ ప్రదాయినే.. ప్రణతః క్లేశ నాశాయ గోవిందాయ నమో నమః.." …  (Telugu)
"..ऊँ नमो वेङ्कटेशाय कामितार्थ प्रदायिने…प्रणतः क्लेशनाशाय गोविन्दाय नमो नमः .." (Hindi)
ಓಂ ನಮೋ ವೆಂಕಟೇಶಾಯ ಕಾಮಿತಾರ್ಥ ಪ್ರಧಾಯಿನೆ ಪ್ರಣತಃ ಕ್ಲೇಶ ನಾಶಾಯ ಗೋವಿಂದಾಯ ನಮೋ ನಮಃ. (Kannada)
Meaning Of The Mantra : "I pay my obeisance to You, O' Lord Venkateswara – the Bestower of all success and prosperity; and offer my salutations to You, O' Govinda – the Destroyer of all evils and sufferings"
How To Recite This Mantra..??
I shall not ask you to recite it as many times as possible in a day, because, it would be impossible for anyone to do so in our busy day to day life.. However, "spend a couple of minutes every morning to recite this amazing all powerful Mantra".
All you need to do is just sit or stand in a quiet place, after taking your morning bath, and silently recite this Mantra at least nine times in the morning.. I would suggest you sit down facing East or Northward directio,n while reciting this Mantra.. Preferably sit in your puja room..
Remember a vital point here.. Many people ask me this question..
"Whenever and wherever you are performing any puja or reciting any Mantra, you must face East or Northward direction and God must face West or Southward direction.. Doing the opposite is wrong".
The best day to begin the recitation of this Mantra is Friday and you may continue to do it everyday from thereafter.. All I want you to do is,"to recite this Mantra for at least nine times in a day but there are many who tell me they recite it many more times than that".
The Powerful Sri Venkateswara Maha Mantra Puja
Based on this Sri Venkateswara Maha Mantra, I have, as though ordained by Him, invented the all powerful Sri Venkateswara Maha Mantra Puja, one day, to save the love marriage of a young Bengali lady called, Prothima Chowdhury.
After I presented this Puja, with all the details on this site, a few years ago, thousands of this site readers have performed this it and have seen many miraculous changes in their life.. In a way, this Puja is transforming lives all over the world today..
Many readers who have performed this puja have reported many amazing experiences with me.. I have presented a few of those experiences in an article titled, "Incredible Experiences Of Readers Who Performed Sri Venkateswara Maha Mantra Puja" and presented it on this site, about a month ago..
Last year, I have removed this Puja article from the site..
However..
I have presented the complete details
Of this powerful Sri Venkateswara Maha Mantra Puja; the miraculous story of the Bengali lady behind it's birth; who should perform this Puja; and how to perform it, in my God On Call (English) Book, that I have released in March, 2017.. This book is changing lives across the world today..
In addition to this Puja, this Divine Book also presents eleven spellbinding true stories, based on real miraculous incidents that occurred in the lives of some ordinary people and some extraordinary personalities.
Chapter Seven in God On Call Book tells in detail about the Sri Venkateswara Maha Mantra Puja.
Please Click Here to buy the God On Call Book on tirumalesa.com's official eCommerce website, Prabhoota.. Readers from any country may order for the book on this site.
Please Click Here to buy it and also to read some amazing five star reviews given to the book on Amazon India.
Readers from USA, Canada and Mexico may Click Here to buy this book on Amazon North America.
May you all by His divine grace stay blessed forever..
Hare Srinivasa
Narrenaditya Komaragiri
narrenaditya@tirumalesa.com
To know more about the author please click here