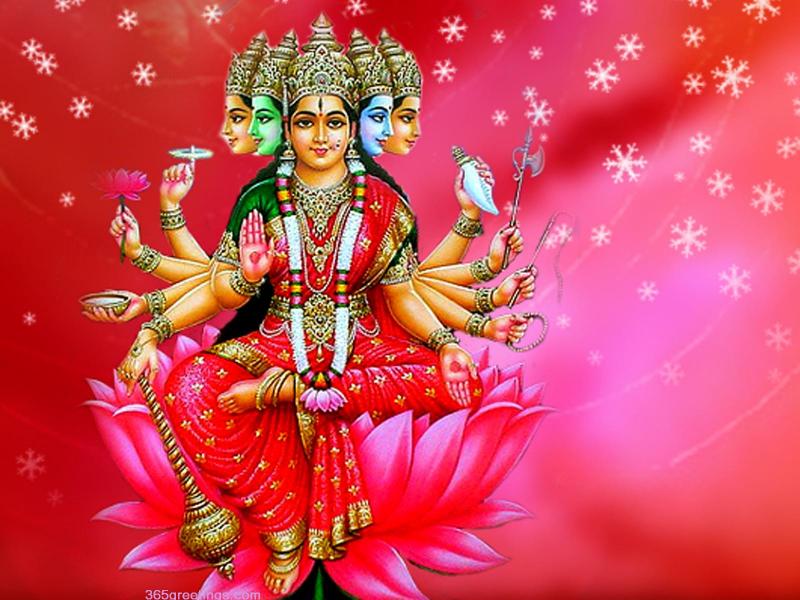 Please Click Here to read the Epilogue to this story
Namaste satate jagat kaaranaaya…Namaste chite sarva lokaashrayaaya…Namo dvaita tattwaaya mukti pradaaya….Namo brahmane vyaapine shaashvataaya…
Salutations to that being – the cause of this universe..Salutations to that consciousness – the support of all these worlds..Salutations to that one truth – which gives us liberation..Salutations to that pure eternal Brahman – who pervades all regions..
Now,let me begin with first thing first
Although Sri Subbarao promised to send his write up,on the Phala Sruthi,to me on the very next day of my posting of the epilogue to this story,he,however,could not send it until 10.30 pm on Thursday,due to some compelling reasons..
He first called me on the night of Monday..After about a few minutes of discussion on the Epilogue,that I have posted on the last Saturday,Sri Subbarao,with a great pain and hesitation in his voice apologetically said,
"Aditya garu..Very sorry..I could not send you the 'Phala Sruthi' on time..There's an important function in our family..So didn't find time to write it down fully..It's half complete..Will send it to you maximum by Thursday.."
Although I wanted to tell him".Maastaaru..More than our readers am eagerly waiting to read the 'Phala Sruthi' because am too keen on knowing what the holy Goddess Gayathri has to say about me and my writing..
Am also eager to know why in the first case She had chosen me to write this rare story when She has the option of choosing from thousands of writers in this world who are more talented,more accomplished and more devotional and disciplined writers than me.."..
However,I didn't say anything of that sort instead very humbly said,"..Maastaaru..Please don't use such bombastic words like sorry and apologies at least with me..There's absolutely no urgency and you may send it as and when you are comfortable sending it.."..
After that…
Literally counting every minute of my day,I started waiting for the 'Phala Sruthi'..However,Sri Subbarao could not send it to me until 9.30 pm on Thursday..At about 9.45 pm,I called him again while driving back home…Honestly,I was more keen on reading it than sharing with readers..
Without waiting for my question,he said "..You will receive it before 10.30 pm..Exactly another forty five minutes from now..I think you are driving..Go home ..Take a bath..Have your dinner..You shall receive the mail.."
"..Another forty five minutes.."..I told myself..Then again I told myself.."Like a sadist,I have tortured all my readers,for almost one year,with suspense..Now,I believe Mother Goddess is giving me a taste of the same food I have served to Her devotees all these weeks…"…PERIOD
I rushed home..Finished bathing..Finished dinner..And exactly at the stroke of my finishing the dinner,I heard the email notification tone on my mobile..I know what it was..From where it was..From whom it was..However,I wanted to read it on my large desktop monitor..
I immediately rushed into my office room..Switched on my desktop..And while it was loading,offered my humble prayers to almost all the three crore Hindu Gods and Goddesses,whom I know were watching me that moment from all the corners of this glorious universe,
Controlled by the Mother of all mothers; the Creator of all creations; the cause of all existence in this world; the reason behind all the life on this planet,the Veda Matha,the Jagan Matha and the Jagath Janani Gayathri Mahaamaayee..
Sandhyayai namaha…Saavithrai namaha…Gayathrai namah…Saraswathyai namaha…Sarvaabhyo devaatabhyo namo namah….Kaamo kaarsheen manyu ra kaarsheen namo namah….
(My prostration to the sacred deities of Sandhya,Savitri,Saraswaati and also to all other deities; please forgive me,my beloved Mothers,for the sins I may have committed under the influence of passion and fury)
Praachai namah…Dakshinayai namah…Praachai namah…Urthvayai namah…Atharayai namah…Antarikshayai namah…Bhumyai namah…Brahmaney namah…Vishnavey namah…Mrityavenamah…
(My humble salutations to the Deities of East,South,West and North and also to all those in higher and and the lower and to the Skies,to Earth,to Brahma,to Vishnu and to Rudra).
Aakaasaat Patitam toyam Yatha gachati Saagaram,…Sarvadeva namaskarah Kesavam prati gacchati…Om nanah ithi…
(Just as waters from the sky descend upon the oceans may my all salutations reach Bhagwan Keshava).. PEACE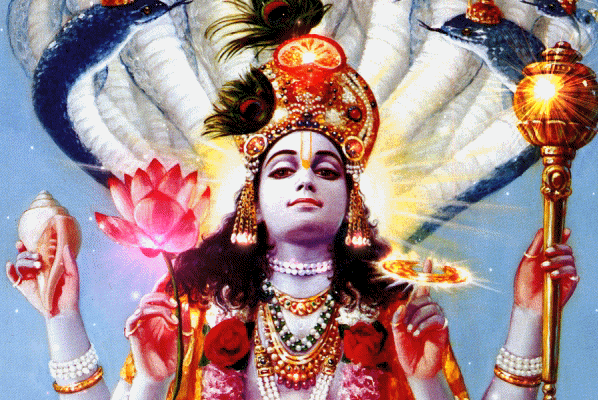 At that moment,I was like a tenth class student sitting in front of the computer waiting to view his final exam results..After finding the mail and opening it,I had gently clicked on the PDF attachment in the mail..It was a ten page document handwritten in Telugu by Sri Subbarao..
After closing my eyes in silence,for a couple of more seconds,I have slowly started reading the content in that document..At that moment,I have also noticed a slight palpitation in my heart but ignored it and continued my reading and completed it in about fifteen minutes..
I immediately called my wife..Made her sit behind me…And with tears literally bursting out from my eyes,have read out the whole document for her…
It was undoubtedly,the most precious,the most invaluable and the most priceless document I have ever read in my life..Every word in that Phala Sruthi was incredible but true and unbelievable but a fact..
There's a blessing in that Phala Suthi,from Goddess Gayathri,to everyone associated with this divine story,including you who's currently reading this part…Otherwise my friend you wouldn't be coming this far…
Now..Please relax.. Take a deep breath…And read carefully every word in the following paragraphs,one after the other,and please do not rush to see the conclusion..Not everyday you read such a story and not everyone is blessed to read such a story..So have patience..
Please go through..
At about 3.30 pm,on the 27th of October,2015,when the mystic Brahmin,Nemani Subbarao was in a deep slumber,enjoying his nap,he suddenly heard the divine musical voice of Goddess Gayathri – which only he's gifted on this planet to hear – and opened his eyes..
This was what the Goddess said,"..Dear Subbarao..Wake up..Am your mother Gnana Saraswathi Devi.. Now that the mystic Brahmin story is nearing it's completion I have come to tell you the 'Phala Sruthi' of this story..
Let me begin with you..Many times you have asked Me why I like you so much..The reason is you never question me whenever I ask you to do something or to go somewhere..You will never bother about the possibilities nor worry about the troubles you may have to face as a result of my instructions..That is why I like you so much..
Many people come to Basara to visit Me..However,most of them come to perform the 'Aksharaabhyasam' of their children because it would help them do well in their studies in future..I bless them because they are my children..
Some people stand in front of me and place a list of desires before Me..I bless them too..Because they are also My children..But when I asked you to come to Basara in 2002,you came here without even knowing where it was..
You performed your penance here for forty days and chanted my name hundreds of thousands of times during that period facing many odds and troubles of life…However,Subbarao,you never complained nor allowed your wife,Venkata Lakshmi to complain..By doing so,you have shown the most exemplary and purest form of devotion towards Me…That is why I like you so much,Subbarao..
Also during your stay in Basara,you have recited the five hundred slokas of "Mooka Pancha Sathi" every day not for your benefit but for the benefit of a dumb little boy Saketh,son of your co brother,to help him gain the ability to speak..By doing so you have shown your selfless service to others..That is why I like you so much,Subbarao…
Why only me…???..Even Goddess Kamakshi was immensely pleased with your devotional recitation of "Mooka Pancha Sathi" everyday those days and had sent her Kanch Peetham to Basara…Along with that Peetham,She had also sent the Kanchi Peethadhipathis Jayendra Saraswathi and Vijayendra Saraswathi to Basara and made them perform the "Maha Kumbhabhishekam" to my temple..
Moe importantly Subbarao…When I was taking away your hundred days old son,you have decided to relinquish your hard earned ten lakh time recitation of the Gayathri manthra to save his life..While doing so,you have very sincerely told Me,
"Ammaa..If this can save my son's life fine otherwise I shall think some noble soul had come to my house to collect this ten lakh time recitation from me..If that way I can help a noble soul get emancipated from the sins of this human world and attain Moksha what else would I require in my life Ammaa.."..By saying so you have shown your nobility to Me Subbarao..That is why I like you so much..
However,after witnessing that noble deed from you,I have thought I should return your ten lakh times recitation with interest..Therefore I had sent you to Naimisaranyam forests..Here I need to give you an important information,Subbarao…
Anyone like you,,who performs trikala sandhya,performs penance in that most sacred place on the Earth would get thousand times more benefits than he would normally get by performing at any other place in this world…
I had also planned and made you commence your forty days penance,in Naimisaranyam,on the night of Lunar eclipse which would additionally earn you thousand times more benefits..
As per my plan,you have commenced your meditation at 12 on that Lunar eclipse night and meditated up to 4.15 in the morning..During those hours of meditation,you have recited the Gayathri manthra for five thousand times..
You are a Mathematics teacher Subbarao..Now do your calculation and know how much you have earned only on that Lunar Eclipse night by meditating for five thousand times..This is in addition to the other benefits you have earned by meditating there three times everyday for forty days..
This total number is now credited to your Gayathri manthra recitation account Subbarao..All these days you are under the impression that you have only mediated the sacred manthra for three crore times..
By now you must have done your calculation and got the answer,Subbarao..If so,did you realize that no other living being,ever born on this planet,had recited the Gayathri manthra for so many times ..???..
(5000 x 1000 lunar eclipse benefits and x 1000 Naimisaranyam benefits = how much..Am poor in Maths and if anyone from among you can do the calculation please write your answer in the comments…)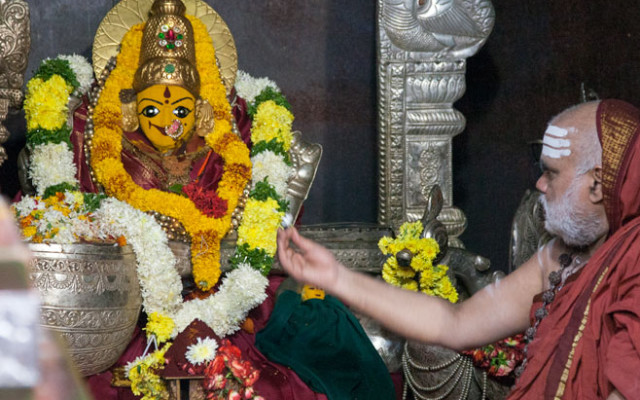 Dear Subbarao,as your beloved Mother,I felt very happy seeing you after almost twelve years,when you visited Basara,in May,2015 along with the other readers of this story…When you stood in front of me,in the Temple,offering prayers to me,I as your Mother noticed tears in your eyes and was greatly moved..
I just could not see my son in tears..Therefore I too,as a Mother,was unable to control my emotions and broke down into tears..I know you have noticed them..
Now listen to me carefully Subbarao..With this Phala Sruthi,your story of the Mystic Brahmin may come to an end but this story shall forever go down in the history of mankind as an epic work of art..
You as Nemani Subbarao,Subbarao panthulu and as Subrahmanya Sarma and the Mystic Brahmin shall be talked about for many generations to come ..
Finally Subbarao,as the most ardent devotee of Goddess Gnana Saraswathi Devi,your name shall forever be scripted in Golden letters in the annals of the devotional history of world spirituality and religion..My blessings will be there with you and your family forever..Now..
Coming to Rama Krishna Prasad Pathri (PVRK PRASAD,IAS)
Prasad,has all the qualities a human being should have for accomplishing any task whatsoever assigned to him..Impressed with those qualities in him,I have chosen him for the task of conducting the Maha Yagam in 2005..
Going to Tirumala Temple as its Executive Officer was a big turning point in Prasad's life that turned him completely towards spirituality..After moving closely with amazing personalities like the Kanchi Paramacharya,Prasad has developed a great interest in spiritual activities and had acquired great divine knowledge and worldly wisdom..Am sure he shall flourish further in the field of spirituality..
Impressed with his commitment towards his work and service towards humanity,Am wishing Prasad to transform to the status of a "Brahmarshi" from the status of "Rajarshi" which he's currently enjoying..My blessings to Prasad and his family..Now..
Coming to Narrenaditya Komaragir (Yours lovingly)
Aditya had spent most of his time breaking his head to find the answer to the question,"why did Amma chose a sinful person like me for writing this divine story" than actually on writing the story..His noble parents are the main reason for this epic story to come out of Aditya's pen..
Aditya could write the first three parts of this story due to the divine qualities of his mother..Later,he could keep the interest of the readers,sustained in the story,for one long year due to the "Tapas" of his noble father..
His father is a great man who wrote "Manu Dharma Sastram" in Telugu..With that literary classic work, he became so dear to me..I actually consider him a rare Gem in my necklace,Subbarao..Aditya,after inheriting the writing qualities from his father,had on his own developed great creative skills in writing..
Aditya's ailing father is currently in the last stages of his life almost confined to his bed just waiting for the completion of his beloved son's story..Even while inhaling and exhaling Aditya's father is constantly meditating upon me (Ajapa Gayathri)..
This inhalation and exhalation process of his father is converting into divine waves and helping Aditya a great deal every time he's sitting down to write this story..I bless and wish Aditya progresses well in his life drawing inspiration from the many ennobled personalities he would be meeting in his future..
(Here are a few vital words from me..Honestly.I haven't so far told Sri Subbarao much about my mom or dad except a few casual points like "my mother is no more and my father is unwell"..He doesn't know that my scholarly father,who is a professor in English but an equally great scholar in Sanskrit and Telugu ,had written "Manu Dharma Sastram" in Telugu..
Secondly,what am now revealing to the world is that "my dear dad's Manu Dharma Sastram book has an amazing photograph of Goddess Gayathri printed on it..Another important point here..Until a few days ago even I was not aware that my beloved 92 – year old father keeps chanting the holy names of the divine Mother Gayathri during his inhalation and exhalation process..But Goddess told exactly about this quality of my dad..
It is really making me emotional now to know that my dad – of whom am the most favorite child among his nine children – who is praying for his departure from this world is being heard and observed,every moment,by the holy Goddess Gayathri..
My dad is currently going through enormous pain and as his ever loving son am only requesting the holy Goddess Gayathri every day during my meditation of the sacred Gayathri Manthra,which I have started reciting after I have commenced writing this story,to give relief to my dad)
Now coming to Venkata Lakshmi
This is what the holy Goddess Gayathri has said in Her "Phala Sruthi","Dear Subbarao,your wife Venkata Lakshmi,although a lady of slight irritable temperament,is a great devotee and had always done 'good' to even those who were 'bad' to her..
Shouldering the responsibilities of family as well as her duties towards you,Venkata Lakshmi is pleasing me immensely every day by offering tasty delicacies as 'Maha Naivedyam' to me…
More over,she had also unconditionally accompanied you to tough places like Basara, Naimisaranyam and Kashi and had offered a great selfless service to you and in turn to Me..I bless her to live peacefully and continue to offer the same selfless service to you and to Me forever..Now..
Coming to the readers of this story
Although Aditya had planted the seeds of devotion in their hearts a year ago,the readers of this story, with all their patience and waiting,have reverentially watered those seeds,week after week with their love and dedication,and are now doing their best to enhance their devotional levels and progress further in the path of spirituality..My blessings and best wishes shall always be there with them and forever..
I shall forever,in the form of Gayathri.Gnana Saraswathi Devi,Lalitha Tripura Sundari,Tulja Bhavani and Sagara Durga reside in the house of everyone – who reads this story or makes others listen to this story or become either directly or indirectly responsible for others to read or listen to this story – and bless them with amazing health,wealth and prosperity all around..
I also wish all the readers of this story hereafter lead a life of full of devotion,knowledge and philosophy and to the best of their abilities help those in need and those in darkness and make their birth a more meaningful one..Finally coming to those associated
With the Sarvathomukha Gayathri Maha Yagam
My divine blessings will always be there with the families of all those devotees who are,either directly or indirectly,either through Tan (body) Man (mind) and Dhan (money),associated with the Gayathri Maha Yagam performed,on my instructions in Visakhapatnam,in May,2005..
Saying so,the holy Goddess Gayathri completed Her narration of Phala Sruthi to this story to Subbarao on the 27th of October,2015..
SWASTHI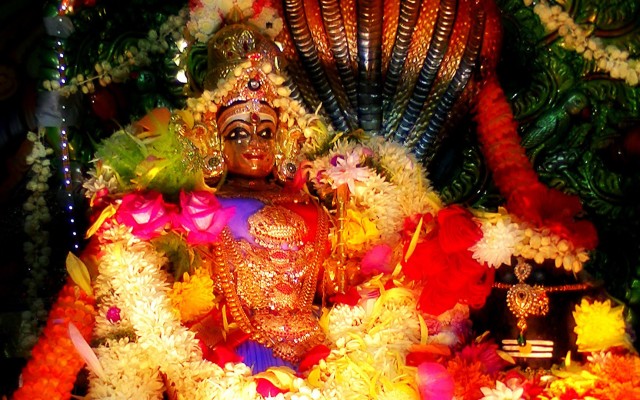 Words in English dictionary are inadequate to express my gratitude to divine Mother Goddess Gayathri for considering a sinful personality like me eligible to write this life changing story,which according to Her blessings,will go down in the history of mankind as an 'Epic Story'..
Am now,after writing this 'Phala Sruthi',feeling fully blessed and exonerated from all the sinful karmas I may have knowingly or unknowingly committed either in this life or in my past life..Am also extremely thankful to the divine Mother for blessing me with a birth in the bosom of such noble parents..If at all I have another birth I pray to Goddess to bless me with the same noble couple as my parents..
Finally friends..To the best of my abilities,knowledge and intellect I have adopted this divine true story into English in its totality..I may have however taken a few liberties with it on a few occasions but it was done with the sole noble intention of imparting more devotion into the story as well as into the minds of the readers..
However,I still request Mother Goddess Gayathri to please forgive me for all such unforced errors I have committed while writing this story..
Finally and finally indeed..Thanks all my beloved readers,for all your time all these hours,all these days, all these weeks,all these months and all through this year..
Swasthi prajabhya paripalayantham…Nyayena margena maheem maheesa…Gobrahmanebhyo subha masthu nithyam….Loka samastha Sukhino bhavantu….
Om Dyauh Santhih… Antarikshah Santhih… Prithvi Santhih… Aapah Santhih… Oshadhayah Santhih…
Vanas Patayah Santhih… Vishve Devah Santhih…Brahma Santhih… Sarva Santhih,… Santhih eva Santhih… Sa Ma Santhih redhi… Om Santhih Santhih Santhih…
WARNING : All rights whatsoever concerned with this story belong solely and wholly to Narrenaditya Komaragiri – as it's writer and creator – and anyone violating the same,by trying to copy a part or full portion of this story for any other website,Facebook page, novel or  book,T V Serial, feature film or for some other commercial purposes,is liable to be prosecuted under criminal laws of Indian judiciary..
Love
Narrenaditya Komaragiri
narrenaditya@tirumalesa.com
To know more about the author please click here