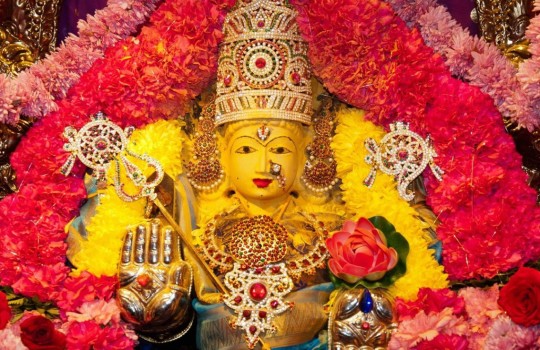 Please Click Here to read the previous parts of this story..And now please continue reading this part..
After boarding the Gorakhpur Express train at the Secunderabad railway station at 8.25 a m on the 9th of April,2004 – which also happens to be the auspicious day of Good Friday – the noble couple of mystic Brahmin Nemani Subbarao and Venkata Lakshmi have alighted the train,along with their holy gang,at about 2.15 p m at the Lucknow railway station in Uttar Pradesh,India,on the 10th of April,2004..
Lucknow city,as you all may be knowing,is one of the most beautiful historical cities of India..Known for following age old traditions and upholding human values,the people of this lovely city of Lucknow are also known for their – what is colloquially called in Urdu – 'TEHZEEB'..
(As a frequent flier to Lucknow I have some memorable experiences associated with this lovely city and I also have earned a few wonderful friends there who are all known for their awesome hospitality)
Subbarao's niece,Tirumala Devi,a well mannered lady,who at that time was residing in Lucknow,came to Lucknow railway station along with her husband to receive Subbarao and his entourage..
Devi had made special arrangements for a comfortable journey of Subbarao and all his relatives to Naimisaranyam..
And Here Begins The Historic Journey Of Subbarao And His Holy Gang To The Dark Forests Of Naimisaranyam
In all,Tirumala Devi had arranged for two vehicles to take Subbarao and company to Naimisaranyam.. While one of the two vehicles was a Toyota Qualis S U V,the second one was a Maruti Car..
Finally,the journey began on a cheerful note after all the members have taken their bath and lunch at Lucknow..While Subbarao and Venkata Lakshmi sat in the Qualis vehicle,all the others sat in whichever vehicle there was space..
As said earlier,the distance between Lukcknow city and Naimisaranyam is about 110 kilometers..
Since that was a reasonably good distance for any driver to cover,most of the drivers more particularly professional drivers normally play popular Hindi film songs during the drive..
Satyapal Thyagi,the driver of that Qualis vehicle was not only a frivolous character but was also quite a bit spiritual and philosophical person in his outlook towards life..He was a big fan of music too..
Quite surprisingly rather quite coincidentally,all through the journey,Satyapal started playing many popular Hindi songs sung by renowned yesteryears famous playback singer,Mukesh..Almost all these songs were, in fact,reflecting the mood of the entire journey..
Was it really Satyapal who was playing those songs or was it Goddess Mother Gayathri Herself who was playing them to convey Her message to Her beloved disciple Subbarao and his ardent followers..Who knows..??
I so believe because all those songs were not only melodious numbers but were also some amazing ones filled with great philosophy of life that subtly tell us about the concept of God and His inscrutable deeds..
Well..Here are a few songs driver Satyapal played in the Qualis vehicle that day..
"Sajan re jhooth math bolo..Khuda ke paas jaanaa hain..Na haathi hain na ghodaa hain..Waha paidal hi jaana hain.." (Teesri Kasam – Raj Kapoor – Shankar-Jai Kishan)
"Kehta hain dil rastaa mushkil maaloom nahin hain kahaan manzil.." ( Sri Subbarao mentioned these lines in his diary,however,these lines come in the anupallavi of popular Hindi film song "Pyar hua iqrar hua" from Raj Kapoor's super hit Hindi film "Shree 420" – Shankar-Jai Kishan)
"Ek din bik jaayegaa maathi ke mol.. Jag mein rehjaayenge pyaare tere bol..Dooje ke hothon ko dekar apne geeth..Koi nishani chhod phir duniya se dol " (Raj Kapoor-Dharam Karam-R.D.Burman)
More or less all these great songs convey a similar meaning and also have an entirely obscure philosophy of life hidden deep inside them..
And if I now try to explain the meaning of these songs in English am sure I will be doing gross injustice not only to the beauty of these songs but also to the glory of their writers..So I will not be doing that now friend.. Please forgive me..
However..At this point..Please grant me some freedom
And allow me to share with you this unforgettable anecdote of my Nizam college days life in Hyderabad. Of course,am sure most of you will cherish this funny incident as well..And if for some reason someone among you don't,please pardon this wayward pilgrim for taking your time..PERIOD
During our college days,we had a very naughty friend who would come exactly at 1 a m every night,on his Yezdi bike,and honk loudly disturbing the sleep of our entire colony of Boudh Nagar in Secunderabad..
That was his style of inviting all our friends for a midnight Tea in the nearby Osmania University campus..We too started enjoyed going out with him for a Tea and dance all the night and play Cricket on the empty campus roads..
Those days,most of our friends were staying in side by side houses..This adventure of our friends group, every midnight,went on comfortably for almost two months..We all thought we were very easily fooling our parents..
Until one day..
When our parents came to know about their beloved sons' midnight fiesta..They were also shocked to realize that their sons were actually jumping the walls and zooming out on their bikes for Tea at 1 a m every night after that particular friend comes on his bike and honks and wakes his friends…
Our parents went mad..Went crazy..And finally warned us in inexplicable terms..And my beloved mom went a step further and did something more unpleasant to me..However,dude,my modesty forbids me here from sharing that unpleasant experience with you all,today..
Izzat ka sawaal hain yaar..
But I love you Mom..I know wherever you are right now and in any corner of the holy heavens,you must be certainly smiling at my writing and must be thinking that "My beloved Balu didn't change a bit.."..
Smile once again for me,Mom..Am missing you a lot..In fact,am begging God everyday to show you at least once to me..At least once..And am sure my prayers will certainly be answered one day..PERIOD
After that warning from our parents,we requested our friend not to come every night and play with our lives..He didn't listen..We begged him..He didn't listen..We warned him..He didn't listen..We threatened him..He didn't listen..
Finally,all our colony friends sat in an Irani hotel one day morning and worked out a plan to thwart this menacing friend who was the cause of all the pain in our life,those days..
Under the leadership of yours lovingly,we together composed a song in the style of "Ek din bik jaayegaa mathi ke mol" and in a chorus sang it when our friend came again that night and honked loudly to invite us for a Tea..
After listening to our song all the beautiful young girls in our colony,whom we requested to stay woke up that night,laughed loudly at our friend..Can there be a more humiliating experience for a teenager than that mockery from girls..??..
After that incident,our dear friend never came to our colony and disturbed us again in our entire college life..
And this was the song we sang in the style of "..Ek din bik jaayegaa mathi ke mol.." to humiliate our dear friend,that night..
"Ek din marjaayegaa kutthey ki mauth…Gharwaale samjenghe ke margaya maadar c@#dh..laa laa lalalla laa..""..
SMILING..???.. Keep doing that..That's the best form of prayer to God..
Now,let us come back to the main story
Satpal Thyagi,the driver of the Qualis vehicle,as said earlier,was a frivolous character..He went on posing many silly questions to the ever smiling Subbarao..The mystic Brahmin too,who was used to listening to many such silly questions in life from his students,replied to those questions with all the patience in the world..
Finally,Satpal asked.."Pandit ji..Looks like you are going to Naimisaranyam for the first time..How long would you all wish to stay there..Two days or three days..??.."
"Forty days" replied Subbarao..
"Forty days..??" asked a fully shocked Satpal..Saying so he suddenly stopped the vehicle on the road..Got down from it..And came to the seat where Subbarao was sitting..
Everyone in both the vehicles were shocked with the sudden stoppage of the vehicle by Satpal..
With folded hands,he told Subbarao,
"..Panditji..In twenty years of my driving career I must have taken thousands of pilgrims in my car to the Naimisaranyam forests..I myself must have visited the place thousands of times..However,none of us have stayed there for more than two nights..
Not that we can't stay but the forest doesn't allow us to stay there for more than two nights..They are very dangerous forests with many wild animals roaming around in broad day light..Nights are horrifying to live there..There won't be power in the nights and there will be pitch darkness all around..
You may have seen many dark nights in your life but am sure none of you must have experienced that blinding pitch darkness so far in your lives..You wouldn't know from which corner which deadly snake emerges and from which side a wild animal attacks..
There are many dangerous poisonous insects and scorpions there and you do not even get proper food to eat..Are you aware of all these things Panditji..Did you all do your home work before taking up this deadly journey.." asked a much worried Satpal..
Subbarao smiled and replied,"Dear Satpal..I do not know any of the things you are now mentioning nor did I do any homework to know about them..But am sure even if all the wild animals in the world are living there in Naimisaranyam nothing will happen to me nor to anyone of us..Because my Mother will protect us all from these deadly animals,poisonous insects,scorpions and snakes.."
A fully confused Satpal asked,"which Mother are you talking about Panditji..How's she going to protect you from these wild animals..Have you gone mad..??..Listen to me..Stay there for two days and return to Lucknow..If you want I will also stay with you for two days..You don't need to pay me anything extra for that..But listen to me.."
Subbarao smiled again and said,"..Dear Satpal..Am talking about Mother Goddess Gayathri..She will protect us from all the wild animals..So don't worry about our safety..Now start the vehicle and let's go.."
Satpal,as though he was looking at an Alien character,looked madly at Subbarao for a few minutes; then slowly turned back; and without uttering a word went and sat in the driving seat and moved the vehicle..
After about ninety minutes of silent journey
The two private vehicles carrying Subbarao and his holy gang entered the crucial Hanuman Mandir area in Naimisaranyam..After pausing at the Hanuman Mandir for a few minutes and having the darsan of mighty Lord Hanuman,the holy gang reached their destination of Balaji Mandir in Naimisaranyam..
Balaji Mandir (temple) was built long ago by some devotees belonging to the Vijayawada area of Andhra Pradesh..Lord Sri Venkateswara is the principal deity of this sacred temple that was built in a very vast area in Naimisaranyam..
In all,this Balaji Mandir has a very large entrance (Maha Dwaram) that is further paving way to the main Temple..There are four rooms each,meant for accommodating visiting devotees,on both the sides of the large entrance..
Moola Virat Lord Sri Venkateswara is residing here with both His divine consorts,Sridevi and Bhudevi..
Just like we see in the sacred Tirumala Temple,we may also see in Balaji Mandir,a deity of Lord Garuda in a standing position,with open wings indicating that He is ready to take off the moment He receives instructions from his boss,the holy Lord Sri Venkateswara..
There's a large hall in addition to the rooms,in Balaji Mandir,to help the visiting devotees conduct the Satyanarayana Vratham pooja,Srinivasa Kalyanam and Bhagawatha saptaham..
Quite surprisingly,all the operations here in Balaji Mandir are conducted by an elderly lady who is fondly called "Maataaji" by her staff and by all the visiting devotees as well..
A great devotee of Lord Sri Venkateswara this noble lady,am informed,conducts all the operations in Balaji Mandir with absolute ease and is also doing her best to spread spirituality in and around the areas of Naimisaranyam.. SALUTATIONS Mother..
On that evening,Subbarao met this lady with a recommendation letter he brought from one of his friends in Vizag who knows her..With a broad smile the lady received the letter from Subbarao and after going through it's content welcomed him and his members with all the warmth in the world..
She then offered them two rooms for their stay and said with a little smile on her lips,"Am really blessed to have you in the midst of our premises..To the best of my abilities I have made all the arrangements for your comfortable stay here..
You are free to perform your penance wherever you want to but am sorry to inform you that the facilities here may not be to your liking..There won't be any power supply all through the nights and you may have to live in complete darkness..
There are also millions of mosquitoes,house flies and dragon flies roaming all around the place round the clock and you may find it extremely difficult to handle them..There are many snakes and other poisonous creatures living here as well,so be very cautious while dealing with them..
However,it's not always like this here..Sometimes it's even worse than this,more particularly on a rainy day when it pours cats and dogs all night..
Well..We have chosen to come to the abode of wild animals and decided to live among them..Then how far it is correct to complain about their presence here..Although we are their guests they are not aware of that fact therefore treat us like their enemies..
Be prepared for an uneasy stay here..But I assure you..Your Goddess Gayathri and my beloved Lord Sri Venkateswara are always there to protect you and your family..Good luck."
Although Subbarao stayed calm with the noble lady's claims his holy gang,including Venkata Lakshmi, were terrified and felt completely demotivated..
Left with no other option they all reached their rooms and slowly settled there..
It was about 8 p m that time..
There was no power there with a frightening pitch darkness all around..
Whatever little light the candles were throwing was insufficient..
While the ladies in the group swung immediately into cooking activities,the mystic Brahmin Subbarao sat down for meditation of the Gayathri manthra,after finishing his evening Sandhyavandanam..
Later,they all finished their dinner and retired to their beds..
The countless Mosquitoes then started making their life miserable..
Then everyone moved on to the terrace expecting less Mosquitoes..But they were shocked when they were attacked by more and more and more and more and more Mosquitoes..
Left with nothing else to do they all covered their entire bodies with blankets and decided to some how sleep..
They were slowly drowning into sleep..
Then it happened..
Suddenly they all woke up startled as they heard a large roar of a wild animal just around them..With their bodies shivering wildly,they all screamed loudly and gathered around each other and kept staring into darkness around them..
There was another roar again much louder than the previous ones and much nearer than what it was before..
It was so frightening..So threatening..
But none of them could identify what that roaring animal was and where it was actually located..
With terrible fear and shock they kept staring into that dark,thick and blinding pitch darkness..
Again there was another loud roar..
Much louder and much closer than the previous ones..
They were all frozen with shock..
But what was t..h..a..t..   r..o..a..r..i..n..g.. sound..??
WARNING : All rights whatsoever concerned with this story belong solely and wholly to Narrenaditya Komaragiri – as it's writer and creator – and anyone violating the same,by trying to copy a part or full portion of this story for any other website,Facebook page, novel or  book,T V Serial, feature film or for some other commercial purposes,is liable to be prosecuted under criminal laws of Indian judiciary..
Please Click Here to read the "Shocking True Story Of A Mystic Brahmin Who Converses With Goddess Gayathri-Part twenty Two"
Love and regards
Narrenaditya Komaragiri
To know more about the author please click here