With The Divine Blessings of Bhagawan Sri Venkateswara
The much awaited Tirumalesa Matrimony is being officially launched, on UGADI, the 6th of April, 2019, by the renowned Vaishnavite Saint and Scholar, His Holiness Sri Sri Sri Tridandi Srimannarayana Ramanuja Chinna Jeeyar Swamy Varu, at His Ashram in Shamshabad in Hyderabad.
Who Is Sri Chinna Jeeyar Swamy..??
For those among you who do not know, Sri Chinna Jeeyar Swamy is a renowned Vaishnavite Saint, Philosopher and Preacher with millions of Hindu followers all around the world that include many globally popular Indian personalities, Chief Ministers and Heads of States..
With a whopping budget of rupees 1200 crore, Sri Chinna Jeeyar Swamy had built a tall 216 ft. Saint Ramanuja Charya Pancha Loha Statue – called the Statue Of Equality built in commemoration of the 1000th birth anniversary of Saint Ramanujacharya – in His 40 acre asharam that is there in the suburbs of Hyderabad city and pretty close to the Rajiv Gandhi International Airport..
Today, this statue is the world's second tallest statue in sitting position.. This statue is 65 feet taller than the Statue of Liberty in America..
Sri Chinna Jeeyar Swamy also plays a crucial role in all the affairs of the Tirumala Temple and advises the TTD Board on Agama Sutras, Dharma Sastras, Sasanas and other related Seva services to Sri Varu..
He directly walks into the Garbha Griha of Tirumala Temple.. The Q darsan will be stopped while He's inside the Temple, performing Ekanta Seva to Sri Varu.. Sri Chinna Jeeyar Swamy agreed to launch Tirumalesa Matrimony after He was impressed with www.tirumalesa.com and it's noble activities..
Although that is going to be an important festival day and many of His followers would be coming to the Ashram, to seek His blessings, Sri Jeeyar Swamy had given us time and His consent to launch the site in the evening..
If you wish to attend the launch in Hyderabad and register for your beloved daughter or son in the holy presence of Sri Chinna Jeeyar Swamy, please send a mail to meetings@tirumalesa.com with the details of your daughter or son and your contact number.. I shall send you details of the program with time.. Entry is free.
Tirumalesa Matrimony
India's most secured matrimony website exclusively for Hindus is being brought to you by this globally popular website, tirumalesa.com, that has hundreds of thousands well learned followers all over the world..
As you may know tirumalesa.com had gifted to the world the powerful 'God On Call' (English) Book and through this book the more powerful Sri Venakateswara Maha Mantra Puja that is bringing miraculous changes in thousands of lives today
Tirumalesa Matrimony is being launched with the noble intention of making right choices for our beloved children, for finding ideal partners for their life; for seeing their marital life blissful; and for keeping their colorful future secure..
Pre Registration to Tirumalesa Matrimony is now open.. If you are interested you may register for free by sending an email to matrimony@tirumalesa.com.. Before proceeding to register, please go through the following important points.
Some Key Features Of Tirumalesa Matrimony
1. Tirumalesa Matrimony is only for Hindus and shall forever remain for Hindus.. However, people belonging to all castes and sub castes, categorized under Hinduism, may register with this site.
2. Tirumalesa Matrimony would strictly follow all the guidelines and rules laid down by the Govt. of India for operating matrimony websites and services in India.
3. Hindus residing in any part of the world may register with Tirumalesa Matrimony.. Shortly, we are going to open our branches in many countries where there's a huge following for tirumalesa.com.. These countries include USA, Canada, Great Britain, UAE, Australia, New Zealand, Germany, Switzerland, Singapore, Malaysia and Nepal among others..
4. After you register your profile with Tirumalesa Matrimony, we would be thoroughly validating your profile and sending you an approval mail..
5. Registration with Tirumalesa Matrimony is absolutely free.. I would be personally checking and validating each and every profile and then would be according the approval.. Once, we accept and approve your profile, we will be storing it in a hidden mode.. Only myself and four more female members of our staff would be having access to these profiles.
6. After carefully noting down all the requirements in your profile, we would be sending out appropriate profiles to you that would be matching your requirements.. Please note.. We strive for your child's marriage more than you do..
7. Registration is free, however, we would be collecting a nominal fee from you, for our services, before we start sending you appropriate profiles, from time to time, for your consideration.
If You Are Ready To Pre Register
Please send a detailed mail along with two photographs of the prospective bride or Groom along with their valid photo ID card to matrimony@tirumalesa.com with the following details.
1.Name of the Bride or Groom
2. Date of birth :
3. Place of birth
4. Daughter of or Son of : Please mention both the parents name
5. Number of siblings :
6. Status : Single, unmarried, divorced, widow or widower
7. Educational qualifications ;
8. If working, nature of job with designation, company or organization.. If not working say not working
9. Place of work :
10. Place of residence :
11. Residential Address :
12. Caste, sub caste, star and gothra :
13. Requirements : Give a detailed description of whom are you looking for, from what caste, sub caste, gothra, educational qualifications, nature of job or business, status, from India or abroad or any other specific country..
14. Please mention whether you are a vegetarian, eggtarian non vegetarian, smoker or non smoker, drinker, non drinker or occasional smoker or drinker
15. Whom are you sending this profile for.. For self or for your daughter, son, brother, sister, relative or friend
16. Additional information if any :
17. Your Contact details : Mobile number and email id
18. Please mention whether you have any dosham like Kuja Dosham.. Are you a Manglik.. ??
A Few More Vital Points
Before sending us a mail, please make sure you have filled all the required details and have attached a valid photo ID card and photos.. After sending us the mail, please give us some time as we would be taking time to check and validate your profile..
Once your profile is approved, you would be receiving a mail from us confirming the same.
We are expecting a huge volume of registrations from all over the world so request you to please wait for 72 hours of time to receive a response from us.. After your profile is approved, we would be manually uploading it into our site..
You would be given an exclusive dashboard in our site with your uploaded profile.. We shall mail you all the credentials and login details.. You may change the password anytime later.
Finally, My Promise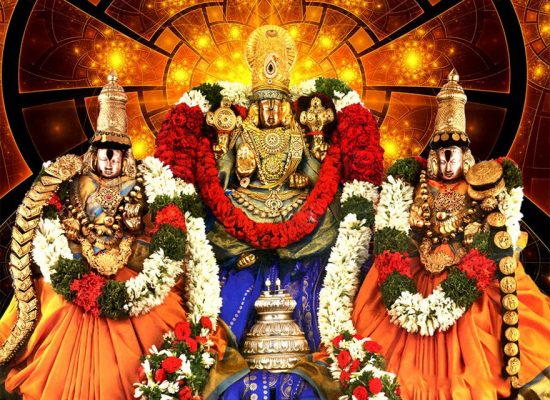 Once your child is registered with our website, she or he would be a part of our sacred Tirumalesa family.. From thereafter, it would be my responsibility to find an ideal life partner for her or him.. I promise that I would do my best for your beloved child and would put the same efforts that I would be putting for finding an able alliance to my daughters.. Good luck
May Bhagawan Sri Venkateswara bless you and your family with abundant prosperity, happiness and peace
Hare Srinivasa
Narrenaditya Komaragiri
narrenaditya@tirumalesa.com
To know more about the author please click here