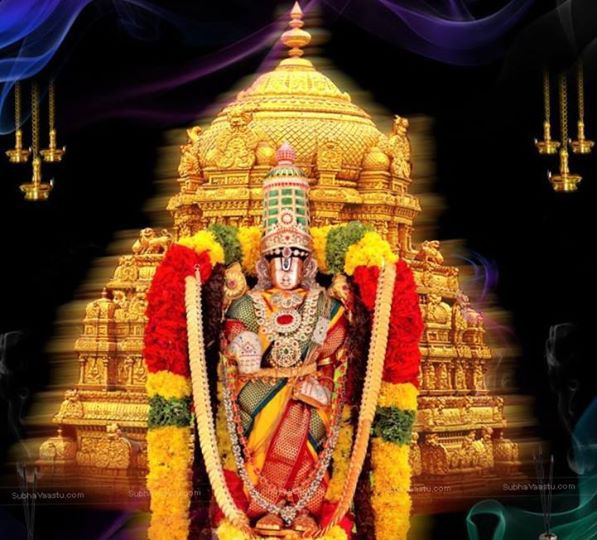 "Jealousy O' Jealousy.. You are the weirdest and the most powerful evil element of Nature.. You are sharper than a knife, bloodier than brutality, brutal than a beast, and venomous than a snake..
You can cook up stories, run madness, ruin careers, spoil relationships, make anyone a pauper and break any heart into pieces.. Jealousy O' Weird Jealousy.. You are the most powerful evil element of Nature".. Yours Obediently
DISCLAIMER : This is not a true story but a modern day story loosely based on a real life incident that occurred on the Tirumala Hills, about four hundred years ago, when an old aged depressed Brahmin went up the Tirumala Hills weeping.. What happened later in his life forms the crux of my modern version of that true story..
Please continue reading..
In the dark hours of midnight in Chennai..
When the whole of South India's most conventional city was sleeping, the 36-year old Chandra Narayan had slowly opened his eyes and looked at his watch.
It was showing 3.37 am.
Placing the watch silently on the wooden table, beside his cot, Chandra slowly got down from his bed; removed his nightwear; wore a towel around his waist; and walked quietly into his bathroom.
After spending about fifteen minutes there in the bathroom, he came out; walked straight to the beautiful painting of Lord Venkateswara that was fixed to the wall beside his bed; stood in front of it for a few minutes with closed eyes; and then quietly offered the last prayers of his life.
"Narayanam Parabrahma.. Sarvakaarana kaaranam.. Prapathye Venkatesaakhyaam,
Tadeva kavacham mama"
Later, with a heavy heart, he slowly moved away from there; wore a pair of new dress; picked up a small bag from a secret place – where he had hidden it the night before – and quietly walked out of the room.
And..
Just before leaving the room..
He paused for a few pain filled moments..
At the entrance of his bedroom..
And..
Slowly turned back..
And..
Kept looking at his bed..
There on that bed,
While Chandra's gorgeous 32-year old wife, Chethana was sleeping at it's edge, his two cute five year old identical twin daughters, Chaitra and Chithra, were sleeping in the middle of the bed.
The blue colored bed lamp in that room was bouncing on the radiant cheeks of Chandra's two lovely daughters and was adding more radiance to their glowing cheeks.. Looking at those bubbly cheeks of his cute daughters, Chandra was tempted to gently kiss on them, for one last time in his life..
However, he didn't..
He knows he shouldn't..
He knows he couldn't…
But he wanted to..
So he moved forward..
But paused..
Then thought for a few seconds..
Looked again at his daughters..
The innocence in their faces was inviting the great loving dad in Chandra to embrace them once..
Just once..
For that one last time..
But Chandra couldn't move a step forward..
Because..
He knows that his move may disturb his daughters from their sleep and if that happens, he can never leave them again in his life and go.. But, unfortunately so, Chandra had already by then taken that toughest decision of his life;
That saddest decision –
To leave his daughters;
That emotional decision –
To leave his parents;
That painful decision –
To leave his wife;
That sorrowful decision –
To leave his life;
And that impulsive decision –
To leave his everything forever and ever and ever;
And run away..
Far from this madding crowd..
Far from this dog eating dog human world..
To that distant dark nation of calmness;
And to that kingdom of silence;
From whose bourn no traveler had ever returned.. PERIOD
And during those sadistic moments of his life,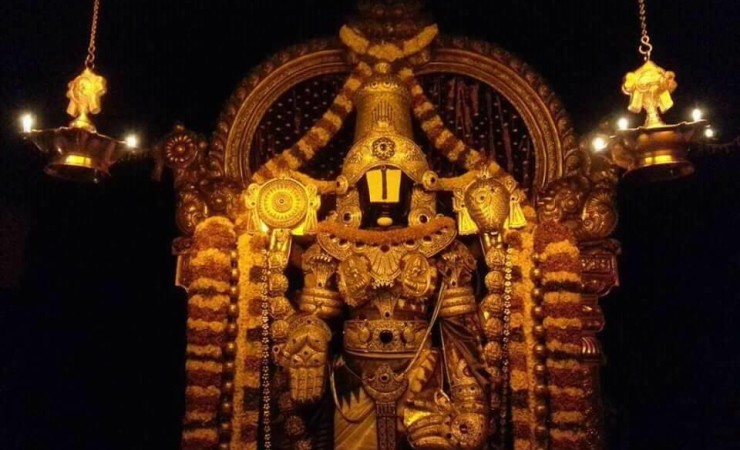 Chandra wanted to weep.. Weep loudly and tell the whole world how much he loved his daughters; how much he loved his wife; how much he loved his parents; and how much he loved his own life and how he never wants to leave them at all and at any point of time in their life.
However, that was too late for Chandra because he had already by then taken the most cruelest decision of his life to move out of his home, out of his family, out of his life and out of this world to seek a silent solace in the everlasting embrace of that dame sans mercy of death.. PERIOD
And..
Just at the time when Chandra was about to leave his bedroom, he noticed a beautiful pink colored cardboard paper in the cute little hands of one of his twin daughters, Chaitra.. There's something pictographically designed on it by her.
Chandra desperately wanted to see what that was.. He quickly moved forward.. But paused.. Moved again.. Paused again.. Moved and paused and paused and moved.. Again and again and again and again..
But finally,
He couldn't even move a step forward because he knows well that even the slightest movement around her daughters would wake up his ever agile wife Chethana, immediately.
And if that happens, Chandra knows, it would be one more big disappointment for him in his life.. So, he had mercilessly shut his mind, shunned all his emotions and quickly walked out of that room.
It was then, at that darkest point of his life, Chandra wept and wept inconsolably.. He just could not hold himself and silently broke down falling on his knees.. But all silently..
And after about a couple of minutes, he composed himself, got up slowly and walked towards his parents' bedroom..
There in that room, Chandra first saw his 67-year old scholarly Dad sleeping on the right side of the bed and then at his 63-year old Mother, who was sleeping slightly turned towards his dad.
"Most noble couple on this Earth.. While am blessed to be their son, they are cursed to be my parents"..
Telling himself so and swiftly wiping off his tears, Chandra silently raised both his hands and offered his humble 'pranams' to his beloved parents for that one last time in his life and quietly moved out from there.
Walking slowly, counting every step, he finally reached the main door of his house; opened it with no sound; stepped out; reached the main gate; and quietly walked out into the open street.. And
Into
That street of calmness and that street of darkness that was – at that saddest hour of Chandra's life – staring at him with fear and with gloom..
After walking a few paces in that darkness, Chandra paused; slowly turned back; and looked with all calmness – at his beloved ancestral house where he was born, brought up and had learnt many great things in his life during his formative years – for one last time.
He suddenly noticed a great heaviness in his heart and a blockade in his throat as though someone was holding it tight.. Ignoring everything, he just kept looking at his house..
Except light from a small oil lamp, lighted by his beloved Mother in front of Lord Ganesha at the entrance of his house, Chandra didn't find any light around his house, that moment..
"How will this house be looking from tomorrow without it's most beloved son not living here any more..???..".. Chandra asked himself.. After a while, he philosophically told himself,
"Nothing happens.. Life may at the most pause for a few days for them and later would just move on and on and on and on.. And after that, I, the unlucky Chandra Narayan shall just remain a faded photograph in their album and a jaded memory in their life".
Thinking so, Chandra had then shifted his looks to the Lord Ganesha idol, that was there at the entrance of his house, and prayed to Him, quietly,
"Ganesha, you failed me in everything that I did in my life.. Created obstacles all my way.. Gave me many unbearable pains.. At least now, in this last effort of my life, please make me successful".
Later,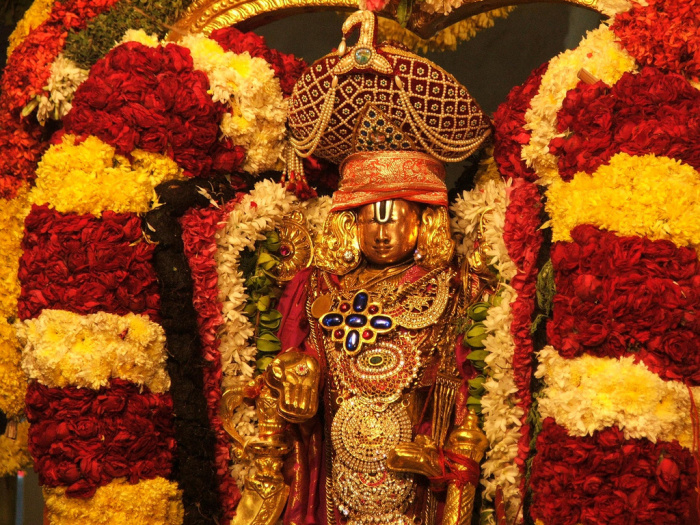 Smiling philosophically, Chandra – with gloomy abandon – just turned his head away from his house; from his parents; from his wife; from his daughters; from his Lord Ganesha; and moved and moved forward, recollecting the following Golden lines from his most favorite 'Rubaiyat' – a great work of poetry by Omar Khayyam.
"Realize this.. One day your soul will depart from your body and you will be drawn behind the curtain that floats between us and the Unknown.. While you wait for that moment, be happy, because you don't know where you came from and you don't know where you will be going".
After recollecting those lovely lines from Rubaiyat, Chandra felt light in his heart.. Then taking out a cigarette from his pocket; and after lighting it and enjoying the first puff, he felt furthermore lighter, at least momentarily, and continued his walking, humming his favorite Mohd. Rafi song from 'Hum Dono',
"Main zindagi ka saath nibhaatha chalaa gayaa.. Har fikr ko dhue mein udaathaa chalaa gayaa.. Jo milgayaa usiko muqaddar samajh liyaa… Jo khogayaa main usko bhulaathaa chalaa gayaa.. Har fikr ko dhue mein udaathaa chalaa gayaa.."
Unfortunately, however, Chandra at that point didn't know that it is exactly what is going to happen in his life, in the later twenty four hours, as was written by his favorite Omar Khayyam in his, 'Rubaiyat',
"While you wait for that moment, be happy because you don't know where you came from and you don't know where you will be going".. PEACE
At about 4.30 a.m..
After walking for almost half a mile distance from his house, Chandra reached a bus station that operates buses to nearby destinations of Chennai.. He found an air conditioned bus, waiting in the wings that time with a few passengers seated inside it.
On knowing that tickets are issued only in the bus, Chandra quietly boarded the bus, without even knowing when it was going and where it was going, and found a comfortable seat beside a window and settled down in it..
All that Chandra wanted to do at that moment was to leave Chennai first and then go to an unknown destination and conveniently plan the schedule of his final departure from this world.
So, he blindly boarded that bus without even checking it's destination board.. Having boarded, he quietly closed his eyes and kept thinking about everything that had thus far happened in his life.
After about ten minutes,
The bus started and after about half an hour, the bus conductor came to Chandra.. It was then that Chandra had realized what mistake he had committed when the conductor asked him in chaste Tamil, "where do you want to go".
Looking innocently at the conductor, Chandra asked, "where does this bus go".. Not only the conductor but also all the passengers sitting in the bus that moment were shocked at his question..
Of course the conductor was the most shocked among them all because in his twenty five years of service – as a bus conductor – he hadn't come across someone who posed such a question in a bus.
Looking suspiciously at Chandra, the conductor told him, "this bus goes to Tirumalai"..
Chandra was so shocked that his whole body shuddered for about a few seconds..
It was then that he noticed a large Lord Venkateswara's beautifully garlanded portrait right at the entrance of the bus… Offering the holy Lord his humble pranams, Chandra told the conductor,
"Am so sorry.. Am coming from America.. Wanted to see, one after the other, all the places in and around Chennai. So boarded this bus thinking I would go to whichever place this bus would take me.. Really glad to know this is going to my Appa's Tirumalai.. I can now have His darsan.. Please give me one ticket to Tirumalai"..
Still looking suspiciously at Chandra, the conductor gave him the ticket after collecting the required money from him..
And now begins the final act played by Lord Sri Venkateswara in the suicide drama of Chandra Narayan..
But Who Is Chandra Narayan..???..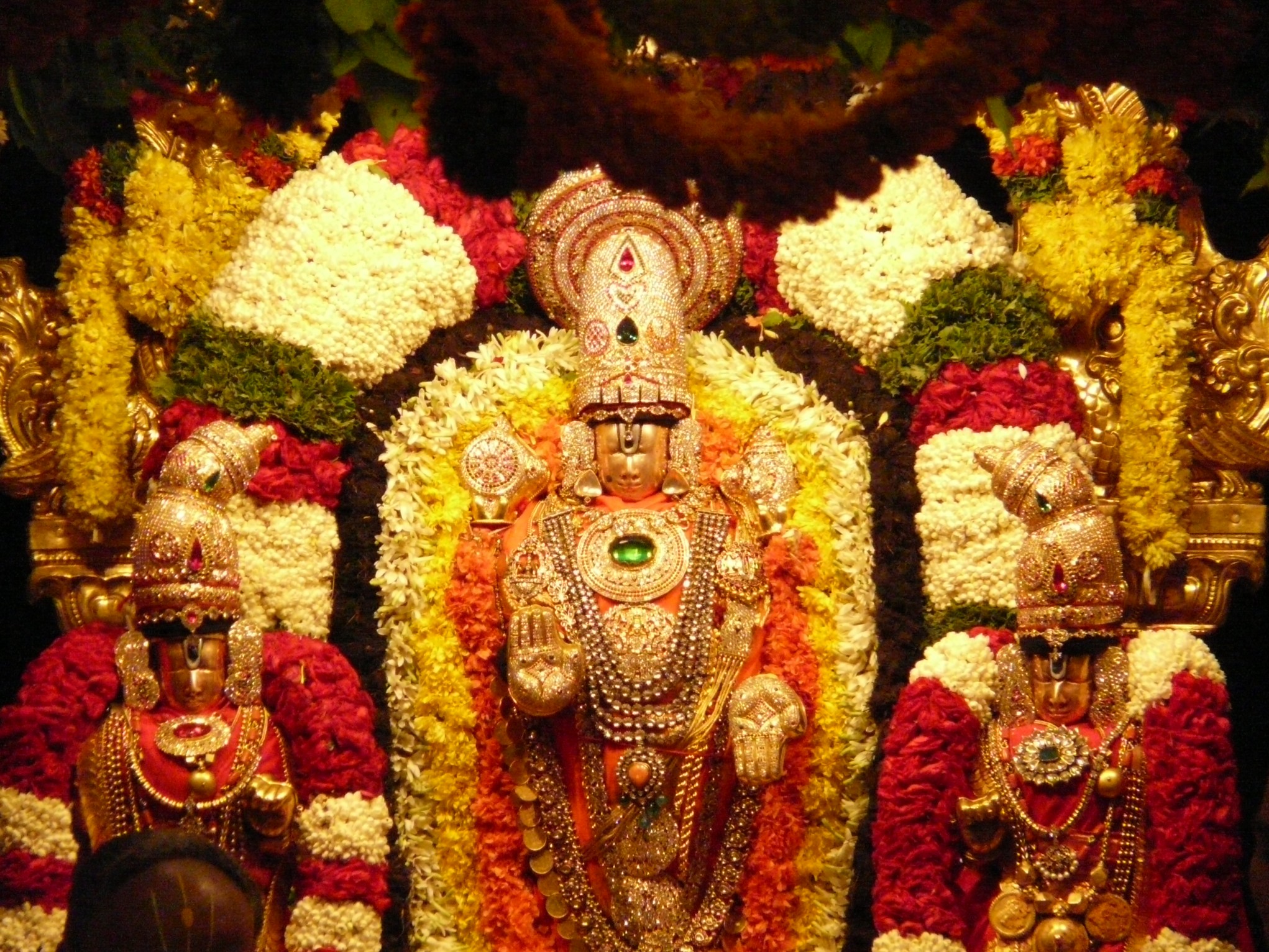 What is his story…???..
And..
Why is he planning to commit suicide..??
Will tell all that but before that,
A vital point here from me..
I wanted to give a powerful message through this life saving story to all those millions of people around the world who are groping in the darkness of depression and loneliness and are constantly considering suicide as the only solution to all their problems.
The whole idea behind writing this all important story today is to tell them all about the after effects of a suicide which no one, while committing a suicide, is probably aware of..
To be honest with you, I too had considered suicide in my life in 2006 when I was unable to bear with the terrible intra psychic stress, that was caused by my acute depression, which I had developed due to constant vertigo and syncope attacks..
An irresistible thought would constantly tell me, those days, to "go, go, leave this world.. You are finished"..
However, when I was about to follow my mind and consume myself, Bhagawan Sriram Sir – the human form of Lord Venkateswara – had suddenly come from nowhere and rescued my life and gifted me back to my family in Hyderabad on that eventful rainy Friday, the 4th of August, 2006..
It was an auspicious "Sravana Sukrvaram" day and my innocent wife was performing Vara Lakshmi Vratam at home that day for my well being.. Well.. Will tell all in detail about this incident in a separate story, later..
Now, coming to the main point..
Since there's a powerful message in this story, I have originally thought of presenting this whole story through my recently released book, God On Call (English).
However, since this is not entirely a true story and only a story based on a true incident, I haven't included this in that power packed book that is filled only with true stories that are based entirely on real life miraculous incidents that occurred in the lives of some ordinary and extraordinary people.
Today, this book is in huge demand all over the world not only for it's spellbinding stories but also for the New Sri Venakteswara Maha Mantra Pooja that is changing thousands of lives all over the world.. This Pooja and all it's complete details are available only in this book, now.
If you haven't already read God On Call, you may Click Here to buy it on tirumalesa.com's official eCommerce website, Prabhoota.
Please Click Here to buy it and also read some amazing five star reviews given to the book on Amazon India.
Readers from USA, Canada and Mexico may Click Here to buy this book on Amazon North America.
"కడగి యేనుగు మీద కాయు యెండొకటే.. పుడమి శునకము మీద బొలయు యెండొకటే.. కడుపుణ్యులను పాపకర్ములను సరిగావ.. జడియు శ్రీ వేంకటేశ్వరుని నామమొకటె.. బ్రహ్మమొక్కటె పర బ్రహ్మమొక్కటె.. పరబ్రహ్మమొక్కటె పర బ్రహ్మమొక్కటె"
Now, please Click Here to read the second part of this heart breaking story
Love
Narrenaditya Komaragiri
narrenaditya@tirumalesa.com
To know more about the author please click here